Review by Julie Anderson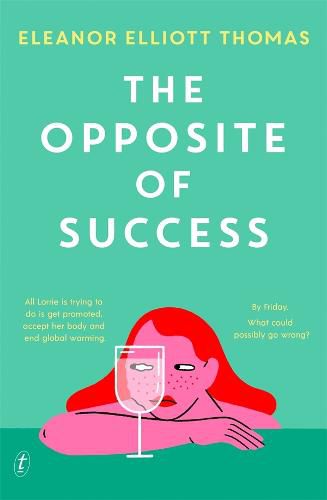 The Opposite of Success by Eleanor Elliot Thomas follows Lorrie and her quest to pursue a more "successful" life. She has two daughters, a devoted partner, a long-standing job with the local council and a ludicrous mortgage on a run-down house in the inner northern suburbs of Melbourne.
Lorrie often questions if she should be achieving more, and sets out to get promoted only for things to go way off plan. Her best friend, Alex, gets involved in the company that is working with Lorrie and things get complicated. An incident happens at the end of the novel which shakes things up in both Lorrie and Alex's lives.
This was an enjoyable and fun read. Thomas explores disordered eating, motherhood, friendships, work life and relationships in a relatable and at times, humorous way.
As a mother I found myself smirking at the part where Lorrie wakes up exhausted, and hands over a screen to her toddler daughter, with Octonauts playing. Lorrie jokingly tells herself that she's the worst mother, which I have often found myself doing when I put TV on for my son. This commentary perfectly encapsulates the anxieties of modern motherhood, whether your child is having too much screen time or you're giving them too much sugar.
Each character is explored in depth and you get the sense as you're reading that this could be made into a great television show or movie. Thomas's description of decor, clothes and buildings are very easy and crisp to picture.
At times a silly read (but doesn't veer into cringe category) it is also willing to go deep. This novel is definitely a page turner and I finished it within a few days.