Review by Freya Bennett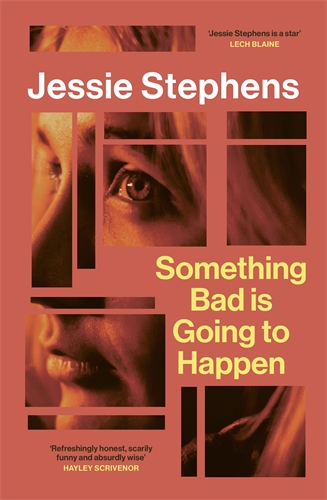 Jessie Stephen's first novel, Something Bad is Going to Happen is the perfect follow on from her best-selling non-fiction book, Heartsick. Told with the same sensitivity, Jessie explores themes of mental illness, suicide and family dynamics.
The book opens with Adella, a 29-year-old woman who has just been admitted to a mental health institution following a slow decline into a depressive crises.  The story jumps back and forwards in time as we learn how Adella came to be in her current situation.
The crushing weight of Adella's depression is portrayed so clearly through Stephen's writing that although I haven't had this exact experience, I could almost feel what the character was experiencing. And yet, while there was a  visceral feeling attached to reading Adella's story, I didn't feel triggered and my anxiety that is so easily set off, remained under control. A testament to story telling I haven't seen before.
Jessie writes mental illness with such grit and simplicity that it's clear there is an element of personal experience in the way she describes these deep feelings. There is an element of maturity that I found refreshing in reading Something Bad is Going to Happen, as at no point did I feel the contents of this novel was sensationalising or romanticising a mental health crises. Everything was laid out simply and we could take it as it was handed to us.
A wonderful first novel for Jessie Stephen's and I'm sure just the start of her long, story-telling career.
For lovers of  Eleanor Oliphant is Completely Fine and The Lonely City, Something Bad is Going to Happen will be released nationally on the 29/08/23.