Writing and Photographs by Erandhi Mendis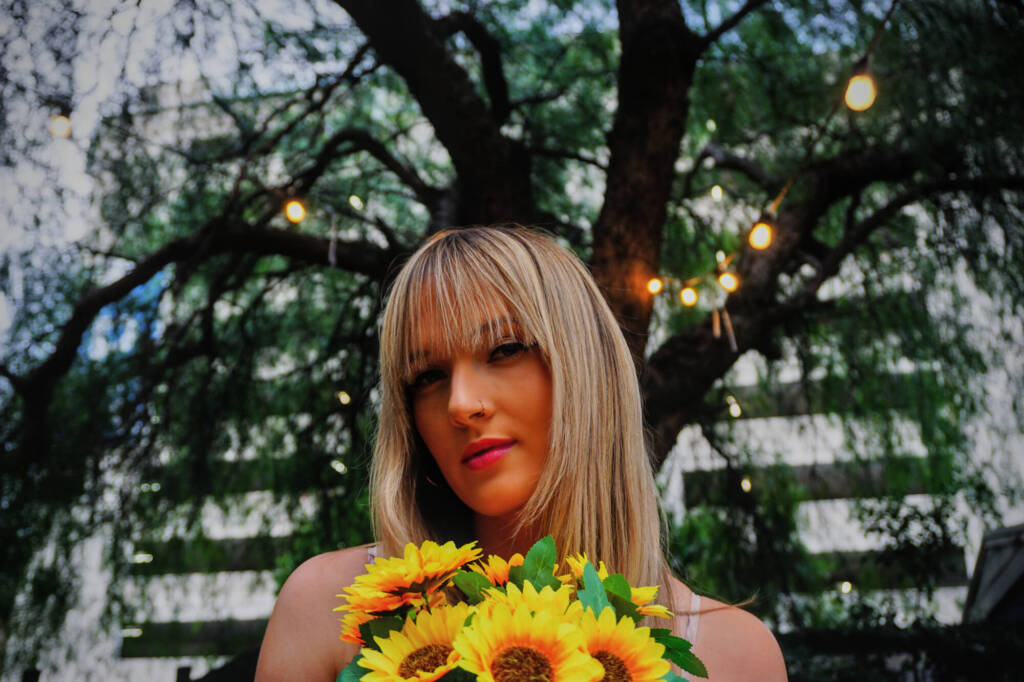 Lots of wonderful things happened in 2015: Pixar released animated masterpiece Inside Out, the U.S Supreme Court finally ruled in favour of same-sex marriage, and on a swelteringly hot day in December, a then 17 year old Gretta Ray performed at the launch of the very first print edition of Ramona.
Our magazine used to be called Tigress, and Ray used to almost exclusively sing folk music – so to say things have evolved would be an understatement. Today, she releases into the world her sophomore record, aptly titled Positive Spin. A pop masterclass and the assured, buttery voice of women in their 20s – the record immortalises Ray far stronger than any success she attained as a teenager.
A few weeks ago, somewhere between album promo, a personal training session and a bagel, Gretta Ray gives up her morning to reflect, laugh and let me in on the journey to release day.
"I just started wearing yellow at gigs and that was kind of how it all began," she laughs, explaining how the title track and eventual album name manifested in an almost ten month journey of hints shrouded in golden undertones and yellow nail polish. After extreme pivoting during the roll out of her debut record, Begin To Look Around (BTLA) due to the extended COVID-19 lockdowns – leaning into the bright and sunny aesthetic of her sophomore release cycle seems like a well earned experience. Ever the optimist, Ray leaned in to maintaining the connections she built with her fan base while they were separated physically; something that has paid dividends for her career and artistry.
"In 2022 I felt a real sense of engagement from my audience in a way I hadn't quite felt before. Their willingness to be curious about the fact that I was writing an album and be fascinated by what it could be. That in and of itself was really exciting to me. I definitely love when an album has a theme. And BTLA had a theme, sure, but I was still kind of learning how to navigate the pop world, understanding just how much you can push yourself."
Push feels like a trivialisation: the sonic maturation for Ray has been equal parts meticulous and deeply creative. Having been privy to the trajectory of her artist project, the conscious shift between BTLA and Positive Spin harkens memories of songwriters before her. Bob Dylan breaking on to the scene with traditional folk music before causing a ruckus by adopting electric guitars on Bringing It All Back Home – subsequently cementing himself as a rock icon. Taylor Swift experimenting with dubstep on what was ostensibly her heartbreak record, Red, and going on to create the one of the most seminal pieces of pop music with 1989 a few years later. For Ray, the shift was always tied to a self-awareness around growing up.
"So much happens in your 20s, and because of how much I am writing and documenting my life, I really feel when things shift. To be 23, 24, 25 when I was writing this record just felt very different from when I wrote BTLA. I had more of a sense of certainty on who I was becoming and I knew that I was telling my stories differently now."
The record itself feels somewhat like standing in the sun. Drinking tea while writing morning pages on a balcony. Smiling at a stranger. Even in the melancholy moments, the instrumentation is cohesive so as to not pull away from the uplifting arc of the tracklist. The result is what the kids (it's me, I'm the kids) are calling a no skip album – best enjoyed from start to finish, ideally with friends.
"The sound happened pretty naturally because I wanted to keep going down that path – I ended up just writing a lot more upbeat stuff. I wasn't really in a place where when I moved through difficult emotions that I was consumed by them? The emotions and the breakup [songs] on this record are far more reflective and aware of what is happening. We're just walking through it again, it wasn't like the rug is being pulled, it was more like, oh, I know this before. So that meant it felt a little less heavy. Centering the record around being uplifting was probably more directed by my audience. A lot of people spoke about my songwriting on BTLA as being generally very hopeful or having some sort of rebuttal even in the tragic songs. After COVID, I was feeling extra grateful to be back out in the world because that's where so much of my inspiration comes from – I wanted to capture that feeling in my music."
After almost two years of mainstream music being noticeably partial towards downcast, and at times catatonic records, it is refreshing to see a new generation of musicians such as Ray, Peach PRC, Charley, Carla Wehbe, Heleina Zara and Bella Amor bringing joyful clever pop music back to Australian radio. While I have spoken ad nauseum about the re-coronation of confessional pop songwriting, I've always maintained that we don't have or reward enough of it this side of the equator – Ray's Positive Spin signifies a shift.
She mentions her long-time friend and collaborator Gab Strum, who by all accounts is Australia's answer to pop superproducer Jack Antonoff. Intensely integrated into any project in his wheelhouse, Strum seems to be an extension of Ray at this point; making enigmatic sonic decisions that mirror her thoughts. A music fan foremost, Ray describes how she and Strum explored folklore and specific instrumentation on the 1975 records to pepper these learnings into a sound that is uniquely Gretta, yet somehow still ubiquitous. While chatting I offhandedly mention hearing references to MUNA on the album.
"I was drawing a lot of inspiration from MUNA, so you're right on the money," she laughs. "I love everything they do but I was predominantly obsessed with their sophomore album Saves The World – at the end of 2019 I just rinsed it and what excited me about MUNA was that in a very pop, electro dark way were referencing Imogen Heap in their harmonies and how they use the alto voice, which I obviously appreciate because I didn't have that much growing up, we had Missy Higgins and Miley Cyrus – that was kind of it in terms of what I listened to. So hearing these really low tones now in pop music is so funny because I know the experience I had of being like "I can't sing these Hilary Duff songs they're too high," I know there are girls out there going "I can't sing these MUNA songs they're too low," a bit of balance to the world," she says before we break into a laughing fit.
The references don't stop there, Ray goes on to wax about both Carol Ades and Maisie Peters' discography, two of her co-conspirators on the glittering final track, America Forever. "I'm so in love with everything Carol has done – so in love with her writing, every one of her releases I think she's amazing and I mean Maisie obviously. We have this wonderful thing where we are on the same kind of record cycles, so we're always sending each other stuff that we're working on. And just her as a person, I think there are things on this album that I wouldn't have written had I not had conversations with her."
The final song on the album is Ray's songwriting personified in mellifluous storytelling. The ode to finding inspiration in evanescent places was written quickly with Ades in Los Angeles – a snippet of the original magic lives in a time capsule at about the 3 minute mark of the track.
"The voice note was important to include in the song for me because that's all I had from that session and that phone note became so important to me, not just because of how often I would listen to it but thinking about what we were going to do with that. I knew we couldn't recreate that moment on her couch in a studio, so I love putting it in and when you're listening everything feels really wide and then it just -" Ray zips her hands together like a conductor in excitement. "A few people on the discord asked if it was a different kind of mic, but it's literally the phone note."
Back in November last year – just after her fateful LA trip – the introduction of yellow wasn't the only new thing in Ray's world. She embarked on a series of intimate fan-forwards shows filled with deep cuts and callbacks to the beginning of her career. Called the In Between Eras shows, I expected to hear fan-favourite music and live performances we had been denied due to lockdown. What I was unprepared for was how polished and exciting the new song previews were – and how from that night, I had blind confidence that Positive Spin would be some of Ray's strongest work.
"Upgraded is very inviting in terms of where it takes you – a very specific narrative. It's track two and there's a lot to say. We wrote it in probably four or five hours, it arrived really quickly. The sassy lyrics were not really a conscious decision, I was just in a good place feeling uplifted and inspired by Maestro TheBaker who was producing – it was just this rush of sonic and thinking about how can I tell this story in a way I haven't before?"
One of my favourite things about songwriters is how willing they are to revisit scenarios in order to unpack new stories. Upgraded is of course a sticky earworm of a niche experience: haunting a man by having a feature album on triple j. Ultimately the best way to haunt anyone.
A similarly well received preview was The Cool Boy. The track sees Ray delivering a sultry alto that feels very cool girl. It builds to a huge chaotic rock moment that is destined to be a special sight at her upcoming Big Pop Shows.
"God, I think everyone who's had an experience with someone like that, someone who just doesn't really care, will relate to that one. We've fleshed it out since those previews and there's this tinge of sadness to it, a kind of desperate hope. I sing, 'who cares,' but it's actually like, you do? You care SO much. And the breakdown of the situation sort of happens with how messy the instrumentation gets at the end."
Chronicling complicated emotions seems to be Ray's forte. Her latest single Dont Date The Teenager is a perfect pop song that somehow pokes fun at something that's often quite a traumatic experience. It is the positive spin philosophy in full swing, making lemonade from things that once caused you pain.
"I never thought I would write about that from a healed perspective. And then when it was happening [the writing] I kind of permitted myself to be a certain level of honest that maybe I hadn't been in previous songs that I'd unpacked about that heartbreak. The song kind of fell out of the sky you know? Like it really wanted to exist and belong and that makes me really proud to have it amongst the positive spin collection because it's not necessarily the scenario itself that you're putting a positive spin on, but more so what you gain from the lessons you learn."
For decades the concept of inappropriate power dynamics in age gap relationships have been explored with varying degrees of raised eyebrows. Mostly because they were sung by men, The Rolling Stones, Bowie, The Beatles, Clapton – and probably the worst offender, Spinal Tap. Save for the Lana effect of romanticising the older man, in the past few years a number of female artists such as Demi Lovato, Taylor Swift and Phoebe Bridgers have come out swinging, writing devastating songs about their experiences. It's an all too familiar trope in our society, but until now – I had never heard a thumping bass line and a cheeky "na na na" on a song that deftly uncovers something far more insidious.
"I hope it can help someone else. A young girl who hears it and sees herself in that scenario, that maybe a song that kind of makes you giggle a little bit can help pull you out of the quicksand even if just for a moment. Because I think I would have really loved that for me back then."
It's funny when Gretta speaks about her younger self as I have such vivid memories of meeting the long haired brunette holding an acoustic guitar that it is almost disconcerting to be speaking to the grown up blonde in a North Face jacket. That girl lives on inside Positive Spin in a myriad of ways, most obviously on Dear Seventeen. An intimate, nostalgic revelation of being kind to a former you, the love letter to herself has fast become a fan favourite for a reason. When I ask what she thinks her seventeen year old self would think of the album she pauses for a moment.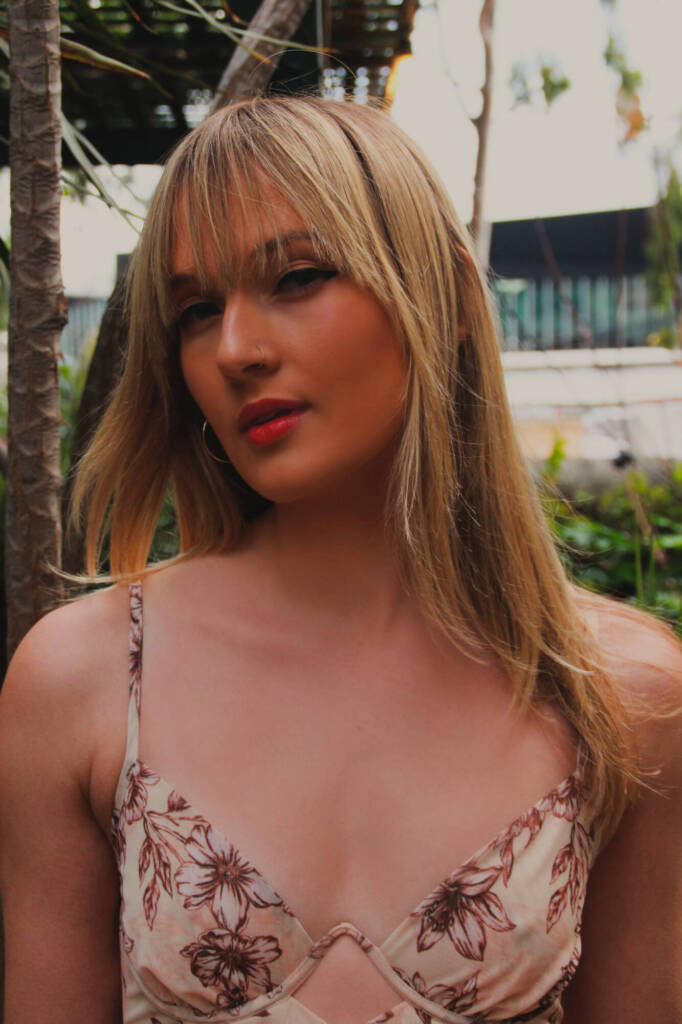 "Hmm. It's so interesting because people more often ask about what parts of the song would I share with my younger self. But to think about it from her perspective is a whole other thing. I think there would definitely be an element of surprise. Just if I think about what I was inspired by and who I was at that age, I was very mindful of really wanting to be taken seriously as a musician and I listened to incredibly brilliant but what I would call very serious music. It was such an important phase of my life but when I was first falling in love with music, and making my own memories it was what was in the walkman: Kylie, Hilary Duff and later on Taylor – so I think my seventeen year old self would definitely hear that in the record and think it was in that universe of music I loved growing up. So she'd be startled and then eventually stoked."
The growth in Ray's journey both professionally and personally is a delight to watch. Poised in her understanding that everything is somewhat transitory has afforded her a deep sense of gratitude that shines through on You've Already Won.
"I had to really fight for that one, which might come as a surprise because it feels really integral to the tracklisting now. It started off not sonically in the same world so we took some time to get there and it used to be called Sponge – which someone at my label was like 'love it – but you have to change the name,' which is funny because now I think if I had to choose a different title track, You've Already Won would be it now. It's probably the song I'm most proud of in terms of the lyrics."
Ray confesses she wrote more than 90 songs in preparation for Positive Spin. The mere thought of culling that to a shortlist of twelve makes me feel slightly unwell. To say it's been a busy year for her would be an understatement – the week we chat, she is fresh off having her Like A Version of The Deepest Sighs make the hottest 100 while preparing to support Sam Fender at his Splendour sideshow in a few days time.
Somewhere between shock and giggling when I enquire how she prioritises rest she says, "wow – nobody has ever asked me that." Of course not. "I've been saying for so long, no days off in this house! But I know that I'm gonna operate better if I manage to have more time to rest. I will say with the kind of job this is and my schedule I prioritise staying fit and eating relatively well. I've not answered this well have I? Balance is really important but I'd be lying if I said I had it figured out," she laughs.
It's a positive spin on a career that is as rewarding as it is lawless and disruptive, but Ray seems cognisant of how her work ethic has led to exponential growth. It's most obvious when suddenly I realise she is the girl that I would want to run into in a club bathroom at 1am.
"My best heartbreak baby advice – from a simp girly – would be to not go down the path of hating love. In my experience, I always end up going back to the romance and I don't think that's a bad thing – it's something I learned about myself while writing. I would say you can grieve and get through a heartbreak without denying how much you love to love. Create time for yourself and your friendships when you're in that grief period because it will be the thing that keeps your head above water. I've learned so much from my friends. And sometimes when you exit something all consuming or toxic, you have this shock of 'where have I been?' so really prioritising your people and asking them how they're going amidst what you're moving through will be what grounds you. Giving energy to those things will keep you initially distracted and ultimately healed."
If I didn't believe the moniker of Heartbreak Baby before, I do now. And while it sounds like hyperbole, I deeply believe it to be true that nobody is making pop music like Gretta Ray. She has seamlessly voyaged her commitment to cadence, craft and lyrical dexterity into a world of pop-coated excellence. It's sunny without being trite, clever without being precocious and whether you enjoy an Imogen Heap-esque vocoder harmony or a wordy crucible of synth – there is something for everyone. She is a world away from the fresh faced brunette I met eight years ago. Now standing on the precipice of her defining sophomore moment, most of all, the pop singular knows exactly who would adore her album.
"Seventeen year old me might have loved BTLA but twelve year old me? She would have loved Positive Spin."
—
Stream Positive Spin below and check out Gretta on the road next month – ticket details below.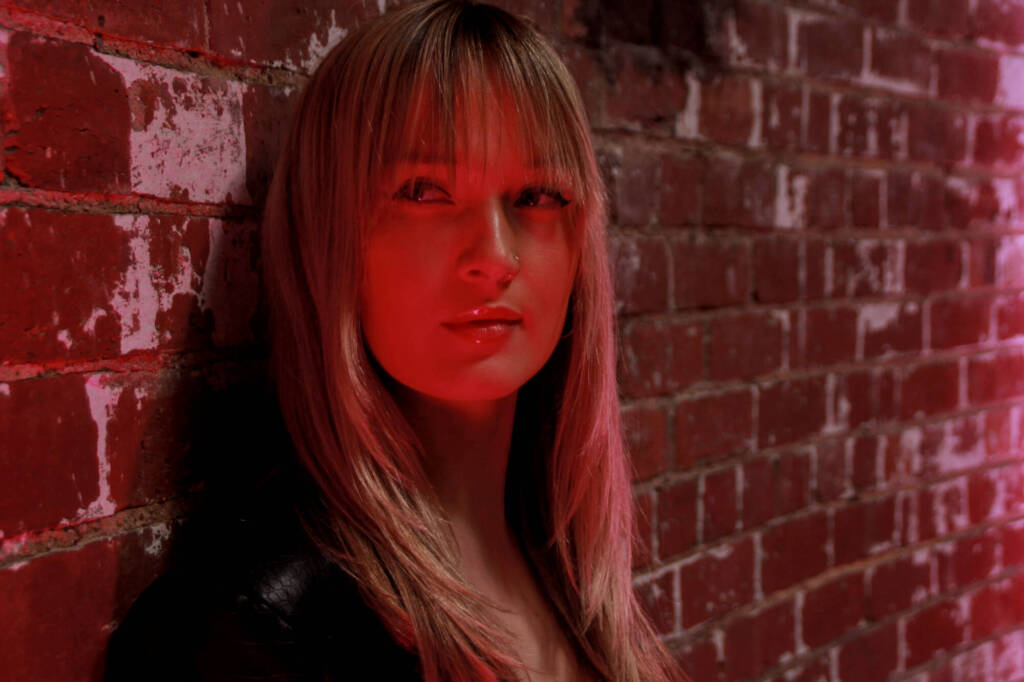 GRETTA RAY 'THE BIG POP SHOW' NATIONAL TOUR
FRI 15 SEP – PRINCESS THEATRE, BRISBANE, QLD (LIC/AA)
SAT 16 SEP – METRO THEATRE, SYDNEY, NSW (LIC/AA)
FRI 22 SEP – NORTHCOTE THEATRE, MELBOURNE, VIC (18+)
SAT 23 SEP – ASTOR THEATRE, PERTH, WA (LIC/AA)
FRI 29 SEP – LION ARTS FACTORY, ADELAIDE, SA (LIC/AA)
SUN 1 OCT – NORTHCOTE SOCIAL CLUB, MELBOURNE, VIC *U18 MATINEE