Writing and Photographs by Erandhi Mendis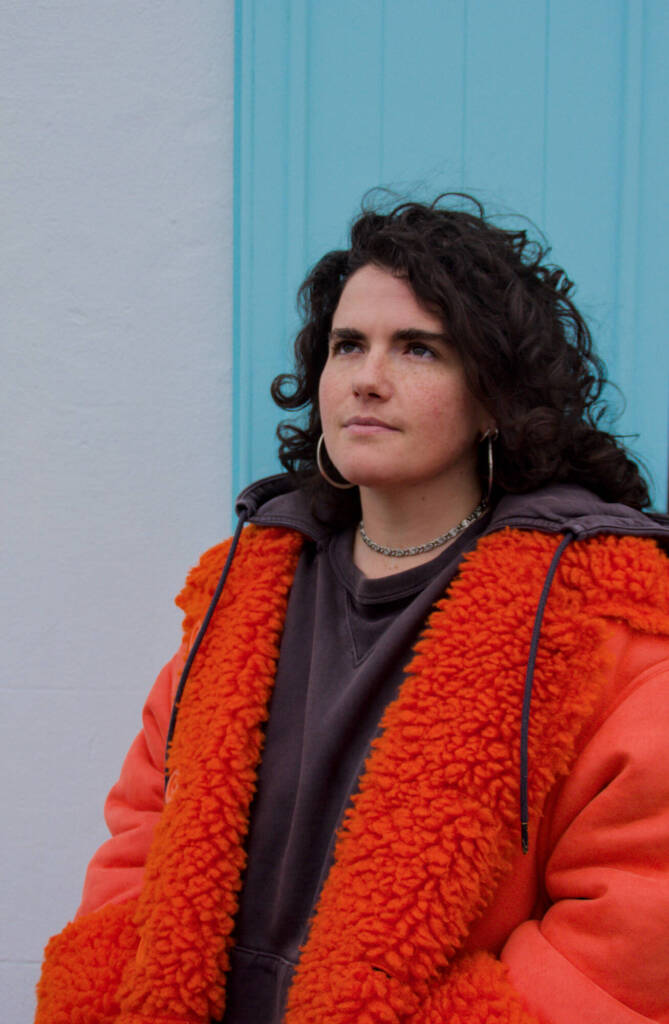 "It's either portrayed as super young women or women talking about the menopause. It's like there's no in between."
Within the first few minutes of meeting Georgia, we are discussing the concept of invisible women in advertising. She cites Greta Gerwig as someone she appreciates in the discussion on ageing, embracing getting older with the zealous excitement of being a teen. We talk about the zeitgeist returning to Lena Dunham's GIRLS and how women now entering their 30s look back on what we thought were our formative early twenties with a sense of sweet relief for the naivety and hapless abandon. The dialogue is refreshing, warm and introspective, like chatting to a friend over a wine – there is a sense of shared joy in the room, something that Georgia has spent the past year championing through her music.
"I wanted to write a record for everyone to kind of feel inspired to go out into the world," she smiles, referencing her latest release Euphoric.
My relationship with Georgia's music feels deeply intertwined within some of my closest friendships. At some point during lockdown my housemate introduced me to the heartbreak dancefloor debut of Seeking Thrills, in particular the slightly confusingly named track About Work The Dancefloor, "I don't know what that title means, it just sounded good at the time," she laughs. It's an infectious, club oriented record that for many people, was a true pandemic record – dancing in their living room. But the lyrics on Seeking Thrills are often about working through complicated emotions; crying in the club. Her sophomore album, Euphoric, is almost a defiant contrast.
"After writing Seeking Thrills I felt like I had a lot of problems I was avoiding. That album was really the club record. But Euphoric is like the outdoor record – you know coming out of lockdown and wanting to write imaginative music to kind of inspire people to go and experience the world. I really think that's what I set out to achieve with the sound."
As a society we tend to value struggle and challenge as something to be lauded, the common misconception that happiness is uncomplicated and lacks the same level of emotional complexity as sadness. Georgia's Euphoric rails against any notion that delight and joy are simplistic – it's a vibrant, expertly crafted ode to jubilation. Where Seeking Thrills had people dancing in the confines of their homes, Euphoric makes you want to open all the doors and dance down the street. If anything, it's fascinating how impactful uplifting music can be on the human psyche.
"You know, quite a lot of artists say that their most honest work comes out when they're in a bad way – and sure, we had just come out of lockdown so everyone including me was sort of questioning who they were and what their place in the world was. But I did feel energised and I just felt incredibly excited to finish these songs and go on that journey. It was very intentional, I didn't want to make another crying on the dancefloor record, I wanted it to be more optimistic so we were changing minor chords to major just to see if it worked."
The beauty of Georgia's graduation from dance stomp to effervescent synth-pop is how considered she was of the timing, sharing that she wanted to make it joyful for her fans who had experienced her last record locked indoors.
"We wanted to make a fun record but not feel contained. At the time, [the tail end of the pandemic] TikTok was really coming up and informing people's music tastes – still is, but I would go into studio sessions where they'd be like my A&R want us to go in this direction because this is what's popping off on TikTok. But we just didn't want to feel limited."
The 'we,' she is referencing is her close collaborator, Rostam Batmanglij, of Vampire Weekend fame with a production credit list too long to type out.
"He was so important to the writing of this record, and I wanted him to be really involved in not just the production but the writing too. We shared this kind of love for dance music, but also pop music that is a bit more alternative and explorative."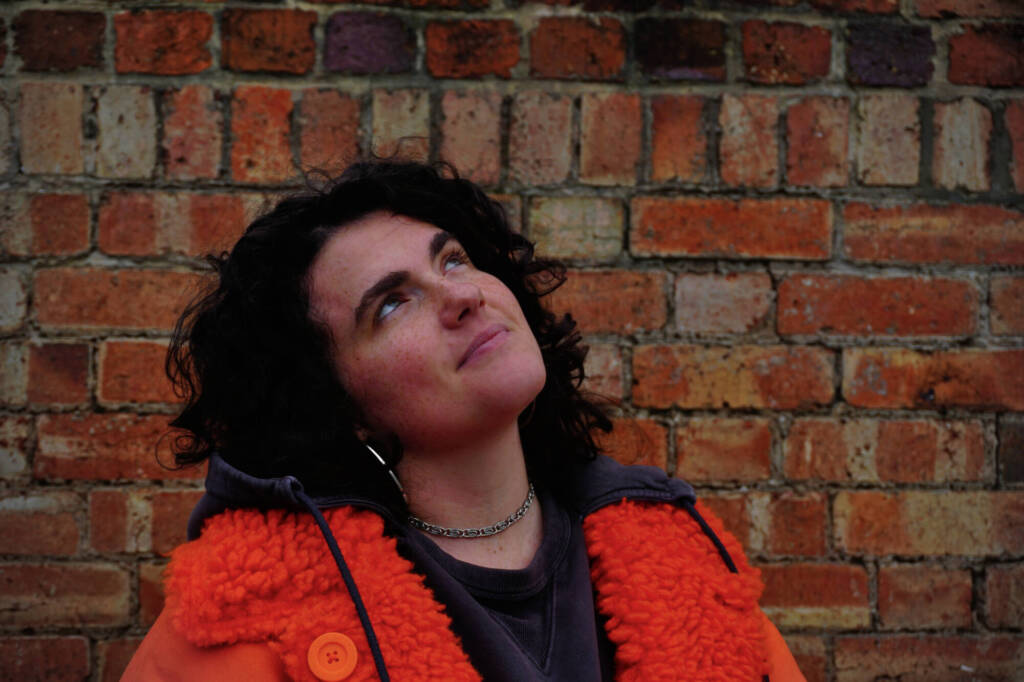 The result is a diverse sonic palette that somehow expands upon the club bangers of Seeking Thrills while managing to showcase Georgia's evolution. What's particularly interesting about her growth is how ensconced music is within her life.
"I haven't ever had a Plan B – that sounds really bad to say, but from an early age, there wasn't really much hope for me," she laughs. "I was just exposed to so many different types of music. From all over the world. It really was very inspiring. My mum was very much into music. My dad was in music, so it was just around the whole time. I couldn't escape it really."
Her father, Neil Barnes is one half of the influential electronic group Leftfield – so eponymous with dance music that the band (who rose to fame while Georgia was a child) played a raucous set at Glastonbury earlier this year.
"I don't think I was ever going to be anything else. Mum always said that from a really early age I was asking questions, expressing curiosity about everything to do with music, you know – asking Dad what different pieces of equipment did or just watching Top of The Pops and thinking, yep that's what I want to do."
Confidence in knowing her path and the support of her unique childhood was only half the story. As an adult, Georgia has worked with industry heavyweights from Shania Twain to the Gorillaz, but she credits an experience with Flaming Lips front-man Wayne Coyne as helping her really hit her stride.
"I was scared. When I started out, I wasn't into collaboration – I was very much sheltered in my own creative process. So a huge moment for me was being in the studio with Wayne. The Flaming Lips were just, in their own landscape and so highly regarded in my household growing up, so when he sort of became a mentor and was taking interest in me I just kept pinching myself. I was this 20 year old London girl in Oklahoma just thinking how did this happen? It was my first time really in a studio with someone who was really [influential] in my life and he filled me with so much confidence, really encouraged me to sing and was just so kind. I remember that being a real formative moment for me and made me think about how I can do that for other people – open the door and make it a fun explorative experience."
The concept of fun seems wrapped in both Georgia's persona and her music. Her desire to share joy comes back into the room like a tenant of who she is. But she confesses it wasn't always for the right reasons.
"I think I used to avoid things through music," she says.
Now, years on from Seeking Thrills, Georgia seems far removed from circumventing pain. Revisiting the start of our discussion – the formative years of her 20s have led her to something greater. If anything there is a calm acceptance that confronting hurt must happen before the highest of highs. It reminds me of some of her lyrics on So What – "But so what, so what if it hurts? I'll still do it again / So what if making mistakes always feels like the end? / I'm always gonna give it one more try / Don't have to be a saint to get it right." 
"You know in whatever situation you're in, avoidance is such a big thing. And I think for this record, Euphoric, it was about realising that even though it's hard, trying to not think too negatively. Facing things front on, living in the moment – seeing each day as it comes."
—
You can listen to Euphoric wherever you stream music and keep up with Georgia below.
Website | Twitter | Instagram | Facebook | TikTok