Writing by Erandhi Mendis // Photography by Junia Lin, Lauren Kim and Gemma Warren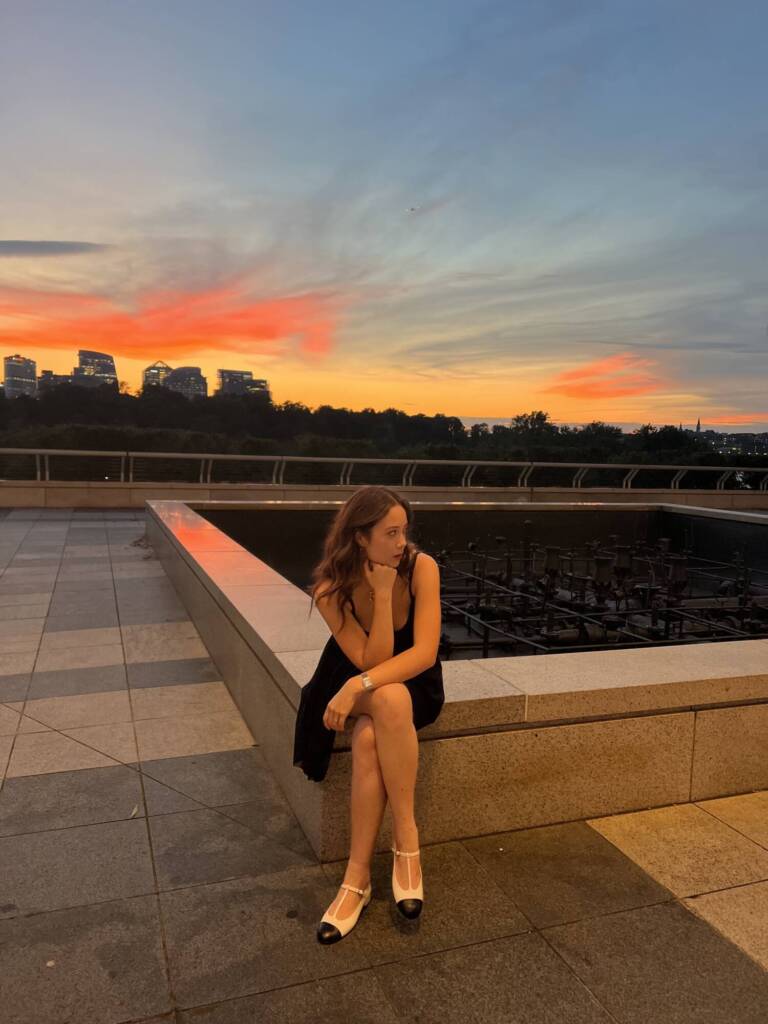 When I was eight years old a boy named Alex who lived nearby took it upon himself to chase me as I walked home after school. It only becomes an amusing image when I include that I would often be running while carrying a half-sized cello. At the time, a half size was roughly the same height as me. More than twenty years on, Alex and I are somehow still friends and I kept playing the cello – I now happily cohabitate with a full-size.
Classical music was one of the first kinds of magic I ever experienced in life. I don't know what strong sense of self I had as a child, but being the precociously dorky glasses-wearing girl carrying sheet music at 7am somehow felt like a worthy exchange for the soaring feeling of playing Haydn or Bach. Though I grew up clinging to orchestra arrangements, as I got older I found new love in the Top 40 charts. The discovery of largely derivative, predictable chords, earworms and music that was unfailingly tonal was addictive. I would sit in music theory class and unpack ternary structures from the Baroque period and then go home and find which song on the radio did the same (spoiler: it was usually Norah Jones). But I never ever thought I would live in a world where my two worlds amalgamated.
Then, along came Laufey. Given Instagram is the real source of truth, I apparently found her in the depths of my 2020 quarantine – a cover of Charlie Burg's Bookstore Girl. I was enthralled by the way she played jazz cello. And then came the voice. Unique by any mainstream standard for a 20 year old girl; some might say an Ella Fitzgerald reincarnate. But much like Chet Baker before her, the vocal was spellbinding because it mimicked her instrument – she sang like a cello.
Later that year Laufey would go on to release her first single, Street by Street. The Berklee student's bedroom covers were reshared by prominent music pages online and a cult following quickly grew. Making technically elusive jazz accessible, Laufey would intersperse the great American songbook within covers of pop songs in what would quickly become her signature style: twinkling, cinematic and laden with harmonies. It's touted that the golden age of jazz ended at the close of the 20th century – but I felt like I was watching something be reborn.
Fast forward three years – following a record deal and a critically acclaimed debut record, this past week has seen the release of her sophomore album Bewitched. It's a time-travelling, neoclassical take on the dreamiest jazz standards while adeptly focusing on modern day stories of love.
Within days it broke the all-time record for the biggest debut of a Jazz album in Spotify history while recording the second biggest album debut that week across all genres globally.
Pronounced in English as "Lay-vay," it's obvious that the mononymous singer has a profound adoration and respect for the music she grew up playing. Raised by a pedigree of classical musicians and speeding down a traditional pre-conservatory path at Berklee, forging her own path did not come without anxiety.
"I was so nervous," she tells me sitting in her LA home. "I think most of my nervousness stemmed from not wanting to upset the classical community or the jazz community because that's what I was trained in – I know how serious those rules are. Thankfully, it's been for no reason, because both communities have embraced me so kindly and I think they understand [me]. I just hope to honour them while still doing something new."
The unyielding classical upbringing feels deeply familiar to me. Piano lessons, Gershwin, Chopin, cello practice, calluses, anything independent of that framework never feeling worthy outside of the hours of training under a 20th century regimen.
"I thought calling myself a guitar player was a disgrace because I'd only learned via YouTube and have been playing for four years instead of, you know, going to weekly lessons for 15 years. It's insane," she laughs. "At what point do you acquire the job title: musician or artist? It's the day you decide that you're an artist or the day that you decide you're a musician."
Her own conviction is noticeable in the arrangements and breadth of exploration on Bewitched. It is far more upfront about being a jazz record than her previous offerings.
"I was a lot more confident this time. I think knowing that my fans really like the jazzy stuff and the stuff that was literally recorded with a symphony orchestra," she smiles. "That is what allowed me to really lean into my jazz and classical roots on this album."
"Have you heard how much cello is on the album?" she asks, grinning at the new intel that I too, love the instrument she's built a career around. "I think it's the most cello on an album this year that isn't a cello record," she beams. Of course, it was one of the first things I noticed. Amongst the dreamy lilt of her voice is that familiar, satisfying low resonance. Even in the quietest moments you can hear richly veiled arco and pizzicatos. I'm biased, but there is a reason so many people who do not play music often say the cello is their favourite instrument to listen to: it's famously soothing.
It then makes complete sense to me why Laufey is the perfect musician to revive traditionally "old school" music for the new generation's mainstream. It's no accident that her rise coincided with the pandemic – a time when Gen Z in particular was actively seeking out calm, ambient nostalgia amongst the chaos. Cello aside, many of the popular sonic textures of 2020 can be found in Bewitched's dreamscape.
Effortlessly dancing between classical, contemporary, jazz, pop, lo-fi, muted soul – the list goes on; her musical polymath is fluid, not forced and she never feels anything other than uniquely Laufey. Some might say this has contributed to her overwhelming reach and success. To be a singular in a saturated world is so atypical today that it begs people to look. Though, in her words, her success only exists in the modern day.
"Social media is the great equaliser. I really think the Internet has played such an integral part in my career and I'm thankful for it. The way I see it, I would still be sitting in my bedroom in Iceland if it weren't for social media. I think it's such a great way of expressing yourself and putting yourself out there as a musician and to test drive new concepts and ideas. And to connect with people that you'd never normally speak with – now we have these direct lines of communication and it's so special. It helps me understand who I'm making music for and hopefully it kind of humanises me a little bit."
Awareness of her rise to stardom is something quite jarring having grown up in a town of less than 130,000 people. Laufey now boasts more than 4 million followers on TikTok and Instagram combined. Still, she carries the small fish mentality wherever feasible.
"I love responding to comments and messages whenever I can. I still remember, you know, 3-4 years ago when I'd post covers of other artists and they would like, comment or repost or something and it would make my year. I still remember that so clearly and the fact that I have that kind of power now… I really feel the weight of that and feel very honoured because it's given me so much freedom. The reason I'm able to make whatever music I want is because I have this great audience."
I think about this later as I drive home, wondering if the fastidious nature of fandom for artists reinvigorating traditional music is embedded in the rigidity and jurisdiction around classical or jazz artforms. As a society we afford value to technical skill even when it is remiss of emotional expression. What is interesting – and visible with Laufey's work – is the result when technique and proficiency is not hidden in production elements and is allowed to shine amongst expression and songwriting. It feels reminiscent of an Alicia Keys interview, "classical piano totally helped me to be a better songwriter and a better musician … I knew the fundamentals of music. And I understood how to put things together and pull it together and change it. The dedication that it took to study classical music is a big reason why I have anything in this life I think…It opened a lot of doors because it separated me from the rest."
I feel quite confident that adjacent musician/composers such as Jacob Collier, Jon Batiste or Emily Bear have audiences that would follow them off their respective exploratory cliffs for similar reasons. Who dictated that the enchantment of a nocturne could never be paired with heart wrenchingly clever lyrics? For non-musicians there is a faithful awe of the classically trained, and for those who trained, there is a deep gratitude for shepherding the craft without abandoning the origin story. Ever the ardent guide, days prior to the release of Bewitched, Laufey does something I've never seen before. She leaks the whole record – in sheet music. It's a sweet love letter to a subset of her fans who, too, have gone to weekly lessons for 15 years.
"I've never felt like I've been too jazzy or classical," Laufey says of the balancing act. "This is just the kind of music I love to make and what comes most naturally to me. If it's not this kind of music, it's nothing really. I've never felt like I've needed to change in any way or push into a more pop route. Maybe I will one day, but when I do it's going to be really natural. Right now I have this goal of bringing jazz and classical sounds to a new generation and I'm going to stay on that path until I feel like my work is done."
While the core of Laufey seems to be overflowing with adoration for bringing old school sensibilities into the now, under the silky bossa nova rhythms her writing often explores some of the most 21st century topics I know of: situationships and talking stages. Unlike most songs on the radio that prospect modern day dating, Laufey makes the often grating female experience sound almost tranquilizing.
"I didn't start dating until I was like 20. Like, I was a really late bloomer. I don't think I kissed a boy until I was 20. I was so awkward growing up in Iceland, being different and Asian and a foreigner – it felt almost like I didn't deserve that? That just wasn't for me."
It feels less like empathy and instead some sort of inbuilt, congenital affection I have for ethnic women who have navigated girlhood just as I have – that makes me want to cry when she says this. Her song Letter To My 13 Year Old Self mimics this line of thought, one I wish I could share with my teenage self.
Voices echo in the gym / Another girl's had her first kiss / Please don't think too much of it, darling / I'm so sorry that they pick you last / Try to say your foreign name and laugh
She shares that upon moving to the USA and allowing herself to date, she encountered the same trials and tribulations regardless of being a so-called 'late bloomer.'
"The first 2-3 years that I was dating – and I mean, I still do this, I think a lot of women do – but you kind of feel like you'll give up anything for love. Or that you'll stand by while they do the craziest, dumbest things, and if you so much as say a wrong word, the castle will come crumbling down. That feeling is something that honestly, I think I still struggle with, like not wanting to be too much or too needy which resulted in me not daring to say exactly what I feel. Which is why I write it into songs instead."
Her song Second Best chronicles the shame and sadness of unrequited love. It might be the most ubiquitous subject for a songwriter, yet somehow Laufey's discernment feels fresh. She admits while self-worth in romantic scenarios is always something worth digging into, she's moved past living her life in the wings on someone's backburner.
"In the past year I've definitely taken on a mentality where I'm so happy with life and I've become a lot more confident with myself. So I need to find people who enhance my life and if they don't, then it's not worth it, you know? And I have so many lovely female friends. I value them so much and I would never let someone into my life that doesn't mean at least that much to me."
She sings similar praise of her relationship with her twin sister Junia, who should be credited equally for the Laufey brand. Serving as a creative director on both Laufey's tours and album campaigns, the sisters have built an audience with admirable sustainable growth in the past three years.
"The whole visual world is her curation. I think the really beautiful thing about sisterhood is it's just an unbreakable bond. And there's a line of honesty that you will not find anywhere else. I think that's one of the best things about working with my sister. I trust her so much, it's like we have two bodies and one brain."
She shares that her sister is also predictably musically gifted, often playing violin for Laufey. We lament about the shared experience of growing up in a music driven household and she earnestly tells me those are the children she most hopes she can reach with her music. My inner child within wants to tell her she has.
"I've become the musician that I wanted and needed when I was younger. Those are the holes that I'm filling into, the ones that I thought were missing from my own childhood."
—
Bewitched is out now, anywhere you listen to music.