Writing by Mezz Coleman // photograph by Laura May Grogan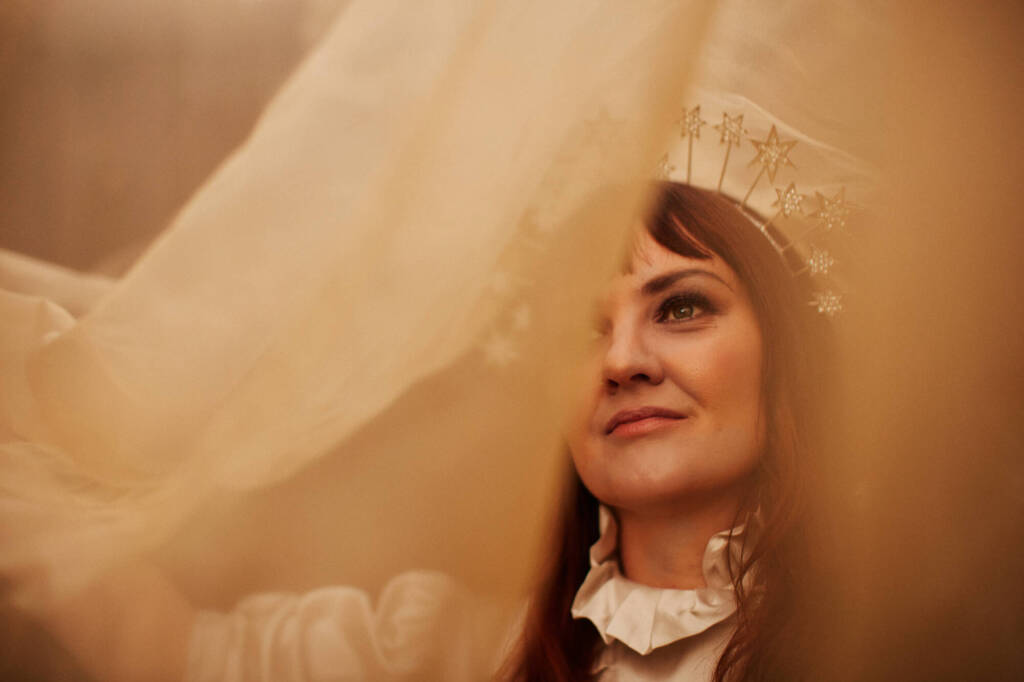 We played it safe in the dark for so long/We were afraid of each other/But we are slowly creeping out into the light/ Because we are ready to discover
When I sat down to write the song All the Things a few years ago I had no idea what it was going to be about or where it was heading. I had a few chords and melodic ideas floating around in my brain, so I sat at my piano and played them over and over until some lyrics started to come to me. Halfway through the song I realised "Oh, I'm writing about sex!" It was a total accident.
I'm in my late 30's and was raised in a generation where it was still quite taboo for women to talk openly about sex and desire. We all learnt the mechanics (what goes where HAHA), the reason (sex is for making babies, right!?) or if we had some slightly more progressive people around us, how to avoid making babies (omg, I am still haunted by the memory of learning to put a condom on a banana in sex ed at high school!!!!) but what I rarely heard was women and girls talking about the emotional and psychological complexities of sex: of desire, want, their bodies, vulnerability, insecurity, shame- all things that that have come up for me, and I'm sure for many other women and people of all genders too.
The thing that I never understood about sex when I was growing up is that basically it's about a relationship with yourself. Sure, it's nice to feel close to someone you love or care about- and this song is definitely about that as well- but I've come to realise that until you get open and true with yourself, it's very hard to be open and true with anyone else.
I was ashamed to get undressed when you left the light on/I wasn't ready to uncover/ all the parts and pieces of me that I thought were wrong….
Obviously, these lyrics can be taken as literal and still have meaning. But I guess what I was trying to explore was what we often bring to intimacy: a fear to fully be ourselves, and to be seen for exactly who we are. As women in particular, we have been so conditioned by the patriarchy to hate ourselves. And as much as we don't want too, in moments of vulnerability that self-hatred can be simmering much nearer to the surface than we realise. So, we do anything we can to remain hidden. Play small, don't speak up, keep the lights off- you get the idea. I've come to believe that one of the best ways we can "stick it" to the patriarchy is to simply and unapologetically be fully ourselves- easier said than done of course.
This song was recorded with a beautiful string arrangement written by my friend Larissa Agosti, who is an amazing composer and arranger. She has created such a cinematic and sensual sound, that slowly builds from a lonely cello line in the first verse to a full and lush string section in the final chorus. It adds so much life and texture to the song and I'm so grateful for her artistry.
All the Things is a track from my brand new album I Never Said a Word which was recorded slowly over the last few years. The album is my humble attempt at exploring all the thing we often left unsaid. Themes of grief, regret, shame, fear, longing and desire weave their way through each track. It took me until I was nearly 40 to write a song about sex- and I hope it's not my last!!!!