Interview of Pia Miranda by Jess Kirkness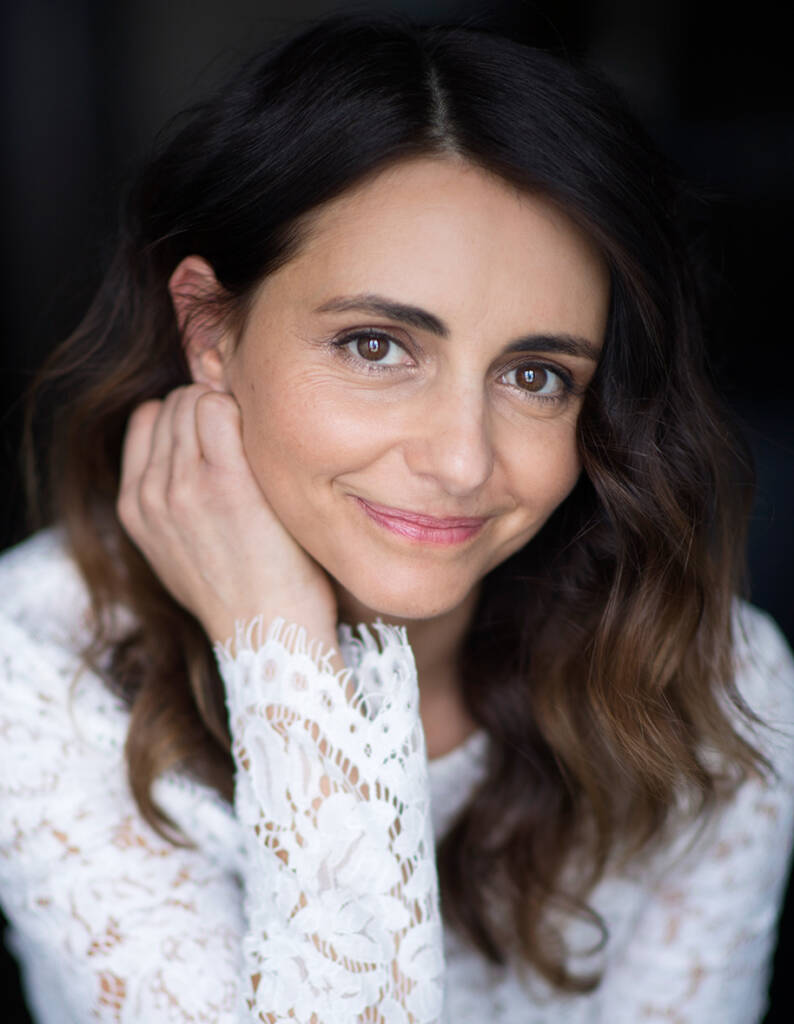 Pia Miranda often jokes with her friends that she's like an anchovy. "If you're into me", she explains, "you want me on everything. But if you don't, I might make you feel a bit sick". She tells me this with a quick, self-deprecating laugh, sharing how she'd hoped the analogy might feature in the title of her new memoir.
"'My Life as an Anchovy' could have been a great title", she quips. But the publishers didn't go for that. "You win some, you lose some" she says, shrugging her shoulders.
Best known for her role as 'Josie' in the film Looking For Alibrandi—a coming of age story about growing up as an Italian-Australian in a Sydney Catholic School— it's hard to imagine anyone finding Pia unlikeable. In the early 2000s, she became a sweetheart of the Australian screen, appearing on Neighbours, All Saints, The Secret Life of Us, and films like Garage Days. But it was the role of Josie that stuck in the national mind, especially for young women who identified with her bold and fiery character.
The overlaps between Josie and Pia's life aren't lost on the actress. Both have Sicilian roots, strong family ties, and have grown up between cultures. Finding My La Vita Bella—Miranda's book—charts some of these similarities, providing heart-warming stories of food, belief, and family life as she moved between cities, discovered ballet, boys, and eventually, acting.
In its opening epigraph, the memoir references her Nonna's favourite saying – one her father repeats to this day: 'every day on top of the dirt is a good day'. From the first page, Pia's grandparents— especially Nonna Angelina—become key to understanding Pia's outlook on life. Having narrowly survived war, her Italian grandparents arrived in Australia with a great deal of trauma. "Nonna could never read or write in English, and she still had this really positive way of looking at the world", Pia explains. "She taught me how to love and love hard".
During her childhood, afternoons were spent having tea and biscuits with her Irish Australian grandparents, and weekends were for stuffing artichokes and rolling gingerbread with Nonna. For this, Pia feels grateful. "I love the meshing of the two cultures" she says. "I just found it a beautiful thing to have two polar opposite cultures in my life".
But though the Italian-Australian identity is now celebrated, Pia reminds that this wasn't always the case. At school, her father was teased for his cultural heritage and Pia had her own experiences of being singled out as different, especially for having eggplant and salami in the fridge at home. "Back then, being called a wog was meant as a real insult" she says. "It's important to remember that so we don't repeat the mistakes of the past".
"There's always one cultural group who's copping it" she continues. "Sometimes we pick on new people or the people we think we can pick on".
Among her stories of acting and fame, Finding My La Vita Bella draws our attention to cultural pressures placed upon women's bodies, the toxicity of diet culture and beauty ideals at the turn of the new millennium and extending into the current day. It tells of Pia's many years training as a ballerina and the ways this prepared her for the screen.
Coming up through the ranks of ballet, Pia saw many young women struggling with their bodies. "When I became an actress, I'd been on that journey in my mind and decided to reject it" she says. "Some of the messages you get in Hollywood are really not good. And I think we need to open up that conversation a little more".
In 2019, while participating in Survivor, Pia experienced vitiligo – an auto-immune condition where you lose pigment in patches of the skin. Her first thought at the time was that her career was over. Finding strength in sharing her story online, and through conversations with Disability activist Carly Findlay, she was able to unpick her fears. "It took me a while", she says, "I'd spent so much time thinking about my appearance and it made me feel angry that I'd wasted so much time trying to fit into a system that's broken".
Since writing the book, Pia's most profound discovery is gentleness. A kindness for herself. It's a warmth that radiates on the screen and finds its ways onto the page. For Pia, writing has been an antidote to shame and embarrassment. "I think I found a voice" she says. "I feel like I learned things about myself and about myself as a writer".
Most of all, she hopes that her story leads to positive change. "I think I'm quite forgiving of myself in the book, and I'd love for people to read it and take that essence —that feeling of forgiveness for yourself and knowing that all the mistakes you made are okay"
Pia will be speaking about Finding My La Vita Bella at The Wheeler Centre's Spring Fling. Tickets are available here.