Writing by Dans Bain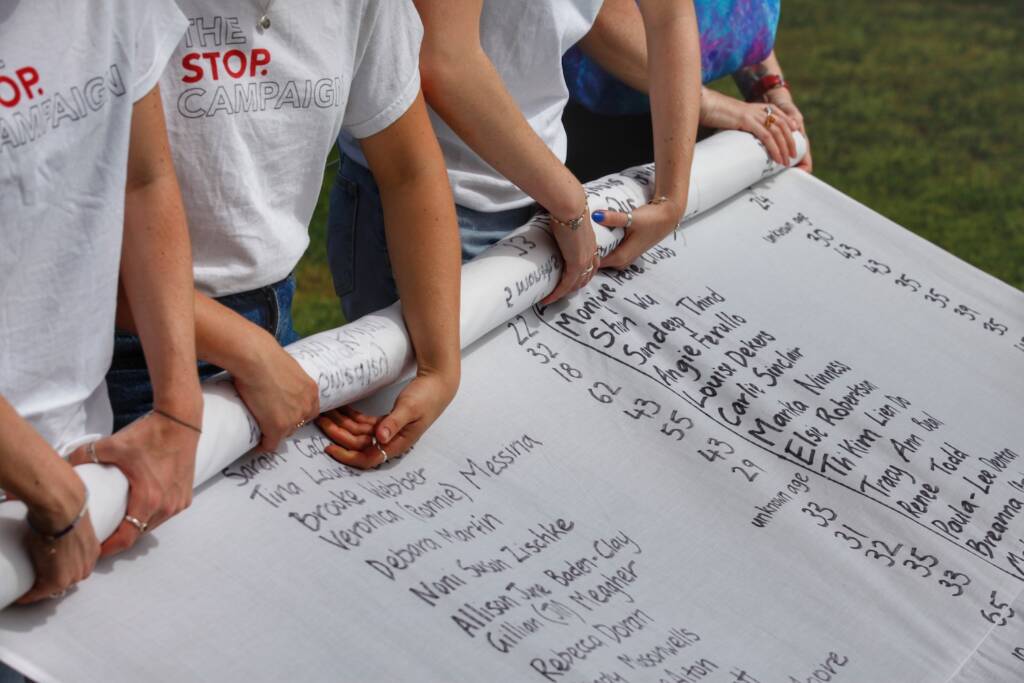 In the pervasive silence left behind by the women and children brutally snatched from their  families at the hands of men (that some knew and trusted,) I find myself wondering… How many times must we fill the streets with our collective footsteps, marching in unison?  How many candlelight vigils must we bear witness to, mourning lives violently extinguished?  
This isn't a mere inquiry; it's an outcry, a lamentation of frustration, and an expression of  bone-deep weariness.
In this relentless cycle of grief and despair, where idly standing by feels like an unthinkable  luxury, I find myself helping to organise a Candlelight Vigil for Celeste Manno.
Celeste was killed in her home in Mernda on November 16, 2020. The man accused of the  23-year-old's murder allegedly stalked her repeatedly before he broke into her home where  he ended her life.
So, the question persists: why another vigil?
In the tumultuous year of 2021, a year marred by the grip of the COVID-19 pandemic and  endless lockdowns in Victoria, Celeste's family were denied the chance to hold a vigil for her.  It was during this same year, amid the delirium of  mothering a newborn and a three-year-old, that I embarked on creating The Lost Petition.
Fuelled by continuous reports of lives taken by male violence, and with a nagging  feeling that throughout lockdown women and children were stuck at home with  perpetrators, The Lost Petition found its genesis.
I reached out to Sherele Moody, an acclaimed journalist and devoted activist, who has painstakingly chronicled every women and child lost to violence in the Australian Femicide  Watch. Her work not only informs The Lost Petition, but is the backbone upon which this tribute stands.
So, in between entertaining the 3-year-old and working around my baby bouncing routine, I set about inscribing the names of women and children lost to male violence across single bed sheets (sewn together by my mum).
After a few days and many hours, I had produced a 30 metre list and I realised that this project was not just a memorial; it was a battle cry against the forces that continue to snuff out the lives of women and children across Australia.
Since finding her daughter's body, Celeste's mum Aggie Di Mauro has been lobbying for electronic ankle bracelets to monitor offenders, preventing them from committing crimes,  especially stalking. She believes this could have saved her daughter Celeste's life.
Despite her efforts, the Victorian government and Attorney-General have repeatedly failed to meet with her, raising doubts about their commitment to victim safety. Aggie's  unwavering stance is clear: either detain or detect offenders to save lives.
The Lost Petition is about advocacy and activism through art, it about bringing communities together to remember those who have been lost and remind us that lasting change takes  community and relentless action. It continues to grow in length as women and children are added to the list, and in its ever growing size, it demands that you look at it, read the names, because odds are, you know a perpetrator.
Please join me on October 18 at 6:30pm the steps of Victoria's Parliament House. Through collective remembrance and solidarity, you can be an active participant in the fight  against gender-based violence.
Together, the Candlelight Vigil for Celeste Manno and The Lost Petition serve as more than mere memorials. They are a testament to our collective resolve, a declaration that we  refuse to let these lives be forgotten or reduced to mere statistics.
It is a call for change, a plea for a world where no family must endure the agony of another candlelight vigil for a life unjustly stolen. Every individual's contribution matters, community has power in the fight for a safer, more equitable world.