Q&A by Erandhi Mendis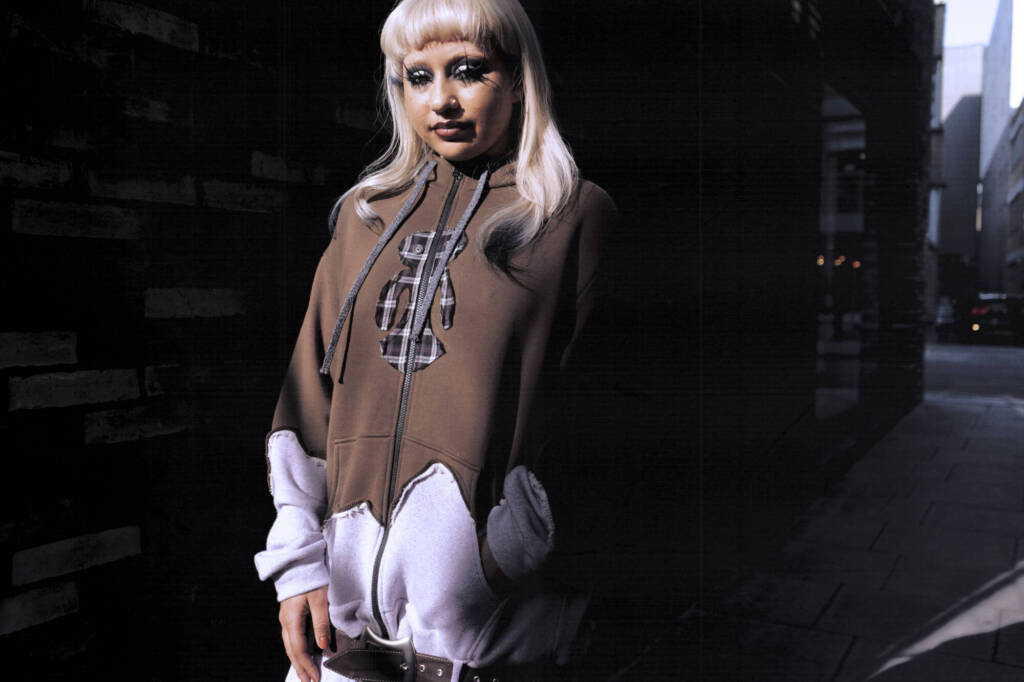 In the vibrant tapestry of North London's eclectic music scene, a DIY luminary is poised to captivate hearts once again. Delilah Holliday, is unleashing her latest sonic creation, 'Invaluable Vol. 2,'out now. More than just a seven song musical journey, Holliday describes the work as a cautionary tale; a search for clarity amidst the intoxicating noise that envelopes us. We chat to her about the mixtape, being featured at Paris Fashion Week and embracing authenticity.
Hi Delilah! Super excited to chat with you for Ramona and introduce you to our readers. Can you tell us who you are and where you are chatting to us from today?
Hi! Im Delilah Holliday and an artist from North London. Currently I'm staying with my parents in Holloway, where I grew up and shot the artwork for this release. Growing up around here was a massive influence on this entire record actually.
The second volume of your mixtape is finally out…what does it feel like to release something you've worked on for so long?
It's mixed emotions for me really. I feel relieved that I can set this body of work free, I also feel uncertainty and anxiety for my next project and how this project is going to be received or listened to. Mostly I'm grateful to be supported and loved by all the lovely people in my life. That's all that matters really.
You seamlessly blend a sense of melodic escapism with direct references to social issues in your music – has it always felt natural to merge these worlds?
It's how I feel on a daily basis, it feels like a gift and curse managing this awareness and sensitivity to the world. I wouldn't be able to make art without it so I guess it's a blessing. It's just how I like to process life really and I hope I can attract other people who look at life the same way and make them feel like they aren't alone in their despair either.
The latest EP feels like a journey: we start slow and build to a bit of a rollercoaster drop. Was the programming of the tracklist intentional? 
Yes it was, because Raphel the producer and I decided to take the listener onto a sonic journey. The process was very long and thought out, we spent a few days figuring it out, trying to find the best way to convey our feelings when curating the record.
I love the word Invaluable – how did you arrive at that title and what does it mean to you?
Invaluable to me is the opposite of the saying 'comparison is the thief of joy'. To me it means be proud of who you are and the path you are on.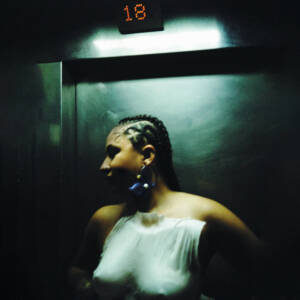 All your artwork and visuals are impressive, cohesive and feel like an integral part of your storytelling. We saw that your music featured at Paris Fashion Week – what role does fashion play in the expression of your artist project? 
I would say style features more than fashion itself. I love fashion and I like the objects and garments it creates. I see clothing as much as music is art. Although having my music at Paris Fashion week was a massive moment in my career, I've always loved the drama of fashion shows and have always wanted to contribute some music that I have made to fashion.
It's a tough world out there and the climate of the music industry can be expensive and tiring at the best of times – what keeps you motivated and how do you recharge?
The people I love keep me motivated. To be honest I have my bad days. But it's nothing to be ashamed of, and you should always keep talking to the ones you love and trust around you. I also couldn't do anything else, whenever I've tried I've been drawn back in.
We love the sonic landscapes you've carved out on the latest EP. Did you have any strong influences or artists/books/films that helped you tap into your creativity?
I was massively listening to 90's dance and trip-hop, especially Faithless at the time. I feel that the period of music, art and literature was so pure and freeing, people seemed to have really made what they wanted when they wanted and I related to that.
Throughout the creation of the Invaluable mixtapes what do you think was your biggest learning – either personally or professionally?
Not everyone is going to approve of what you're creating. But as long as you created it for the right reasons, it makes you happy and lifes too short to worry about what other people think.
—
INVALUABLE. VOL 2 is out now wherever you listen to music.
Keep up with Delilah on instagram