Wishlist by Freya Bennett // Photograph by Kira Auf Der Heide
It's that time of year again when we embark on the scramble to find meaningful presents for our loved ones. For too long, I procrastinated until the last moment, resulting in rushed and subpar gifts. This left me feeling embarrassed, with the recipient politely feigning excitement over their bland gift of tea towels or chocolates (no offense to tea towels or chocolates—both have merit, but they might be a bit overdone).
This year, I've been diligently noting down my favorite Australian brands and squirreling away gift ideas. The result? Our definitive Christmas Wishlist, carefully curated to help you truly wow your loved ones with unique, thoughtful, and ethical gifts.
We've chosen brands that are small and personal, businesses that will do a little happy dance when you click 'purchase.' Not only are these gifts for your loved ones (or yourself!), but supporting small, local businesses is a gift to business owners and the local economy (win, win!).
So, without further ado, I present to you Ramona's 2023 Christmas Wishlist! Whether you buy from one or all, enjoy the resulting awe at your dazzling gift-giving talent.
BOPO WOMEN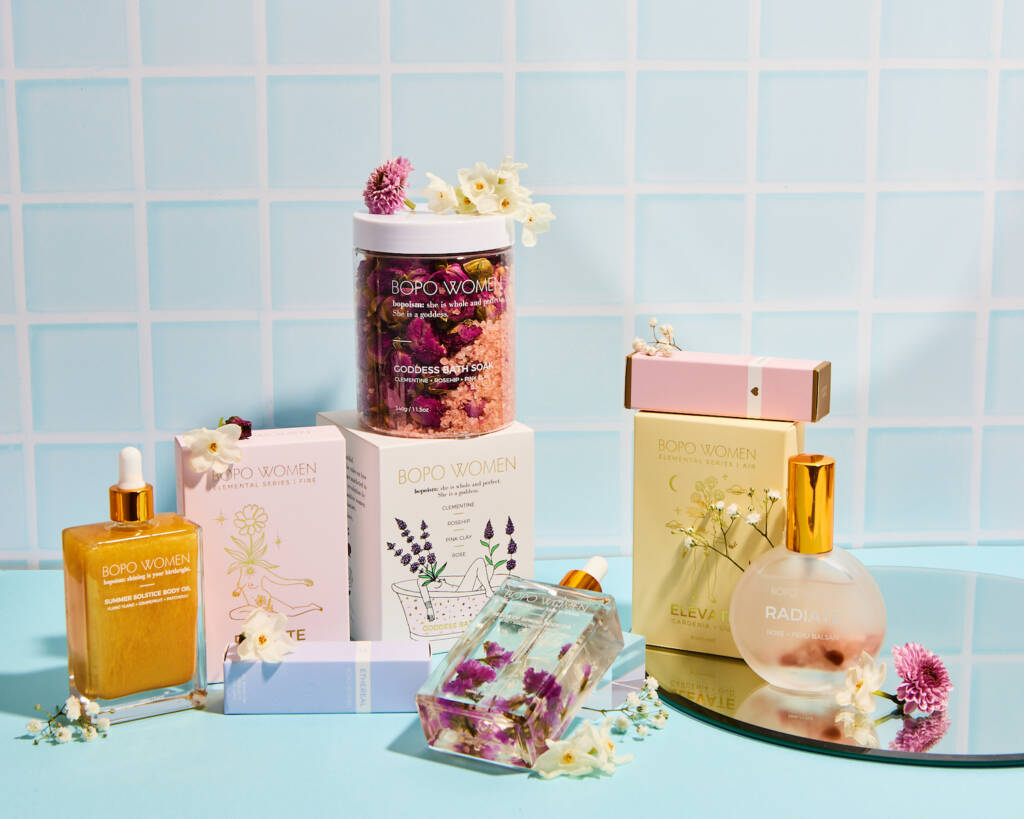 Bopo Women is for women who are sick of being told how to look, and how to think. They'll never convince you of an impossible beauty standard, then lead you to products that promise to get you there. They'll never champion body positivity, then edit, alter and airbrush women. They'll never tell you to celebrate your stretch marks — then sell you a body scrub to remove them. While other brands still push this outdated, harmful idea of beauty — their cleansers and creams all working to solve, fix and mask skin in the pursuit of perfection — Bopo spends its time deeper down: on the inside, where it counts.
Bopo Women's products will never claim to change, tweak or fix you. Rather, they're meant to cocoon you, care for your skin and create space for you to reconnect with what matters most. Inspired by the treasures shining bright in all of us, their natural recipes, shimmering oils and floral infused lotions are the ultimate act of self-love and appreciation.
TWOOBS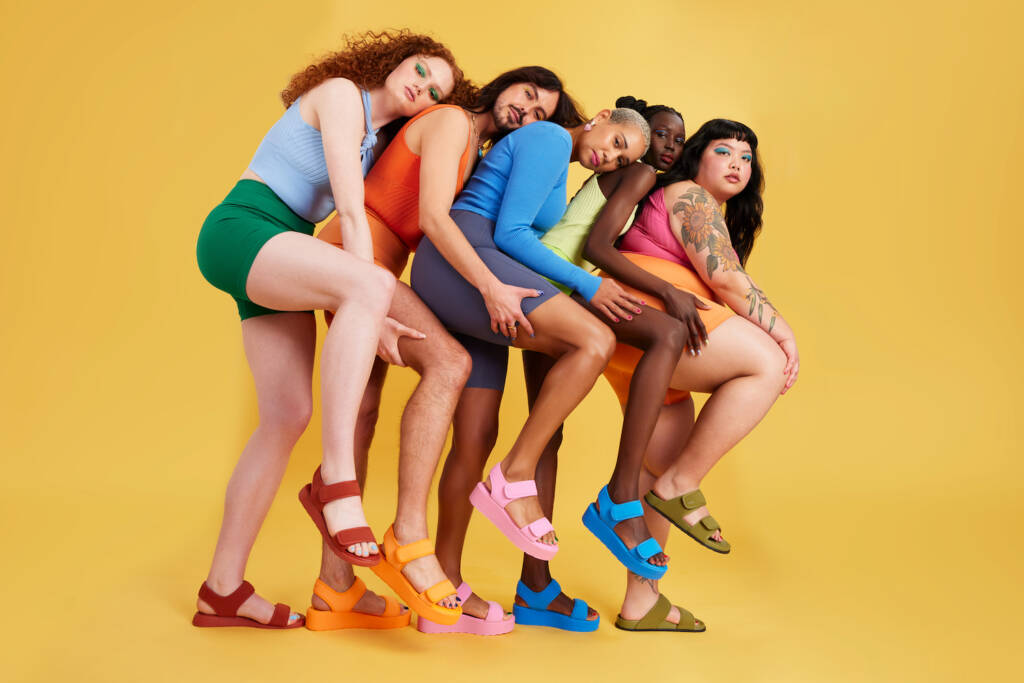 TWOOBS is kinda a footwear brand. But kinda not really. See, they didn't agree with the way most shoes were being created. So they decided to create something, well, kinder.
TWOOBS was launched in 2016 back when the word vegan made people shudder, and since then they've grown a lot, but one thing hasn't changed: Twoobs create shoes that are better. Better for your feet, better for all beings, and better for the planet. Sound like your kinda brand?
Beddie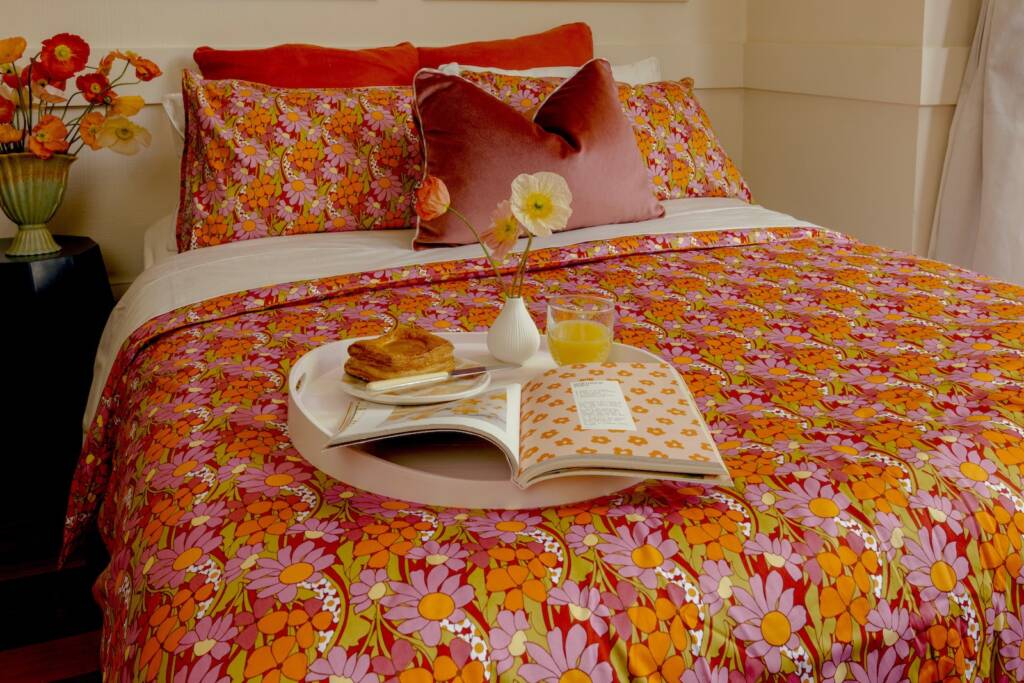 Beddie wanted to bring some serious feminine power design to the bedroom. Embracing the bold florals of the seventies which accompanied the time of powerful women breaking through stereotypes – Gloria Steinem, Angela Davis, Jane Roe, along with the theme song of I am Woman by Helen Reddy.
Beddie's florals are bright and beautiful, their business is female founded and run and their customer care is what you'd expect from your mum. Their kind, attentive feminine energy is the difference in how they approach their products, manufacturing and customer care. Their passion is creating something beautiful for you to not only look at, but to feel against your skin. Pure Oeko Tex Certified cotton, linen and dyes, no plastics, no excess packaging. Exactly what the world needs now – love, kindness, and florals
une.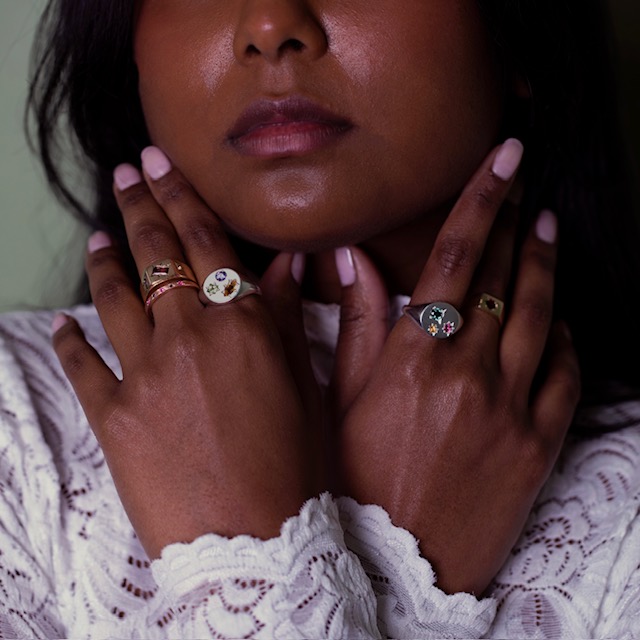 Handmade with love,
une. jewellery
is where luxury meets playfulness. With their eclectic range of bold, beautiful stones, vibrant colours and eye catching motifs, each une. piece captures the self expression and uniqueness of whoever is wearing it.
une. means all things fun and functional – with endlessly wearable shapes reimagined as statement rings, necklaces and earrings. Every une. piece is made using ethically sourced materials, in Northcote by Aussie artists and makers.
Whether it's for you or that fashion-savvy friend, une. jewellery is perfect way to turn heads and give your style that extra touch of bling!
BON LUX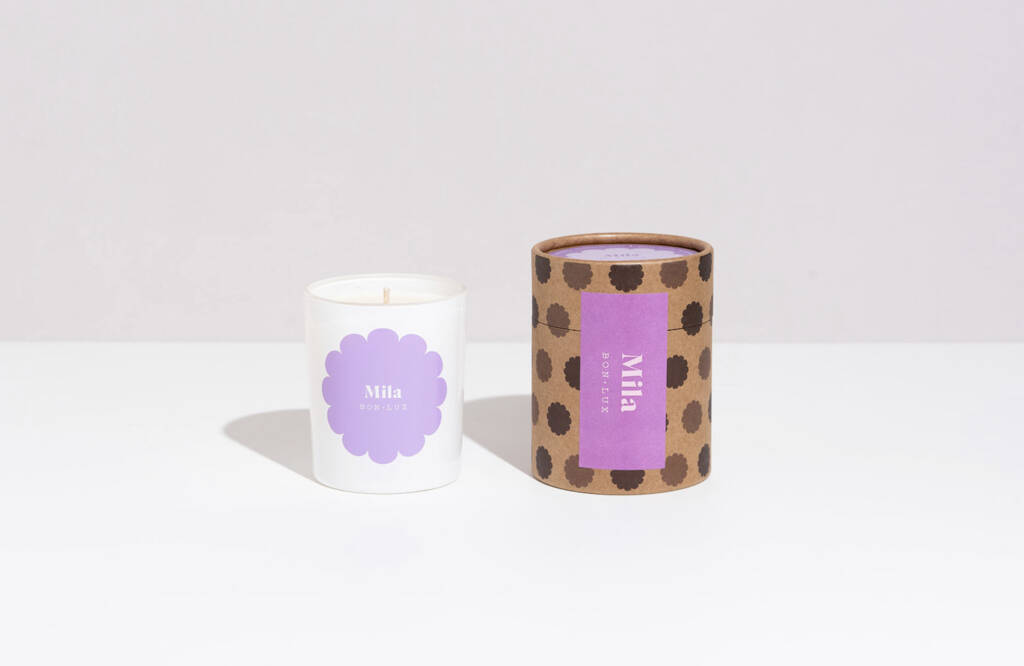 BON LUX are a range of natural perfumed goods and textiles, designed and made by Chantel Camilleri.
Chantel studied fine art and worked as a creative in fashion and design for 20+ years before starting BON LUX in 2014. Drawing on her creative background, and her love of flowers, Chantel began BON LUX as a self taught perfumer, later formally studying the art of natural perfumery.
BON LUX products combine Chantel's own drawing with perfume blending and product design, into a range of unique, hand-made, scented and illustrated gifts for self care. Inspired by flowers and plants, walks in nature and memories.
Made using all natural, plant ingredients, sourced ethically, locally and sustainably; they are vegan and cruelty free, and presented in plastic free, recyclable packaging.
Chantel's motivation for BON LUX is to make things with her hands and heart, to share the beauty of plants and flowers; to make things for people which support them in their day, for small moments of care and joy.
Each item is hand made in her small garden studio, powered by the sun with her dog Daisy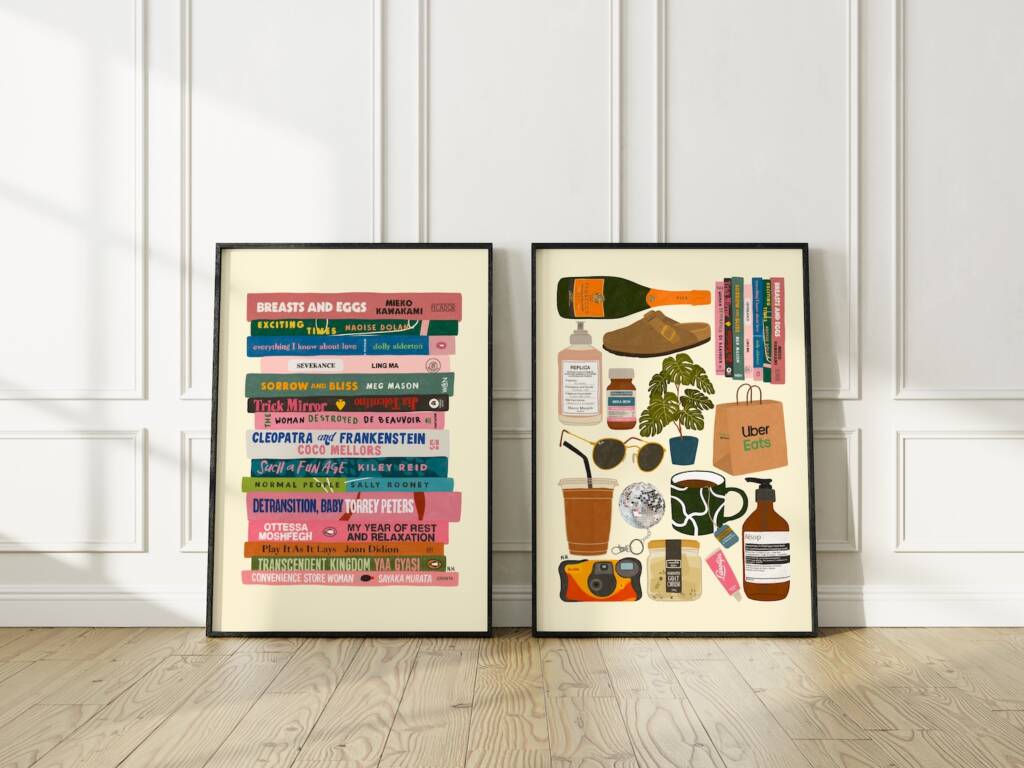 Nelly Fran Designs
is the chaotic brainchild of Naarm/Melbourne artist Nell Houlihan. Born out of a Covid lockdown spent doodling, Nelly Fran Designs has expanded into a flourishing graphic design business with a focus on accessible, customisable and unapologetically girly art. Art that celebrates the little things that make our days: local coffees, pastries, spicy margs, books, skincare. Art that aims to spark a little joy.
Bimby + Roy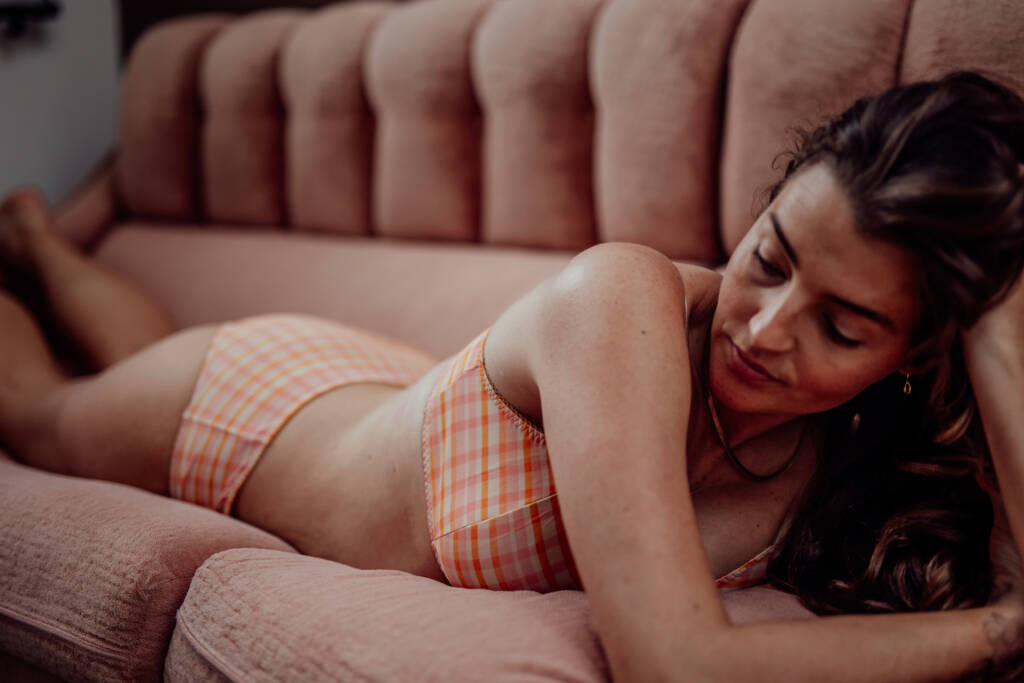 Bimby + Roy is a gentle rebellion to the classic intimates industry. An honouring of versatility, sustainability, and effortless, feminine comfort.
Founded by two sisters who spent their childhood years in Fiji, the roots of their name stem from the birthplaces of each of their first children and their logo is simple but special to them—their father's handwriting.
The Bimby + Roy signature style is a balance of soft hues and delicate details, with vibrant prints and bold colour sets. For versatile intimates that adapt to your everyday.