Review by Erandhi Mendis
This review and EP contain references to mental health and suicidal ideation that may be triggering for some individuals. If you're seeking support, please contact

Lifeline

on 13 11 14 or Beyond Blue on 1300 22 4636.
I think it's rare for me to write just an album or EP review. I can't quite remember the last time I did one if I'm honest. But I went for a walk yesterday, it was exceptionally windy outside and I listened to flowerkid's 23 minute long EP Let It Be Enough.
In a world where vulnerability is still somehow perceived as weakness, flowerkid (aka Flynn Sant) fearlessly embraces honesty on the seven track release. It's a raw and introspective exploration of the highs and lows of emotion – a struggle for self-acceptance, suicidal thoughts and a deeply personal portrait of coming of age in a world that oppresses faster than it celebrates.
If you're looking for a mildly haunting new record to accompany the fluctuating weather at this time of year – I'd highly recommend giving this one a spin. The lyrics are heavy, but I think that's the point. With lilting production you might even miss some of the more poignant refrains, "I can't live this way for you alone," Sant croons on Heavy Listening.
The opening track, Good News is easily the most pop forwards melody but is gentle enough to sound like it wouldn't be out of place next to an acoustic Phoebe Bridgers. Closer Used To Be calls back to David Kushner while Melatone, a clever play on words, is a grungy largely monotone top line that lets listeners fight with a discordant piano the same way Sant fights sleep. It's a delicate collection of emo Australiana for fans of Sufjan Stevens and Brockhampton alike.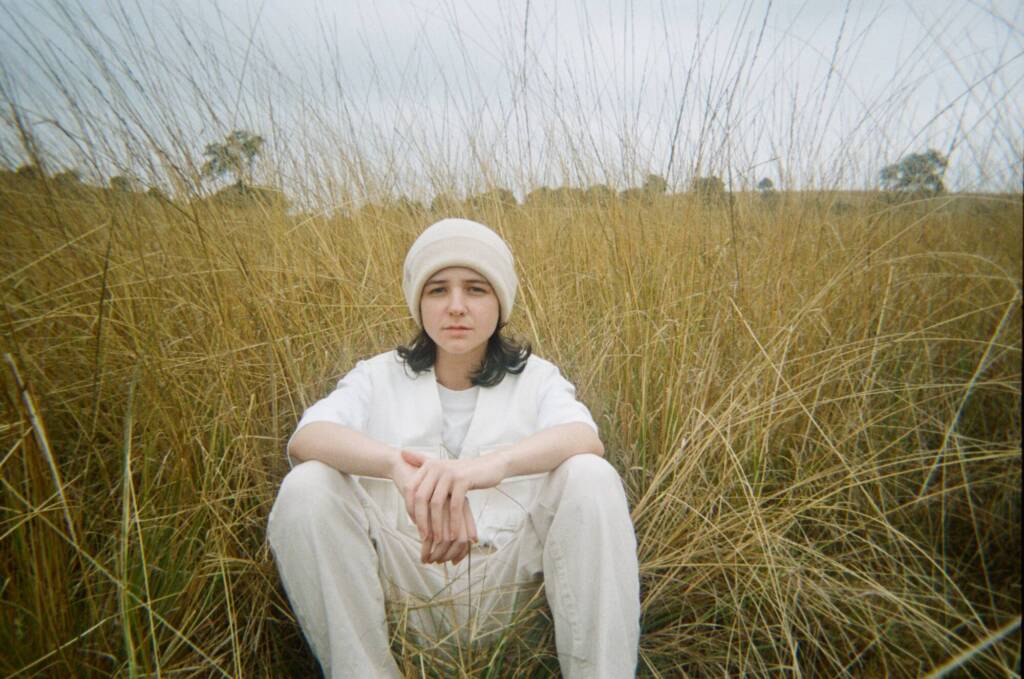 Much of the record sounds relatively unplugged, the stripped back ballads make for an intimate listening experience. With PJ Harding helming production, there are airy piano walkdowns and enough reverb to make you feel like you're standing in a tunnel in the middle of the night.
Standouts are title track Let It Be Enough, and the penultimate closer Sleep. With the former leaning on ethereal harmony and keys that might slot into the Twilight soundtrack circa 2008, Sant repeats the title with some level of desperation before the track closes to the familiar sound of holding down a chord for a little too long.
Sleep, meanwhile, is an acoustic guitar and an upfront vocal that splits into soul-stirring harmonies in the chorus. "I guess I'm alright, I guess I'm alive now, I used to think that I was a miracle,' Sant sings over a rousing chorus of strings that remind me of a Rob Moose arrangement.
The EP is a stunning testament to flowerkid's ability to craft emotionally charged music while still exploring creative boundaries. It's a reflective, haunting record that is best enjoyed as you walk around the world – with full appreciation for being here.
Keep up with flowerkid on his instagram and official website. You can stream the record below.