With love from Freya & Sophie
Hello Tigress Girls,
WELCOME! This is your new home, your new hideout, your new space to feel completely at ease with yourself, to ask questions, to make friends, to observe, to love, to wonder, to cry. We invite you to feel whatever you want here and to express yourself!
Tigress aims to start a revolution (even if just a little one). We say no to sexism, no to belittling girls and women and no to the beauty-image-obsessed media. We are worth more than that! We say yes to feminism, yes to equality, yes to creativity, and yes to more women standing side-by-side men in leading this world! And we invite the wonderful boys and men who support equality to be a part of this too! We need to work together to make the sexes truly equal!
I (Freya) have wanted to create a space for teenage girls since I was a teenage girl myself. I am now 27 and the time is right and here we are!
My aim was to create a space where girls can feel empowered, safe, and worthy. The emphasis is not on your make-up, your clothes, the boys you date, the celebrity gossip you know, or how you compare to the "normal" teenage girl. The emphasis here is on what makes you unique, what you enjoy, what you can achieve, stories to empower you, sometimes stories that anger you, and advice from a loving community of friends!
I am lucky enough to be working with a WONDERFUL co-editor Sophie, who is from the U.S! We "met" last year when I saw her photographs in Yen Magazine and contacted her about taking photos for my debut album. That project finished and we just kept working together! We have never met in person, but have forged a friendship across the seas. You will see many of Sophie's beautiful photographs throughout this website, and the design of the website is all Sophie's handiwork! I love that we can make friends with other women, no matter how far away we are.
The most important thing is we wouldn't be here without YOU! These pages are full of contributions from young women across the globe (and we want to find a girl from every corner of the earth to join us in our small revolution)! We are always open for submissions so get writing, drawing, snapping!
Thank you for being a part Tigress as we launch ourselves to the moon and back. We hope you enjoy the journey!
Love
Freya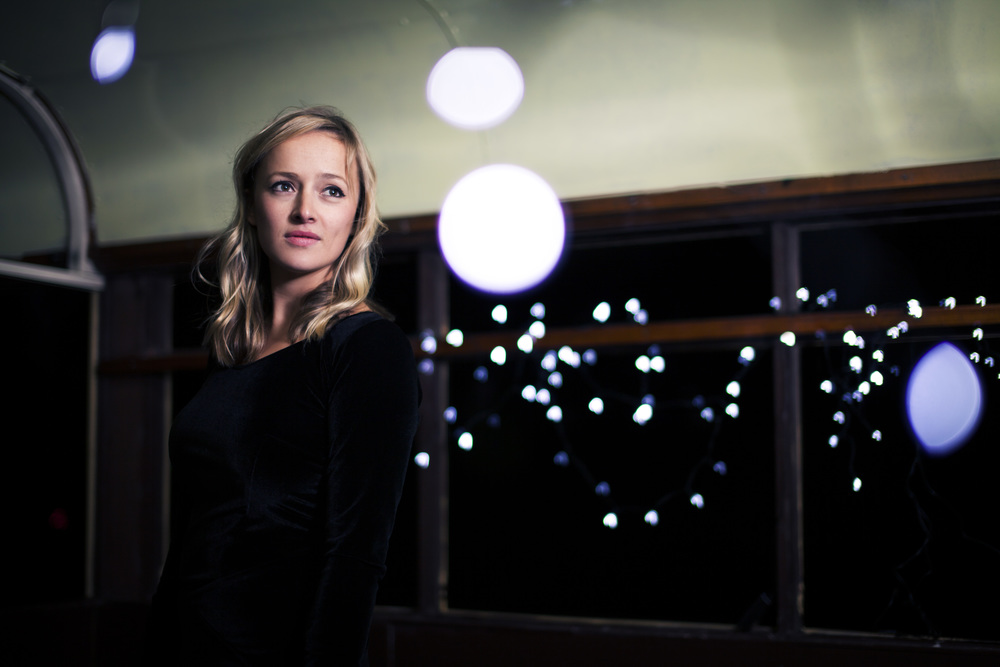 ---
To the Tigress Girls of now and the future,
HI!! Welcome! I'm so glad you're here.
I don't know if I believe in fate, but I believe in something that brought Freya and I together on opposite sides of the world. As Freya briefly described above, she discovered my photography and sent an email my way, and a partnership was born. When Freya first emailed me well over a year ago, I had no expectations of developing such a special and lasting friendship with her. Things like this don't come along often, so I consider myself incredibly lucky.
And I'm so lucky that Freya has allowed me to join her on her journey of creating Tigress. My first project with Freya was all about collaboration, having open minds, listening and compromising, creating, and moving forward together, even with a 12 hour time difference between us. And I'd like to think that Tigress is a lot like that relationship.
Tigress was founded in the principles of collaboration, and that's what we hope to see moving forward! This magazine is about YOU. We want Tigress to be a showcase of the amazing talents of girls around the world, be it creative writing, photography, illustration, or anything else you can come up with. I'm already blown away by what I've seen and what we get to finally share with you. Take a look around, I have a feeling you'll be pretty impressed and inspired as well.
And now, for some parting wishes: In Tigress, I wish you a place to feel at home. I wish for you to become a part of a community of women from all over the world and from incredibly diverse backgrounds. I wish for you to find solace and comfort in knowing that you are not alone in anything you experience. I hope you read and see things that make you reconsider old ways, and that make you think about things that never before crossed your mind. I wish you to disagree with, dislike, or simply question some of things you come across here—that's what will move us forward. We need to start a dialogue, and I encourage you to use Tigress as a place to do so. I wish you a breath of fresh air. I wish you to ask questions without a fear of judgment or repercussions. I wish you a place of respect, creativity, and love.
With endless love and excitement,
Sophie