Interview of Jennifer A. Wiessner by Sophie Pellegrini

Interview of Jennifer A. Wiessner by Sophie Pellegrini // Photographs by Tanya September

Tigress was fortunate enough to get an interview with Jennifer Wiessner, an AASECT Certified Sex Therapist and Couples Therapist working in Cumberland, Maine, despite her very busy schedule. The interview has been split into two sections: enjoy part TWO below, and learn some things you probably didn't know about a frequently-misconceptualized field of sex-therapy!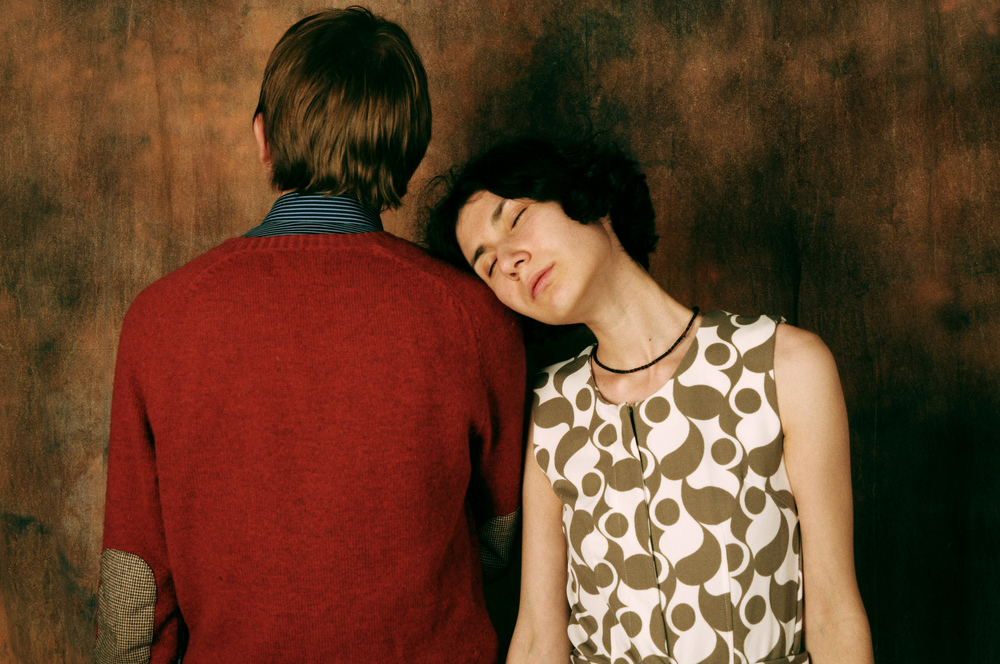 What do you think are important qualities for the relationship between a client and sex therapist?
For every client that I see I first need to know if I have the skills to address the problem they are presenting. Once I establish that the issue is within my skill set, it is then important to establish trust and safety with the client. Sex therapy involves talking about extremely intimate details, behaviors and feelings. For many, the information they share has never been shared with anyone else. The clients I see know that my office is a safe haven to share such information so they can begin to process without the shroud of fear and shame.  What I expect from clients is to bring their whole selves as much as they are able; the shadow side and the one we show to the world. One gets out of therapy what one puts in. I will often tell my clients that what we do in my office lays the foundational blocks for the magic they create in their relationships outside and in the world. The more investment they put in, the more magic they may be able to create. My clients can expect empathy, skillfully-placed insight, confidentiality and positive regard from me. Those qualities are critical to the therapeutic relationship. On a lighter note, unique to me; my clients would probably say that my sense of lightheartedness and at times humor is a key element to setting them at ease. Sex doesn't have to be so serious all the time. It would be a bad day if there weren't occasional bouts of laughter coming from my office!
What are some of the common misconceptions you confront about what you do?
I bet there are more out there than I experience. I can only speak from my own experience living in Maine and ones I have actually bumped up against. I did have one prospective client ask during an initial phone call if I worked hands on with my clients. Instead of asking him what that meant and putting him in a position to explain further I just explained to him what a sex therapist does do which never includes physical contact with a client. I wanted to keep it positive and without shaming the prospective client. As a mom and wife as well as my many other roles, I have people ask me how I can talk about sex all day. I educate those who ask on the many topics I do discuss (not just sex) like intimacy, safety, healthy relationships, improving pain etc. I find that usually everyone can relate to words like safety, healthy relationships and intimacy if they can't relate to my talking about sex. Many people are often fearful or anxious about asking about what I do because not only am I a therapist who they (for whatever reason) believe I am analyzing them but I also talk about sex! I feel it is my obligation as a sex therapist to demystify this and provide as many people as possible with sound, rational information about what sex therapists do and how many people benefit from what they learn and how the impact can be much greater and far-reaching than just about sex.
What's the most difficult part about your job?
Personally, balancing all the roles I have is the most difficult. When I started my practice I made a commitment to balance. As therapist, wife, mother, Chronic Lyme Disease sufferer and a host of community roles I cherish, I have to honor my stamina and find my "No" at times when I don't want to so I can say "Yes" to the people I have committed to in all of my capacities. I strongly believe in embodying what I expect of my clients therefore, I too, must make difficult decisions and live the balance I promote to my clients.
With regards to challenges in my work, I find deconstructing client's negative messages about sexuality that have been long embedded from early attachment figures, culture, religion, politics etc. can be daunting. It may be why I find assisting clients to develop beliefs and values that are their own and fit with who they are is so rewarding. Challenging ones' history for some is intimidating as old beliefs can feel like they penetrate our cells and leave a residue making change seem impossible. This brings us back to the therapeutic alliance and how important it is for a client to feel unjudged and safe to challenge that which was fed to them; embedded in them for many years. If that isn't difficult, I don't know what it. Again, as a Sherpa, I am honored to share that challenging edge with clients for both myself and them.
And what's your favorite part?
OH! So many things! For the sake of brevity I will speak of the mission of my work and my passion and how they come together. I believe I was called to do this work as a sex therapist. I had an epiphany at a training 6 years ago and immediately pursued this work despite the wonderings of family, friends and colleagues. I was fortunate to have a husband whose open spirit has always supported me in my pursuits making the journey a shared one. I believe I provide for some people an experience that can significantly impact not only their understanding and at times healing of their sexual self but the unexpected ripple effects that come from opening to the sexual self. So, my mission is to help people embrace their sexuality, heal from negative sexual impact and live as functional healthy sexual beings; whatever that looks like for them.
As for my passion, it fits miraculously well into my mission and my daily work. Over the years of seeing so many people share their early childhood experience of negative parental messages or lack of messages and then my becoming a mother, I realized I wanted to do something about this legacy of negative sexual messages people carry. A believer in Functional medicine, I believe in going after root causes instead of just treating symptoms. I considered that if I want the adults I see to have less early negative messages about sex I would have to intervene at a different level. Raising Sexually Healthy Children workshops were born from that realization. My passion is educating parents of children to provide healthy, developmentally appropriate sex education in a way that doesn't feel threatening and can embody the parent's values.  I provide them with a fun, lighthearted workshop that allows them to understand what is age appropriate, what is healthy and how they can open up dialogue with their kids as well as assess their own values about sex as parents. I currently do these workshops in my town and for local groups so more parents can feel empowered to communicate with their children and be the source of comprehensive, accurate information for their children. So, my mission and passion come together nicely. Maybe I'll even one day work myself out of my job! What a wonderful dream.