Writing by Briony Brake // Photograph by Clemence Leclerc // My body is what I need it for. I am in control, and I am responsible for its wellbeing. My body is for me, and me alone.
Writing by Briony Brake // Photograph by Clemence Leclerc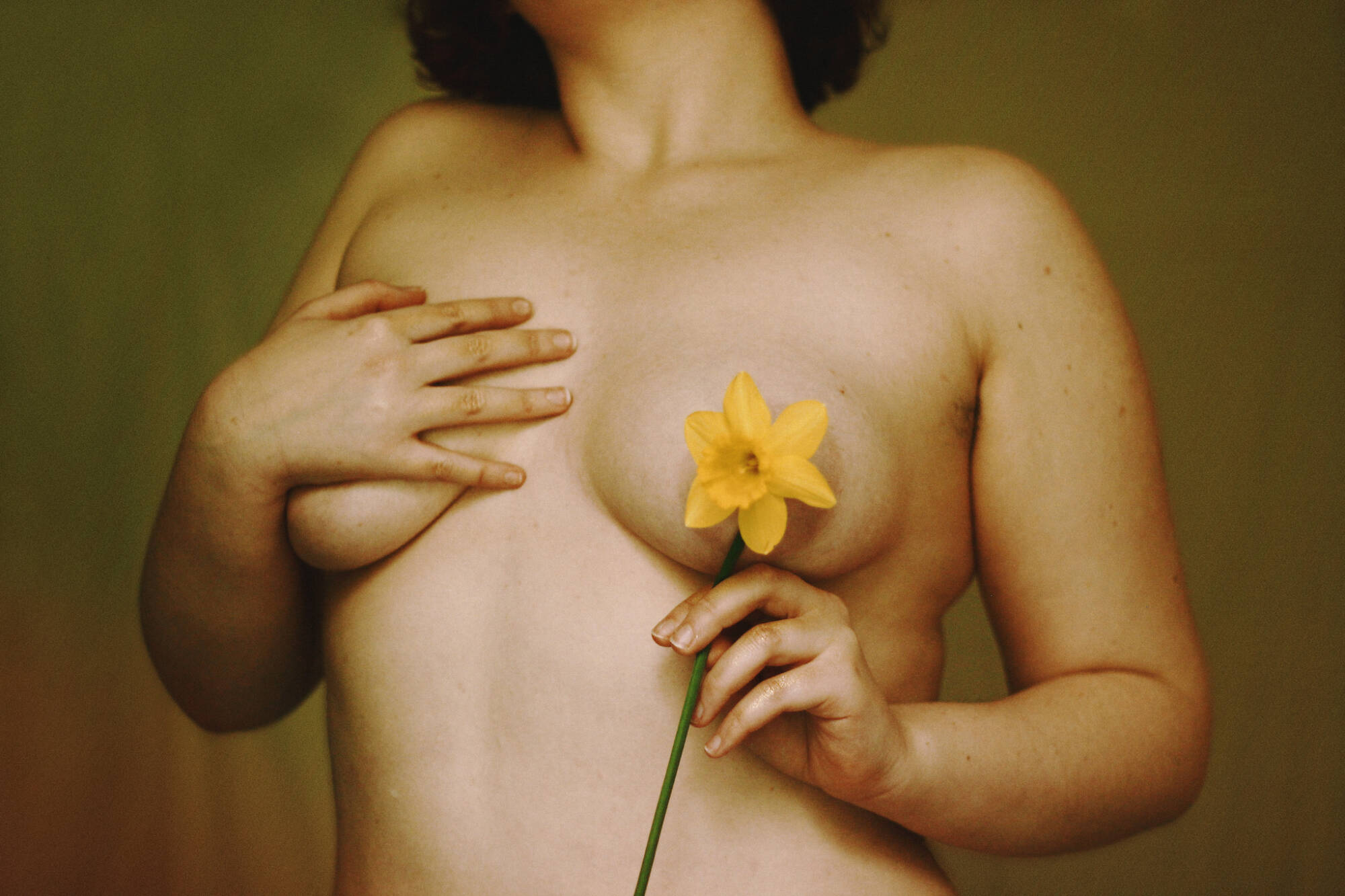 A lot of people have plans and regimes that keep them active, or at least get them out of bed. Some people, like me, make these plans so that I can't slump, or stay inside all day and dwell. I don't have a full to-the-minute plan for my day, but I do have little things I force myself to do to keep me up and about. The biggest thing on that list is getting dressed. I've been doing jobs around the house and post office trips all week, but I've put on outfits every day, and have actually bothered with the clothes I chose to wear. I don't know why, but it's always made me feel miles better to put on clothes, sort my hair out, and sometimes even put on a bit of makeup. I feel like I look better and generally a bit more together.
Recently I decided to take a day off. I sat on the sofa watching crappy daytime telly in my unicorn pyjama shorts and Race for Life tee. I sat with my feet up on the table, admiring my llama socks before pulling open my laptop to start writing. I was looking at my legs too. For some strange reason I thought to myself, my legs are alright, I mean, they're just legs aren't they? I kept thinking. Legs are legs. They're for moving, walking, and running. They are not ornamental, they have a use.
I started thinking more and more about how my arms, and my fingers, and my toes are all for purpose. They help me move, and lift, and carry. It was like a sudden realisation of something I had always known, and something everyone knew. Taylor Swift has insured legs because they are nice to look at, and Pixie Lott has a Facebook page dedicated to her stems, and thinking about that is hilarious. They're legs. I put make-up on my face but even that is not just for decoration, I use it. I use every part of my body.
I didn't know what to do with this unsurprising revelation. I mean, what did I think it was for?
My body is for moving, seeing, feeling, and experiencing all that I can. My body is for looking after. My body is for loving, and laughing, and eating all that I wish to. My body has a purpose to move and to keep me living; to help me enjoy life by taking me to the places I need to go, seeing the things that will make my body feel, and making full use of my senses to embrace the world. At its least, it gets me out of bed and into the day ahead. At its best, it dresses me until I feel (and look) great, pulls me outside to feel the fresh air, and to be with people who make me happy.
My body is what I make it. Although it is for a purpose, I will still adorn it with my extensive range of glittery make-up products, the comfiest pair of dungarees and an excessive number of cardigans, and I will make myself look good to feel happy. I don't dress up because I think I look bad before, but because I think I look better after. It is my opinion of myself; it is not affected by my friends, or family, or anyone.
Ultimately how my body looks is a result of how my body feels. As the wonderful Roald Dahl once wrote in The Twits:
"A person who has good thoughts cannot ever be ugly. You can have a wonky nose and a crooked mouth and a double chin and stick-out teeth, but if you have good thoughts they will shine out of your face like sunbeams and you will always look lovely."
It's true. If I feel unhappy or anxious, you will see it on my face. My mental wellbeing affects my physical wellbeing, which affects my appearance. My body is also for keeping me safe, and for keeping me well and happy.
My body is what I need it for. I am in control, and I am responsible for its wellbeing. My body is for me, and me alone. I am my body, and as such it is a reflection of how I feel, who I am, and how I choose to express that. My body is for me.