With love and gratitude from Freya & Sophie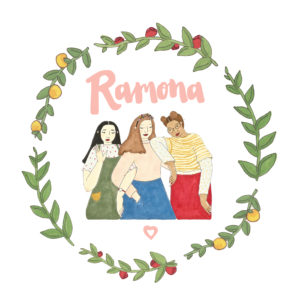 To all of our beautiful readers and friends,
What a whirlwind these last two years have been! We launched Tigress Magazine for Girls in June 2014 with the hopes of providing a safe, inspiring, and empowering space for teen girls through an online magazine–but we had no idea just how much it would grow, or what an integral part of our lives it would become. Since launching, we've grown a global community of over 15,000 readers. We've shared over 700 articles, art series', interviews, and reviews from more than 400 contributors spanning more than 40 countries. We've curated and published our first annual print volume to accompany our online magazine. Our team has grown to include a truly inspiring family of girls and women. The journey has been absolutely amazing so far, and we couldn't be more excited to see where we continue to go!
To celebrate our second birthday, commemorate our growth, and make space for our continued development, we have decided to change our name from Tigress. And so, without further ado, we would like to introduce you to RAMONA Magazine for Girls!  
As Tigress has grown, we have felt it become more than just an object or animal but instead more of a person. We want our name to reflect that; to make Tigress more personable, and for our name to truly embody the spirit of the magazine. Ramona is everyone! She is quirky, authentic, empowered, and also probably a little flawed in the most beautiful ways.  
While our name has changed, our mission and message remain steadfast. Ramona will remain the one-of-a-kind, collaborative online magazine for teen girls, by teen girls that it has been since its conception. We will continue to share stories, opinions, art, advice, and information, in the hopes of leaving every reader feeling inspired, empowered, accepted, and worthy. Ramona Magazine for Girls will continue to be a place for our readers and contributors to acknowledge and celebrate each other for all that we are: passionate, open-minded, beautiful, creative, strong, imperfect, quirky, independent, authentic, clever, unique, wholehearted, and everything in between–we're so excited that the name of our magazine will now truly reflect that sentiment.  
As we move on to our next chapter, we'd love more than ever to have your support: snag one of our limited remaining copies of Volume One, buy something from our fantastic new merchandise shop, contribute your creative works, make a donation or become a patron so we can print our second volume in a few short months, or simply help spread the word about Ramona Magazine and our new name! Please be aware that our social media sites have also all changed to reflect our new name–you can now find our Facebook, Instagram, Twitter, Pinterest, and Tumblr at @ramonaforgirls. 
We hope you'll bear with us over the next week or so as we slowly work through the kinks in the new Ramona website–you may notice a few things are missing or out of place, but we promise to be fully up and running as intended by the end of the week!
Thank you for your patience over the past week while our site has been down, and as always, thank you so much for your love and support–we're so glad to have you along for the ride, and we couldn't do any of this without you!
With love, gratitude, and excitement,