Writing by Haylee Penfold // Images from The Naked Diaries Instagram


Writing by Haylee Penfold // Images from The Naked Diaries Instagram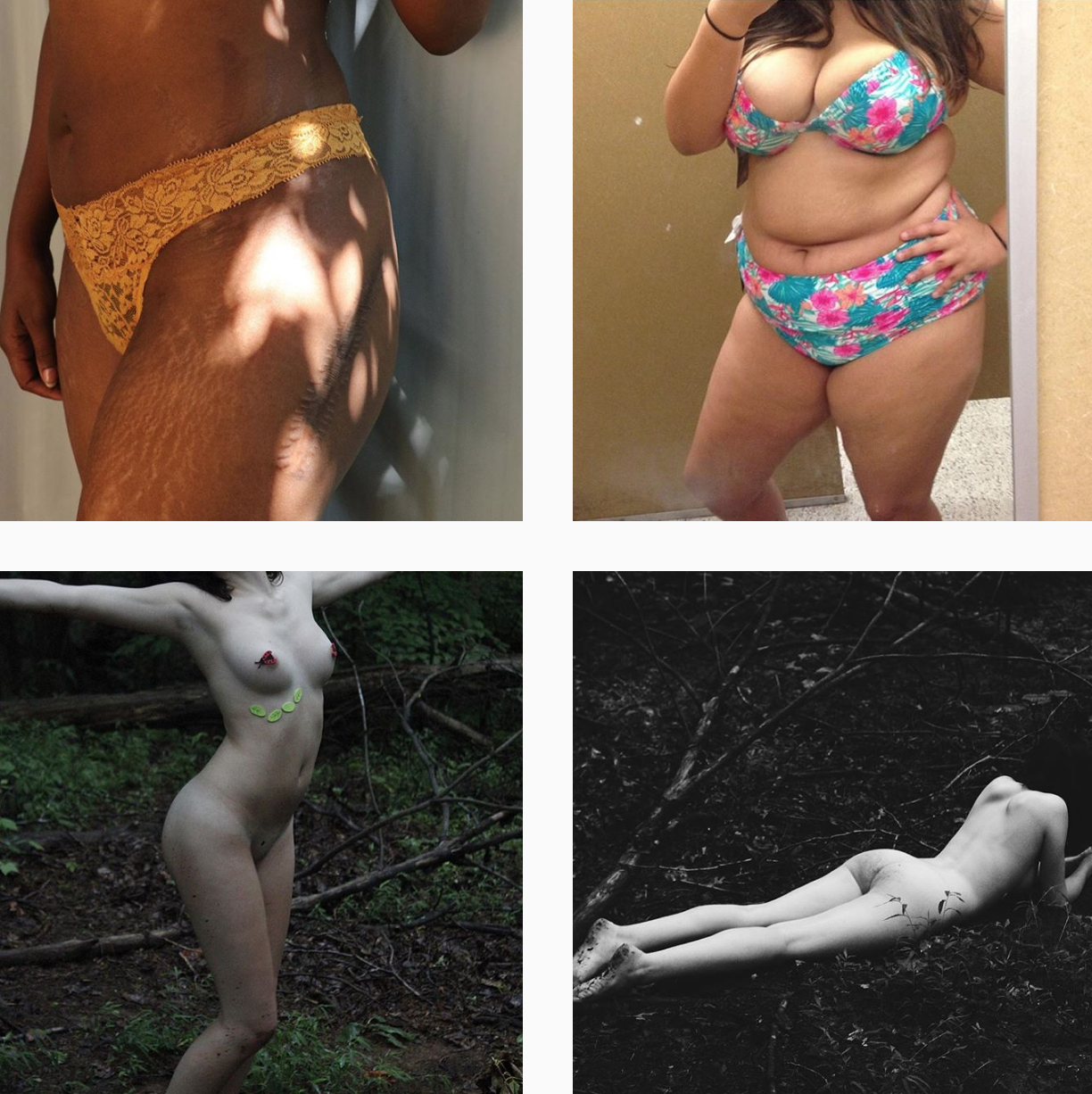 Social media is, without a doubt, a super influential platform for the teenagers living in this modern technological world. The impact it has can be both positive and negative. Exposing ourselves to what is "trending" in the world of the internet can leave an unhealthy impression; we see who is getting the most attention—the most "likes"—and sometimes, it can shape an unrealistic and unhealthy view of what beauty is.
On Instagram you scroll and "double tap"' what you like; it's an app solely based on photos we post. One Instagram account in particular has caught thousands of people's attention, exemplifying the truth of "a picture is worth a thousand words" by sharing people's real stories, and real flaws.
Taylor Giavasis created the account, "The Naked Diaries", to promote self-love and accepting your own worth. The submissions come from people that have battled weight issues, body scarring, surgeries, acne, and so much more. The Naked Diaries doesn't promote makeup that conceals "imperfections"; instead it encourages people to show off their supposed flaws and flaunt them, sending a powerful message to embrace ourselves for what we truly are.
A post I personally found the most empowering was from a girl submitting to The Naked Diaries about her recovery from a bad accident. She told her story of how she used to be beautiful and popular, until the surgeries that left her with scars covering her face and no hair left on her head. The 20-year-old explained that people slowly started to visit her less and less as time went on after the surgeries, and she developed depression from her stay in the hospital ward. Seeing her own reflection for the first time, she explains, made her simply just want to pass out. Since then, she's learnt that good looks don't last forever; it's what is on the inside that counts and she is grateful to have a life to continuing living.
The Naked Diaries promotes beauty for what it really is: being confident, passionate, and kind-hearted, and maybe not having "on fleek" eyebrows and perfect skin. Something about this account, giving people the power to expose what they are the most insecure about and sharing it for everyone in the world to see, sends a positive message to others battling to love their own flaws. Because we can't all be a Kardashians with the perfect hourglass figures—the only person we can be is ourselves, and that person is beautiful.
Follow The Naked Diaries at @thenakediaries.
Artwork featured on The Naked Diaries: