Writing and Photographs by Eleanor Pritchard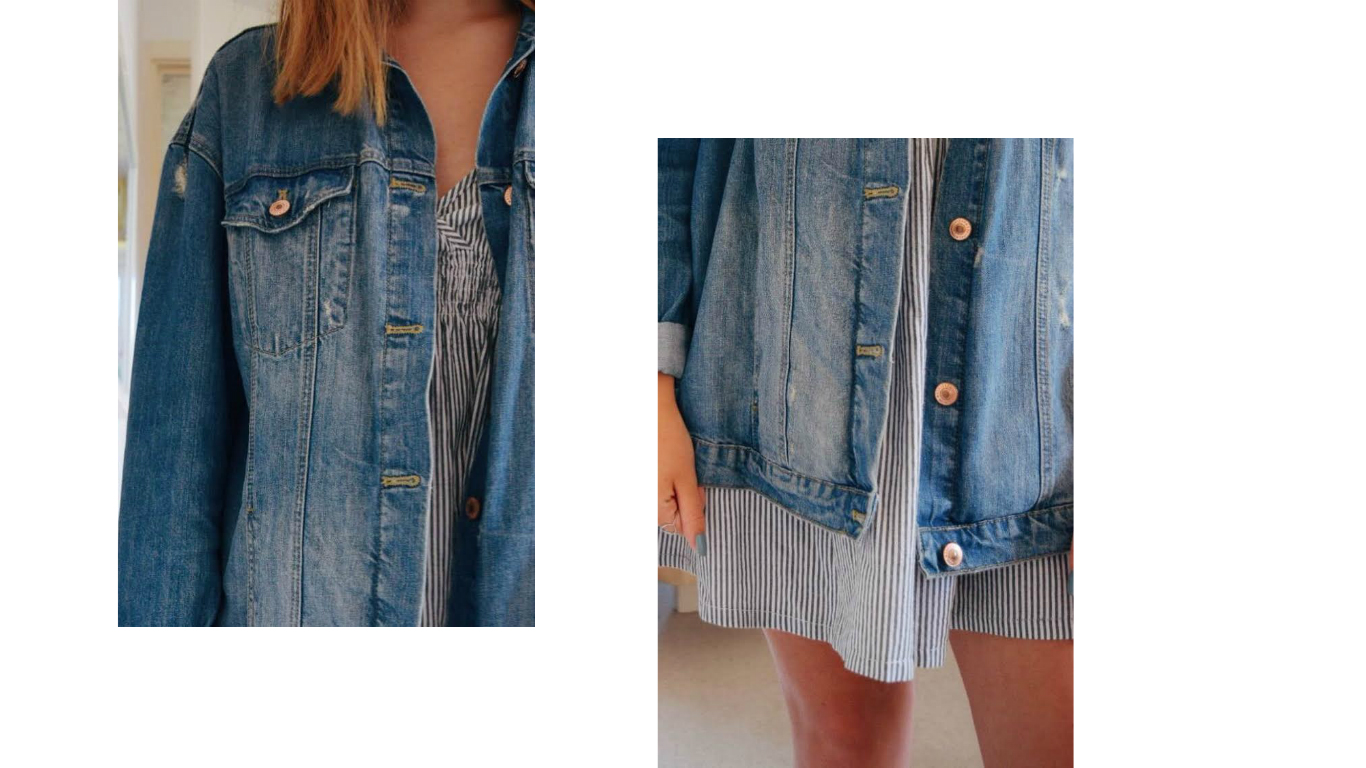 I love charity shopping, not just because you can grab a great bargain on well known brands (because, yes, I did once find a Ralph Lauren top for £3.99) but because this form of recycling is great for both your purse and the environment! Here are a few reasons why you should buy from charity shops.
I'll start with the obvious one: you can get an amazing bargain. Okay, so you may have to hunt for said amazing bargain, but prices are a world away from those of highstreet shops. I bought an adorable perfect summer sun dress for £5, and a denim jacket that makes it more autumn appropriate (since the weather didn't hold out long enough for it solo).
Buying from a charity shop encourages you to get creative. You don't have to go crazy and buy something completely different from what you'd usually go for (like a bright green jacket, unless of course you have a particular affinity for bright green jackets!) but you might see a garment you wouldn't see anywhere else and just fall in love; charity shops give you the opportunity to find a little gem you wouldn't find elsewhere and try something new.
Charity shops are a more sustainable way of buying clothes. Instead of ending up in a landfill, clothes end up in your humble home (ain't you lucky?). Whilst the latest trend from Topshop is great to have, the garment will soon become obsolete and so many products that are thrown out immediately go to landfill. A charity shop piece, on the other hand, can be labelled as "vintage" for as long as you want, so it might stick around in your wardrobe even longer.
Giving to charity is a great feeling. Not only are you helping the environment by partaking in a more sustainable practice, but shopping at charity shops also helps the actual charity, such as cancer research and Oxfam. It's a great feeling knowing that as you buy yourself something you need (or just treat yourself!), you're helping raise money for a good cause.
For those of you feeling skeptical after a less-than-successful first trip, try again! Charity shops are full of both bizarre and mundane pieces but they're also full of treasures; you just have to hunt, and know that stock turns over very quickly. It's also a form of cheap entertainment; I could spend hours browsing various charity shops and when I do buy something, chances are it won't cost over £10.
[share]