Interview of Ecca Vandal by Andy Hazel

Interview of Ecca Vandal by Andy Hazel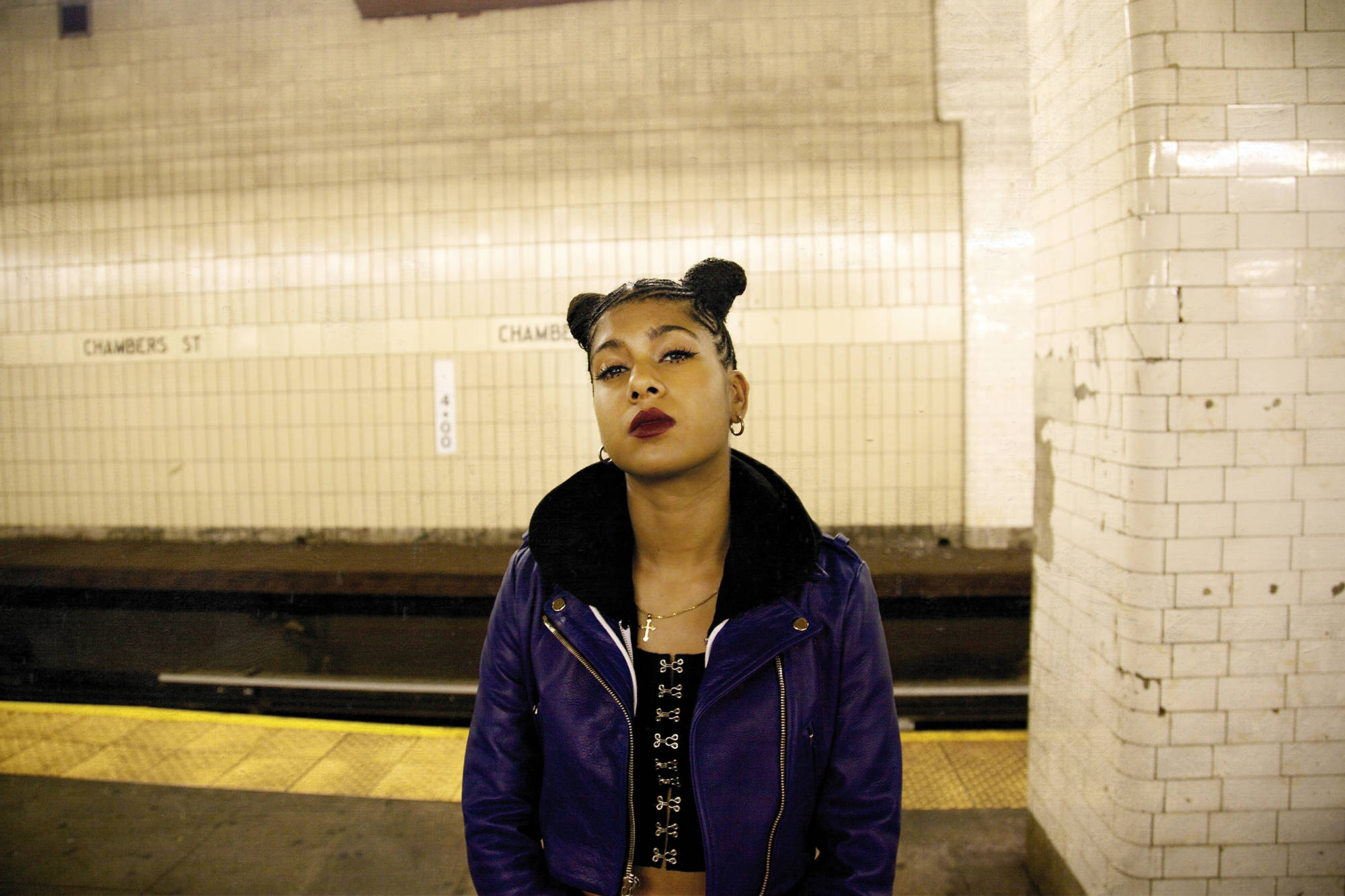 Born in South Africa to Sri Lankan parents, up and coming Melbourne hip-hop artist Ecca Vandal is a perfect example of someone once sidelined by an industry still run by older white men.
"It's almost been celebrated that I've come from other cultures," says Ecca Vandal over a pastrami and rye at a Carlton café. "But I've seen other artists have it almost squashed out of them. Australian music culture can sometimes push the coloured people into a corner. That [ARIA] World Music Award has all these different crazy genres in one category: Aboriginal gospel, Egyptian folk, French jazz…It's like, how do you explain that? It's insane. The views of some people inside the industry might be progressing really slowly, but the industry itself is changing rapidly. It's a very exciting time in music."
Ecca Vandal's combination of rap, punk, hip-hop and jazz is no easy act to pigeonhole. She is driven to control all aspects of the writing, composing, production and image. As a result, Ecca is far more representative of the reality of an Australian musician as an overworked small-business operator, rather than the traditional 'form a band-make a demo-sign with a label-go on the road' conveyor belt.
"I'd known other artists who'd shopped their material around to try and get labels interested," she explains, "but I wanted to do it the other way around. I wanted to know that the people who were drawn to it really loved it, that the music brought them."
Ecca's first single White Flag, co-written, produced and played with Melbourne producer Kid Not was posted on Triple J's Unearthed page and brought her to the attention of her manager and a PR agency who raised her profile. With that though, came a bigger workload.
"It's a 24/7 job," she sighs. "It's tough and it can be overwhelming at times. I need to be hands-on and present with every aspect, and if that means I have to sacrifice other things then that's cool. I love what I do and I need to put everything into it."
Ecca was raised in Melbourne's music-centric Sri Lankan community and graduated from the Victorian College of the Arts' jazz program. Despite this formal background, listeners have spotted the influence of open-minded yet uncompromising artists Erykah Badu and Rage Against the Machine's Zach de la Rocha, both artists she respects.
Any respect she earns, Ecca explains, comes from not playing it safe. Her pastrami and rye sandwich gets a healthy addition of chilli, as does most food she eats, and it's the same when it comes to making music: blandness is the enemy.
"On all radio and on all platforms there is a lot of safe music being made," says Ecca.
"A lot of trends get set from safe decisions and then we hear this whole 'sound'.
There is an element of risk you need to take to let yourself go in a different direction and stand out from the crowd, go against the grain."
One of her most recent songs is 'Divided', a song that examines racism in Australia. Another, 'Running at People Exiting', tackles sexual harassment. What makes it interesting is Ecca sings from the point of view of the predator.
"I decided to flip it because some people think it's OK out there in the world, and that's crazy. I was reading about the amount of gang rape that happens in India, and these statements like 'well, she shouldn't have been out at night wearing that short skirt', and I'm thinking 'how can your horrific actions be her fault?' These stories and these responses kept coming up too many times and I just thought 'I have to write about it'".
Ecca's music is powered by a magnetic assertiveness and confidence that seems rare in Australian music. When a singer-songwriter picks up a guitar or sits at a piano, it's hard to shed the baggage of decades of people who've done the same.
Listening to Ecca Vandal, there is a sense of freedom. That she chooses to focus on difficult subjects further invests this freedom with a sense of urgency.
"I guess there is anger, a bit of aggression and that is a real side of my personality," she says. "But it's necessary to have an aggressive tone because what I'm saying it quite heavy and I sing about heavy topics. But there are moments of light and shade, there are moments where it's almost comical twist on it at times so hopefully it balances out and it's not always too angry."
Historically, the male-dominated music industry hasn't adapted well to angry women.
All female bands like The Runaways, Bikinikill and artists such as Courtney Love and Lydia Lunch were ignored, ridiculed and viewed as ironic performance artists rather than genuinely talented and ground-breaking musicians. Few women have been able to express themselves without being regularly challenged. It's a sign of the times then that Ecca Vandal says she hasn't experienced any oppressive behaviour and regular connects with fans online and at shows.
"I do feel a certain sense of freedom," she says. "I don't have to put barriers on the music that I write, I don't have to perform or dress in a certain way, I can be truly who
I am and so far it's been accepted. And that's been really encouraging to keep pushing forward and keep creating and keep being truly original. Let's try and strive for that rather than get back in the box of those grey-haired music execs that are sitting in the boardrooms of the music industry. Let's pay respect to the past, but let's be progressive and let's create some new stuff."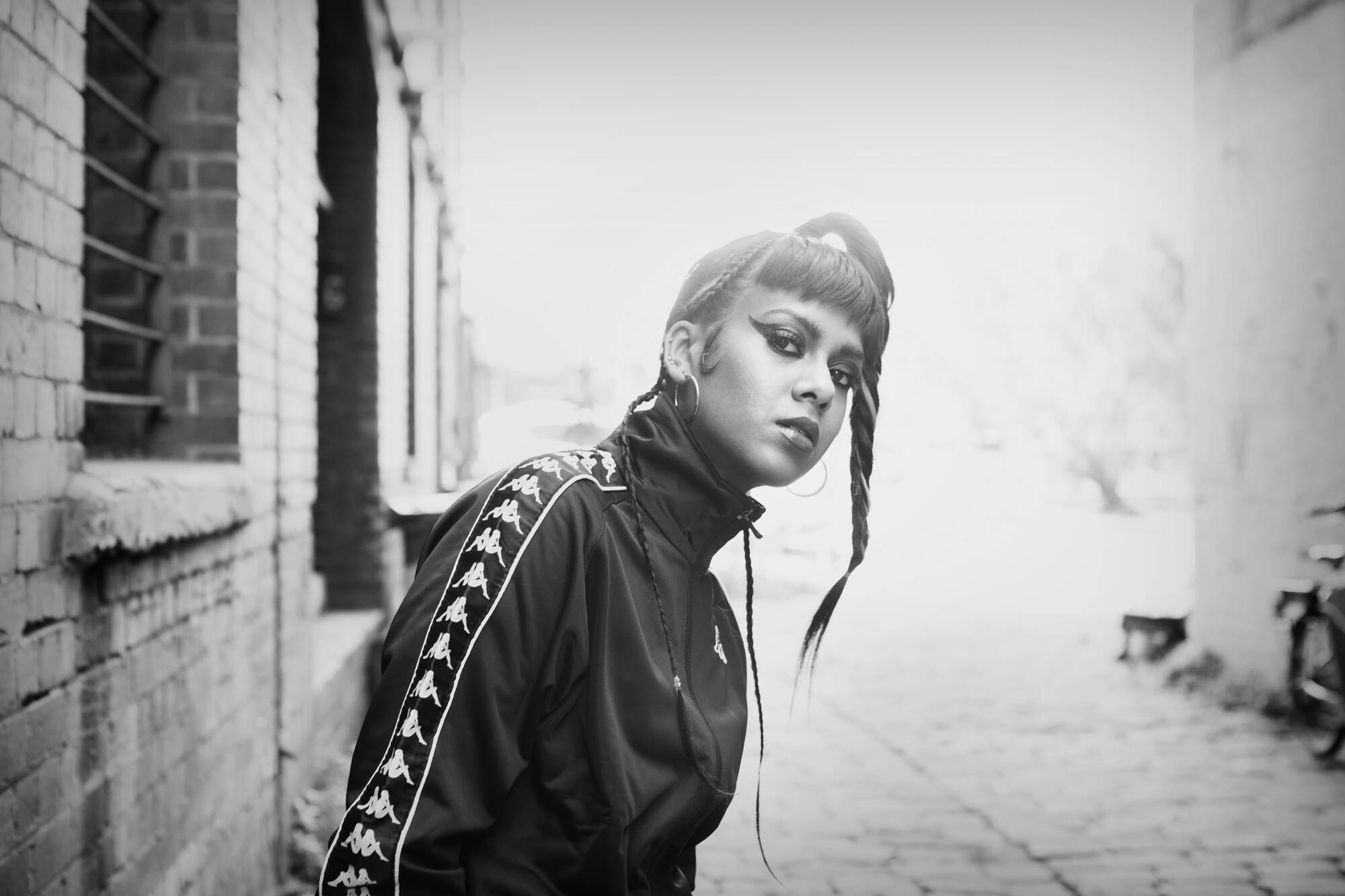 Photographs by Kidknot