Interview of Kyla Bartholomeusz by Freya Bennett // Illustration by Joy Gomez Kolber // Kyla Bartholomeusz is a dancer, singer and actress who has been touring Australia in shows such as Dirty Dancing and We Will Rock You.

Interview of Kyla Bartholomeusz by Freya Bennett // Illustration by Joy Gomez Kolber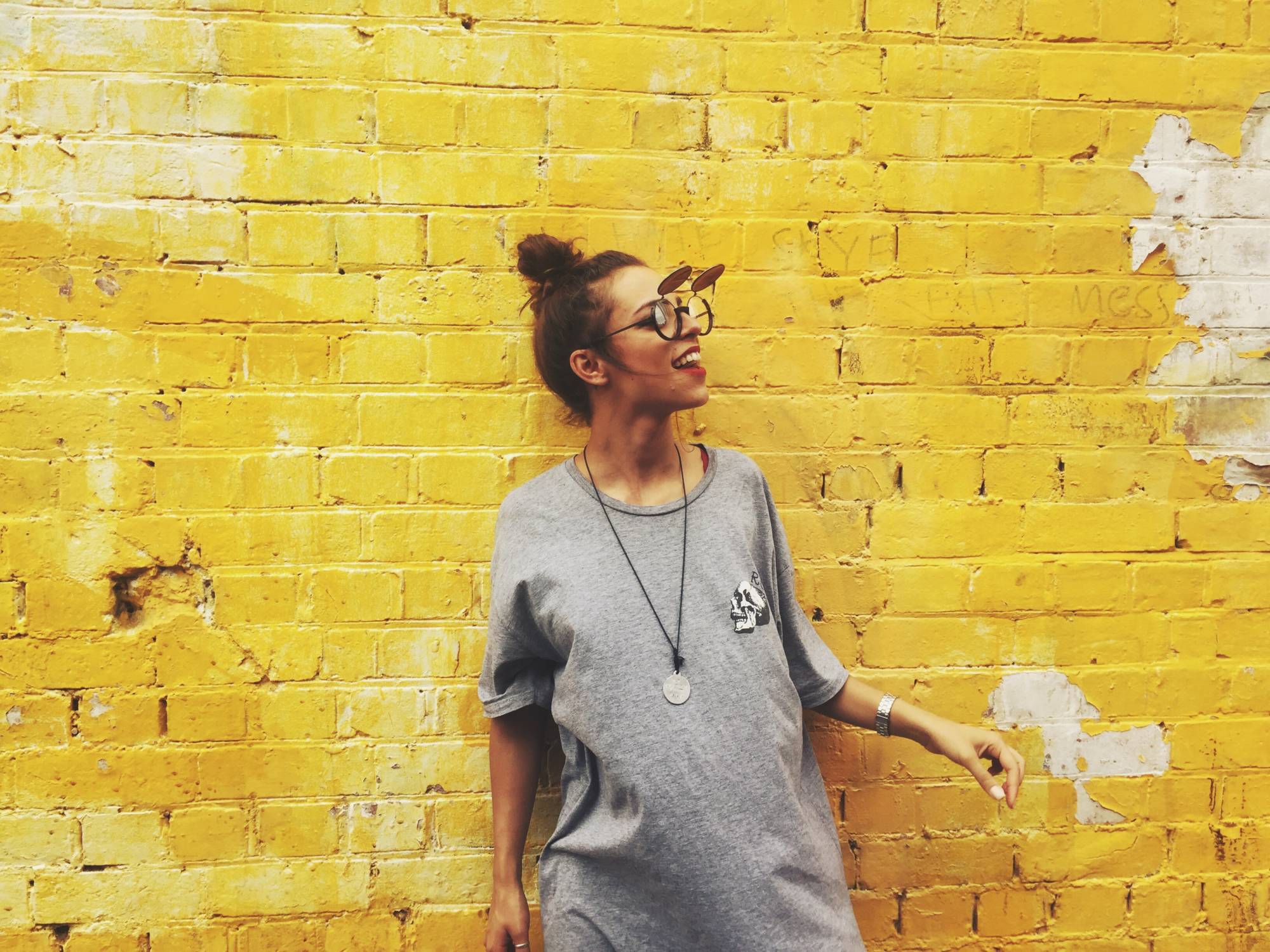 I meet Kyla at the-oh-so-Melbourne Higher Ground café across the road from Southern Cross Station. The café is in an old warehouse with soaring ceilings and has a very New York feel to it. Admiring the lush plants climbing the walls, I find one of the only free tables near the kitchen, hoping that the bustling waiters and busy kitchen won't be too intrusively loud on my second Babes who Brunch interview.
Kyla Bartholomeusz is a dancer, singer and actress who has been touring Australia in shows such as Dirty Dancing and We Will Rock You. I was recommended to interview her by a good friend and I have to admit, I'm pretty excited to hear what life is like as a dancer travelling all around Australia.
When Kyla arrives, I recognise her from the little (or maybe not so little) Instagram stalking I did in preparation for this interview.
It may sound cliché, but Kyla has one of those faces that lights up a room. She has a huge smile that is warm and friendly from the get-go. I immediately feel like this is going to be a fun interview.
We start chatting and find that we have a surprising amount in common. We are both born in May; we both used to want to be children's book illustrators and we both have a love of crystals, tarot and astrology. But one of the most interesting similarities is that we both studied saxophone, with Kyla completing her 8th grade AMEB exam before getting accepted into dance school and changing her career path entirely.
We talk about how the pressure of the intense music exams ended up killing some of the music passion for her and ended up sending her in another direction. I want to know more about her enthusiasm for dance and how she changed her career path so impulsively.
Kyla talks about growing up playing saxophone so seriously and how dancing was more of a hobby she enjoyed outside of school. "My absolute dream forever–it's massive but I don't care–has been to dance for Justin Timberlake."
After seeing Justin's Sex Love Sounds at age 13 she credits the show with 'changing her life'. "I'd never been to a concert before, my cousin took me and I just cried the whole time."
What surprises me the most is that Kyla was just dancing on the side for fun, she definitely had a great love of dancing but it wasn't something she thought of as a future career. Because she was playing a musical instrument so seriously from a young age she believed that was the path she was meant to take.
When she auditioned for Ministry of Dance in 2010, she had never done a ballet class in her life; a true testament to what you can achieve, if you put your mind to it.
"I did highland dancing from a young age so I had learnt coordination, but then I picked up the saxophone and I didn't really dance anymore."
Kyla talks about her dance education at Ministry of Dance and how the teachers are all working professionals, so from the start of her course she was already in classrooms with industry professionals who knew how to guide their students to get work. She was networking and making friendships from day one where every class was an audition.
I want to know a little bit more about what it's like to actually dance in musicals and how dancing for the same show every day for a year feels on your body. "No one tells you when you're studying what it will be like. It was my dream when I was little to be in musicals in some way or another. We used to go and watch musicals when I was a kid. It would be a big trip or a birthday present. We'd go from Geelong up to Melbourne, have dinner, see a show and I would just love it. After awhile it does become a job, I still feel so grateful every day when I go to work because so many people want to be in my position and when I'm on stage, it's the best feeling ever. But on the days when you're tired or you're upset or your body isn't doing what you tell it to do, you still have to put on a full face of make up and go on stage and smile. Those days are really hard but the audience is paying good money to see you do a 100% show every time. That's your job."
Kyla tells me a bit about how she has always felt nervous in auditions but not really as much for performing and how she handles auditions now.
"For me, the nerves will always be there, but it's whether you can control them or not."
We talk about experience and repetition and how scary things do get easier in time and how channeling your nerves can be an important part of performing well. I ask Kyla for any tips on conquering the audition nerves.
"The more auditions you do, the easier it will get. The more prepared you are, the easier it is."
We then start talking about the small joys in life, such as furniture shopping. After finishing a year long contract with Dirty Dancing, Kyla and actor boyfriend Ryan decide to move into a beach side apartment in Sydney, to have a place to settle and base themselves. One of the tricky things with Kyla and Ryan both being performers, is a lot of travel; meaning they have had to spend a lot of their relationship doing long distance and no home of their own to go to. You can imagine the joy of settling, even if just for a small period of time.
"It feels so nice to share something so beautiful, like, this is our kettle and our couch and we picked it together, I've never had that before."
Not only did Kyla and Ryan find a place to call home, but they now have a beautiful puppy to take up all their spare time. I asked Kyla to tell me a bit about Yindi, their blue staffy.
"She is a giant hippo, but she is our baby. Now our life kind of revolves around her, I've turned into one of those crazy dog ladies."
Not one to stay in one place for long though, Kyla is planning a trip to the states this year.
"I'm really excited to go to L.A to see what it's all about, Ryan's been many times before but this is my first time. I'm excited to go on this journey for our careers and have the support of each other."
When I ask what will happen to Yindi when they go to LA, Kyla exclaims, "Oh! She's coming with us! She's our baby, we aren't leaving her behind!'
We discuss our mutual love for coffee and the mutual anxiety that follows the drinking of the coffee. This leads us into a discussion of mental health and how amazingly helpful seeing a therapist is, Kyla was encouraged to see a therapist and now agrees therapists are amazing and everyone should have one if they can.
"We should treat therapy like getting a massage. As a dancer, I have to see a physio once a week or my body doesn't do what I tell it to. Therapy is like a massage for the mind." She chuckles.
And with that piece of wisdom, we end with some fun questions:
What do you wish you could tell your 13-year-old self?
Don't worry about the mean girls! So what if you still like your barbie dolls, play the saxophone, go to band camp, highland dance and have braces?!
What are three things you would take to a desert island?
My boyfriend, my dog and some apple cider.
If you could change one thing about the world, what would it be?
Homophobia!! Gay marriage should be legal in every single country in the world. I can't wait till my children can live in a world where they can love whoever they want, openly and freely.
If you had a superpower, what would it be?
I would love to have the ability to teleport. Long distance sucks and I would also love to go to NYC or the Bahamas on weekends.
What advice do you have for girls wanting to get into dance?
If you really love it, and you don't have a back up plan, then give it everything you've got. It's a really rewarding career but also a really hard one. If you don't love it then it will be too hard.
If you want to do professional music theatre and you are a dancer first then sing everyday and have a singing lesson once a week. It's possible!!
If you could have dinner with anybody dead or alive, who would it be?
Do I have to just choose one person!?? If it were just one it would be Lin-Manual Miranda. He is a musical genius and he created my two favourite musicals. I would like to be his best friend, so dinner would really help that dream come true.
Who is your heroine?
My sister, Melia Bartholomeusz. She was diagnosed with Acute Lymphoblastic Leukaemia in January 2010. This October will be her 4 year anniversary of finishing chemo. She is the strongest woman I know and we are so lucky to still have her in our lives.