Interview of Clairy Browne by Molly McKew // Clairy has just returned to Australia after touring the U.S and recording in Los Angeles, her "favorite city in the world". I catch the singer the day after a performance at St Kilda festival, a free all ages outdoor festival and one of the first shows in her national tour to promote her new album, Pool.
Interview of Clairy Browne by Molly McKew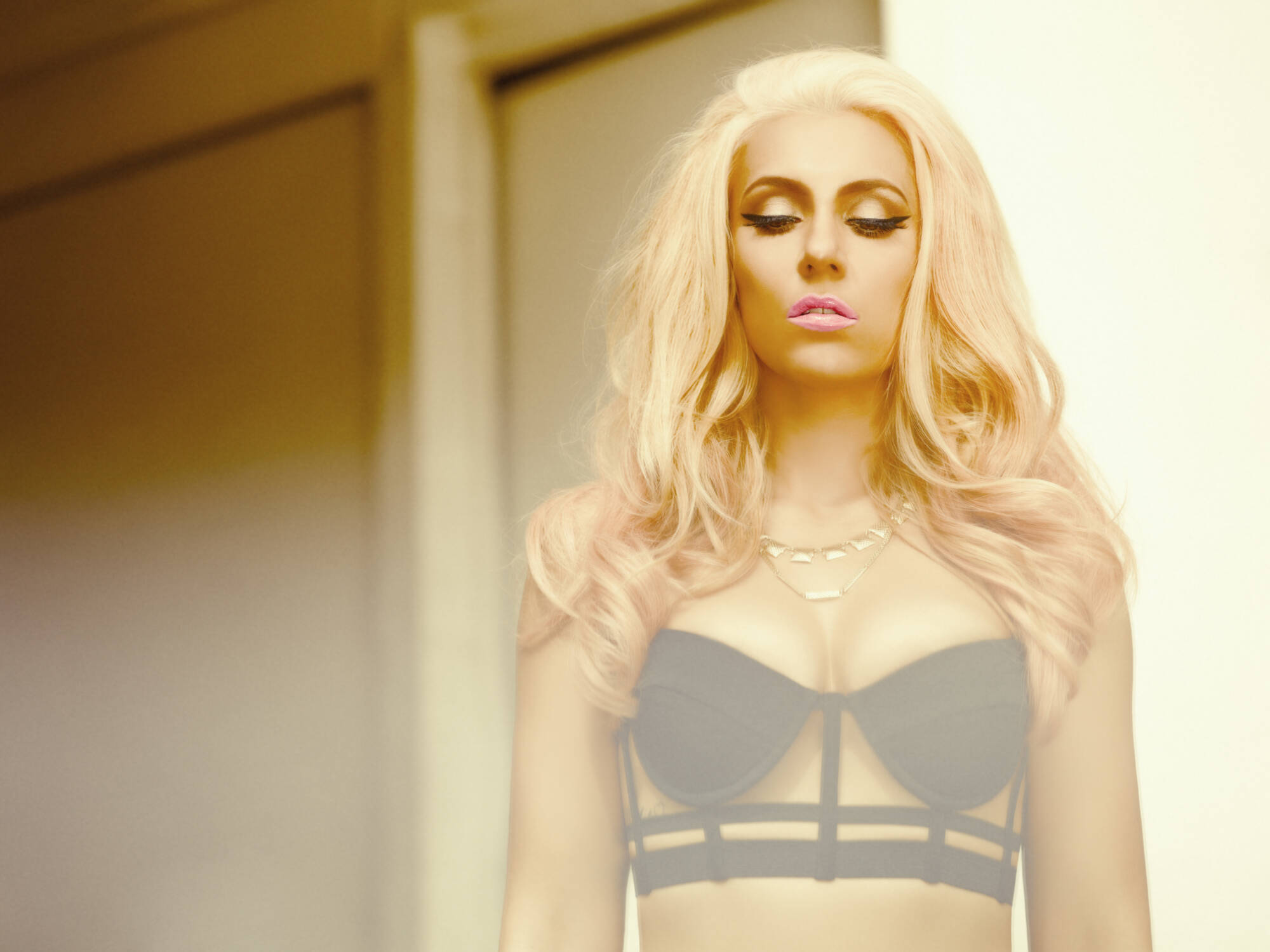 I meet Clairy Browne at a raw food cafe in the Melbourne's Northcote, whose menu sounds slightly extra terrestrial – the $26 'ultimate' smoothie includes ashwagandha, astragalus, MSM, and camu camu. We are there because Clairy is trying a raw vegan lifestyle, an ambitious new year's resolution. Carrots and hummus have all too often become a dinner short cut and she is looking for raw food ideas. The cafe is caffeine free (I wonder, can it even be called a cafe?), so I order a cinnamon heavy chai latte hoping it will wake me up, and a raw food wrap. Clairy orders the mixed salad and a green tea, and away we go.
Clairy has just returned to Australia after touring the U.S and recording in Los Angeles, her "favorite city in the world". I catch the singer the day after a performance at St Kilda festival, a free all ages outdoor festival and one of the first shows in her national tour to promote her new album, Pool. "I just looked into the crowd and thought "yesss you're my people". Young people should be attending gigs and listening to positive, empowering music, says Clairy emphatically.
"It's been really fun," she says of her first tour in two years, "a kind of a long time coming for me". The singer has recently emerged from a "cocoon space" of writing and recording, so it has been "really exposing … it's all brand new material". Two years ago, Clairy disbanded her previous project, Clairy Browne and the Bangin' Rackettes, which formed in 2009, to take the plunge and go solo. Her former band achieved global success, a big endorsement being their track "Love Letter", featuring in an advert for international beer brand Heineken.
Becoming a solo artist was a big decision, and releasing the material was intimidating. "It's all on me… " It's like saying "here's me, do you like it?" Pool is full of pop hooks, energy, and powerful vibes, reminiscent of pop favorites such as MJ, Rhianna and Madonna. Her image and vibe represent a significant break from her Bangin Rackette's past, such that the Age asked last year "Is this Australia's Beyonce?". She says of her new sound, "my influences haven't changed, I've always listening to hard core hip hop and lots of pop music and some old school 70s". Why the change? "I started to get stuck. Like when you're just carrying on in life, and it's like this is what I do and it becomes groundhog day, and you're not connecting with your art anymore." She felt she had put herself in a bit of a "niche box" and was attracted to what was happening on the U.S music scene.
She decided to look beyond Australia to create something different and started looking for producers that shared her love for empowering pop, a genre Australia has not entirely embraced.
"This is something I talk about a lot, why the disdain for pop music, particularly in this country. A lot of it has to do with at a root level, tall poppy syndrome, or anything being commercial or high achieving not being popular… I think we are actually poisoned by that in our country and it's to our own detriment creatively".
"For years there has been this stigma around this kind of music" she says. "People ask questions like 'what's your most embarrassing or forbidden music pleasure' and actually I don't have any embarrassing pleasures. I am just drawn to the sound of it, it gets me vibin, it's just good music".
There is an element of misogyny here too, we decide while tucking into our very late to arrive food. "Pop music is often seen as a soft and feminine, or unskilled genre", I say, aggressively cutting my wrap in half. Clairy agrees. "There is an element of negging women and keeping them down. I am trying to work against that and it's a really hard current to work against, its like wading through treacle trying to get recognition for what you're doing as a commercial artist in this country."
Hence the move to America. "It seemed like the right place to make the record. Who's going to make that record in Australia that is going to be down with that aesthetic, and not try and twist it into something cooler?" Clairy was drawn to the positivity of the American music scene and quickly fell in love with LA. A lot of the vibe of the record was based on the aesthetic of Los Angeles as well as Clairy's personal life. "LA was setting the town and I wanted to write a record that feels like this city". Pool was also motivated by Clairy's own feminism. The record has undertones, she says, of "sex positivism, body positivism, of being a young female being empowered, playing with the fun of sexuality."
This brings us to a question that is often asked of young female artists, one that is important but irritating in its continual relevance – has the singer has experienced misogyny in the music industry? Clairy laughs. "Yes. It is hard to be a woman in the industry, and hey, in the world, and not experience that on a day to day level." There are the more obvious instances of sexism, says Clairy, but also there is a lot of internalised misogyny that comes from people she knows. "I think a major thing is we don't want dudes to speak for us. I don't need a guy to herald my rights. I don't need a saviour type thing … there have been heaps of encounters with misogyny of people that I would have considered friends."
The image shake up has prompted remarks about her 'sexualised' image: "I have had comments like 'oh here's another Britney Spears clone'". Often interviewers have assumed the singer has been coaxed into sexing up her image to sell records. "Actually" she gestures, "I make these choices myself, and that's a huge part of my message".
We decide to leave the present and delve into Clairy's musical journey; how she came to be the Clairy Browne she is today. "I was always singing, music was in my family and my dad was a musician. We would always be singing four part harmonies at home … so I was always really encouraged as a kid." She used to enjoy coming up with melodic ideas and riffs that she explored with her brother, and then as a teenager started writing "macabre and morose" poetry.
"My first songs were very 'wordy'" says Clairy, but soon she realised that a lot of her favorite tunes are fairly simple lyrically. "I really struggled with song writing early on because I was too wordy, I had too many words – I could write essays and prose but how do I distill this into a song? That's something I have been working on in the past few years, I have been really trying to refine that skill"
She was lucky as a child, she says to have had  "super cool parents who always let me do what I want, they allowed me to dress and express myself how I want, to be flamboyant and I never had to repress myself around them".
They never questioned her conviction that she was going to be a singer. Clairy recounts being a grade seven student arguing in a parent teacher interview against the far too sensible "plan B" – "I had heaps of sass, I was 11 and I wasn't going to let anything stand in my way."
When she left school she got involved in her first band, Jacket, a kind of Aussie hip hop conglomerate with some new soul and jazz vibes where Clairy "was the Fergie to the black eyed peas." The rest, as they say, is history, and it seems the brand new 2017 Clairy Browne knows what she wants – and has a banging pop record to match.
We are almost finished eating our very dense but delicious wraps, and it's time for our final, 'fun' questions.
What advice would you give your 15 year old self?
I would say, get some vocal lessons now. I think it's super important to do when you're young. I didn't train until I was 19 or 20. Also, you're ok. A lot of self deprecating for me at that age and it something that a lot of young girls face, it's important to break that down now and figure out what we are doing to ourselves. For now, the most important thing is being committed to mental health, and inspiring people do think that they're ok and enough. I used to have this thing where I knew where all the mirrors and reflective surfaces were in my school so I could avoid them. I really couldn't look at myself. I have worked really hard to be empowered by self love. It's a really important lesson. I am in control of that, I never want anyone, like my future kids to feel that way.
What should young women be listening to today?
Last night I was listening to music I listened to as a teenager. Empowering shit, storytelling music! Joni Mitchell was a big one for me as a teenager, as she had this beautiful poetry and way of phrasing … she just dropped a character in and suddenly you're in the story as well, she didn't need to give it any context. I would also say Missy Elliott, Rihanna, obviously Beyonce. Kira Puru; my good friend is fucking awesome.  My friend Mojo Juju is also rad and super clever with her writing.
Album you're listening to?
I can't get enough of Frank Ocean's BLONDE, Kanye's- The Life of Pablo, Solange A Seat at The table,  that Anderson Paak album from last year and have been listening to local artist Anfa Rose.
What are you watching?
Chewing Gum – a great British Sitcom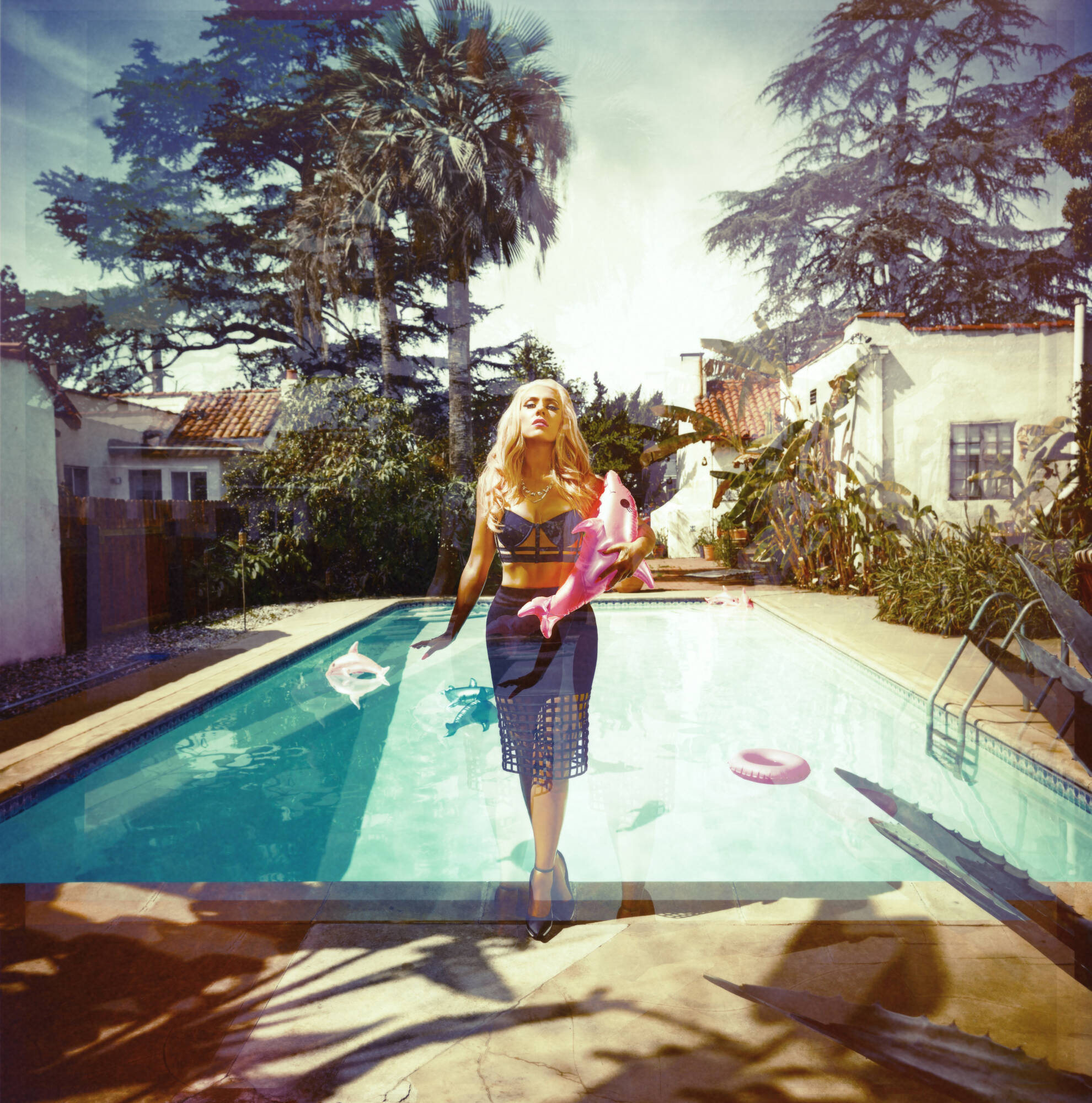 Keep up to date with all the latest from Clairy Browne on: Facebook, Instagram, and her official site, and listen to Pool here.
Images by John Tsiavis