Writing by Haylee Penfold // Illustration by Arielle Jennings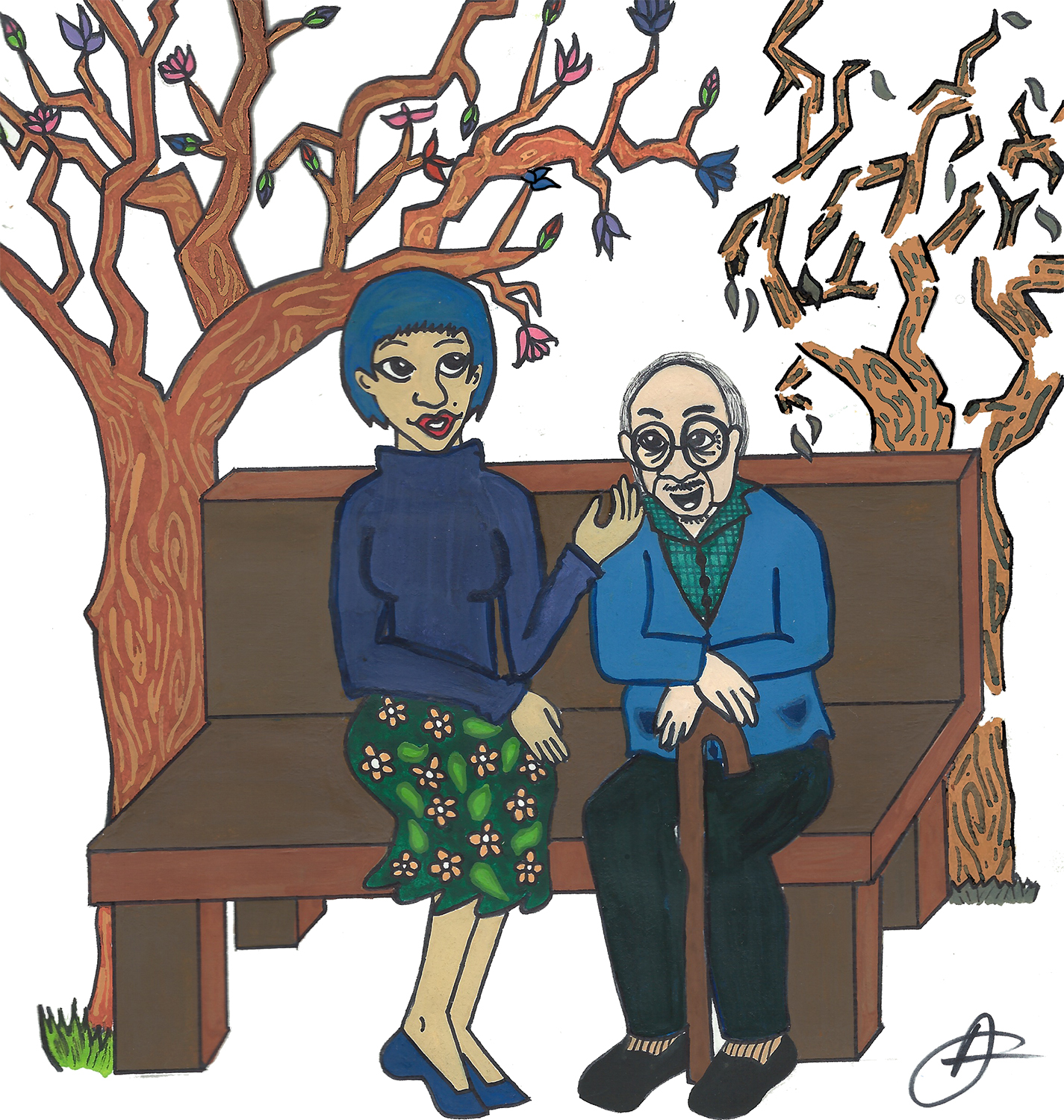 When we reflect on the lives we've lived so far, we reminisce on the memories we've made—the good: meeting people and forming precious relationships, and the bad: when life gave us learning opportunities in sometimes harsh forms but we grew from them.
Memories: they make us who we are. So what if they were robbed from us? If a sickness took the most valuable element of our personality? That's what happens when a person has Dementia.
My pop was a dementia sufferer so I've seen its effects first-hand: how it alters not only the person diagnosed, but also their loved ones. I lived with him so was witness to every stage of this brutal illness, from his diagnosis to his passing. It all seemed to happen so rapidly, as if a cyclone had hit and we could only sit back and watch it unfold—we were helpless.
Before dementia my grandfather was charismatic. He'd always have a joke up his sleeve, alongside his cigarettes. Every greeting he gave would be followed up with a punch line, and if you spoke a word during his favourite daily episode of M*A*S*H, he'd give you a piece of his mind. And every morning when he and nan sat and ate breakfast together, you could see in the way he looked her that she was what he cherished the most.
When dementia struck, things became bland. The character in my grandfather's eyes seemed to have been drained and he barely told jokes anymore—if he did, he'd never finish them. We'd put M*A*S*H on for him at the usual time and he'd ask, "What's this we're watching?", as he read the paper for what seemed like the tenth time that day. I remember catching him staring at a picture of his six children, his expression filled with confusion as if he didn't recognise them at all.
My pop was put in a home when it turned really bad. I'd visit time and time again, but there was only so many times I could handle hearing, "And who might you be?", from the man that had called me "little one" from the age of nine, who had cut my toenails for me as a kid, and who had a special place on the lounge across from me. Telling my own pop that he was indeed my pop became hard after a while, because I missed having him around every morning eating his cereal while I got ready for school. It was like seeing my pops, but he wasn't really there at all—he was no longer the same person.
What never changed throughout the course of the dementia storm was the way my nan looked at him. Although occasionally there may have been hints of anger and hurt, she still saw in him the boy she fell in love with as a teenager. She'd still kiss his forehead and tell him she loved him, even if he didn't return it, because I think she knew that my pop was still inside his body somewhere.
My pop taught me a lot of things: along with a few silly jokes, he instilled in me an understanding of the value of things. As a result of his dementia I've learned to cherish the modest moments in life, such as the times I'm seated at the table eating cereal with my loved ones. But I'll also cherish the substantial things, like family, because I was given the lesson of loss and grief at a young age with the passing of my pop, the memory of whom will forever be with me.
[share]