Writing by Melissa Barendsen

Writing by Melissa Barendsen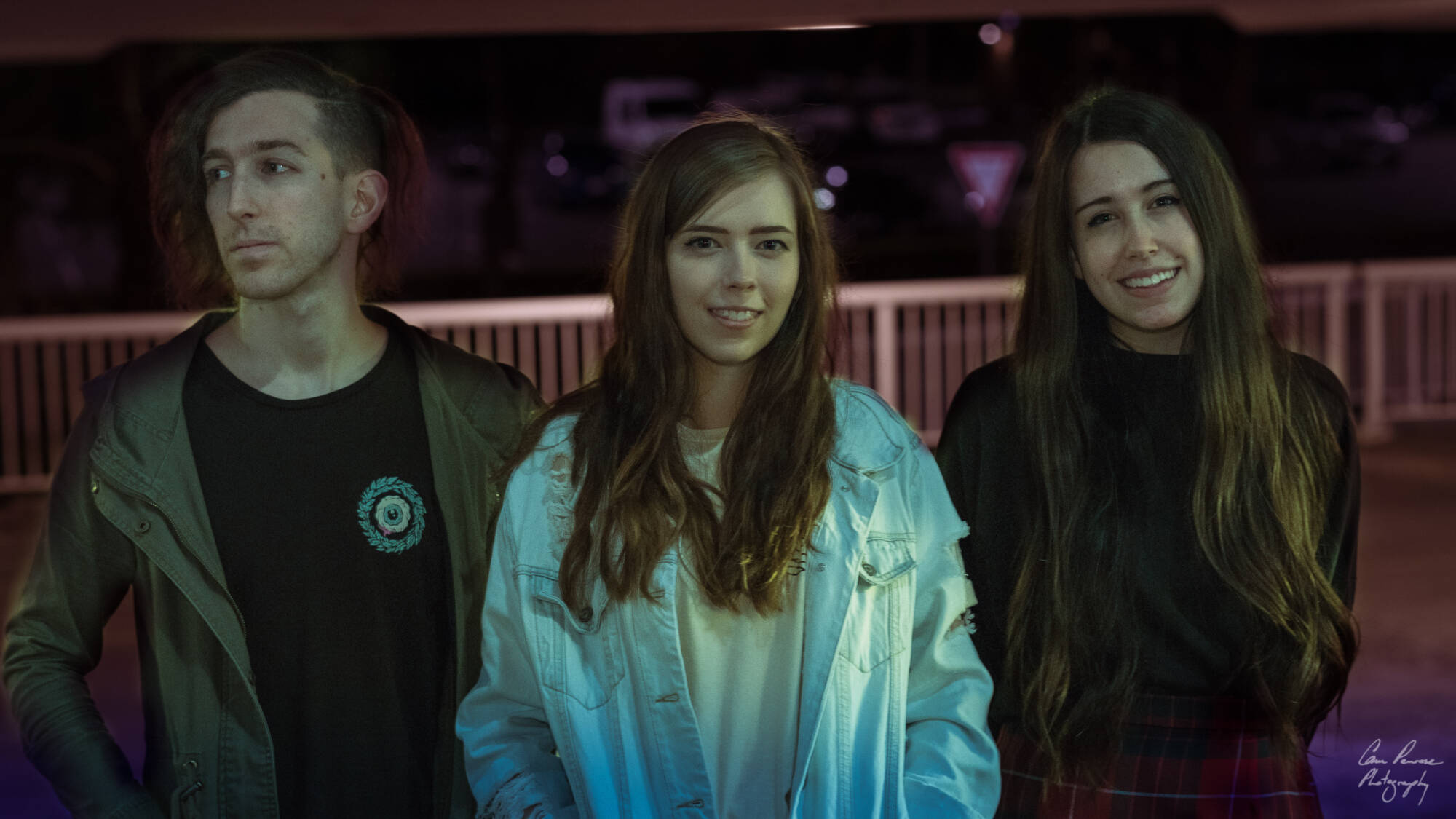 Cassie Sutton and Liv Fraser laugh together behind a parked car as a council worker "owns" the two grown men who invaded their busking space, without a license. At 15, the girls show more resourcefulness than most, opting to reason with the men… until they threaten to smash their guitars. Instead of quietly retreating, Cassie and Liv enlist the assistance of the local council and "justice is served." Six years later, this same grit and determination has seen their band, Terra release their long awaited debut EP, 'Wasted Days'.
Since their humble busking days, Terra have recruited an additional member; Jamie Ruggeri- friend, drummer and badass (as lauded by Triple J Unearthed). The trio collectively create their musical masterpieces, "A lot of the time I'll come up with a small melody idea or a hook line or something and then I'll bring it to everyone else, and it's kind of formed around that. Our drummer is really good at coming up with guitar parts so we sit down together and he writes chords and comes up with lead parts and everyone kind of does their own part." Cassie explains.
The five track pop/punk EP was three years in the making and the perfect representation of the band's growth; personal and sometimes sentimental. The band wanted to focus on perfecting their first batch of originals and sharing them with fans, Cassie: "It's a collection of songs that were just kind of the beginning of us, the beginning of the band. There's something about a band's first release; no matter what, everyone will always go back and listen to that first release and they'll be like, 'Oh, that was the best one!'
Even though it did take us a long time, we've grown with our writing… So, we wanted to put it out there" She adds. "'Save Me' is my favourite track because it's just the most personal to me."
Liv's picks are 'Breaking' because it was their first original song, 'Talk is Cheap', the EP's first single,
"It represents us the most as a band because it's the most recent song we've written. You can hear the development in our sound" she explains. Cassie and Liv have been friends a long time. They talk to me about their high school days, how Liv would always try to introduce Cassie to new bands and how they rarely ever lived up to Cassie's impossibly high Hannah Montana standards. Liv's persistence eventually prevailed in Californian rockers, Black Veil Brides, and they never looked back. When Cassie discovered a desire to play guitar, Terra was formed, "We both started jamming, I bought an electric guitar and Liv peer-pressured me into singing" she recounts.
The Melbourne natives have gone on to perform shows in various cities around Australia and accumulated some pretty hilarious memories along the way; like the time they almost completely missed a gig in Sydney amidst lost guitars, death defying taxi drivers and questionable room bookings,
"When we got to Sydney we found out that the hotel we booked was a brothel, also one of our guitars didn't arrive with our flight's baggage, and we almost died in the taxi from the airport! We were in the middle lane and needed to turn, so the driver drives up to the front of the middle lane and cuts in front of the turning lane, on a red light… We were like, 'this is it, we're gonna die.' Then at the venue, right before getting up on stage, we taped up our guitars and realised we had nothing to cut the tape with! We were like, 'Oh God!' trying to cut it with plastic knives" they laugh.
Over the summer, Terra gave us a taste of the new EP when they released the official video (and must-watch behinds the scenes video) of their single, 'Talk is Cheap', "It was probably even more fun making it than it looks. I think we were all on an adrenaline high afterwards, scraping feathers off the ground" says Cassie.
The video basically features the band smashing a lot of things… "It was really satisfying; I got to smash one of my old acoustic guitars that never really played properly. I highly recommend it, if you get the chance to smash up someone's house" she adds.
Pro tip: Vacuum cleaner was the most successful method for cleaning up feathers.
Warning: Please obtain permission before smashing up someone's house.
Disclaimer: Smashed guitar was so bad it couldn't even be donated – Terra do not endorse smashing things willy-nilly.
There are highs and lows in every band's lifespan; from the camaraderie of sharing the stage with friends to the dreaded process of actually naming the band; Liv and Cassie recall,
"It took us ages! We had this group on Facebook and every day we'd all just put up suggestions of band names … We wanted something that wouldn't define our genre, even now some people are still like, 'Oh Terra, that's like a metal band, right?'"
With the elements of skater punk, lyrical pop, and alternative rock; this band doesn't need to focus too much about labels, Liv: "I don't really know what we are. We're Terra."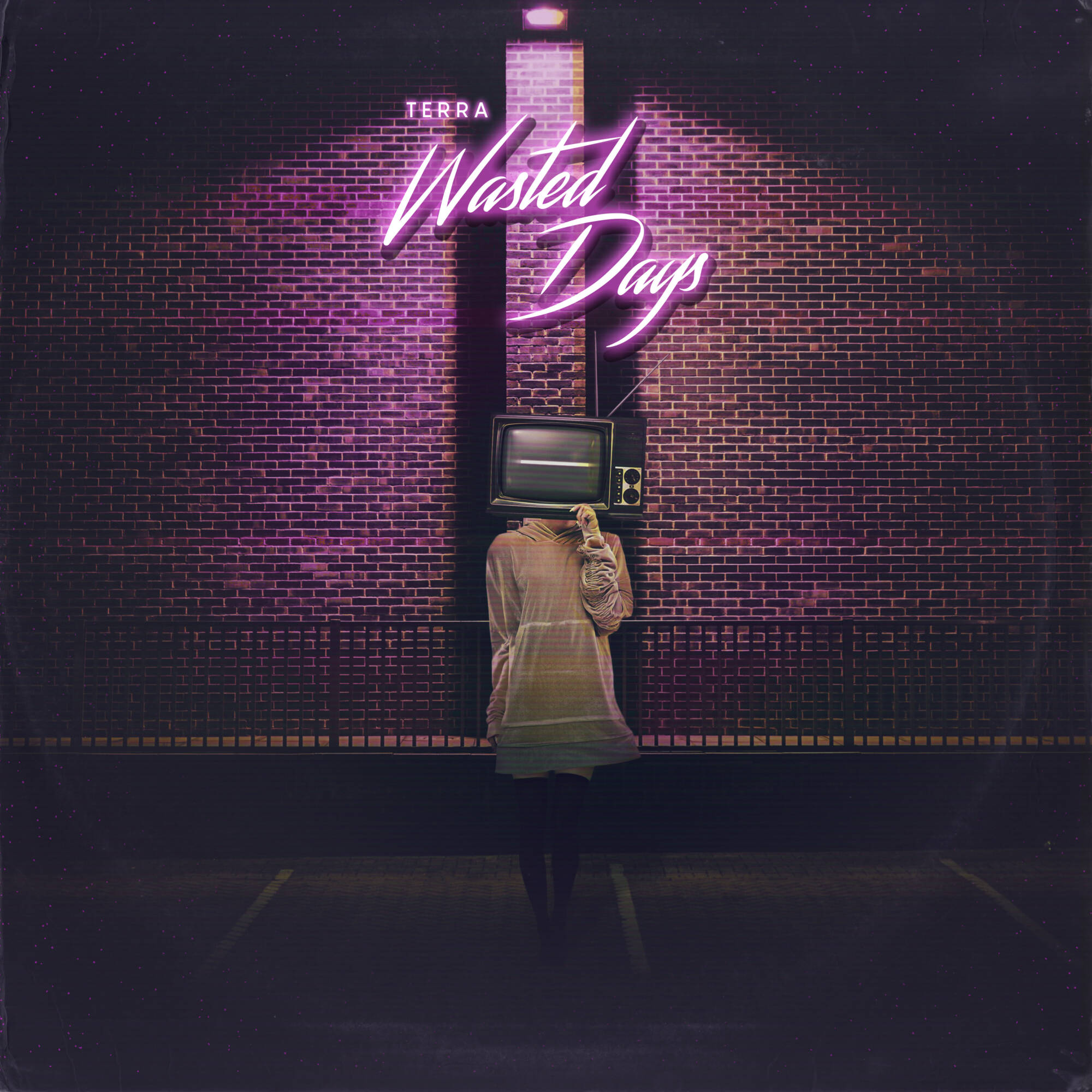 You can indulge your music lovin' ears on 'Wasted Days,' released today via Bandcamp. To be a part of the EP launch, get down to Wrangler Studios from 2:30pm this Sunday the 26th of March. Don't worry, they promise to find a responsible driver to get them there alive.
Follow Terra on Facebook, Instagram and Twitter.
Album art by Geoffrey Taylor