Interview of Iluka by Rose Sejean
Hi Iluka! You've just released a new EP and kicked off a tour, how are you feeling?
I'm feeling swell, just stoked to have new music out in the world and to be able to take it on the road. Of course, there are always the nerves that hit in the lead up to the tour, but that's all part of the excitement!
You're known for your energetic live shows, what's your favourite thing about playing to an audience?
I love the energy you get from the audience. If they are really there with you, feeling the music, there is this electric connection between you and them. Nothing else matters, everyone is present, right there in the room with you. And that feeling is indescribable.
Your EP, 'Blue My Soul', was pretty much conceived and written on your travels to South East Asia and America, did you have any idea you were going to return with a full body of work?
I guess for me, I am always creating in some way or another, and especially when I am on the road. There is just something so inspiring about constantly being on the move, being in new places and meeting new characters. So, I definitely knew there would be a lot of material to record once I returned home.
You visited some amazing places while you were there, what was the most memorable part of the trip?
Joshua Tree. There is something about that place that just gets me, draws me into its kind of magic. I stayed at an eco village there just outside Joshua Tree and I think that's where I really fell in love with the place. The guy that started it has been living out in the desert for 30 years, creating this thriving 'Garden of Eden' in a place so harsh and wild and unforgiving. It draws in a lot of creative and interesting people, big thinkers, and mainly people who want an alternative to living within the confines of society. I found that really inspiring.
Your new single (and the EP's title track) 'Blue My Soul' explores all shades of femininity; what would you say to someone who considers qualities like sensitivity and vulnerability to be weaknesses?
I would tell them that they are sadly, merely reflecting how society has functioned for the last hundred odd years; completely valuing the industrial, production driven mindset, and viewing feelings and emotions as diminishing our efficiency and competence. I honestly believe this is why we live in such a destructive and disconnected world today. Being sensitive and vulnerable are the parts of being human that allow you to be in tune with your soul, that give you permission to follow your instinct, that allow you to see people as more alike than different. We are more empathetic and put our ego aside when we are acting, speaking and feeling from a sensitive mind and heart. Without it we are machines, automatons just going through the motions and completely disconnected from ourselves and the world around us. That scares me a whole lot.
The 'Blue My Soul' video conveys some really beautiful imagery and perfectly captures the message of the track; tell us about the process in bringing it to life:
To be honest not a whole lot had been planned before heading up to the mountains with the film crew and the group of women who feature in the clip (who are all close friends of mine). I knew what kind of feeling and mood I wanted to convey but a lot of the magic actually happened while we were up there. Everyone just kind of got into this really inspired and beautiful flow and we all bounced ideas off each other. It was really a collective effort in the end and that's what I love about it.
Your vocal tone has such a rich, rustic warmth to it, who were your musical influences growing up?
Nina Simone, Dusty Springfield, Bob Dylan, Tim Buckley, Fleetwood Mac, Richie Havens, Donovan, Sly & the Family Stone, The Miracles, The Beach Boys, Leonard Cohen, James Brown…the list is endless!
I want to put together a road-trip playlist featuring some of your tracks; can you suggest some other artists who would fit nicely in the mix?
Alabama Shakes, Charles Bradley, Leon Bridges, Michael Kiwanuku, Allen Stone and anything old, borrowed, or blue!
If you could live and make music in any era past, which would you choose?
The late 1960s and early 1970s; it was such an explosion of culture on every level. Music became a genuine force of cultural and political conscience. Music (well, rock n' roll music) could make a difference; it was eloquent and inspiring, and principled enough to change the world – even to save it!
If you could buy or make a present for your fifteen year old self, what would it be?
I would buy the Nina Simone record 'Pastel Blues' for myself and tell baby me to close my eyes and listen to it on repeat with candles and incense burning.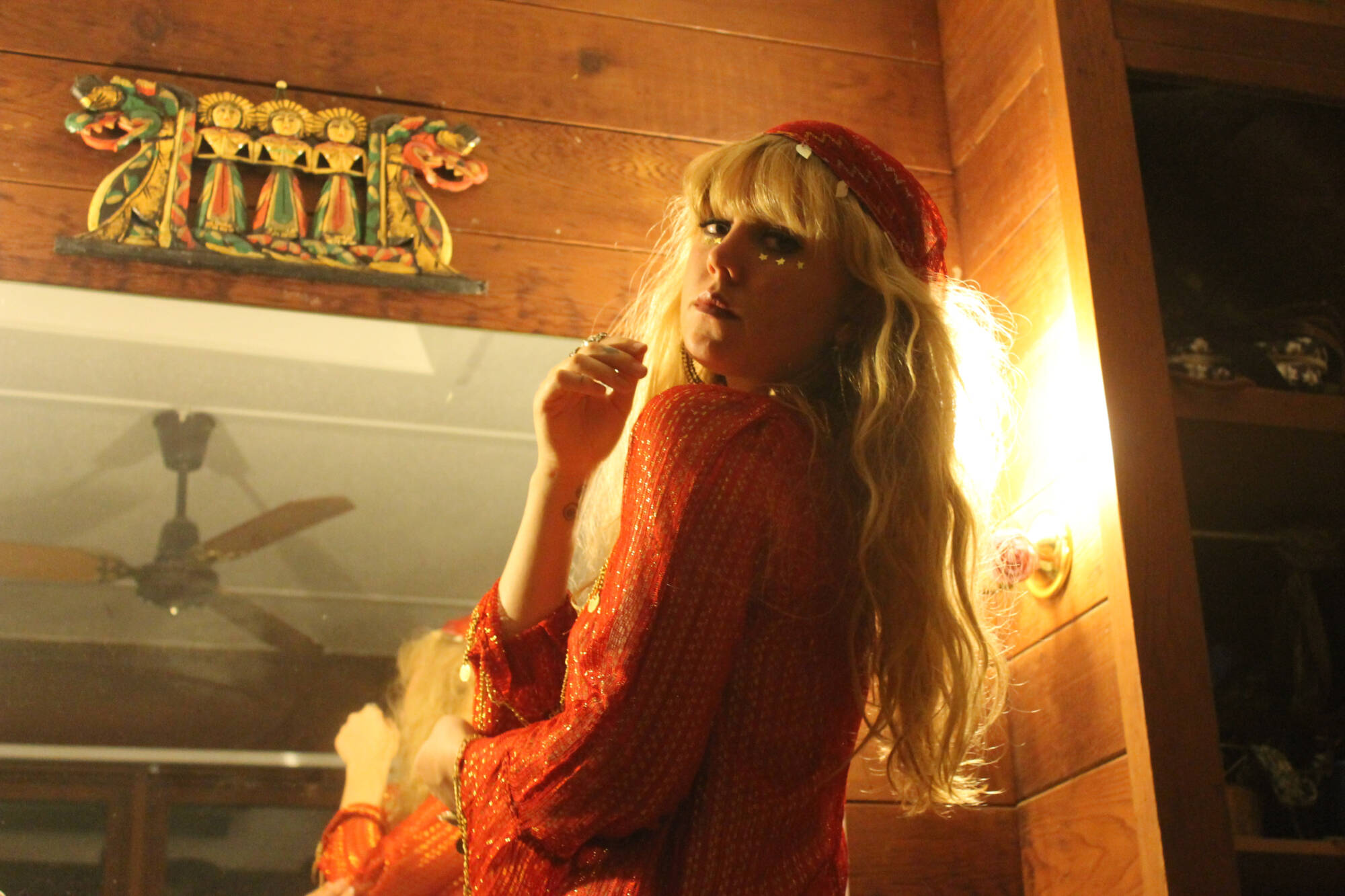 Follow Iluka on Facebook, Twitter and Instagram.
Listen to the 'Blue My Soul' EP on Souncloud and Spotify
BLUE MY SOUL EP TOUR
All tickets available here.
THU 16 MAR | THE PIER PORT, MACQUARIE NSW
FRI 17 MAR | MIAMI MARKETTA, GOLD COAST QLD
SAT 18 MAR | THE MILK FACTORY, BRISBANE QLD
THU 30 MAR | SMITH'S ALTERNATIVE, CANBERRA ACT
FRI 31 MAR | THE GASOMETER, MELBOURNE VIC
SAT 01 APR | THE WORKERS CLUB, GEELONG VIC
FRI 07 APR | RAD BAR, WOLLONGONG NSW
SAT 08 APR | HUDSON BALLROOM, SYDNEY NSW
[share]