Writing by Morgan Amonett // Photograph by Diana Spatariu
Writing by Morgan Amonett // Photograph by Diana Spatariu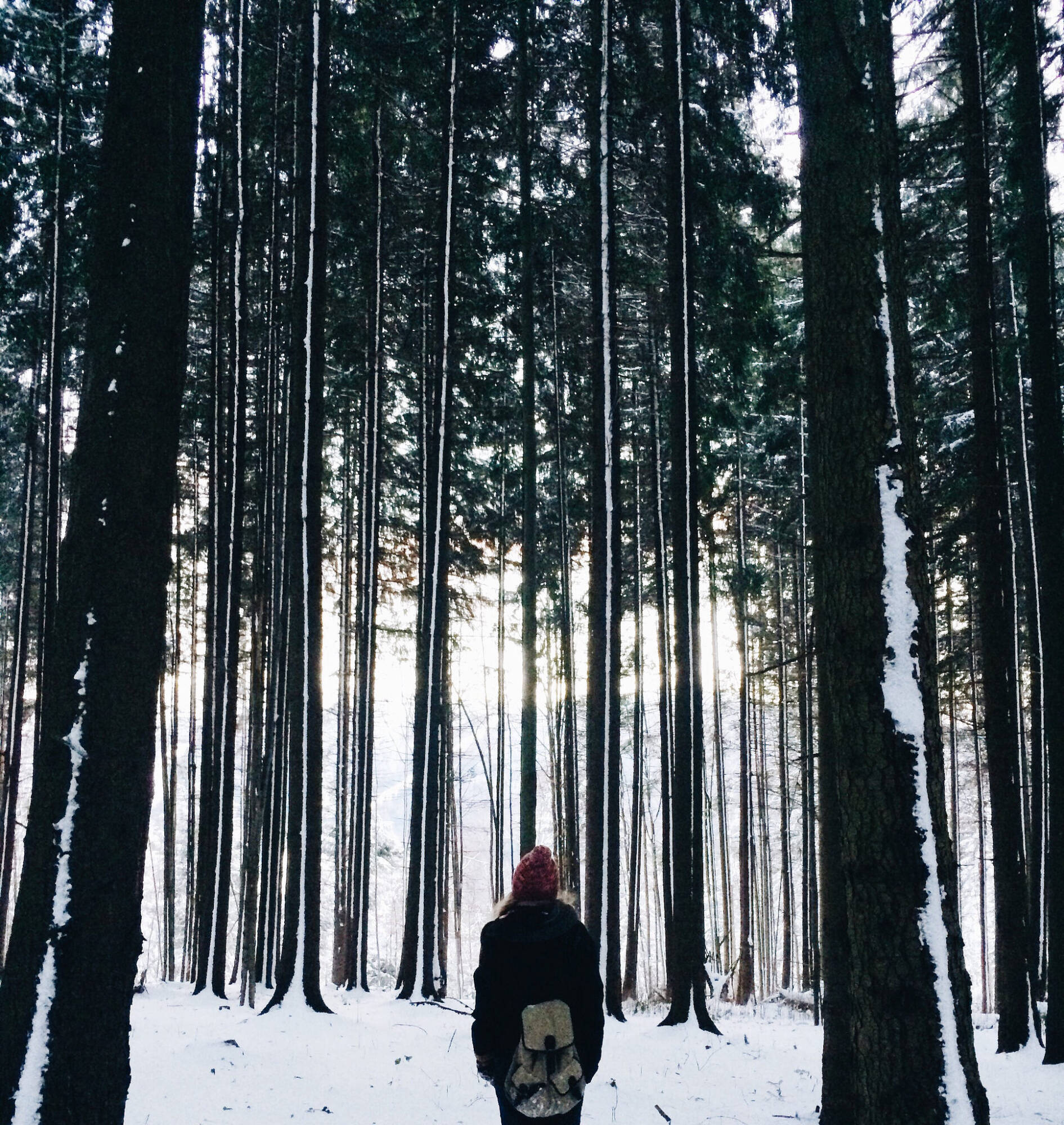 I stood in the snow, turned around and facing the path that I had just followed to the present moment. Aspen trees surrounded me, but enough light broke through their branches for me to see the heavy impressions of my boot in the sparkling and otherwise untouched powder. The soft trickle of a river subdued by the cold danced in my ears. Winter had come to the mountains.
And I had come to them, as I always did, searching for both a place to stay and a place to hide. The thin, dry air cleared my head, and the strong dips of the valleys kindly bore the weight of the burdens I brought with me; the rusty red canyons colored the days that the gray of the city made dull.
I continued on, wandering through the snowy forest until I reached an open clearing. The deep, soothing color of the evergreen trees and the sweet, vanilla smell of the ponderosa pines flooded my senses. I looked up at the mountains, their harsh ridges and scraggly peaks calling me, the line made by those intrepid trees that grew near 12,000 feet in elevation drawing a shaky line across the range.
Where I live, the sun seems like it is covered by a thick blanket of smog; here it was stripped bare, finally allowed to shine without hindrance, happily covering the mountains in light.
I imagined a house where I stood, not one that tore up the land and robbed it of its beauty but rather one that reveled in its splendor. I imagined waking early with the sun as it rose over the peaks; I imagined drinking hot tea and leaning out an open window, taking in the entire valley. I imagined the river flooding in the summer, its quiet echo becoming a powerful roar. I imagined growing old with the smell of the ponderosa pines.