Playlist by Spirit Bunny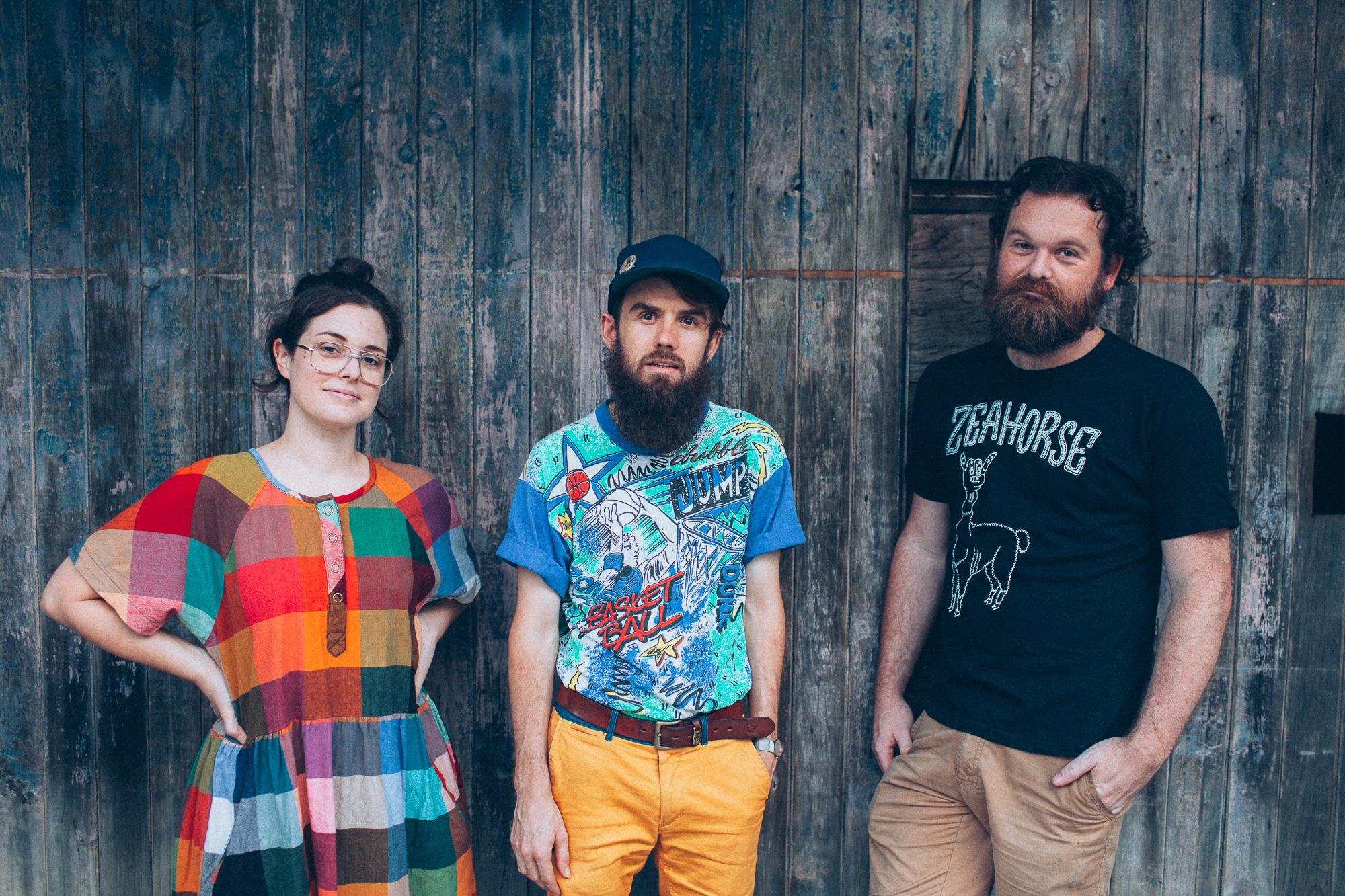 Experimental-pop act, Spirit Bunny have recently released their self-titled debut LP and it's getting a whole lotta love from the Brisbane DIY community. It's not hard to understand the appeal, when you take into account the fact that the complex beat-crafters (aka Joel, Kate and Cameron) all hail from notable, indie noise-rock /post-rock groups and have joined forces to form somewhat of a supergroup. The debut record seems to have emerged at the perfect moment, with the current resurgence of all things EDM and 80s synth, and is described as a "gritty kaleidoscope of angulated beats and sound, unpacking consumerism and the human experience across twelve tracks."
To celebrate the release of the 'Spirit Bunny' LP, the gadget-lovin' trio have hit the road; circuit bent Casios and C64 synths in tow. They did, however, manage to find time in their tour schedule to put together a li'l playlist for us, inspired by their recent adventure to countryside Victoria…
So pack your bags, we're heading to Hanging Rock!
Smog – 'Let's Move to the Country'
The tales of domestic life Bill Callahan wraps around his understated guitar are always simple and enthralling, drawing you in. When he sings, "Let's move to the country, let's start a family" you think to yourself that that sounds like a swell idea.
Dirty Three – 'The Last Night'
Atmospheric and definitively Australian? Look no further than this song from the Dirty Three's self-titled record. While you're at it, check out some of Jim White's drum moves that Cam (unsuccessfully) attempts to steal and jam into Spirit Bunny songs.
Mt. Eerie – 'Through the Trees'
Phil sings his otherworldly songs that conjure up images of this world, and the world that exists between the cracks. A world with two moons; this would be what would be playing if those turn-of- last-century school girls got lost this century.
Black Twig Pickers – 'Charleston Girls'
Melbourne community radio station PBS has this bluegrass and timely show that was playing on our drive back to Melbourne. Sure Melbourne countryside isn't the foothills of the Appalachian Mountains, but it seems like a good soundtrack.
Xiu Xiu – 'Into the Night'
Sure there is something real creepy about the pan pipes in the Picnic at Hanging Rock score, but when Angelo Badalamenti's score to Twin Peaks was treated by Xiu Xiu things got extra weird.
Spirit Bunny will play the final show of their LP Launch Tour on May 20 @ Brisbane's The Bearded Lady, with supports Low Season / Leavings
Tickets here
Listen to the Spirit Bunny LP on Bandcamp and SoundCloud and follow them on Facebook.
[share]