Interview of Jyotika Pruthi by Freya Bennett

Interview of Jyotika Pruthi by Freya Bennett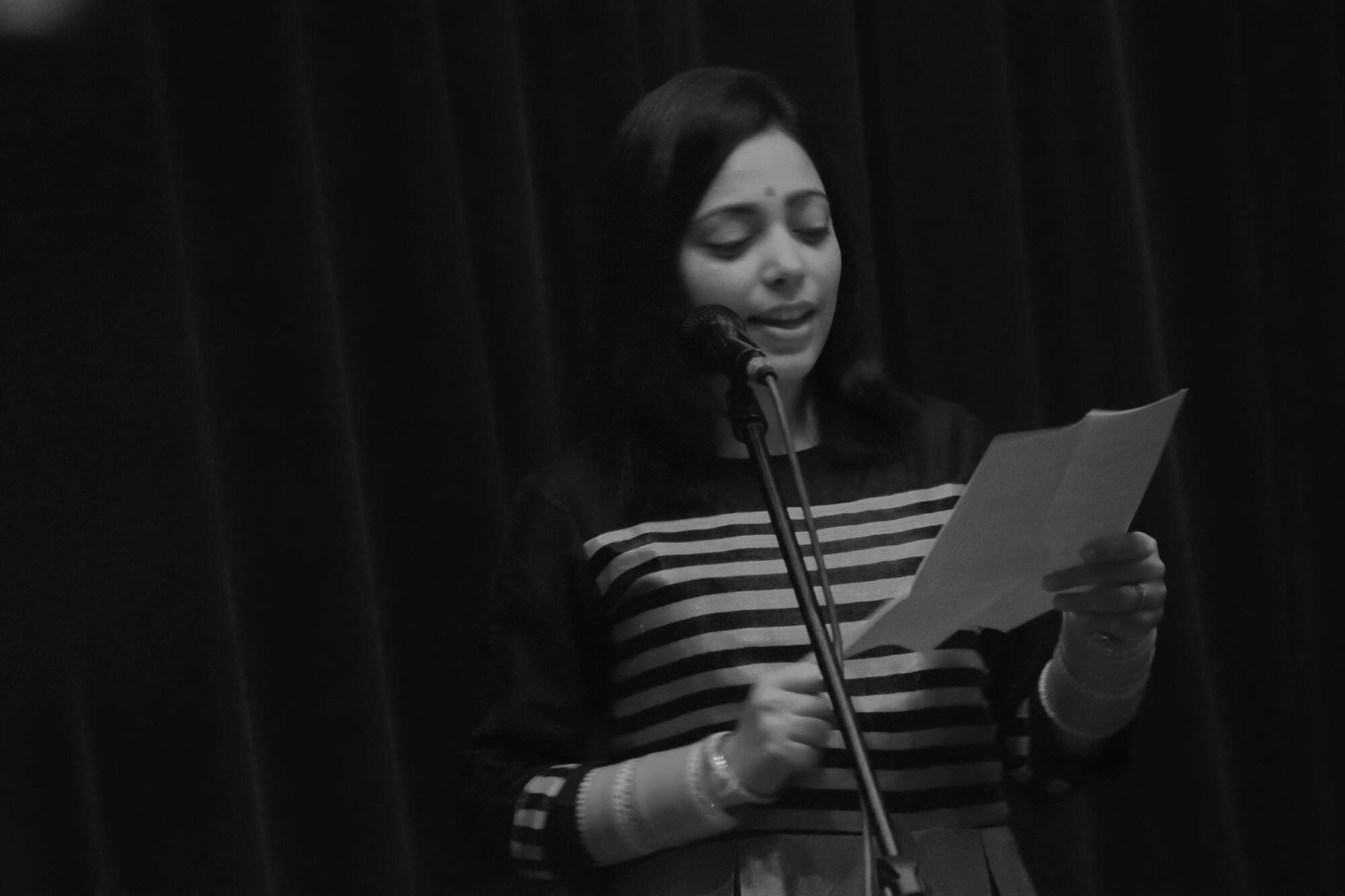 Where do you call home?
I was born and brought up in cultural capital city of Delhi and spent 28 years of my life there, while travelling through school and college. After getting married I am sensing a new beautiful life in the city of Gurgaon with my husband.
You're a professor at a university; tell us a bit about what that entails?
"Love for kids, young and professional minds" calls for my professional attribute. I have been working for the past four years as an Assistant professor at The NorthCap University, Gurgaon where I teach Computer Science to engineering students.
What did you study after school?
After completing my schooling, I spent four good years completing the Bachelor of Technology in Computer Science and then spent another two years full of learning in completing the Master of Technology in Computers. The passion towards academics has always been on my plate so now I am pursuing a PhD as well to give another rising edge to my research domain.
What are your hobbies?
Delhi is not only a city where I was just born, rather, it's a city that serves me with the best of cultural events as well. I am a great lover of theatre so I keep exploring the latest plays and watch them on a regular basis. Recent watch was Murakami Monologues. In addition to this I enjoy to express my observations through poetry and short articles that I write for magazines. Reciting and narrating my written collection gives me a great level of satisfaction as it helps me to understand my own flaws or appreciable points. I take public speaking also as a hobby of mine and being awarded three times in a row as best presenter and speaker from entire Northern Zone by IET, UK has always been an encouraging factor for me to move forward.
What do you love about poetry?
As I come from engineering background, I see poetry also as a form of engineering where we engineer thoughts, emotions and skillfully play with the words. Showcasing the amalgam of social issues with humour is something I love to do as it helps people to absorb the message in a positive manner. Poetry is a rhythmic way of storytelling that helps the audience and readers to smudge into the emotions gradually. Poetry is like oxygen for me, I teach through it and I learn through it.
Why is it important to have a creative side as well as an academic side?
The element of "Creativity" adds a factor of liveliness in one's life. Every individual has a creative side that one needs to explore as that helps to achieve improved level of cognition. Our perspective gets broadened up and self-confidence is something that gets added up. In short we start viewing life from different angles. The level of happiness and efficiency to complete academic tasks also goes one level up.
If you were on a desert island, what are three things you would take?
My husband who is truly my better half, my set of colourful indo-western ethnic clothes and silver jewellery that connects me to the cultural sense of my country and last but not the least a book bank having a lot national bestsellers to read.
If you could live anywhere in the world for a year, where would you go?
Edinburgh, Scotland is the place that I would like to mark as a place to stay as it's a place that has proved to be an inspiration for more than 500 novels. Its culture of producing written literature is still alive. Verses of Robert Burns, Alexander McCall Mith have always been my favorite. So I would love to have a chance to explore more of them in their own city. It comes with a constraint of letting my family also accompany me.
You did a Tedx talk, can you tell us a little bit about that?
Being a professor I find my strength in my students, so the Tedx talk I delivered was based on my classroom observation. I figured out the lack of concentration in few of the students as they were suffering from Parental Alienation Syndrome in which the parents get divorced and just 50% of the child's brain works. So my talk was delivered in the form of a letter that was written from a daughter to her divorced parents. The challenges she was facing, different emotions in variety of situations being sensed were all expressed in that poetic version of talk. The standing ovation that came up after the performance is something I would always cherish in my life and that would always call my name to write on different social themes. It definitely helps to connect with the audience.
What advice do you have for girls wanting to become engineers?
All the girl folks who wish to be engineers should always keep themselves updated with the latest technological trends and focus should always be on the efforts to bring up something new and innovative product useful for the society. Girls have the extra ordinary power to keep pushing themselves to perform well and they should never hesitate to step out of their comfort zone to give a try to some new dimension maintaining all the dignity and grace.
What advice do you have for girls wanting to get into poetry?
One can start the journey of poetry by following the rule of: Read, Read and Read. It helps one to come up with improvised drafts of poems. Connect yourself to the theme that you have chosen up, write about the subject that relates to you, read out your poetry among the audience, welcome the honest feedback and suggestions with a smile. Believe in yourself and call yourself a great poetess and keep on improving your drafts.