Interview of Brooke Farrely by Emily Gray // The best day of Brooke Farrely's life was the day her Dad gifted her her first drag racing car. Since then, she has won a national title and become a winner of the Heywire Program for young regional Australians, all before the age of 18.

Interview of Brooke Farrely by Emily Gray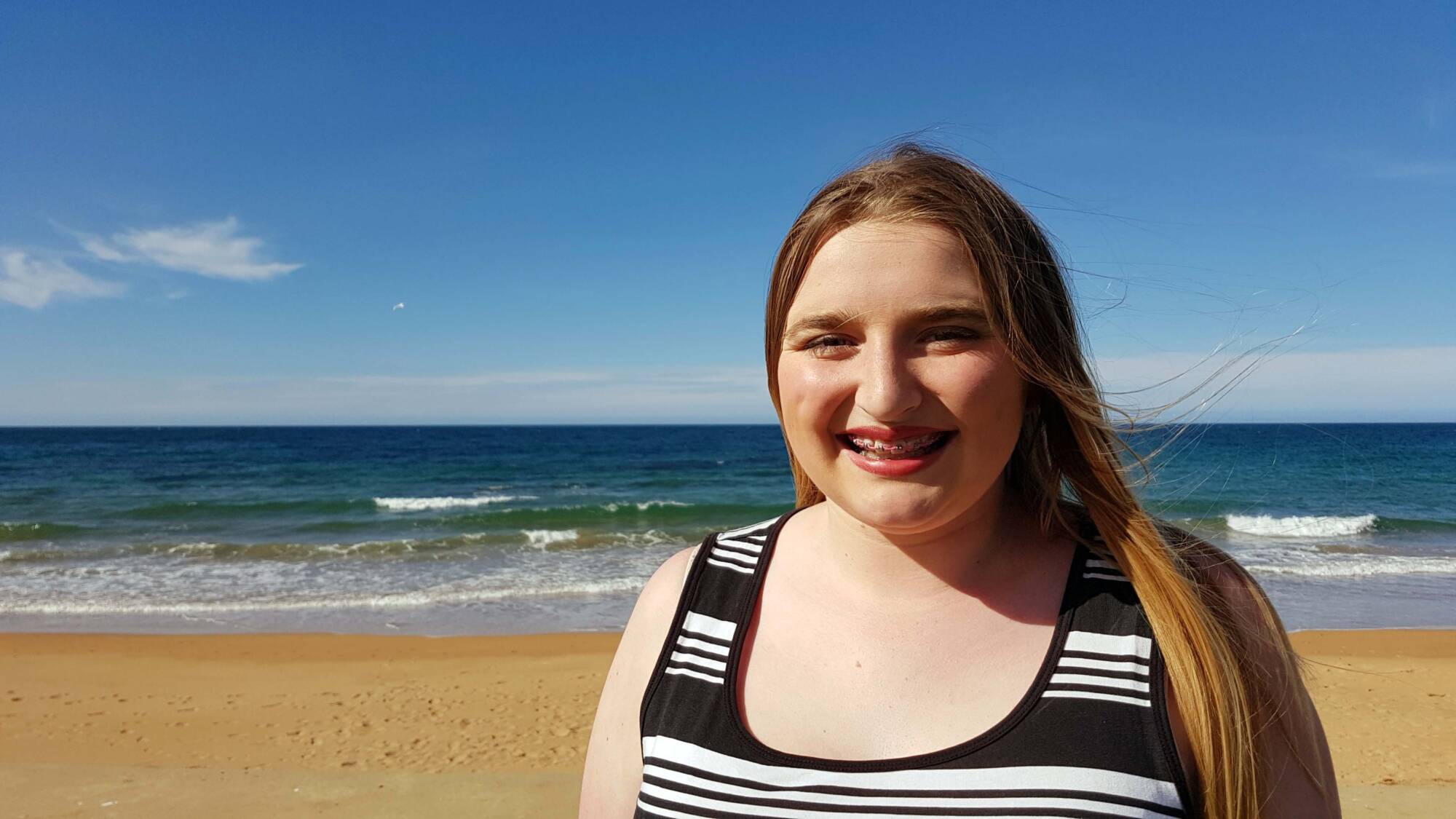 Can you tell me a bit about yourself?
I grew up in a country town called Penguin, on the North West coast of Tasmania. Like the town that's known for having a giant banana statue on their main street, we have a giant penguin. I enjoy musicals, and was in one recently as a grouchy principal. I love pop stars of the 90s, and I also love maths – I can't live without maths or anything numbers-related. I even got extra maths problems for Christmas from my friends because I can't get enough.
What prompted you to get involved with Heywire? Did you have any doubts?
I didn't think about entering the competition at first, I didn't feel like I had strong English writing skills but then when the teacher asked the class about the competition, I thought it would be really cool to go Canberra. When I did some research I saw the stories were mainly farming related so I thought there was space for me to talk about what I do.
What did you learn about yourself through the program?
It was great to learn that my story, like every other story, is unique and means something important. Coming from regional Tasmania, it counted.
You talk about your passion for drag racing. What is it? What else can you tell me about it?
A drag race car looks like an elongated road cart, and it has the equivalent engine of a high-power lawn mower to power it. You race in a straight line. My best time as a junior was 200 metres in 8.47 seconds! That was only in a "B" standard car; the fastest drag race cars can go 400 metres in four seconds. I have finished racing as a junior and I am stepping up into Dad's car now, for the mainland race – we just need to work out how to get the car over there.
When did you start?
I started when I was 10. My dad has been racing since he was 17 so I grew up around the sport. One day, we called into a mate's place and my Dad showed me a drag race car – and we took it home with us! It was the best of my life! I was the first junior in Tasmania and the first girl. I have my dad, my mum and Evans Racing to thank for that because they have helped me out so much.
How do you find being a young woman in the industry?
On the mainland, it wasn't a problem being a girl, as there are more girls. And besides, the boys don't treat me any differently. None of us care who we are once our helmets are on, we're just here to race. Over time we have become one big family – it's a great support network and we get that wherever we go. Even when someone beats all their friends, those friends will be at the start line for your next race, ready to cheer you on!
What has been your favourite achievement so far?
I was lucky enough to win the East Coast Nationals race in 2015 in the junior category, which is one of the most sought-after trophies in the comp.  My Dad had been trying to win that for years! I wasn't allowed to take the trophy on the plane because they thought I would use it as a weapon!
What are some of the challenges that come with your passion?
One of them is money, but a lot of challenges are more to do with your mind. You have to have a quick reaction time because you have only have that [a short amount of] time to react to the green light. The ideal reaction time is 0.4 of a second. You have to really know your car as well, to make sure you can get it running effectively and more consistently.
How do you go about overcoming these challenges?
It is about practice. Also, I notice some people overwork themselves, so if you make sure you're balancing your time more, being with your friends and switching off from the stress, it helps a lot to calm you down, so you're going to work better. When you race you're supposed to be having fun more than winning.
What's your advice for anyone that may feel intimidated from going after something they want?
If something is stopping you, you need to work out what it is that's stopping you, pick it apart and then you can conquer it.
Photo credit: ABC reporters Robert Virtue and Margot Kelly