Review and interview by Aisling Grey // Winners of the 2016 Melbourne Music Bank competition, Tempus Sun have revealed their debut single, OWLS. Aisling Grey reviews the track and chats with lead vocalist Rya Park.
Review and interview by Aisling Grey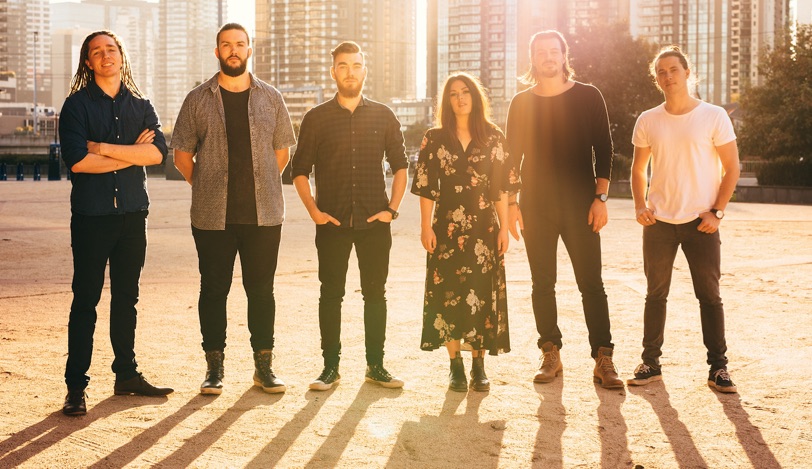 From the first few seconds of their debut single Owls, the sheer talent of Tempus Sun is evident and by all accounts, this band are about to blow up…
Tempus Sun have built quite a following for a group who have only just released their first single. The Melbourne six piece have clearly been hard at work since winning the 2016 Melbourne Music Bank competition and now, their official debut single Owls, has entered the world to much hype.
Owls is a slow burn, starting softly before the musical layers build into a massive finish. The early parts of the song could be a Boy and Bear track; opening with male vocalist Andrew Wortes and an acoustic guitar, then adding in female vocalist Rya Park in the second verse and building slowly, before lifting into a soaring crescendo.
The layering of Wortes' and Parks' vocals draws comparisons to bands such as Of Monsters and Men, and it's easy to see why – the combination of voices with rich instrumentation is pure magic. Until now, that market had been cornered by Of Monsters and Men and similar international acts, but Tempus Sun are entering the ring and making it their own.
The band take Owls in a direction more familiar to fans of indie rock, with driving percussion throughout and a guitar heavy chorus. The final product is something pretty unique and when the last lines fall away, leaves the listener desperate for more.
Lyrically, Owls holds a deliberate and powerful message, encouraging listeners to confide in loved ones, share the burden of difficult experiences and push through hard times together. Singing of hardship is not uncommon, but using a song to encourage people to seek support and to care for one another is something quite different; the honesty is refreshing.
This uplifting message is woven throughout the narrative of Owls and supported by the accompanying film clip.
Tempus Sun's self-titled debut EP is due for release in August and if Owls is anything to go by, we can expect huge things to follow.
Q&A with lead vocalist Rya Park:
Hi Rya! Congratulations on the release of Owls; can you tell us a bit about the inspiration behind the track? 
Rya: Thank you! The boys and I are so excited to finally have the track out for the rest of the world to hear. It was actually written for a song writing competition called Listen up Australia, which focuses on raising mental health awareness. Each year, the competition has a certain theme, last year it was about 'speaking out'; this birthed the concept of our single.
Owls focuses on the importance of talking to someone when you're struggling. We think it's so important to be pushing that message and we're already overwhelmed with responses from people who have said the song has resonated with them.
What have been the greatest musical influences for the band? 
Rya: All six of us have completely different musical backgrounds; Grant [Hardisty] formally studied classical piano; Liam [Purser] our drummer comes from a progressive metal background; Ed [Borromeo] our guitarist loves instrumental music such as Snarky Puppy; Sean [Close] our bass player loves jazz/fusion; Andrew [Wortes] really resonates with Aussie bands like Holy Holy and Sticky Fingers; and I am obsessed with alternative pop artists like Florence Welch and Lorde. It's amazing how we can all come from really different musical backgrounds but somehow all come together in the rehearsal room and love the music we create as a collective.
What's the song writing process like in a band with 6 members?
Rya: We actually have four core songwriters in the band; myself, Andrew, Grant and Ed. We normally split off into pairs with an instrumentalist and a vocalist in each pair. Once we've got a demo for a song we take it to the rest of the group and put it into a full band setting. It's amazing to have so many songwriters in the room to constantly bounce ideas off and to always be challenging each other.
You're one of the lead vocalists in the group as well as a solo artist in your own right; how did you first get into music? 
Rya: I used to own this red plastic guitar with colourful buttons on it and my first memory is playing it non-stop, thinking I was an absolute rock star… When I was young, my dad and I used to spend every weekend playing guitar and singing his favourite songs together. Music was all I ever wanted to do in my spare time as a kid and it's all I ever want to do now too!
If you had to listen to one album for the rest of your life, what would it be? 
Rya: I would have to say Red Hot Chili Peppers' By The Way. Their concert was the first one I ever went to, aged 6! I never get sick of this album and I think the intricacies of the production and the structure of the album is incredible. I love that every time I listen to it I discover something new.
Do you have any secret talents we should know about? 
Rya: I may have been crowned Connect 4 champion on several occasions…
What advice would you give to your 14yr old self? 
Rya: I would tell myself to not be afraid to dream big and to not worry about what other people think!
Who are the most influential women in your life and why?
Rya: My two sisters and my mum. They're incredible role models and such loving, caring people. I'm very lucky to have grown up with 3 women who are extremely strong and empowering. And my best group of girlfriends. Their compassion and support is indescribable and I wouldn't be who I am today without them.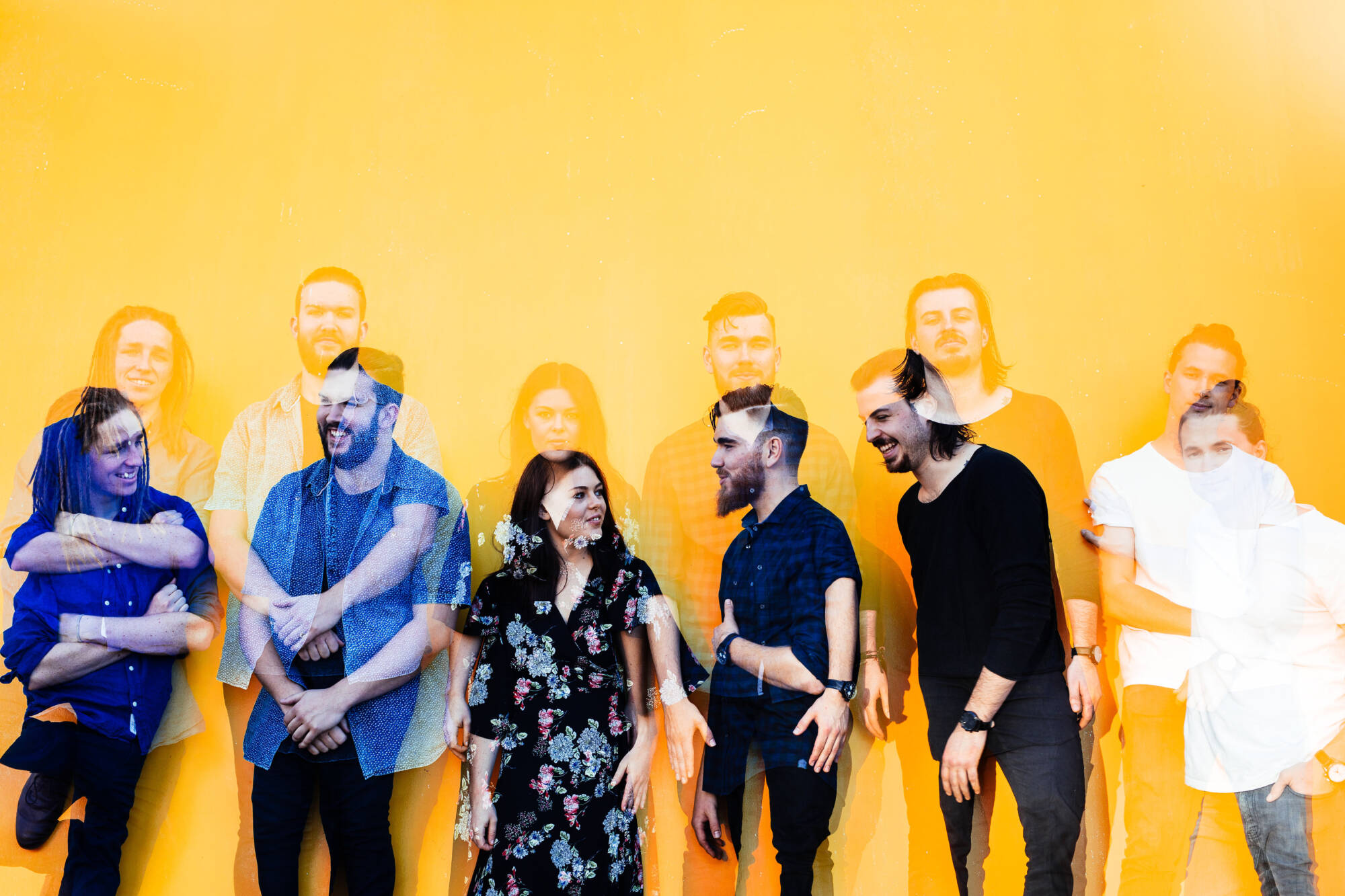 Listen to Owls via Soundcloud | Watch the Owls video via YouTube | Follow Tempus Sun on Facebook | Follow Rya Park on Facebook.