Interview by Molly McKew
Interview by Molly McKew
The City of Yarra in Melbourne's inner north celebrates local music every year with the Leaps and Bounds music festival, a 10 day affair which sees venues big and small stuffed to the brim with musical acts. Leaps and Bounds celebrates Melbourne's thriving music community, which is known for its density of venues, supportive vibes, and masses of inspiration for creatives and creativity appreciators alike. To celebrate Melbourne's female talent, we sit down to chat to some of the women of the Leaps and Bounds music festival.
Romy Vager  (RVG)
Romy Vager is front woman of RVG (Romy Vager Group), created for a one-off performance at her share house cum music studio cum gig space – but the gig went so well her band became a thing. Romy performs at the Gasometer Hotel on July 18.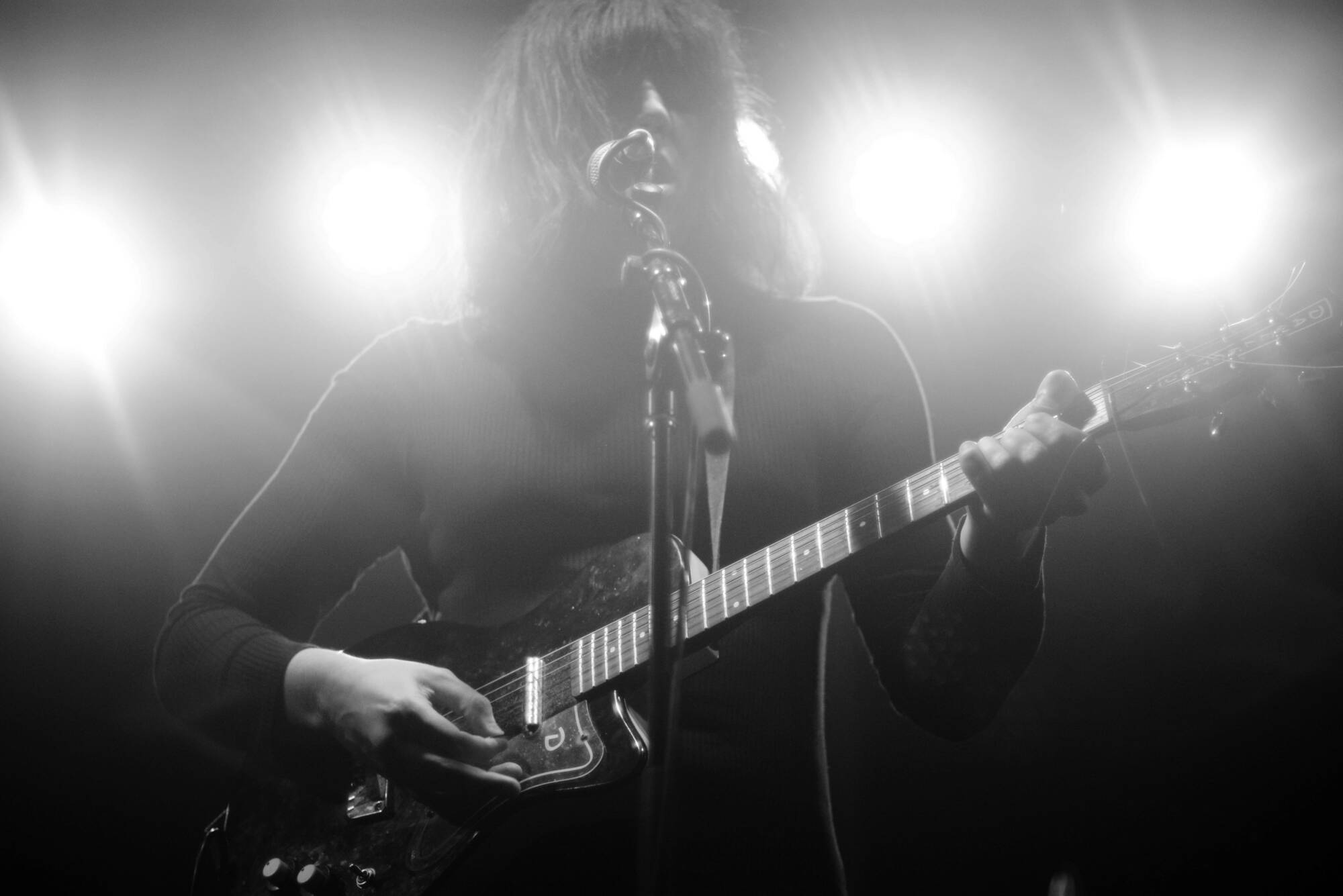 Hi Romy. First the hard questions: describe your music for me.
That is a hard question. I'm very influenced by older bands like The Go-Betweens, The Soft Boys and The Patti Smith Group. The music I make is usually very lush with lots of reverb and I try to fit as many words in as possible. It's also a bit goth in that it focuses on the dark and serious things a lot of the time but there's also a lot of shiny pop chords in it as well.
Do you have any messages you hope to get across in your music? Or is it all about the fun, and the feel?
I guess recently in my songs I've been on exploring the ideas of empathy and perspective more than anything else.  The lyrics on the album RVG recently put out was a lot to do with ideas about human nature and trying to establish a sort of moral framework for myself. The general message is probably for people to think for themselves about all kind of things and be wary of the billions of nasty voices in our society telling them to act or feel a certain way. That being said, it wouldn't be anything if it wasn't fun for myself and other people.
What do you love about the muso community around you – and if you couldn't play music here, what would be your destination of choice?
I love that Melbourne gives you the possibility of walking into a random bar, on a Wednesday, and seeing one of the best gigs you've ever seen in your life. It's amazing. At the moment a lot of new musical voices are rising to the surface here and it's changing everything up. It's also very genuine, it's usually not driven by anything really except for a love of making music and communicating with other people.
I haven't really been anywhere except Melbourne so I couldn't say where else I would like to go. I went to Japan once and saw a punk show and it was amazing. People were crowd surfing and going wild but were also not being totally awful. I'd really like to play some music there sometime.
Freya Josephine Hollick
Freya Josephine Hollick hails from the country town of Ballarat and writes dark tales of the folk and country tradition. Her latest album was recorded in three and a half days in a spooky building from the gold rush era, and she will perform as part of the Women in Country Showcase at the Standard Hotel on July 16th.
Freya – tell me about your songwriting practise – how long have you been writing for and how do you find inspiration?
I've been writing as long as I can remember. It's not something I ever force. I listen to a lot of music and try and learn something new on the guitar or piano as often as I can. It is usually other music that spurs on a new song, or if I say something or hear something said in conversation, a good one liner… from a one liner you can really build a whole song. If you look at great songs they're always built around one line. And it doesn't have to be anything particularly spectacular. It can be an everyday line. Willie Nelson's "For the Good Times" performed also by Kris Kristofferson springs to mind.
Was there a point when you realised that you just had to pursue music?
I played for years; shit kicking around the local scene in my hometown, and never bothering much to spread my wings. I'd play in Melbourne here and there and across rural VIC, but I didn't really know what the recipe was to make things happen, so I'd just wait for people to offer me shows and I'd go and play them. But after I had my daughter, I felt this overwhelming urge to just make it my job. I felt sick of wasting my life away slinging coffees to people. Why do anything you don't want to if you're not bound to it, if you have the freedom to choose? It's a weird human made rule of politeness, or what is expected of a functioning member of society, to continually engage in activities we don't enjoy. And I was lucky enough to be given a choice so I took it.
Finally, if you could play your dream gig- where would it be and who would be the support act(s)?
My dream gig would be at The Grand Ole Opry singing a duet with Dolly Parton, with a medley of my favourite musicians going song for song. A lot of them are dead though.
Ella Thompson (GL)
GL (G for Graeme, one half of the duo, L for Ella) pump out synth heavy electro-pop with power vocals galore. Graeme and Ella teamed up to create this pleasure filled project after singing together in a variety of bands over the past few years. As part of the festival, they release "Destiny", the first half of their record "Destiny/Reflect" on July 15.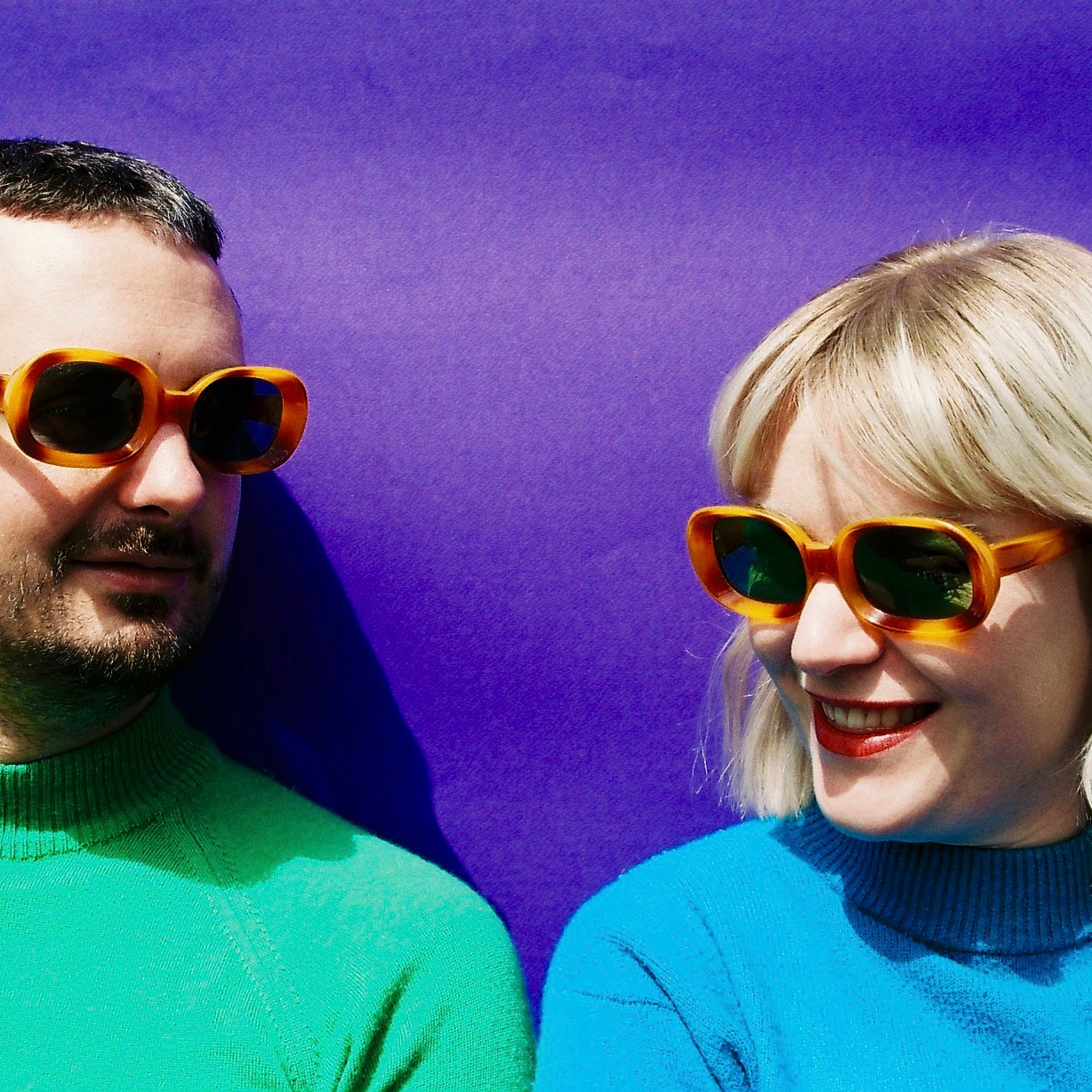 Ella – what is the idea behind GL?
GL was dreamt up by Graeme and myself when we were on tour playing in a large 9-piece band. We thought 'hey wouldn't it be cool to do something where it was just a duo, maybe we could travel a bit lighter and make something where the songwriters/producers/performers are a one stop shop'. We both grew up playing in live bands and GL was our first try at doing something electronic and more dance orientated, we still wanted to play funk music but make it electric. Graeme had been making some great beats at home and I'd just got back from a big trip overseas in 2013 and I was hungry for hometown collabs so we made some songs and then quickly decided it could be an EP which turned out to be Love Hexagon our first release.
And what do you write about – what or who are your musical muses?
Lyrically GL songs are quite direct, in the key of love and heartache. Some of my other songs are more lyrically abstract but there is a time for wearing your heart on your sleeve and that time is GL. I have so many influences across genres – sometimes the weight of the all the incredible music that's been made can be overwhelming. Growing up, I used to watch VH1 Divas Live on repeat! Mariah, Aretha, Celine, Whitney, Chaka, Diana – when I was on holiday in Bali with my dad and brother at 12 I bought a burnt copy of Brandy's Full Moon album produced with DarkChild. That was HUGE for me. Renee Geyer is also a big influence for me, she was my mentor and took my on my first tour as her opening act when I was 16. She is Australia's queen of soul.
Finally, if your music was a food, what would it be, and why? 
Oooh perhaps veggie lasagne – A layer of cheese, comforting and best when homemade.
Brooke Russell
Brooke Russell and her band The Mean Reds play Americana tinged folk, and have become stalwarts of the Melbourne music scene. Last year Brooke won a Creative Victoria grant to write an album in Nashville, and she performs her latest tunes as part of the Women of Country series at the Standard Hotel.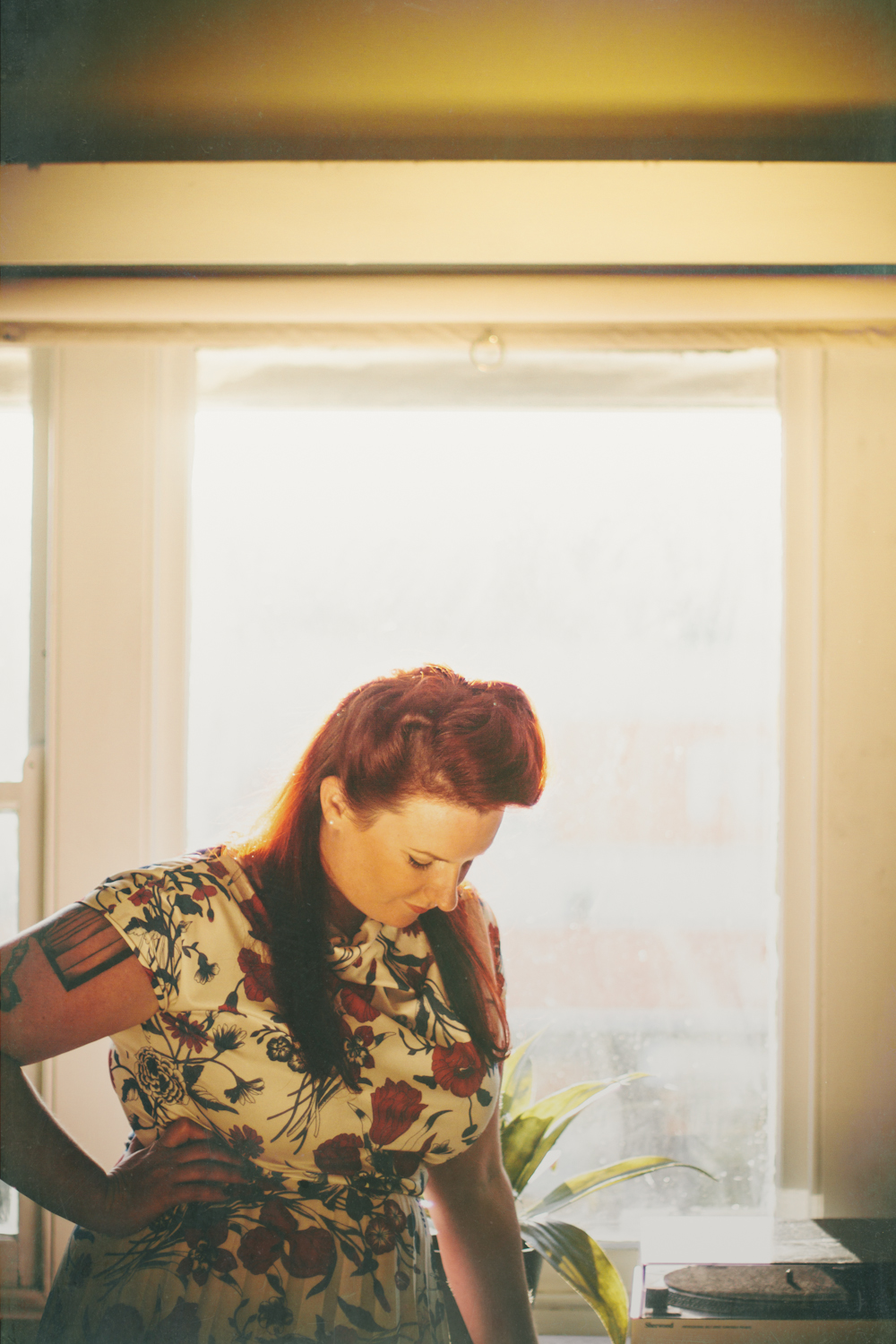 Hi Brooke! First up – what do you love most about performing? (if you love it at all – you don't have to!!)
Hi! I've had a love/freakout relationship with performing over the years as someone who suffered from pretty bad performance anxiety, so I have often wondered why I kept making myself do it! I remember the first show where I was able to move past my anxiety and actually get lost in the moment and it was otherworldly. I loved every minute yet couldn't really recall any details when I left the stage… just a feeling. That had a lot to do with my band and the trust that I felt being on stage with them. That's my favourite thing. Playing music with people and that feeling where there is nothing but the music in my head. Freedom.
What do you sing about?
I sing a lot about relationships and emotions. My songs often start as something deeply personal but I add a little fiction and storytelling as they develop. I try to poke fun at myself a little so things don't seem too serious though. Boozy nights, bad decisions, broken hearts and the best intentions.
And, if you had to leave your genre behind and throw yourself headfirst into an entirely new one, which would it be?
The genre idea is pretty fluid with my music so you can often hear a little swing in there as well as country, folk, alt-country and straight up pop. If I was gonna go somewhere else completely I would probably sing in a trip-hop style electronic duo kinda thing. Pretend I'm Beth Gibbons from Portishead. Ha!
Sandy Hsu
Ramona's very own Sandy Hsu brings her dreamy pop-punk to Leaps and Bounds for the first time, performing an underage gig as part of the New Slang pop-up. Sandy is honest, plenty sassy, and on her Facebook page states that she's interested in throwing pebbles and feminist witch cults.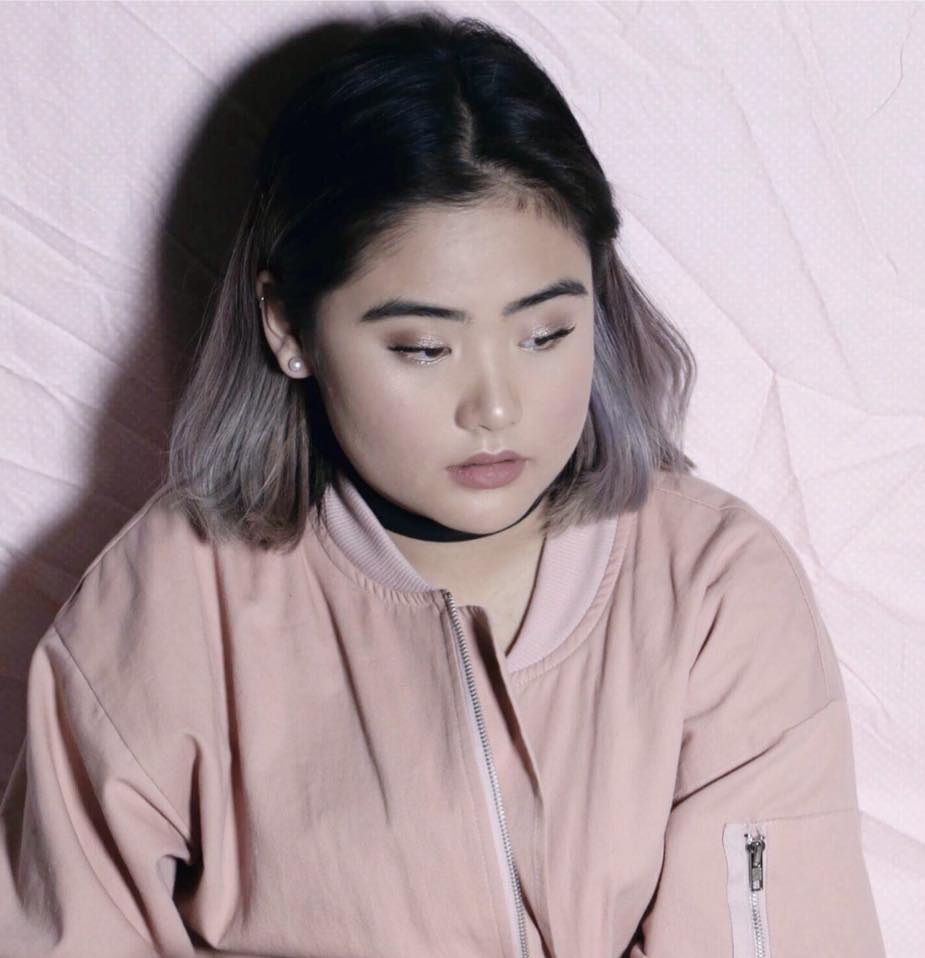 Sandy! Your music is so vulnerable and honest – how do you go about lyric writing and do you ever worry about ruffling people's feathers?
Most of the time I just have too much to say about how I feel about everything. Usually I'll feel inspired by whatever it may be, and I'll write down a word or word associations or sentences or a whole phrase even. Sometimes it can be like word vomit – everything just comes out as it is. Sometimes it's really hard to move anywhere, and you can feel quite stuck on a word or concept for a while. I've never written with the intention of "ruffling feathers" or offending anyone… I write because I need to work out personal emotions and experiences etc. So it's really nice when people resonate with that, and I guess I'm rather ~unfiltered when it comes to honest emotions and talking about them, but I think people do appreciate that. Which might be where this image of me being some kind of "sassy" song-writer comes from, but honestly I think I'm just saying what everyone else is thinking. So I suppose it gets a reaction because people see themselves in what I'm saying.
How has your gigging experience been on the Melbourne music scene? Have you received a lot of support from other musos?
I think I've been quite lucky – everyone's very supportive and inclusive. People really want to see diversity and representation in their lineups. As a young, first gen, Asian female musician it's so easy for me to feel self conscious or suffer from imposter syndrome and I've definitely played gigs where I've felt so out of place, but I've also played shows where I'm just so comfortable and happy that I am a part of this community. The majority of the gigs I play and the circles that I move in are all full of very likeminded people, which is lovely.
Finally, tell us some of your dreams for the future?
I'd like to build the ultimate exotic plant conservatory and throw weeklong banquets every harvest moon and have discos and many pets. There are also a lot of creative projects and ideas I things I want to make and do, so hopefully in the future I'll still be around just… Making art and petting my many future dream pets.
Jess Ribeiro
Jess's second album Kill it Yourself was released in 2015 to critical acclaim, winning the Radio National Album of the Year. Her music is subtle, rich and with meditative country vibes (imagine you're going on a long but comforting road trip). She's playing at Leaps and Bounds alongside Augie March and The Pink Tiles.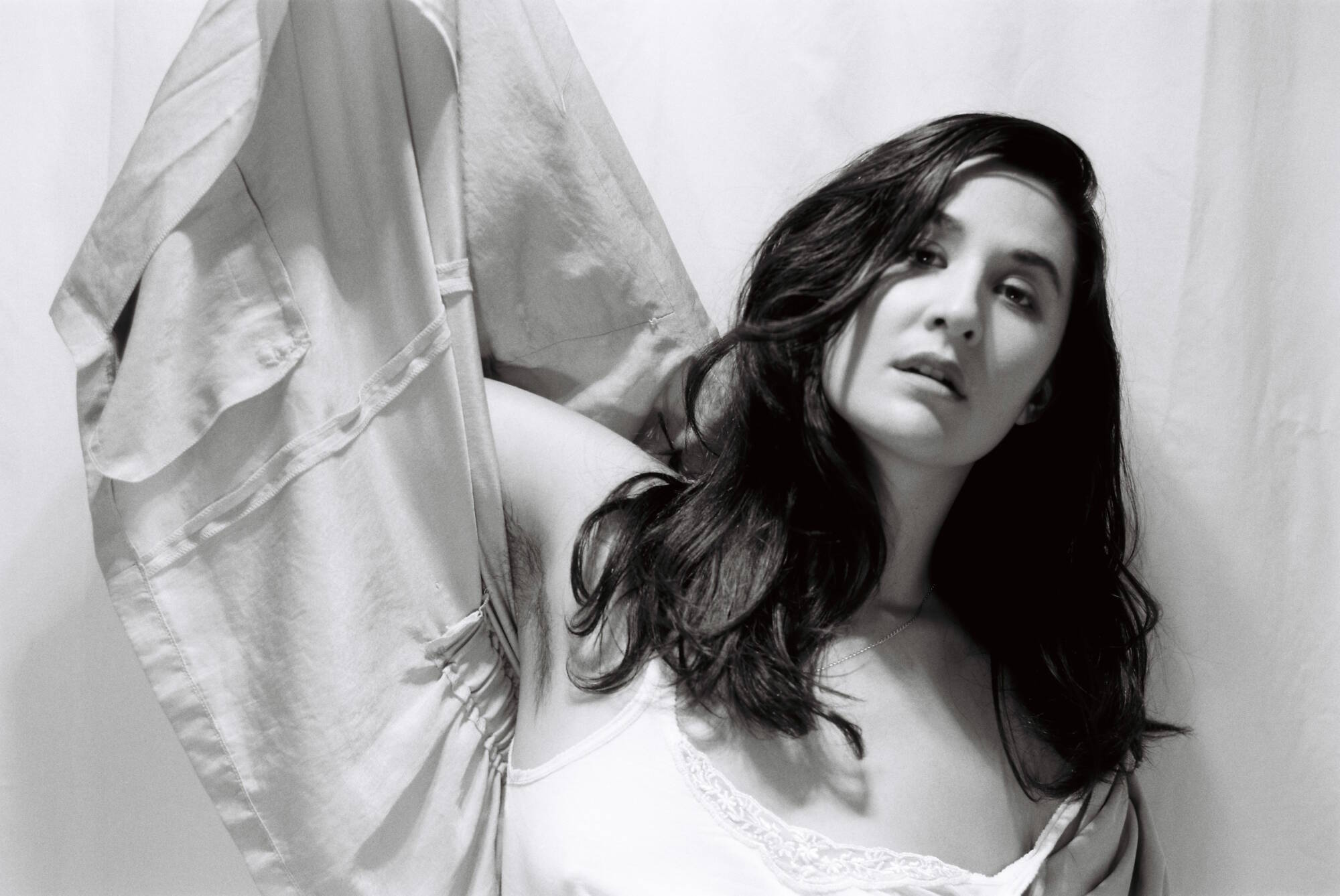 Hi Jess!! Can you describe your sound for me? 
​Hello. ​My sound is like the sun in Aquarius, with a rising Taurus, and moon in Scorpio.
How has it changed throughout your musical career?
It changes with the ​location and ​landscape.​
Tell us what you sing about – where do you find lyrical inspiration?
I sing about where I am in a certain moment​ and am usually roused; when visiting, paintings, watching documentaries about artists and humanitarians, reading, and walking outside kissing trees and talking to flowers.
What is your favourite thing about the Melbourne music scene?
Women are becoming more confident with themselves as performers. This is important and exciting. We all need to continue to support and take care of each other even if we are bringing different sound vibes and colours.​

And if you could base yourself in another city, where would it be?
I don't want to tell you, I'm sorry, it's a secret.
Carla Troiano (Mayfield)
Six-piece outfit Mayfield have carved themselves a special place in Melbourne's soul music scene, and vocalist Carla has been hailed as one of Melbourne's key women of soul. They celebrate the release of their debut album, Victim of Circumstance, at Leaps and Bounds on the 15th of July.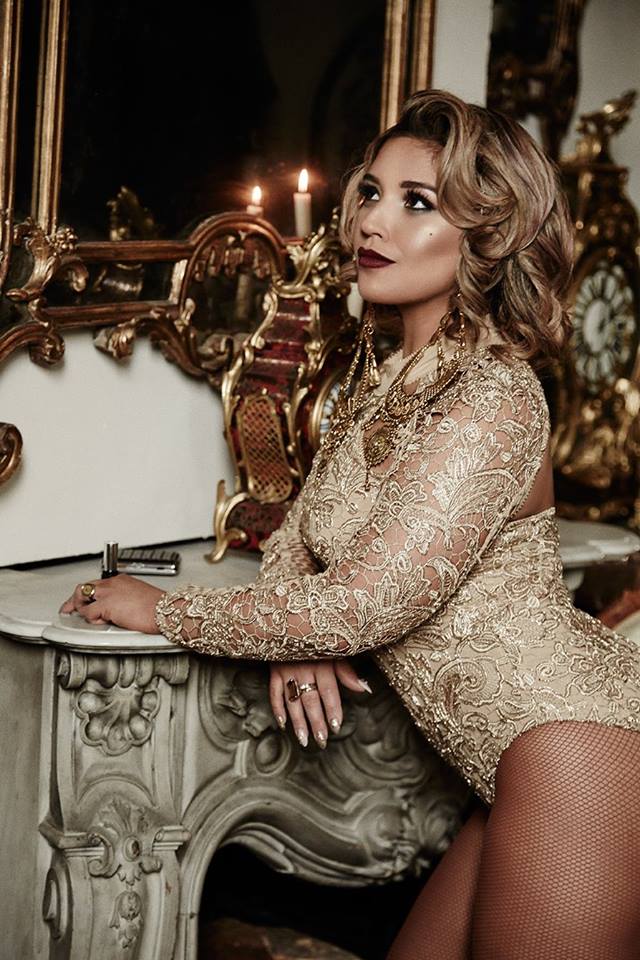 Carla, tell me about when you started singing?
I started singing when I was 4 years old. My mum said that my kinder teacher approached her when we were rehearsing for the annual Christmas play and said, "Carla has a singing voice" and I remember watching Tina Arena on "Young Talent Time" and I asked mum to take me there not long after that. I've sang ever since.
What do you love the most about performing with the band?
What I love most about performing with a band is the electricity it gives me. It makes me feel truly alive, it is truly exhilarating. Nothing can replace the feeling of live instruments- not matter how advanced technology is. I love the feeling of creating music as a unit, and collectively we use our skills to create something bigger than you can as an individual. I often say that a "band" is like a bus. You can't drive it if one of the parts is missing. You need the engine, the wheels, the driver and everything in between to make it drive and to make it drive you need to work together. I also love how much fun I have every time. Being on a stage with a band is my favourite place to be in the world.
And, with no holding back on dreams and ambition, where do you wish to see yourself in five years?
I want to be Beyonce hahaha…In five years' time I wish to see myself with my music reaching as many people as possible successful albums, touring internationally, writing music with producers and artists all over the world and a couple of Grammy awards would be nice.
To book tickets for Leaps and Bounds go here: http://leapsandboundsmusicfestival.com/