Writing by Hannah Forsdike // Illustration by Ayelen Lujan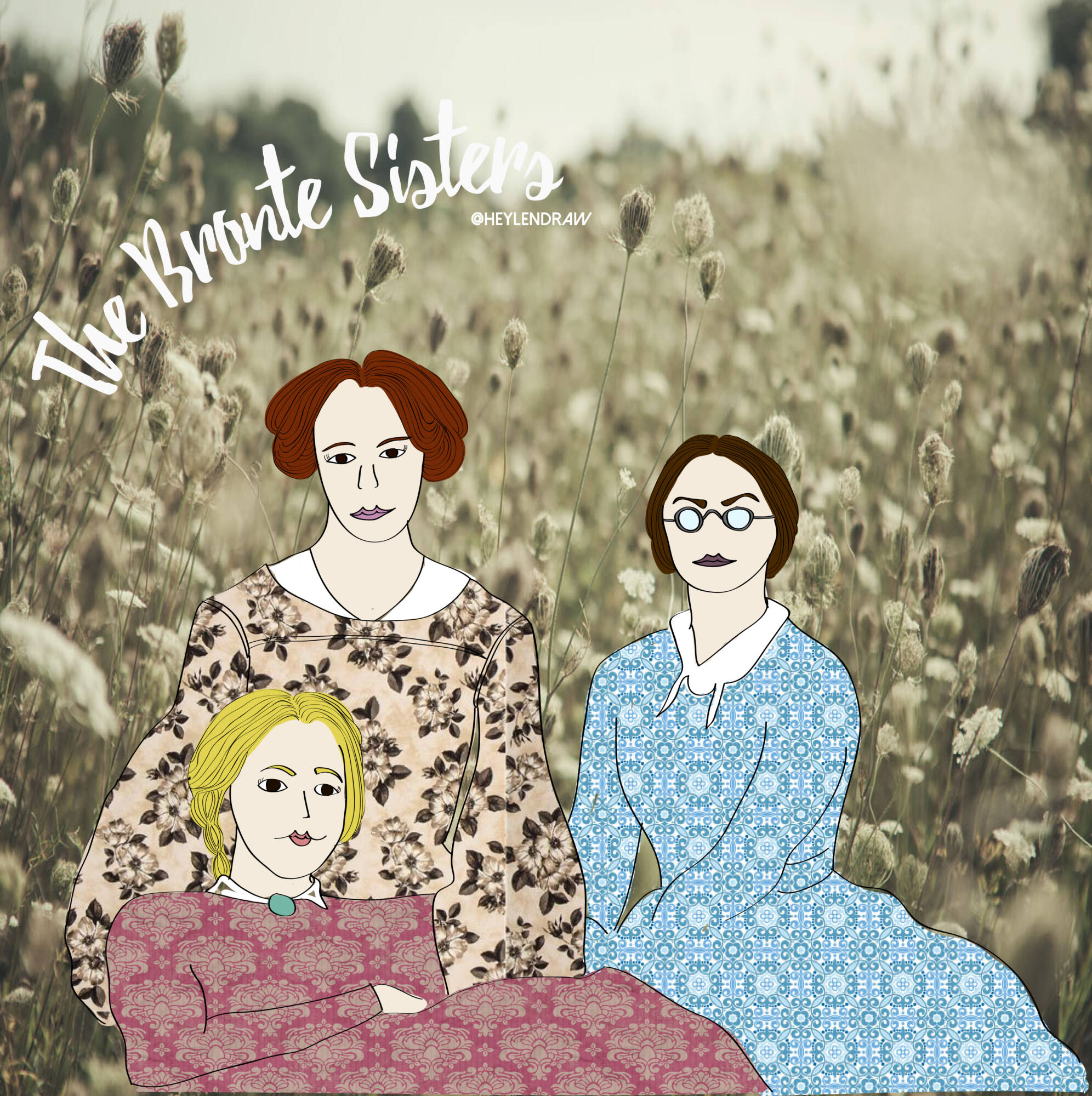 You might be familiar with the Brontë sisters, or at least their work. Charlotte, Emily and Anne lived in the early to mid 1800s and wrote some of the most iconic Victorian literature still printed, read and studied today.
Charlotte's Jane Eyre, Emily's Wuthering Heights, and Anne's Agnes Grey are still widely celebrated. I actually studied Wuthering Heights at university. Their stories have proven themselves daring and original, and although there is much that could date these tales, their iconic character creations are timeless.
Life for women, when the Brontë sisters lived, was fairly limited in terms of prospects and futures. They could either marry into a family that would look after them, or become a school teacher or governess (which is kind of like a nanny or private tutor).
The sisters didn't show much interest in marrying (although I've always thought that someone writing characters like Heathcliff was probably having some very sexy dreams). They sisters did work as teachers and governesses, and if you've read any of their books you've probably picked up on how these jobs influenced their stories.
Writing wasn't a career considered suitable for a lady. Because of this prejudice, the Brontë sisters used the first letter of their real names to create male aliases. Charlotte became Currer Bell, Anne became Acton Bell, and Emily became Ellis Bell. Their novels, originally published in the 1840s, were all credited to the elusive Bell brothers.
I've always found the story of the Brontë sisters grounding; a healthy reminder of how far we've come and how lucky I am to be alive today, in comparison.
The world isn't perfect; modern day women are often encouraged to publish under gender ambiguous names or initials to appeal to a more diverse audience, like J.K Rowling, for example. Whether we place our blame on the industry or the consumer the facts remain the same; there is still a slight bias against women writers.
In saying that, I feel proud that Ramona and platforms just like it exist. Celebrating women and granting them a voice. And whether you're a supporter or a creator you should feel proud too, because a publication like this would have never been possible during the Brontë sisters' lives.
[share]