Writing by Molly McKew // In advance of the release of a new documentary about Australian rock-n-roll legends the Go-Betweens, Molly McKew chats to drummer Lindy Morrison about drumming in the seventies, punk and politics, and which female muso we should be listening to.
Writing by Molly McKew 
Right Here, the new documentary about Australian indie legends the Go-Betweens (directed by Kriv Stenders) provides an insight into the indie groups' movement up the ranks of the Australian music scene from the late 1970s. The Go-betweens are a critically acclaimed part of Australian rock history – and sometimes called Australia's answer to Fleetwood Mac, mainly because of the relationship between Lindy and band member Robert Forster.
So why should anyone other than rock n' roll fiends care about this documentary? Well, as the blurb entices, "behind every one of their great songs lies a backstory of jealousy, doomed romance, bruised egos, and personal pain". The doco centres on the relationship between the three band members, and particularly the romantic relationship between drummer Lindy Morrison and vocalist/guitarist Robert Forster. As well, the film is set in a fascinating time when the countercultural music scene was taking off in Australian cities, and becoming bigger and more diverse.
I am always keen to chat to female musos, and Lindy is not just a muso, but a female drummer from the seventies – the heyday of second wave feminism and a time when Australia was coming into its own as a hub of politics, musicianship and creativity. I speak to Lindy on the phone on a windy Friday afternoon, keen to know how she took up drums and what drove her to become one of Australia's best female drummers.
But first, I ask how the documentary came about. "[Director] Kriv Stenders had made a video for us back in 1989 for the song Streets of Your Town … it's the most fantastic video of us walking through different streets of Brisbane, Sydney and Melbourne." But alas, the record label didn't accept it, because, as Lindy says cheekily, "it was too streetwise, clever, unique and original". Kris continued to hang around with the band as a young music lover, and then, 30 years later approached them with the idea for a documentary.
Was it confronting to have your life represented up on screen? It was exhausting, says Lindy, who was interviewed in four hour blocks for a total of 16 hours — "it's hard to keep finding new ways of saying the same thing". Having known Kris for so long, she trusted that he would portray her fairly, and was "happy with the way he reproduced the story".
Lindy got involved in music in the late 1970s. She was living in sharehouses in Brisbane, working in the first Australian Aboriginal Legal Service, and happily pursuing her acting career – and then punk music arrived.  "It was unusual for any woman to be playing any instruments at that stage… when punk came along it broke down the sexist barrier and allowed women to get onto stages." Punk's attitude, says Lindy, was that anyone can play. "All you needed to do was say you were a player … they couldn't stop girls and women getting up on stages and playing. It was an all embracing and all loving movement"
At the time, Lindy was moving in countercultural and very political circles, and punk and politics went together like Doc Martens and checkered pants, or dentists and fear – i.e., really, really well. "You could work out your anger and frustration on a drum kit because was so fast and furious", she says.
Politics at the time touched almost all young people. "You have to imagine a situation where homosexuality is banned, where the right to march is banned, where you're unable to get an abortion, where Aboriginal people are still in communities, where to leave a community they have to ask permission, to get married they have to ask permission… where we are fighting in the Vietnam war… it was a different time, a completely different time".
She points to reproductive rights, too, that were freeing for women, particularly for those who wanted to pursue their career in a creative field such as music. After the availability of contraceptives like the pill, she says "we were freed from the burden of our reproduction. And so then we were more able to do what we wanted. Such as become a drummer!" [laughs].
I ask Lindy how she thinks things have changed for women in the decades since.
Although it's great that media outlets such as triple J are pushing young female musicians, she says, she finds it frustrating when media fails to showcase women who are talented at their instruments, as well as singers. "What annoys me is that on international women's day they play women but they don't play female instrumentalists." In July this year, Lindy and her ex Go-Betweens bandmate Amanda programmed Rage [Australian music video TV program] and made sure to include heaps of females that were guns at their instruments, as well as singers and songwriters.
To finish up, I ask her for some advice for young female musos.
"Practice" she says, "and keep finding people to play with, people who are from your own subculture, people you get on with. Don't worry about anything except that they are the same sort of person as you, that you share the same cultural values"
And a female muso we should all be listening to?
"Carol King" she says firmly.
Lindy is one cool, and very smart chick, and I can't wait to a) go buy a Carol King record and b) check out this doco!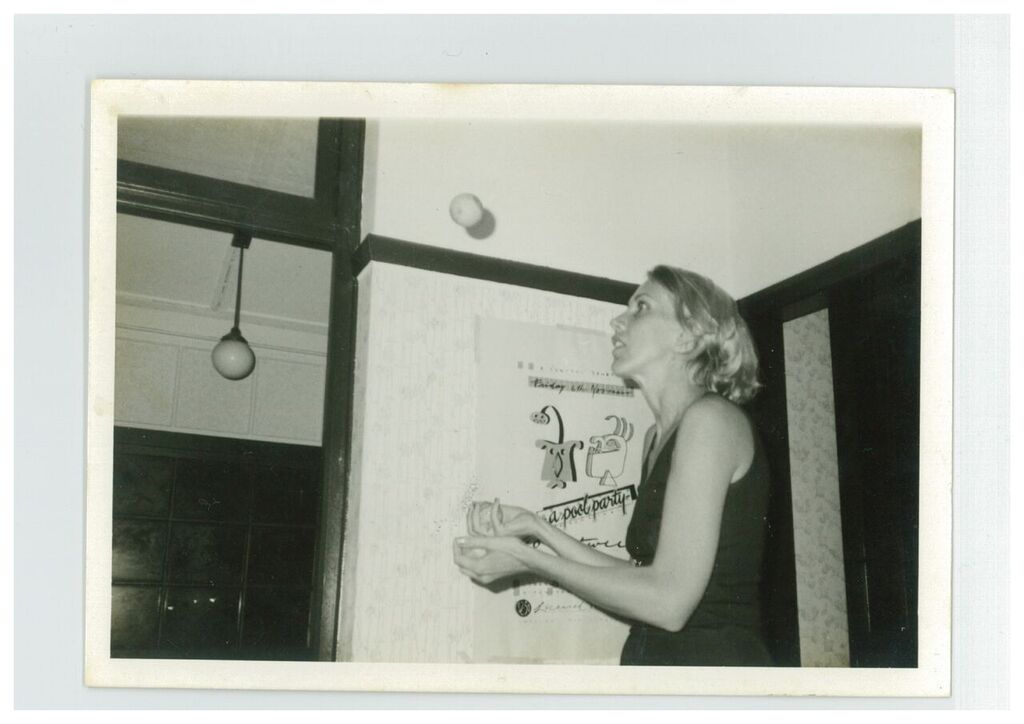 The Go-Betweens: Right Here, is in cinemas from September 28th. You can watch the trailer here: https://www.youtube.com/watch?v=IDjJERFu2xI