Interview of Alanna Eileen by Melissa Barendsen // Meet up-and-comer Alanna Eileen, whose Celtic-folk sounds have got us totally enchanted! She chats to music intern Melissa Barendsen about her spellbinding single, Knowledge.
Interview of Alanna Eileen by Melissa Barendsen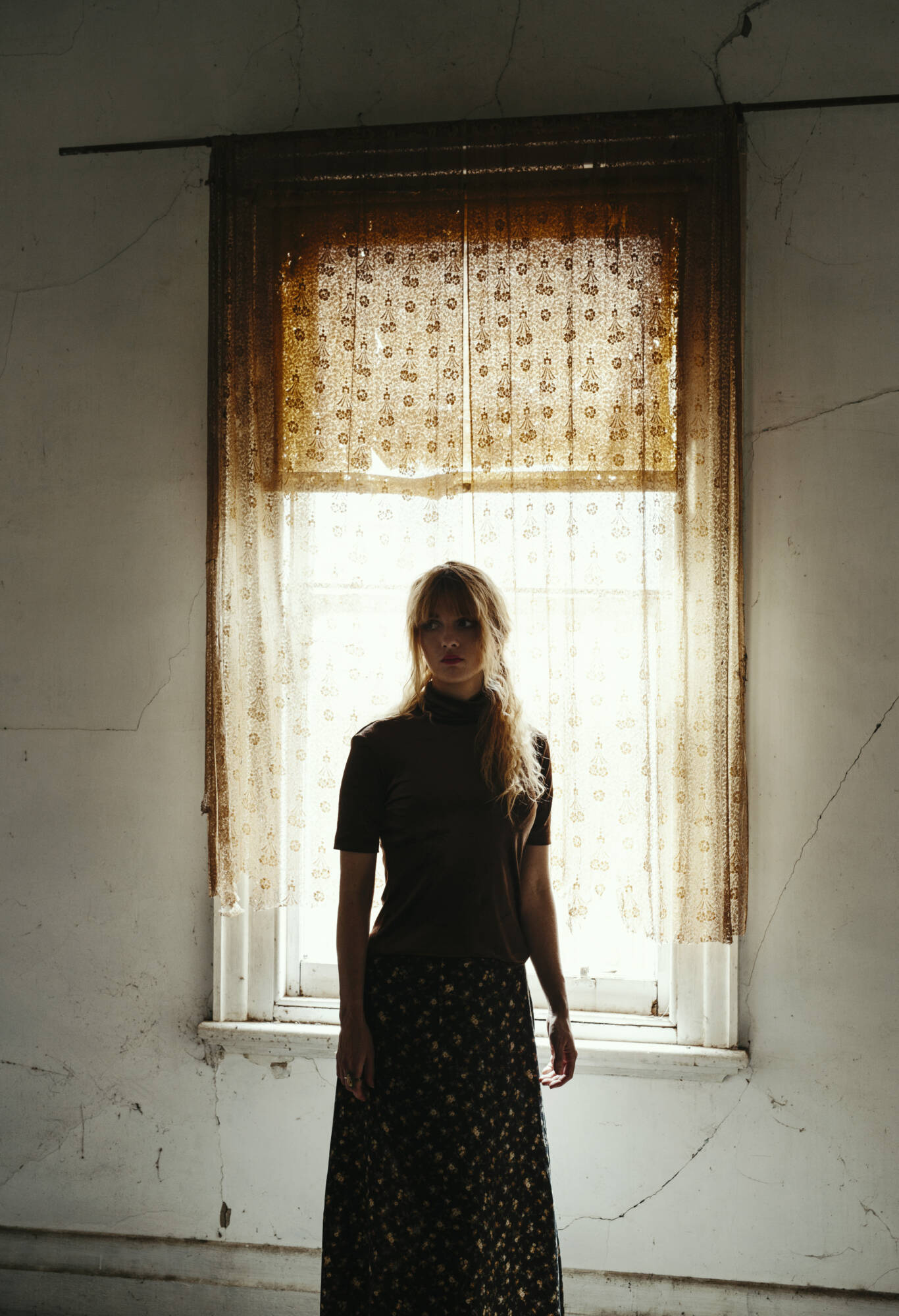 Hi Alanna, how has your day been so far?
A: Hello.  My day has been quite peaceful.
What inspired you to write your latest single, Knowledge?
I'd like it to remain open to interpretation, but I think it's about the ramifications of loneliness.  It deals with what happens when we compromise our values to attain validation from external sources.  In that sense, it's a testament to the importance of maintaining faith in your own resilience and not allowing yourself to drown in an unhealthy situation.
How does Knowledge fit into the new album?
I went to New Zealand to record a full-length album in the winter of 2016.  I spent three weeks at the studio. Unfortunately, the album didn't quite work out, so Knowledge is the only track being released. It was very disheartening, but sometimes these things happen and you have to gather your strength and move on.  I've since written a new album since, that I'll be recording overseas next year.
How was your experience recording in New Zealand?
We recorded in Lyttelton, which is a port town in New Zealand.  It's a small artistic community enclosed by hills, about twenty minutes from the city of Christchurch. If I recall correctly, we tracked Knowledge with me singing and playing live, then had musician Sam Taylor fly down from Auckland to add electric guitar and piano. The electric guitar has a spectral quality to it on this track and I think that informs the atmosphere.
How have your song writing and song writing processes evolved since the release of your first EP?
I feel like I'm a very different person, now.  My songs take a lot longer to write and I deliberate more over lyrical content. I compose almost exclusively on piano and utilise fingerstyle guitar far less than in the past. I have been playing the guitar for eleven or twelve years and I used to spend hours exploring tunings and chords. Changing to piano has been refreshing and opened up new possibilities, particularly in relation to melody. I still use the guitar for some songs, but they all originate on piano.
Some of your music has a Celtic feel to it, where does this influence come from?
My father is Irish and the first songs I learned were traditional Irish, English and Scottish folk songs.  I also spent some time living in Dublin and Cork.
Are there any major differences when performing in different parts of the world?
I haven't noticed any major differences. Audiences can differ from night to night, even in the same city. That said; I haven't toured extensively overseas yet. I'm now based in New Zealand and have found the audiences to be extremely generous, humble and warm.
If you could play anywhere in the world, stage or landmark, where would it be?
I love music more than anything else, so I don't have any strong preferences about where I perform. I'm playing at Rockwood Music Hall in New York this December and am really looking forward to that.
What career would you have if you weren't a singer songwriter?  
If I weren't doing something music-related, I'd be a visual artist or writer.
Stream/download Knowledge on Bandcamp | Follow Alanna Eileen on Facebook