Interview of Julia Jacklin by Molly McKew // We chat to Julia about her very first stage experience (which was a performance of Whitney's My Heart Will Go On, as it turns out), her new single, and what makes a good folk song.
Interview of Julia Jacklin by Molly McKew
Julia was brought up in the Blue Mountains in NSW, and started performing her mellow folk-pop in the inner suburbs of Sydney when she was studying at Uni. Her debut album, Don't Let the Kids Win, was released in 2016 and immediately received kudos from publications such as the Guardian and Rolling Stone Australia, who raved about her tunes' ability to portray "a dusky beauty". She has since toured around the world and in Australia, and releases her new single Eastwick on September 15. We chat to Julia about her very first stage experience (which was a performance of Whitney's My Heart Will Go On, as it turns out), her new single, and what makes a good folk song.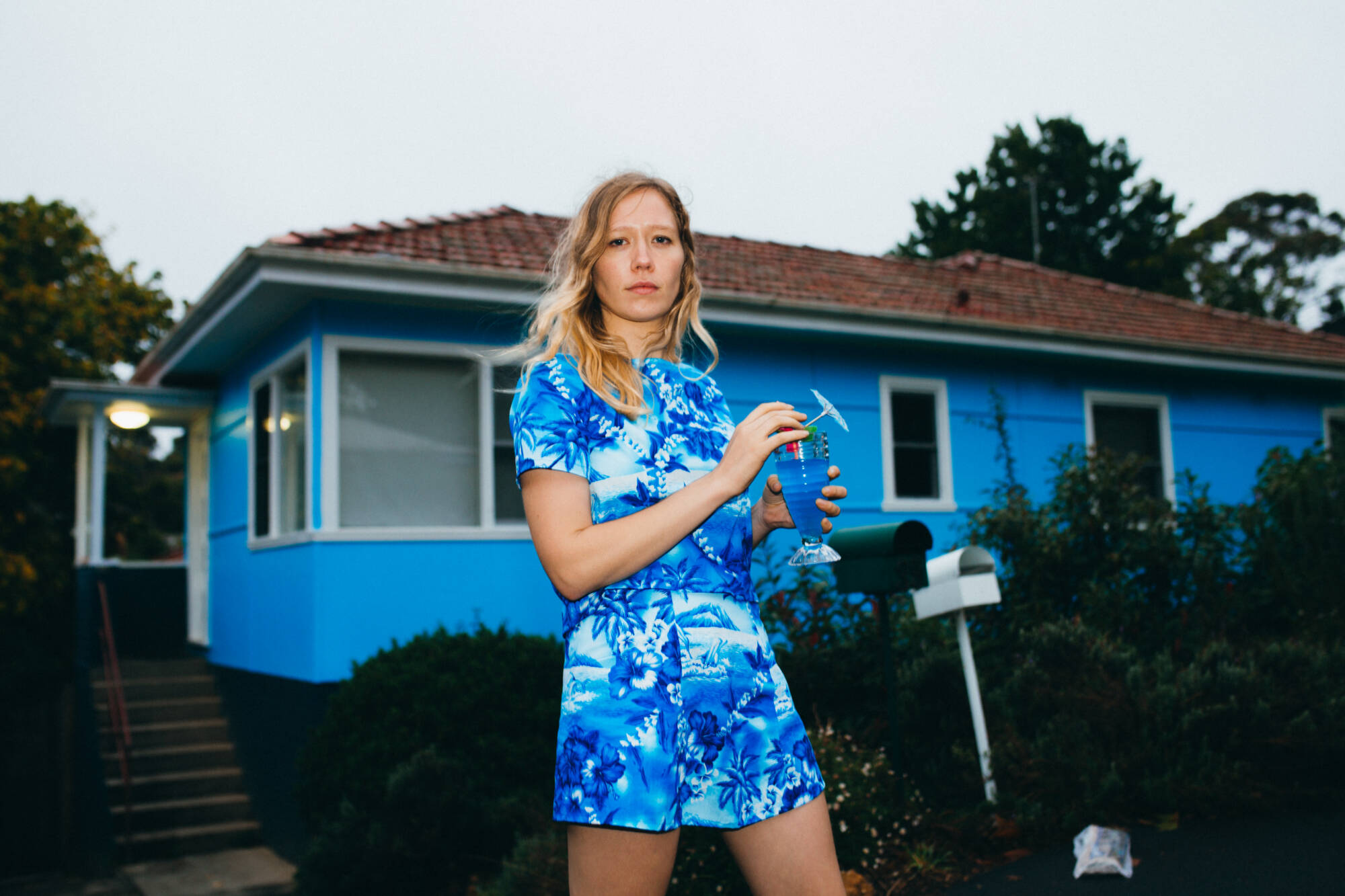 Hi Julia! It seems you have been touring yourself wild lately! Where do you call home at the moment?
Well I am about to finish a very long tour and then I'm going to travel for a bit on my own to mentally cool off before I go home. So I think home right now would be my mother's place in the Blue Mountains.
Tell us about the idea behind your new single, Eastwick.
It took me a long time to write this song. Just had some lines floating around for a while, could never figure out how they fit together.  It all came from watching an episode of Dancing With The Stars that made me feel a unique sense of existential dread.
Your rise to fame has seemed sudden – but I am sure that is not the case! When did you start performing and what made you decide to take the plunge and give music a real shot?
I started playing in bands around 19-20, before that it had been mostly musicals and classical singing concerts.  I guess I decided to give music a real shot when I finished university and didn't want to go straight into the workforce before I gave music a go.
Can you remember your first experiences performing live?
Well if I go way back to the first time I think it was singing the theme to titanic, "My Heart Will Go On" at my local church for an end of term singing concert. I would give so much money to have footage of that. Mum didn't want to pull out a camera and be one of "those" mothers she said.
Your music straddles many genres – folk/indie/pop – but seems to be somewhat part of the revival of folk in the last few years. What do you love about folk and acoustic music?
I think it's just pretty easy to get into. You don't need much gear and there's so many places to test out your stuff on small disinterested crowds that won't laugh at you.
You have said in the past that "no one wants to hear a folk song about how everything is going great." Do you feel that you have to be singing about painful/serious times to write a good folk song, or can it be used as a vehicle for other (happier) emotions, too?
I don't really agree with that anymore. I think if you're a good writer you can get away with any topic as long as you're not trying too hard. It's definitely easier to write a good sad song than a good happy song. I get a bit tired of folk songwriters patting themselves on the back for only bringing sadness to the stage.
What did you listen to growing up?
Doris Day, Eva Cassidy, The Drifters, Bjork, Luka Bloom. They're the main ones my parents listened to that I liked.
You must have some wisdom under your belt after the last couple of years! What is your number one piece of advice for a budding singer-songwriter?
Don't take promo shots holding an acoustic guitar whilst sitting at the base of a tree.
 How do you deal with self-doubt (if you have it!) and cultivate a belief in your product? Has the support of other musos been important for this?
I definitely have self-doubt, I don't know anyone who doesn't. I think though sometimes I just get the strength to push through it and trust my instincts. Once I started actually liking my own songs that was a game changer. It sounds simple but I think at the beginning I was writing songs that I thought my friends would like or my mum. When I started writing for myself that's when people really started to listen. And yes it certainly helps having gotten to know a lot of musicians this year who have propped me up.
Finally, if you could have dinner with any three people in the world, ever, alive or dead, who would be at your dinner party?
Right now it would be my sister because I miss her, my year 4 teacher Mr Downey because he was great and I want to know what he's up to, and Kristen Wiig.
 And – yum – what would you serve for dessert?
Milkshakes