Review by Molly McKew and Rose Sejean // Photographs by Emily Blackburn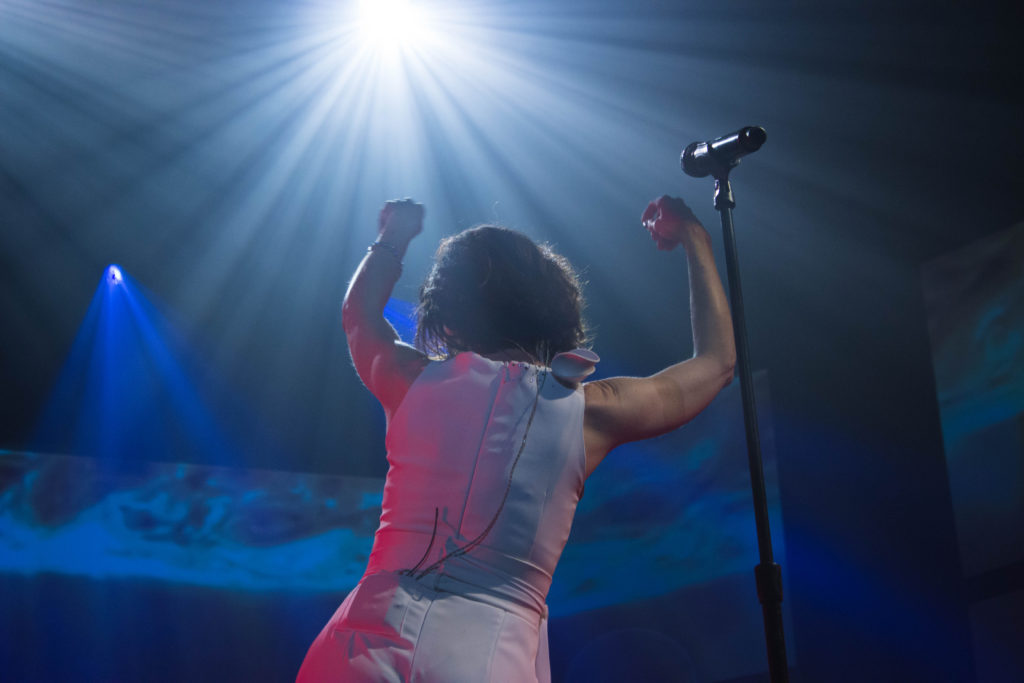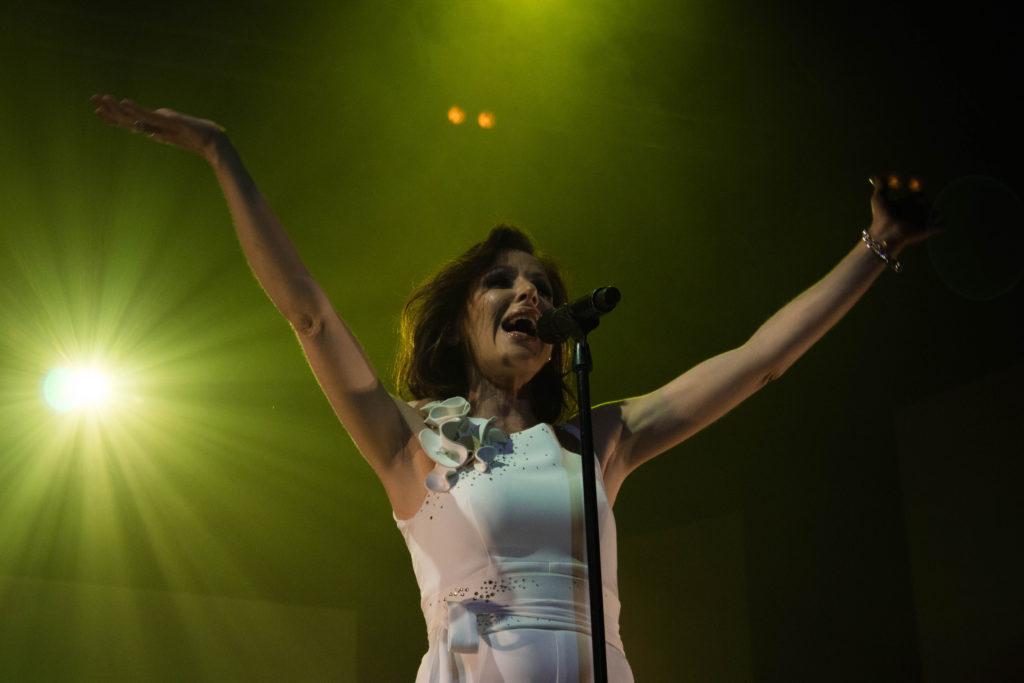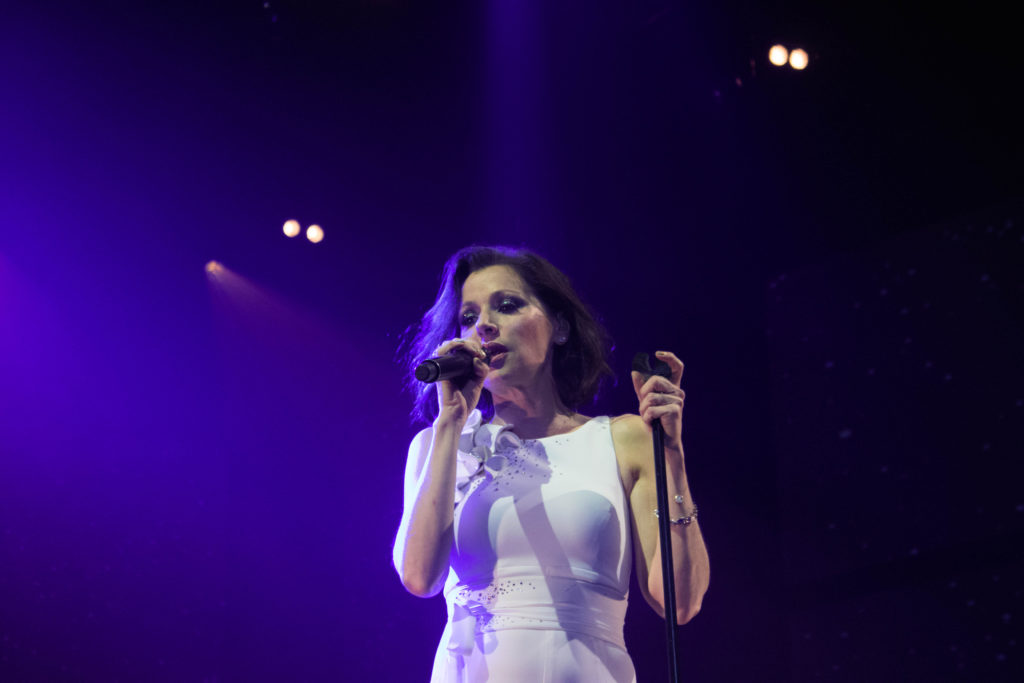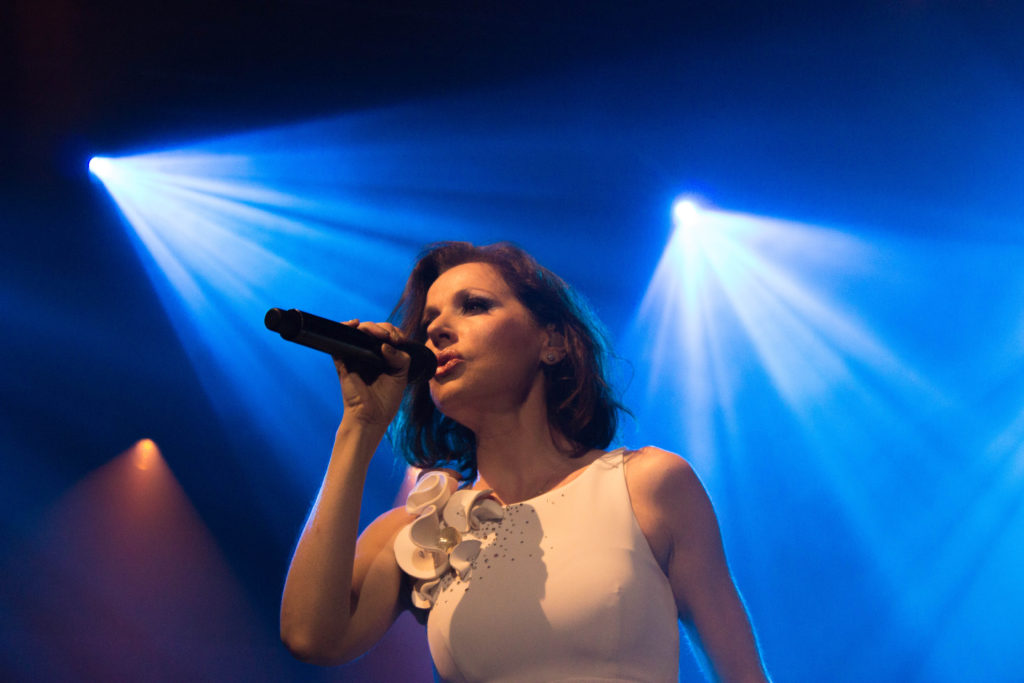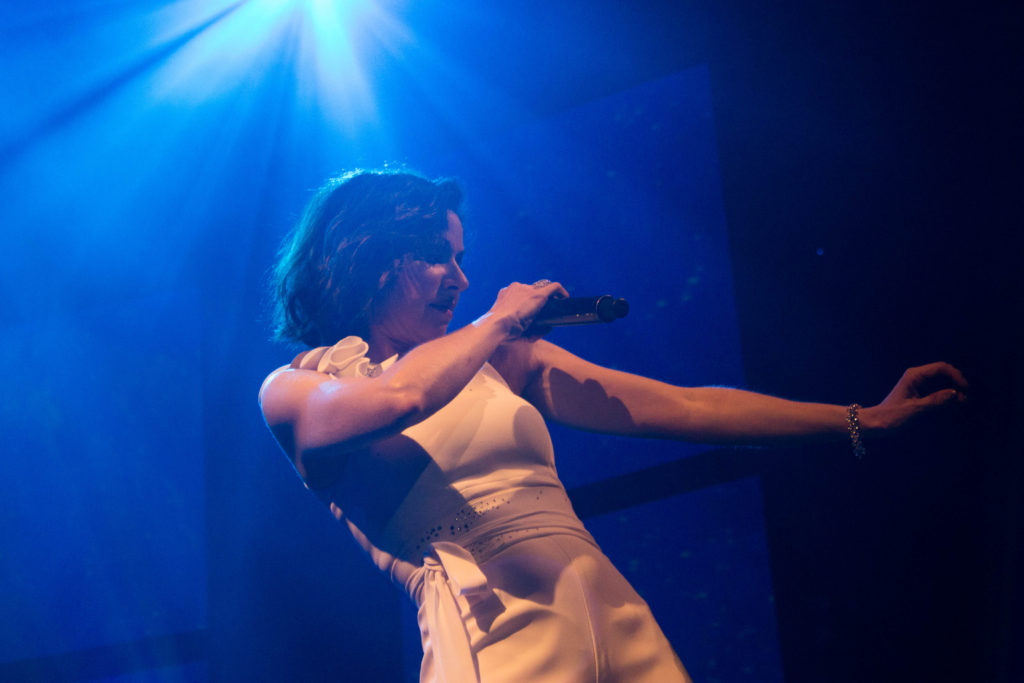 Molly: After a surprisingly scrumptious falafel platter at the Crown Casino food court, we arrived at the Melbourne Convention Centre entirely unsure about what to expect from Tina's show. I knew that I must have heard heaps of her songs – as a child of the 1990s, she was always playing somewhere, as ubiquitous as the smell of sausages at a school fair. My recent encounters with Tina's legacy have been wailing the song, Chains in my bedroom while getting ready to go out, and I was hanging to see this tune live! 
Rose: As a kid, I remember Saturday mornings miming along with the diva on Video Hits, but had never seen her live, so I was pretty keen to get an in-person glimpse of the veteran doing what she does best. When an artist manages to sustain an international singing career for four decades…and happens to be female, a li'l respect is due.
Molly: The Convention Centre was full of the excited energy of mum and daughter duos (super cute!), and couples and friends who had doubtless grown up with Tina's music. When the show finally opened, we were treated to a montage of memories on huge screens that were a backdrop to the stage: Tina as a child on Young Talent Time, as a fluffy haired 80s disco queen, then as a sultry 90s diva. And then the real thing finally emerged, sporting a very sexy white pantsuit. After a mellow beginning, the energy was lifted big time with Heaven Help My Heart. Sorrento Moon, another hit, upped the mood from buzzing to all out abandon and I spotted a few impassioned fist pumps in the audience as fans grooved away.
Rose: Tina Arena was in some of the best form of her entire career – her voice was a total powerhouse, her energy levels were on high, and the audience was in the palm of her God-like hands. "Melbourne, ma home town," she said to her crowd of (very vocal) devotees, "It's hard to explain what I'm feeling right now". Singling out familiar faces and dropping in plenty of jokes along the way, it felt like Tina was addressing a huge gathering of old friends ready for an evening down memory lane, and boy, were we in for a treat! From intro to encore and six fabulous costume changes, Tina Arena and her band – made up of some of the industry's finest musicians and vocalists (shout out to the exquisite Musical Direction by Dorian West) – gave the crowd a first class ride to music heaven.  
Molly: The crowd was totally on board. And there were some surprises in store – an appearance by Kate Miller Heidke, who joined Tina on stage for their new collaboration, Not Still in Love with You, and a personal fave, a rendition of power ballad I Wanna Know What Love Is, by 80s band Foreigner, all the while wearing a spangly see-through gown over some bangin' black hotpants (with voluminous arms and tassels that Stevie Nicks could only dream about). And of course, Chains – the emotive strings and desperate vocals get me every time!
Rose: You can't deny it, Chains was everything… But my unsuspecting show-stopper was her performance of Woman. The tune seemed to silence the auditorium – Tina's voice at its all-time high seemed to permeate the walls and almost shake the floor with it. It was live music at its most glorious. There's something about the confidence of a woman who knows where she's been that you just can't manufacture.   
Molly: Woman spoke to me big time too – it had this delicious crescendo that felt like it was going to go on forever. The song was all about the multiple roles women are expected to play throughout our lives – attractive in a mini skirt, nursing children and sick partners, commanding career woman etc. Another highlight for me was the very sweet I'm Only Lonely For You, which almost made me cry – it was so simply romantic.
Rose: She isn't afraid to speak her mind about the hard stuff either! Back in 2015, Tina Arena stopped us in our tracks with her ARIA Hall of Fame speech, speaking out against sexism and ageism in music. Well, if her performance on Friday night was anything to go by, Tina Arena is living proof that when an artist is able to hone their craft for decades, you end up with a master.
Molly: I emerged blown away by her voice and amazed at the vocal technique she's built into something spectacular – she's been working at it since she was five years old. Every note was clear as ice, and full and rich, and she did not falter once in a 2.5 hour show. It was an absolute pleasure to witness such strong and beautiful vocal acrobatics in real life. The backing vocalists were a highlight too – they had a great rapport with Tina and were expert egg shakers. They even pulled out some groovin dance moves alongside the singer.
Rose: Move over John Farnham, Tina Arena is The Voice.
'INNOCENCE TO UNDERSTANDING' Greatest Hits Tour Dates
FRIDAY 22 SEPTEMBER | WIN ENTERTAINMENT CENTRE THEATRE, WOLLONGONG, NSW www.ticketmaster.com.au
SATURDAY 23 SEPTEMBER | ICC SYDNEY THEATRE, SYDNEY, NSW
 www.ticketek.com.au
SUNDAY 24 SEPTEMBER | CANBERRA THEATRE, CANBERRA, ACT www.canberratheatrecentre.com.au
TUESDAY 26 SEPTEMBER | PRINCESS THEATRE, LAUNCESTON, TAS www.theatrenorth.com.au
WEDNESDAY 27 SEPTEMBER | THEATRE ROYAL, HOBART, TAS www.theatreroyal.com.au  | www.ticketek.com.au
THURSDAY, 5 OCTOBER | THEBARTON THEATRE, ADELAIDE, SA www.ticketmaster.com.au
FRIDAY 6 OCTOBER | CROWN THEATRE, PERTH, BURSWOOD, WA
 www.ticketmaster.com.au
[share]