Writing by Rose Sejean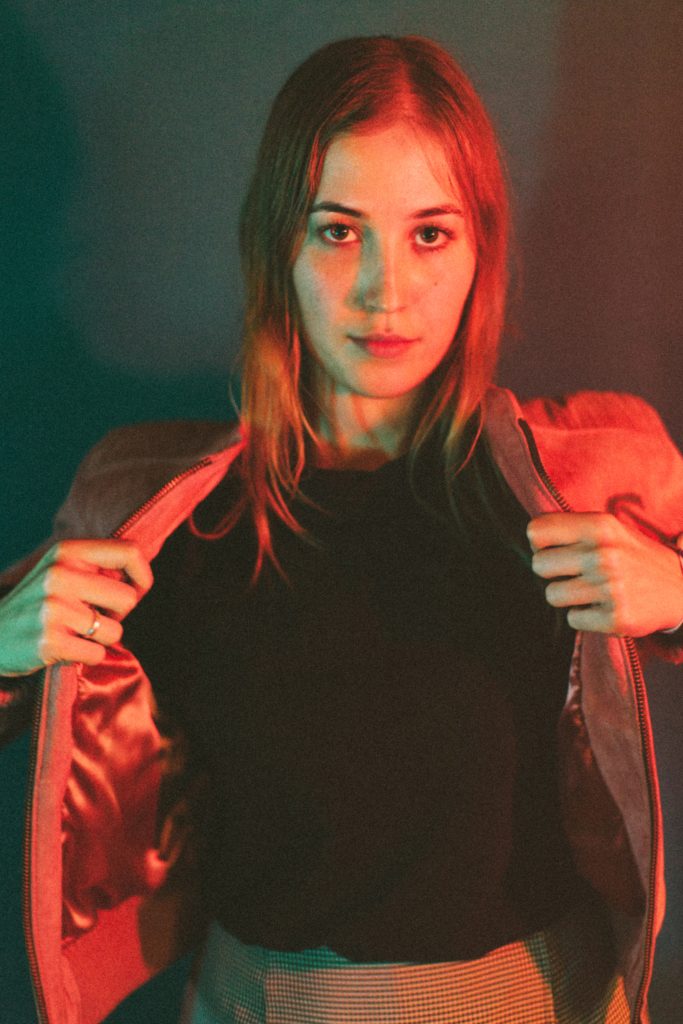 Hey Hatchie! What have you been up to today?
I've just got back from a week away of shows! So, today has consisted of a lot of boring washing and catching up on all the work I've been putting off!
You've had such an incredible year, what have been your biggest highlights? 
I got to play The Metro in Sydney this week supporting The Temper Trap, it was the biggest crowd I've played to yet, which was pretty amazing. Also, just getting the opportunity this year to finally play a set of songs I've been working really hard on over the last two years has been super rewarding and exciting.
Tell us about how you first got started as a musician?
I've played in bands in Brisbane with my best friends since I was 17, this year I decided I really wanted to start my own project. Hatchie has been a great outlet for my more personal songs that I feel deserve more shiny, pop production.
Speaking of; we are obsessed with your brand new single Sure! Can you give us some background on the track?
Thank you! I wrote it a few months ago when I was playing around with the tuning of my guitar. It came really naturally to me and I knew I wanted it to be the next single straight away. It was a real boost of confidence – I usually spend a lot longer fine tuning and perfecting songs but this one just felt right. The lyrics focus on a relationship that should probably be over, but keeps starting back up because the couple can't bear to be apart.
Aside from being ridiculously catchy, your songs have a really layered and sophisticated sound; what/who have been your musical influences over the years?
It's a mixture of modern pop, dream pop and new wave/post-punk – New Order, Siouxsie & The Banshees, The Sundays, Cocteau Twins, The Cure, Charli XCX, Carly Rae Jepsen.
You've recently hit the road on an Aussie tour! What can fans expect from your live show?
They can expect loud guitars, lots of synth and a bunch of new songs!
As a performer and songwriter, how do you cope with moments of self-doubt?
I'm really lucky to have a great support system of friends and loved ones who I can talk to whenever I'm feeling unsure of myself. I also remind myself that it's ok to not be the most confident person all the time, and there are always going to be down periods.
Tell us about your writing process? 
It's never exactly the same, but usually, I'll start with a melody to focus on, flesh it out on guitar, record a demo and fill in the blanks with lyrics I've already written that I feel suit it. Then I'll share it with someone and decide what's missing, re-demo it with a bit of help until it's something I'm really happy with.
If you could give a present to your 14-year-old self, what would it be?
An electric guitar and 10000 times more self-confidence, so I could spend more time doing and waste less time thinking!
What advice do you have for young females considering a career in music?
Go for it!!! Don't be afraid to ask for help, but trust your gut and have faith in yourself.
WATCH THE VIDEO FOR HATCHIE'S NEW SINGLE, TRY, BELOW | FOLLOW HATCHIE ON FACEBOOK AND INSTAGRAM
HATCHIE AUSTRALIA TOUR DATES 2017 & 2018:
Thursday 7 – Saturday 9 December
Festival of the Sun | Port Macquarie, NSW
Monday 12 – Saturday 17 March 2018
SXSW | Austin TX
Friday 23 February
The Tivoli | Brisbane, QLD
Ball Park Music support
Saturday 24 February
The Zoo | Brisbane, QLD
Ball Park Music support
Thursday 1 March
The Gov | Adelaide, SA
Ball Park Music support
Friday 2 March
The Forum | Melbourne, VIC
Ball Park Music support
Sunday 4 March
Badlands Carpark | Perth, WA
Ball Park Music support
Friday 9 March
The Enmore Theatre | Sydney, NSW 
Ball Park Music support
[share]