Interview of Iluka by Molly McKew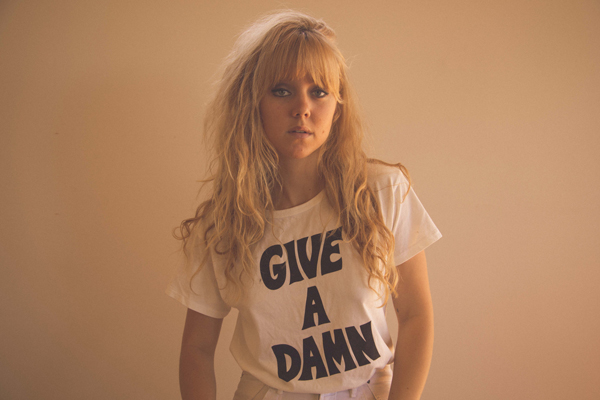 Loving the new single Iluka! What was the message behind the tune, and has it been received well?  
The whole message behind this song is one of radical self-expression and defiance. When I wrote it, a couple of years ago now, I had this real sense of impotence and apathy within my generation. Rather fittingly, I didn't know what to do with the song at that time. But I feel like with all that is happening in the world right now people are being shaken awake, whether we like it or not. There is this real momentum gathering around social and cultural change which is really exciting. The youth in particular are realising that there is another way. That the power actually is with the people if we want it. If we choose it. So the song came to life in this atmosphere of change and echoes the idea of reclaiming our power – as the song choruses, 'we want it back'.
I think the song's been received well.  She's barely a newborn but Rolling Stone saw fit to give the world their first glimpse, Spotify added her to their New Music playlist, Double J and Unearthed have been spinning her nationally, and now I'm talking to Ramona!
I love how rich and upbeat your tunes are! What do you love about pop as a genre?
What's not to love?  It's such a craft.  Trying to create something catchy and memorable, melodic and meaningful.  I guess my appreciation started very young, watching my Dad write songs and him exposing me to songwriters like Paul McCartney, John Lennon and Brian Wilson, who for me are the pinnacle of great pop songwriters.
I used to be a MASSIVE Killing Heidi fan and thought Ella Hooper was the most badass human ever. What was it like touring with the band this year?
Amazing. They were such a great crew to be with out on the road. Especially Ella. It was awesome to get to sit down with her and chat about everything. She is someone who has been in the industry for a long time and achieved a lot of success at a very early age. It was amazing hearing about her experiences as a woman in the industry at a time when there wasn't a whole lot of female fronted bands around. Times are definitely changing and hopefully they will continue to do so (for female artists anyway)!
Can you tell us about your first experiences performing live? Were you nervous?
I was terrified. I mean I had been involved with some performances at school but I was never the centre stage drama performance kind of kid. I kept my performing and song-writing pretty private for a long time. So when it came to my first actual gig it was a big deal. It was at this tiny café near where I lived. I told all my friends and family to come and they did. I ended up being situated in the corner of the room, half covered by a pot plant in this rowdy, noisy café. So nobody could hear me and to be honest nobody could really see me either. That suited me just fine though!
Who were some of your musical inspirations when you were starting out?
I grew up listening to a lot of the folky, singer-songwriter stuff.  The usual suspects – Bob Dylan, Joni Mitchell, Donovan, Nick Drake, Leonard Cohen, Tom Petty, Fleetwood Mac. So when I was starting out I drew a lot of inspiration from those characters.  As I developed my voice though I loved a lot of the jazz and soul stuff like Ella Fitzgerald, Nina Simone, Billie Holiday, John Coltrane, Stevie Wonder, Ray Charles and Sly & the Family Stone.
I love that you're outspoken and don't dull down your ideas for fear of being too confrontational or angry! What made you decide to make music a vehicle for your beliefs – have you always sung about politics?
I wouldn't say that I have always sung explicitly about politics but my music always has been a vehicle for my beliefs and there has always been a social conscience in my song-writing. I guess in this past year though, particularly through my involvement in certain movements like the Women's March, and generally the momentum for social change that is gathering all over the world, I have felt inspired to speak up through any medium, including my music. It is so important for artists to reflect the times they are in, and now, as much as ever, we need to ignite this revolutionary spirit that is growing. Especially among the youth who are realising that there is another way. Real social and cultural change is possible.
You were involved in the Women in Music Conference for Vivid Sydney this year – what kind of things do you think we need to be doing to make the music industry an inspiring and supportive space for women?
I think we need to be constantly creating and expanding supportive networks for women. It is such a male dominated industry, and I think in the past women have often felt isolated and at times unnecessarily competitive. The only way we will encourage an inclusive space for women is if we come together as women and support each other tirelessly. The recent #meNOmore campaign focusing on discrimination of women in the Australian music Industry was a perfect example of how effective networks of women can be in instrumenting change. It's about creating a space where women feel safe to speak up about issues like sexual abuse and discrimination and attack the problem with our collective strength.
And, we ask everyone this but it's SO important – what advice would you give young women wanting to pursue music? Is there anything you wish someone had told you when you were younger?
To never ever compromise yourself or your art because somebody told you it would make you more successful. There is so much music out there today and a lot of it all sounds the same. I think we are in desperate need of something new. Something authentic. Something that hasn't been compromised by a myriad of middle men. It's all bullshit. Especially as a woman, people seem to constantly think that they are doing you a favour when they offer some advice or 'steer' you in the right direction. I think when I was starting out and quite impressionable and I listened to the shit talk a little more. Now I will honestly have none of it. I am so fucking done with it. I am making my own music and sticking to my own vision and if it takes me longer to 'make it', then so be it.
A fun one: if you could travel anywhere in the world right now, where would you go?
Cuba. I have been meaning to go for a while and I would LOVE to shoot a music video there… So any Cuban filmmakers out there, hit a sister up!
Finally, give us five records to add to our 2018 playlist!
The Lemon Twigs – Brothers of Destruction
The War On Drugs – A Deeper Understanding
Vulfpeck – Mr Finish Line
Bonobo – Migration
Father John Misty – Pure Comedy
[spotifyplaybutton play="spotify:album:3XDTa7lD03V7vv8RhOFExt"/]
[share]