Writing by Elise Braun // Many swimsuit shops offer only arbitrarily labelled 'women's sizes' (e.g. 8-16 or S-XL). When cup sizes are accounted for, often the only options are A-D.
Writing by Elise Braun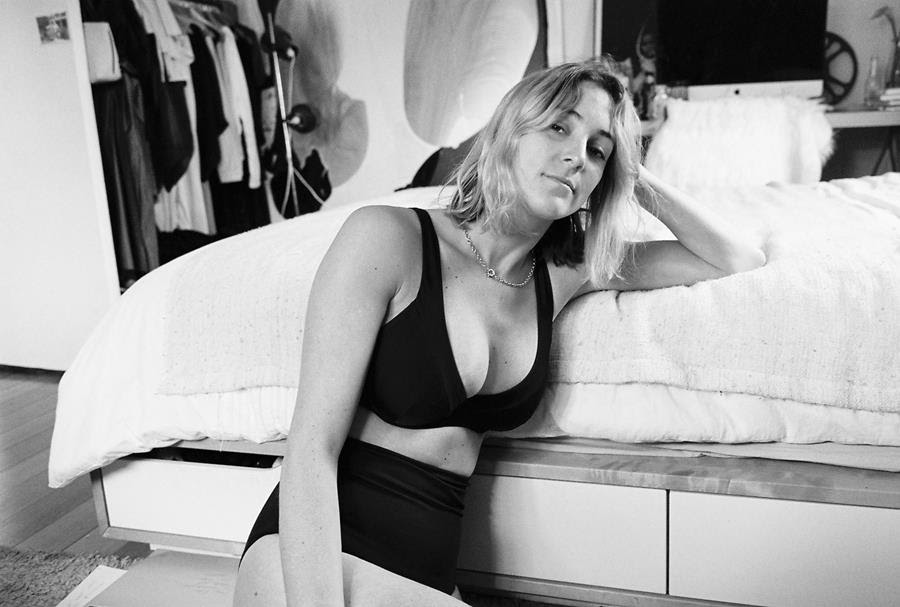 In late 2017, I grimaced as the days became longer and the sunlight became warmer. Summer was approaching, and summer meant swimsuit season. My bikini top had finally frayed its way into bikini heaven and it was time to go swimsuit shopping. This always induces feelings of dread! I had gone up another cup-size in the past year, surprising myself, and my new DDs were starting to need some additional support. Over several months I visited various swimwear shops, trying to find something that would fit me, provided support, and actually looked good. Everything I tried wasn't quite right.
Some designs were no more than a narrow triangle on a piece of string, while others were boring, unflattering or provided unwanted padding. None offered the support that I could find in a decent bra. I ended up settling for a design that looks and feels… just okay.
My story is not uncommon. Many swimsuit shops offer only arbitrarily labelled 'women's sizes' (e.g. 8-16 or S-XL). When cup sizes are accounted for, often the only options are A-D. This is despite the fact that over the last century, average Australian bra sizes have increased, with the average bra size to be around a C or D and one quarter of bra sales are for D cups or larger.
Over the past three years, close friends Stephanie Korn and Carly Warson have developed the – fold, a swimwear brand which aims to make sure D+ women no longer need to settle for something that's not quite right. Stephanie and Carly, who have both studied business and design courses, have been friends since playgroup. As lovers of fashion and art, they found that "D+ swimwear market didn't reflect our style, interests in art, fashion and architecture and it certainly didn't reflect a lifestyle or woman we related to."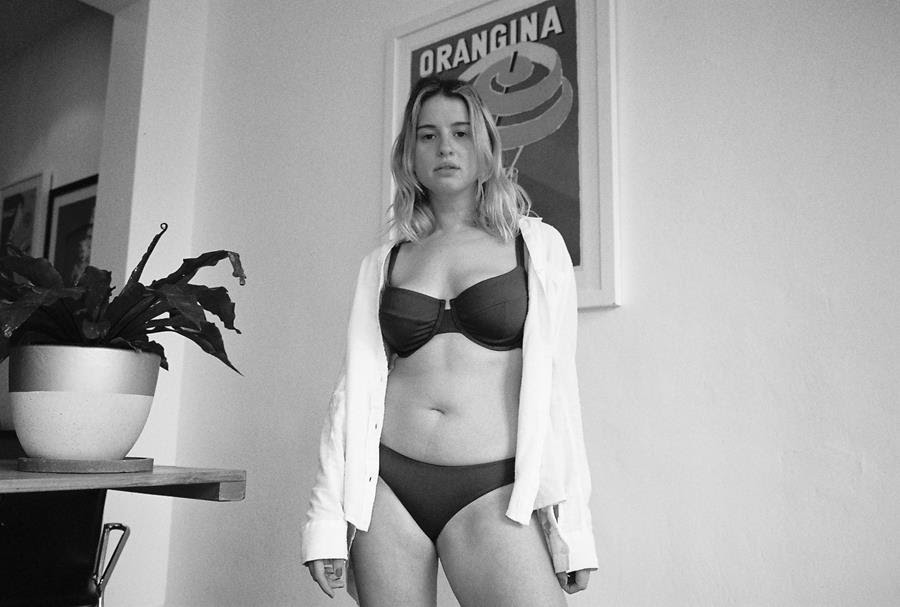 Their business aims to provide optimal fit, function and design for D+ busts. "Over the three years of development we worked closely with lingerie pattern makers who were experts in D+ sizes, to ensure all styles were designed to offer superior support and comfort," they told Ramona. Designs were tested and tailored over and over again. The process was challenging but rewarding. "We both have a larger bust and still underestimated the complexity of designing for one," they said. "Every detail counted."
Stephanie and Carly also want to take the pain out of the swimwear shopping experience. "The – fold online shopping experience is designed to praise curves and avoid everything we find inhibiting as D+ shoppers," they said. Their website offers visual fitting, size and style guides to inform customers which styles will support and flatter their figures. Customers can mix and match styles and colours, and tops and bottoms. Their photography style is minimalist and clean, and they choose models thoughtfully. "We know how important it is to use our platform to contribute to the widespread movement of body positivity, female empowerment and equality through embracing body diversity, shapes, colours and personalities," they said.
Finally, the – fold is committed to giving back, as they recycle 78% of their Italian fabric from post- consumer waste, use recycled materials in the packaging, and donate $1 from each sale to the National Breast Cancer Foundation. Customers are given the option to match the donation at checkout.
The pair have enjoyed early success, and seen their hard work already paying off. Several sizes sold out in a matter of weeks since opening for pre-order in November 2017. Their wait-list continues to grow. So far, the – fold has received "hundreds of brave and exposed emails" from happy customers, who have experienced frustrations shopping for their size in the Australian swimwear market in the past. Looking towards the future, Stephanie and Carly aim to continue focusing on women with larger busts, but also hope to extend their size range (currently sizes 8-16 and cup sizes D-F) while investigating new designs and techniques. You can find their range on their website.