Interview of Abi by Savannah Mullings-Johnson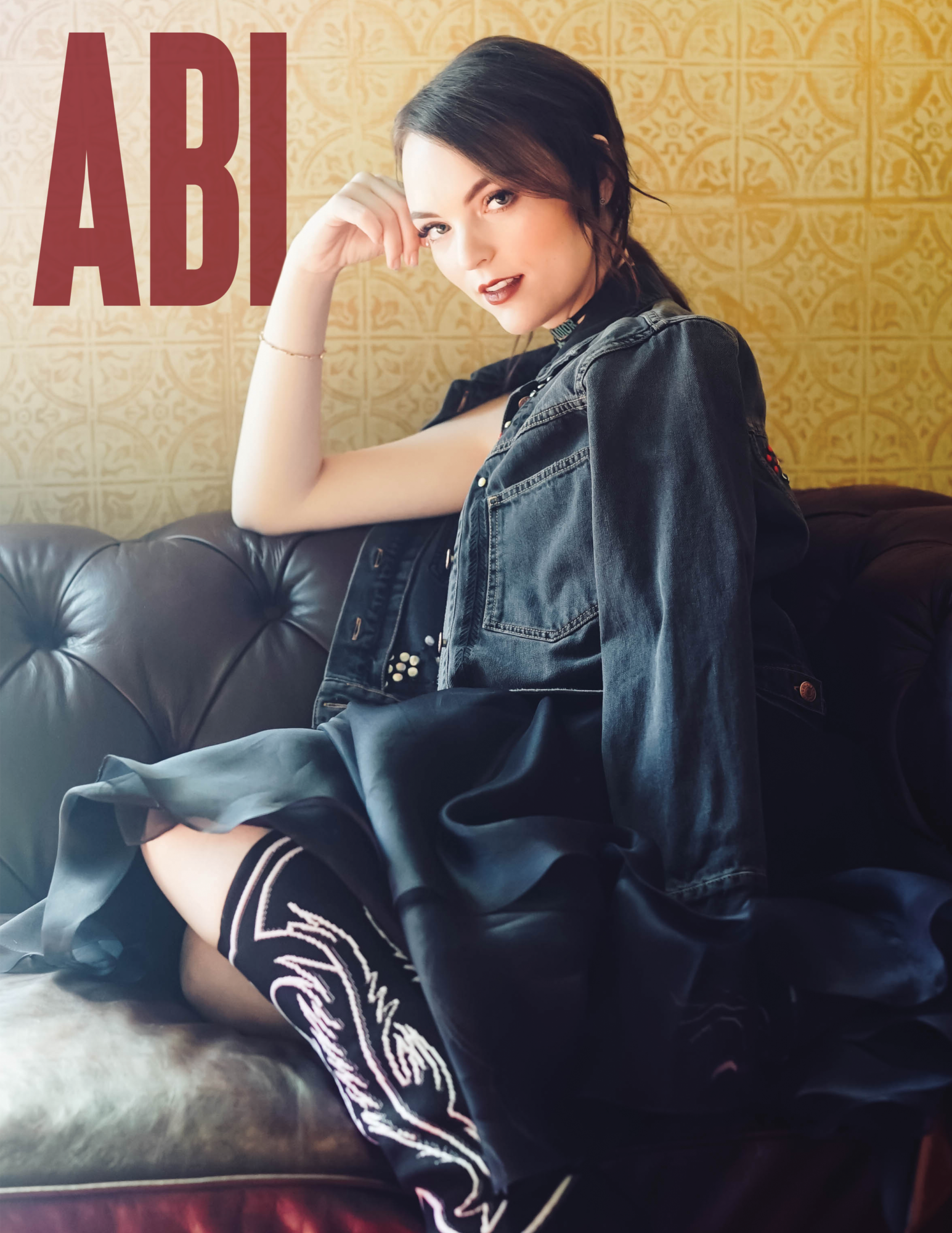 Ramona recently had the chance to chat to up and coming Country singer Abi. The 20 Year-Old Texas native released her debut single 'A Day Without' back in May, the heartfelt track has been praised for its authenticity and relatable lyrics.
So what is 'A Day Without' about? Well that is open to interpretation, the song reflects on loss but how you hear the lyrics will depend on how the song connects to you.
For the rising singer, the song draws parallels to her own experience with loss after the tragic death of her father at a young age to which she describes on her official website as giving her a 'redefined perspective on life.'
Abi is a definite one to watch, check out our interview below to get a lowdown on all things Abi!
Hiya Abi, how are you?
I'm good! Thank you so much for having me.
Can you tell us a little bit about yourself?
Born and raised in Texas, moved to California at the age of 11, and now living in Nashville! I grew up listening to country and doing a bunch of musical theatre, so performing and singing country became second nature and my biggest passion at a young age. I am so grateful to be able to do what I love.
How would you describe your style of country music?
I've had the privilege (probably luck) of being on some really amazing pop tours, opening for Kelly Clarkson and Pentatonix. I think the biggest thing I discovered about my music was performing to pop-dominant audiences and having listeners come up to me and say, "wow! I never listened to country before you and now I'm hooked." Long story short, I like to think of my music as crossover and a way of introducing people to the genre and all the amazing music it has to explore.
Are there any artists you feel have influenced you as a musician?
Definitely. Shania Twain really inspired and empowered me as a female, Keith Urban's music has always encouraged me to push the boundaries of pop and country, Ed Sheeran's lyrics I find to be very story telling and similar to country.. there's so many. Over all, I try to be influenced and inspired by every artist I encounter and listen to in some way—big or small.
A Day Without You is a powerful song about loss and heartbreak. Can you give us an insight into what it means to you?
Thank you! The song is truly open to interpretation, and I think that's my favorite thing about it. When I heard the song, I related it to the loss of my father and how I felt before losing him. It's such a vulnerable space to put myself in but it's also very healing.
You have toured with the likes of Kelly Clarkson, Pentatonix and Jesse McCartney. What has been your most memorable experience?
I think watching these seasoned professionals absolutely kill it on stage. I would watch every act every single night and never get bored, and learn so much from their presences. It's been pretty amazing to encounter so many hard-working and talented individuals.
Are you working with any incredible songwriters at the moment?
Always! I love that you are asking this, because songwriters truly drive this industry and deserve all the recognition in the world. Bonnie Baker, Matt McVaney, Ryan Griffin, and Cameron Jaymes just to name a FEW of the amazing and talented people I'm lucky to work with.
When should we expect a new single?
Soon! I'm letting "A Day Without" have it's moment before introducing some of my new music but I'm so pumped.
Where do you see yourself in 5 years?
Continuing music and traveling! I just wish to be as happy and fulfilled as I currently am.
Are there any artists you would like to collaborate with?
I think that any of the artists I mentioned earlier would be an absolute dream, but also I would love to work with some fellow ladies in the industry that I'm really admiring right now—Lucie Silvas, Kalie Shorr, and Jillian Jacqueline just to name a few.
[share]