Writing by Molly Mckew // The National Indigenous Music Awards are this week – and to celebrate we were lucky enough to chat to two boss Indigenous women who are up for an award. We talk the importance of celebrating Indigenous Australian artists, issues facing Indigenous women in the music biz, and get some tips on who we should be listening to this year. And make sure to check out the NIMA playlist to hear some the best Indigenous music talent around!
Writing by Molly Mckew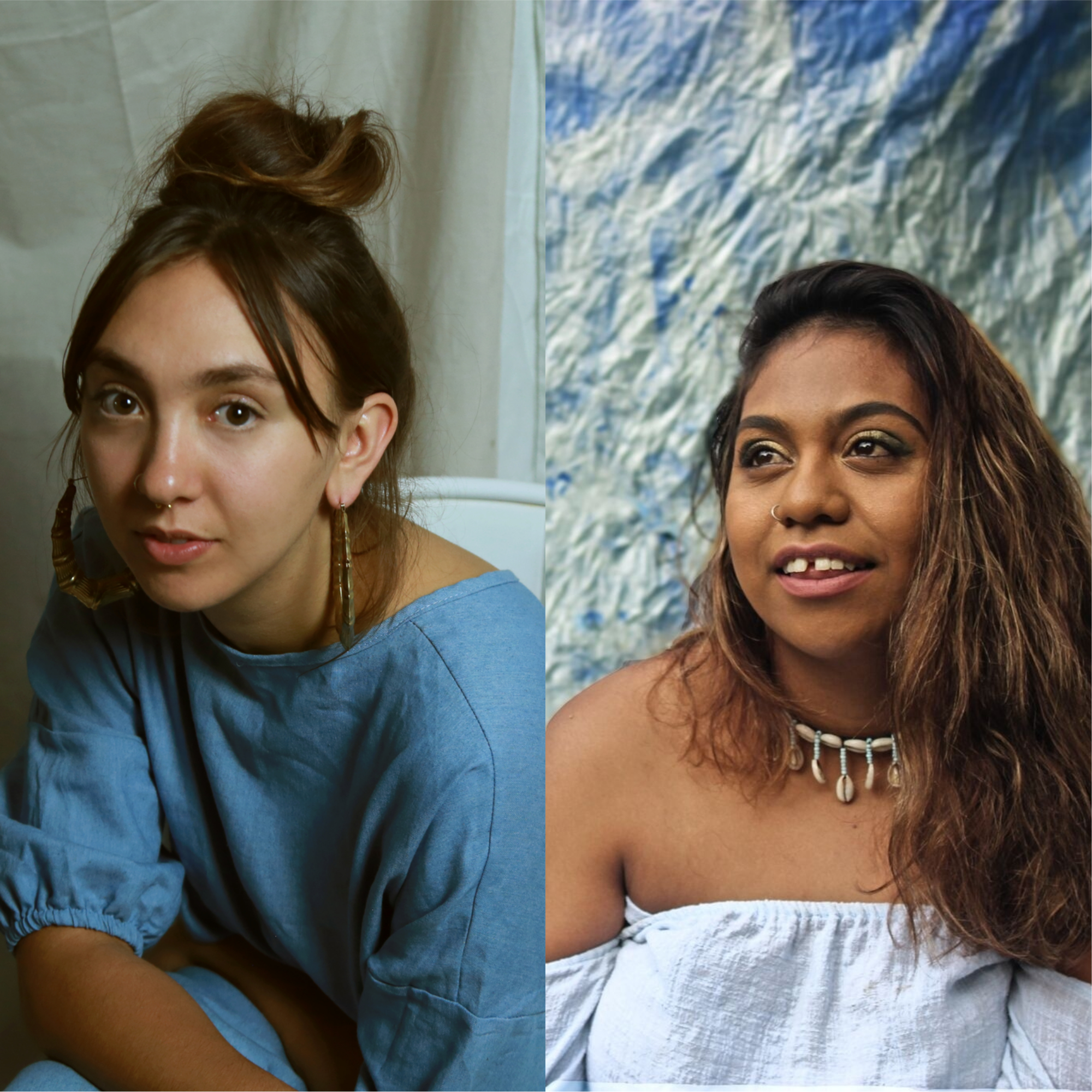 Molly: So nice to meet you both! Where do you guys call home?
Alice: I'm from a town called Horsham in Western Victoria. I live in Melbourne now but I still think of the country as my home – particularly our farm along the Grampians.
Emily: I live in Brisbane atm but home to me is Bickerton Island or Groote Eylandt.
Molly: What does NIMA mean for you – how important is it that Indigenous music is celebrated with these awards and this ceremony?
Alice: It means a lot to me to be nominated alongside artists that I respect and admire so much. I'm looking forward to being at the awards surrounded by so much black talent!
Emily: It's incredible to the see the diversity of mob in genres. It's inspiring to be surrounded by talented beautiful human beings who have been shining. To be able to have a platform where we can celebrate our indigenous artists is incredible. We are a sacred culture and our people have been through so much trauma and pain – to be able to be acknowledged in a space where we can celebrate being black artists TOGETHER and our messages recognised is historical and is so special.
Molly: Many have called out Australian producers and music makers for sidelining Indigenous acts and not promoting Indigenous music. Do you find there are particular challenges being an Indigenous woman in the Australian music scene?
Alice: This is a pretty big question. Absolutely there are challenges in being a First Nations women in the industry, it's a challenge within day-to-day so existing in an industry where you are sort of categorised or judged very quickly, it can be really difficult. But I find so much strength and support from other women within our community – like Emily – I don't know what i'd do without them!
Emily: Most certainly there's always challenges being an indigenous WOMAN in this industry. We are such a minority and we're automatically stereotyped and judged, there's always politics and opinions, we're Black artists with something to say. Just like Alice said we all have each other's backs and stand together because we make up such a small percentage of this industry, I don't know what I'd do without their advice, love and support.
Molly: Can you tell me a bit about what inspires your lyrics and the kinds of ideas that drive your songwriting?
Alice: Anything and everything! Songwriting is a way for me to process what's going on around me so it's a very constant and time specific thing for me. It's either something on my mind in that moment or maybe it's something that happened a long time ago that I'm still working through.
Emily: Literally anything, I could be sitting there and a melody pops in my head. I have no real process when it comes to songwriting, just one rule: to speak what I feel. I always have a recorder with me in case I'm feeling the need to sing my emotions out.
Molly: Who were your idols growing up? And have Indigenous role models and mentors been important in your own growth as a musician?
Alice: I started playing piano quite young so I grew up obsessed with singers that played piano. Artists like Missy Higgins and Regina Spektor and Nina Simone were everything to me.
There are so many role models that exist within our community that have been important in my growth as a musician, but also just as a person. I'd never be able to narrow it down because there are so many! Touring with Emily recently, even though we're the same age, she's teaches and inspires me so much. Playing shows with Benny Walker, he always manages to drop some knowledge maybe without even realising it. It's really empowering speaking to other artists that have lived a similar experience to you growing up Indigenous in Australia – it's changed a lot of things for me.
Emily: I was exposed to a range of music growing up from Alan Jackson to Tupac to Lauren Hill to Creedence Clearwater- it's all just Moulder – my thanks goes out to all my family haha. I am so inspired by the likes of Alice Skye who I just recently finished an incredible tour with! Thelma Plum, Leah Flannigan, Shellie Morris, Dhapanbal Yunupingu, Ripple Effect (which are Arnhem lands FIRST all girl band) Aunty Ruby Hunter, Gail Page … I could go on, it's incredible the diversity of genres as well.
Molly: Finally, which artists should we be listening to in 2018?
Alice: Emily Wurramara (obviously), I'm loving Ecca Vandal and even though they only have one track out right now I'm excited for what Kalyani & Isha are going to put out.
Emily: Alice Skye hehe of course!!! I'm loviinngggg Ibeya at the moment they are incredible!
***
You can listen to Alice Skye here and follow her on Facebook here
Emily Wurramara's tunes can be found here and you can follow her on Facebook here
The National Indigenous Music Awards take place this Saturday the 11th August at the Darwin Amphitheatre, in association with Darwin Festival. You can read about some of the other incredible nominees for the awards here – https://nima.musicnt.com.au/ 
And check out the NIMA playlist!
[spotifyplaybutton play="spotify:user:k8i4f1xanylj2ek15d3lmuzs9:playlist:3gcexgTKizRiZOhO4IY5qO"/]