Writing by Rose Sejean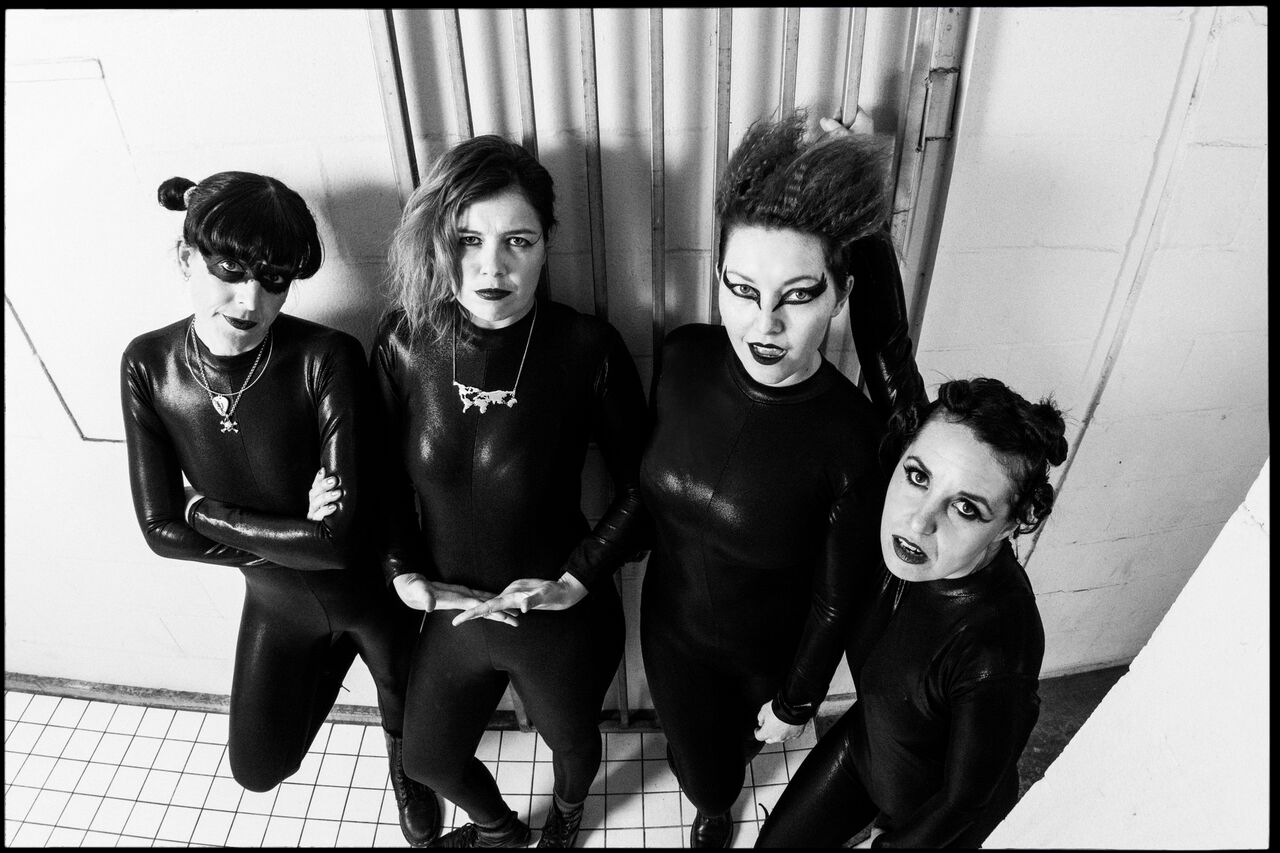 Andrew
Jane's Addiction – Nothing's Shocking
This is still my favourite album of all time and the one I'd take to a desert island. Dave Navarro is unparalleled as a modern rock guitarist and this was the record that made me want to play guitar. The musicianship, lyrics, song arrangements, concepts, and dynamics – it's as good as rock music gets and I played it to death. The band managed to seamlessly blend broad concepts – songs about serial killers, about admiring your girlfriend's freckles, about junkie hopelessness, about imagining being as powerful as the ocean – it's pure genius. I also loved the cover, which was way more artistically realised and confrontational than most of the rock music of the era; a brilliant sculpture by Casey Niccoli. I've heard Ocean Size a gazillion times and those beautiful arpeggios in the intro that give way to the most explosive crescendo after Farrell's 'THREE, FOUR' still gives me goose bumps today.
[spotifyplaybutton play="spotify:album:4DVBJPJyizvHfJQt5pYaCa"/]
Tony
Carol King – Tapestry
What an album. The sheer simplicity of the arrangements and production on this album make the songs shine brightest in their honesty. Carol King's album is the pinnacle of her life as a songwriter. The songs have imperfections in the vocal and piano tracks which just screams of the authenticity of this woman. I love it in all its glory and realness. 
[spotifyplaybutton play="spotify:user:mayash1923:playlist:1BEqQC2kDnuJDzAShtztR3″/]
Malcolm
Pixies – Surfer Rosa
From the moment I discovered  this album to present I have been completely addicted to both this album and Pixies in general. I was a teenager when I first heard it and really into my grunge alternative rock and I could tell that this was the mothership that influenced every band that I loved and was listening to at that time.  The musicianship in this band is off tap, every member is so talented and fit perfectly together… and the songs, break my body, hold my bones THE SONGS just ignite something that makes me jump around and sing and scream!  What makes it even more surreal is I have no idea what the songs are about most of the time, the lyrics I can decipher make absolutely no sense at all and the rest of the time I'm just singing monde greens, maybe its what makes it the greatest escape.  But oh my golly if I am a music junkie this is my junk in its purest form.  
[spotifyplaybutton play="spotify:album:2l7RPWC3E6eStJJLBsUeCI"/]
Keven
Paul Simon – Graceland
This album was played consistently throughout my childhood (thanks Mum), and in turn has imbedded itself deep into my psyche (much like Pink Floyd's Dark Side of the Moon – thanks Dad). Whenever I hear that accordion at the beginning of The Boy in the Bubble, I just feel a burst of joy and know everything will be ok. And that bass! Those drums! The eighties in a nutshell. How can you not dance. Simon is addressing some heavy topics like starvation and terrorism, but mixing it with hope, wit and optimism. The South African influence certainly rocks me – African music being one of my true loves. To me it's saying, 'Hello Mother Earth, I see you'. The group vocals are the freakin best. And the storytelling…it paints a complex picture, kinda like how Joni does. 'You Can Call Me Al' happens to be my theme tune – it's a nickname of mine. I haven't mentioned the guitar yet, but there I just did.
[spotifyplaybutton play="spotify:album:6WgGWYw6XXQyLTsWt7tXky"/]
CHECK OUT GLITORIS' NEW SINGLE, 'SPIT HOOD' BELOW
[spotifyplaybutton play="spotify:album:3Cpni4y0A1EHpKsmb2VgYt"/]
'Spit Hood' Single Launch
Tonight @ The Basement, CANBERRA
TICKETS