Writing by Molly Mckew // After a few years off, Tamma is making a fresh start with a fresh message – don't let them beat you down! She chatted to Ramona about her new single, how to channel posi vibes in the face of adversity, and her first ever song about a homeless man called Solomon.
Writing by Molly McKew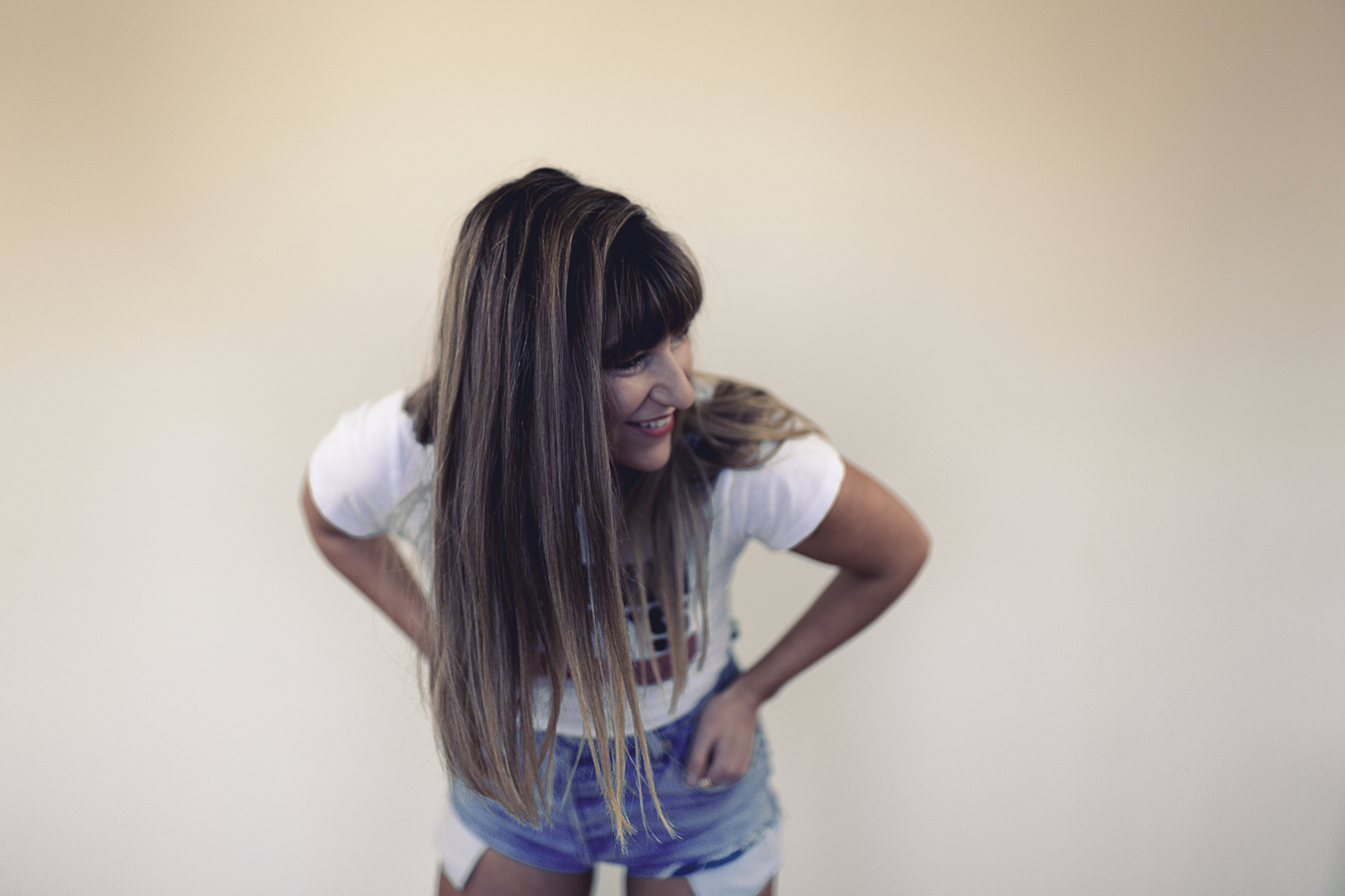 Pop newcomer TAMMA seems like a super cool chick – or at least she has fooled me, with her latest super cool video for her new single 'Beat you down' filmed skating on Venice Beach in LA. After a few years off, TAMMA is back making her pop-soul sounds, with an evident jazz influence (if it was a dessert she would describe it as "
some sort of lime coconut cheesecake topped with berries and a mojito").

 In the last few years she's recovered from vocal surgery and a death in the family, and is bringing a message of survival and positivity to her music. She chatted to Ramona about her new single, how to channel posi vibes in the face of adversity, and her first ever song about a homeless man called Solomon.

*****

Hi Tamma! Thanks for chatting to us!! What have you been doing today?

I have been for a run, had a BLT sandwich for breaky made by my bestie and I've been in the studio today working on my second single!

Can you tell us about the story behind your new single, Beat You Down?

In 2016 mine and my families lives we turned upside down, we tragically lost Buddy my beautiful little nephew. It was the darkest and most confusing and painful time of our lives, the pain sticks with you but you learn to accommodate it somehow although its very hard. Beat You Down was written for my nieces and nephews to send them a message as they navigate through life to stay close to their loved ones, to rise above trivial things or toxic people and that they will get through the hard times with persistence and resilience and the people who love them to guide them. When you have to face that kind of pain it puts life in to perspective. I wanted to write it for my family to try give them something positive and uplifting and I am so glad that the song as gone beyond their song and that it's resonating with thousands of people.

It sounds like your songs come from a really vulnerable, and honest place. Do you have particular songwriting processes that help you funnel your personal experiences into song?

I always write based on the strong emotions I am feeling about a certain thing in my life at that point in time. I usually just sit at my keyboard and pour my heart out for my own soul healing, with that it kind of organically comes together, I start to shape the lyrics around vocal hooks and melodies. If I force it, it never works so I just trust the process of feeling something deep.  

Can you remember the first song you ever wrote?

Haha yeah I was 10 years old and it was on a guitar that Mum and Dad gave me, it had two chords and was about a homeless man called Soloman…..very random coz I was from the country and don't think I'd met a homeless person before?

What do you love about performing (if you love performing!) and how do you deal with nerves?

I love transporting myself into a world of emotion and passion, it's like you get lifted in to this amazing place where the world stops around you and you can just be you and share it with people and get lost in it. I think just being me and authentic and just remembering we are all human helps me deal with the nerves.

You're originally from NZ – when did you make the move to Melbourne and how are you finding the music scene here?

I'm a kiwi girl, from a town called Hamilton. I left there many years ago and have been in Melbourne ever since. I guess I've been in the Melbourne music scene doing bits and pieces but I started my own stuff further down the track because of having vocal surgery a few times and my years of energy went in to getting my voice back on track before I could start writing and performing. I love the the local Melb scene, I live in Fitzroy North and I love going to local gigs frequently, the talent around Melbourne is mind blowing!

I wanna know more about your sound! If your music was a dessert, what dessert would it be?

Ohhhh that's a good question! Well I write a mixture of upbeat pop and raw soul so I think if we put that in to a desert it would have to fresh and zesty with a bit of smoothness. I'd have to say like some sort of lime coconut cheesecake topped with berries and a mojito or fresh pineapple juice to wash it down haha.

If you could tell your 14 year old self anything, what would it be?

Don't let them Beat You Down. Don't let rejection get to you, rise above it and chase your dreams and work hard and be kind to people.

Finally, what is your karaoke song of choice?

Haha definitely Back to Black by Amy Winehouse.
*******