Interview of Ramona Sharples by Freya Bennett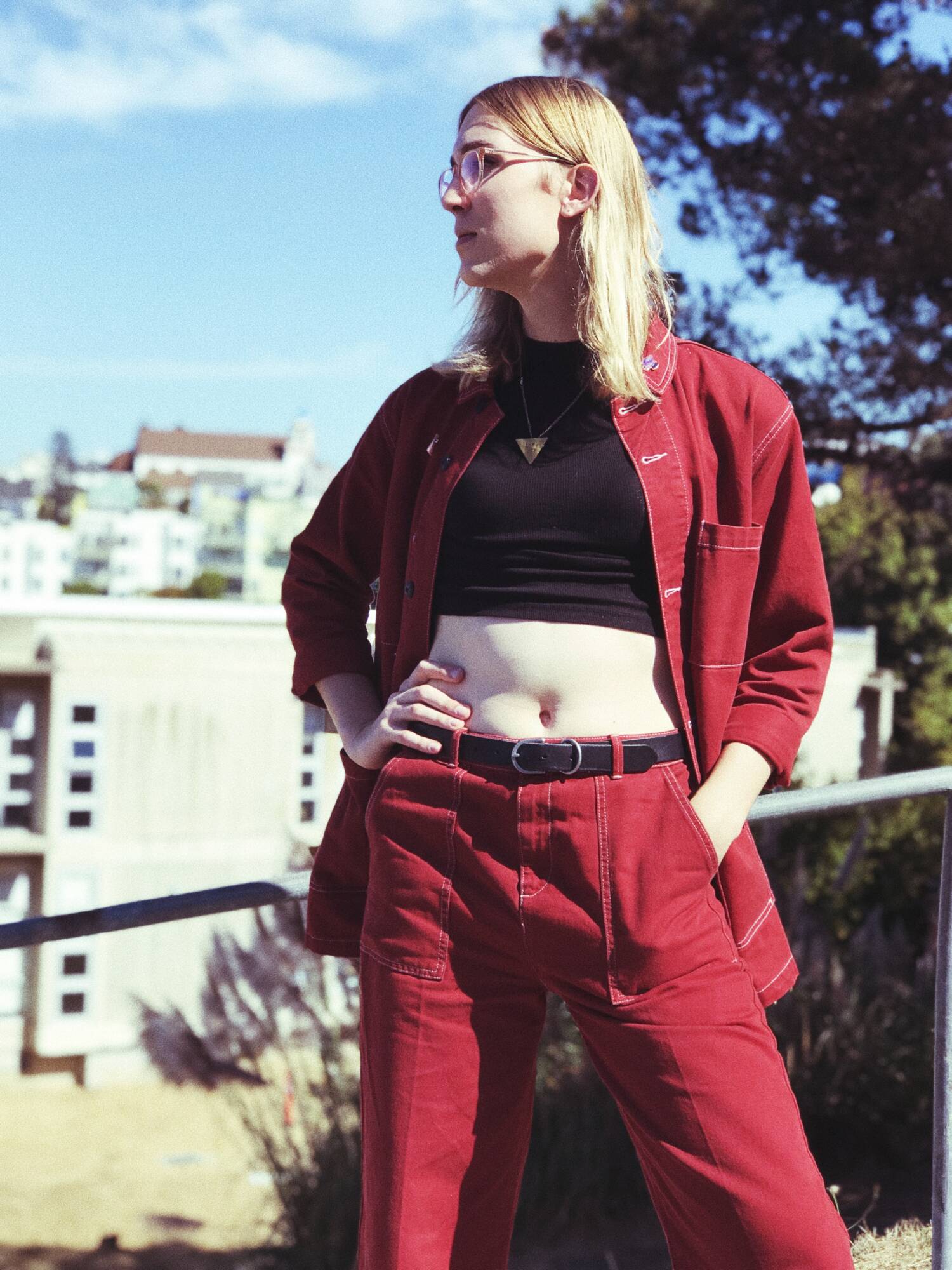 Hey Ramona, How are you?

I'm doing pretty well! I feel like I'm just getting settled into a phase of healing and self-care. So I'm trying to get cozy and comfortable and am feeling a little introspective which fits in nicely with these Fall vibes.
Where do you call home?
For past four years I've been living in lovely, foggy, hilly San Francisco. I love it here – this is the city where I discovered my love of comics, where I came out and began my gender transition, where I started making (and remaking) my adult life, where I felt like I really found a community… it will always be special to me. I moved here from Philadelphia though, and that will always feel kind of like home to me as well – Philly is an amazing city with an incredible art scene and I get kind of nostalgic for it sometimes. And I grew up in a quiet little neighborhood in New Jersey, which is a special place to me too.
Tell us a bit about yourself:
I'm an out and proud trans woman and I draw comics (mostly about being trans haha). When I moved out to California I discovered this amazing queer comics + graphic novels scene and totally fell in love with it – I've been tabling at some local zine fests and I just started a little comics collective called Neighborhood Comix with my friend Deni (@dangerrobot on insta). Someday I hope to write a graphic novel! Aside from my visual art projects, I have a deep and abiding love of synthesizers and electronic music. I'd say that music is a huge part of my life in general – my girlfriend is in a pop punk band called The Total Bettys and I feel like we kind of discovered all the spaces we love in San Francisco and Oakland through this incredible, very queer music community. Also, I'm a triple Aries and Enneagram type 9!
What's the main difference between Philadelphia and San Francisco?
I think they're actually kind of similar! The laid-back California attitude and the ambling summer ease of Philly appeal to me in the same way. But I think the biggest difference has to do with the tech industry. In SF you see self-driving cars and robots on the sidewalk and people wearing prototype smart watches and enormous projection-mapped sculptures in public parks – everything is expensive and new and shiny (or becoming that way). Philly is much cheaper to live in, and so many cool people can live there and do amazing art installations and music and performance art in DIY spaces – it's a much older city and feels kind of broken-in and homey (not to say it doesn't have gentrification problems). I think San Francisco gives me kind of a Leslie Knope vibe while Philadelphia reminds me more of April Ludgate 🙂
Tell us a bit more about your comics? Did you study art?

My comics are mostly autobiographical and focused on my gender transition – when I started transitioning in 2016 I was experiencing such an overflow of emotion and so many new experiences that making art about it helped me process everything! For me, comics and graphic novels are a way to connect with other queer and trans people through a very vivid and personal medium that helps me feel a sense of community. Reading about other people's journeys and coming out stories and hardships and victories gave me comfort and encouragement in my own journey – so I like to share my own things in turn. I've always been into art, and I took a lot of art classes in college – I even took an amazing "sequential art" class where I learned a lot of the techniques and methods I use today. The best part of that experience I think was working with other people who make comics and critiquing each other's work to make it even better.
Do you have any advice for trans people struggling with coming out?
Coming out is scary! Those feelings are valid. I heard some advice once that helped me overcome some of my fears – *we* know that transitioning is a positive, incredible, amazing experience, and if you lead with that positivity and come out to others as if you're just "sharing the good news", that helps them see how it's a good thing that they should be excited about! I also like thinking about it like sharing such a personal thing is a gift that you can give to a loved one to strengthen your bond. Talking about the big, deep, scary things in life is one of the most amazing privileges of a close friendship, and coming out to someone you're close to is letting them in on the truest parts of yourself, which is really special. At the same time, rebuilding your identity and sense of self is really hard work, and sometimes it can help to think of your transition as a delicate little sprout that you have to protect from a harsh environment – your transition is yours, your choice is yours, and you don't have to come out until you're ready. One day, you will be.
What do you love about being a trans woman?
One of the things I treasure about my experience transitioning is that I had to learn how to make an enormous life change in the face of extraordinary pressure not to. Sometimes I can't believe my past self was brave enough to take all these steps, but that also gives me the courage to stand up for myself and change other things in my life – I know I can handle it now. Another thing I appreciate is that having lived 24 years normalizing so much negativity about myself and my body, finally feeling good about myself and the way that I look is the most amazing experience.
What are some common misconceptions?
There are plenty of misconceptions about trans people floating around, and I don't know if people understand how pervasive and damaging transphobia is. Trans people are twice as likely to live in poverty and three times as likely to be unemployed compared to the general population. 40% of trans people have attempted suicide (nine times higher than the general population), and a third of those people were thirteen or younger during their first attempt. Almost a third of trans people have experienced homelessness. Transphobia is everywhere, and it takes an unbelievable toll on the trans community. At the same time, the trans community is beautiful and vibrant and full of life and love. Trans people are loved and find caring relationships and fulfilling jobs and support from friends and family. Trans people create change in their communities and make art and invent things. I know so many trans people who radiate life and joy in the process of becoming themselves and claiming their identities, and I want the rest of the world to know that in addition to the reality of the hardships we face.
How did you get into synthesizers?
My synthesizers have always helped distract me from my dysphoria, and I treasure them dearly. I think I really got into electronic music when I discovered Daft Punk. Listening to Alive 2007 (the live album from their famous pyramid tour) introduced me to an enormous world of music made by machines – after that I got into DJing and eventually making my own synthesizer based music!
Do you have a fave synth babe artist?
YES. Danz from Computer Magic is the synth babe we all need but don't deserve. Her music is wonderful and she's an awesome live performer. I also really like Metric (featuring Emily Haines), and a friend recently introduced me to Empress Of (music by Lorely Rodriguez) – I saw her perform recently and she was electrifying!
What should we know about triple Aries?
Well I only know one triple Aries, but I'm a 6'4" trans woman and I'm pretty extra haha
Favorite quote to live by
"Gender is over"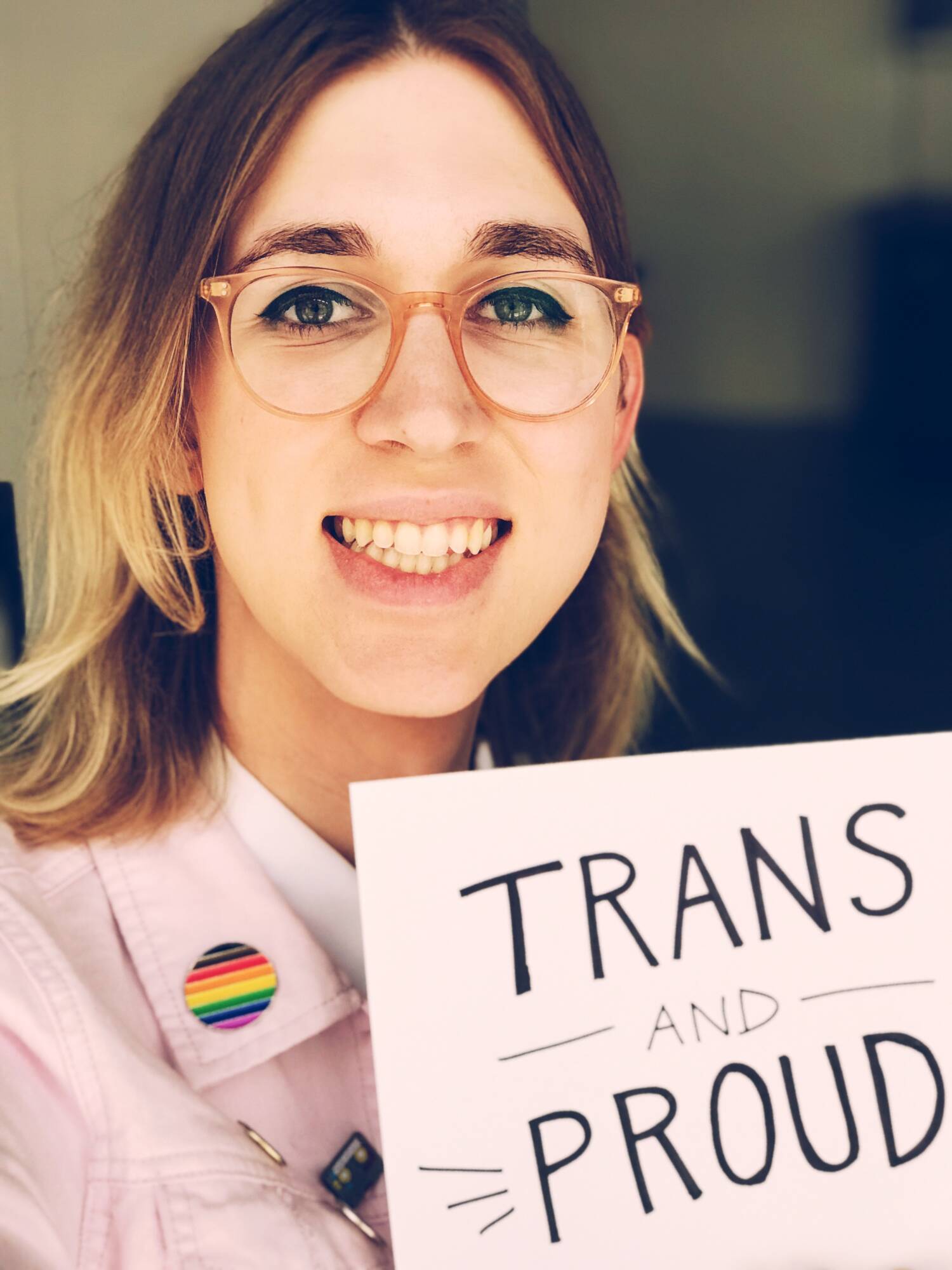 [share]