Writing by Molly McKew // In this two-part series we chat to 6 female and GNC DJs about how they got into this uber-cool hobby, and for some, full-time profession. In part one, we chat to RRR's Kate Kingsmill, the extremely glam TANZER, and DJ Airhorn Mami, who moved to Melbourne from Peru when she was 18. They give us the low down on what they do, how they cultivated their sound, and we provide you with a bumper list of female and GNC DJs to get your ears into! 
Here at Ramona music we have interviewed many, many songwriters and instrumentalists over the years – but there's a whole realm of music-making we have left out, and that we are dying to know more about – being a DJ! In this two-part series we chat to 6 female identifying or GNC people about how they got into this uber-cool hobby, and for some, full-time profession. We spoke to club DJs, radio DJs and party DJs about how they got started, how they get gigs, and about their sound. I learnt about genres I'd never heard of – like Favela Funk – and now have some amazing Melbourne DJs to divide between Spotify playlists. We also compiled a bumper list of amazing female and GNC DJs for you to get your ears into – so get listening!
Kate Kingsmill (RRR)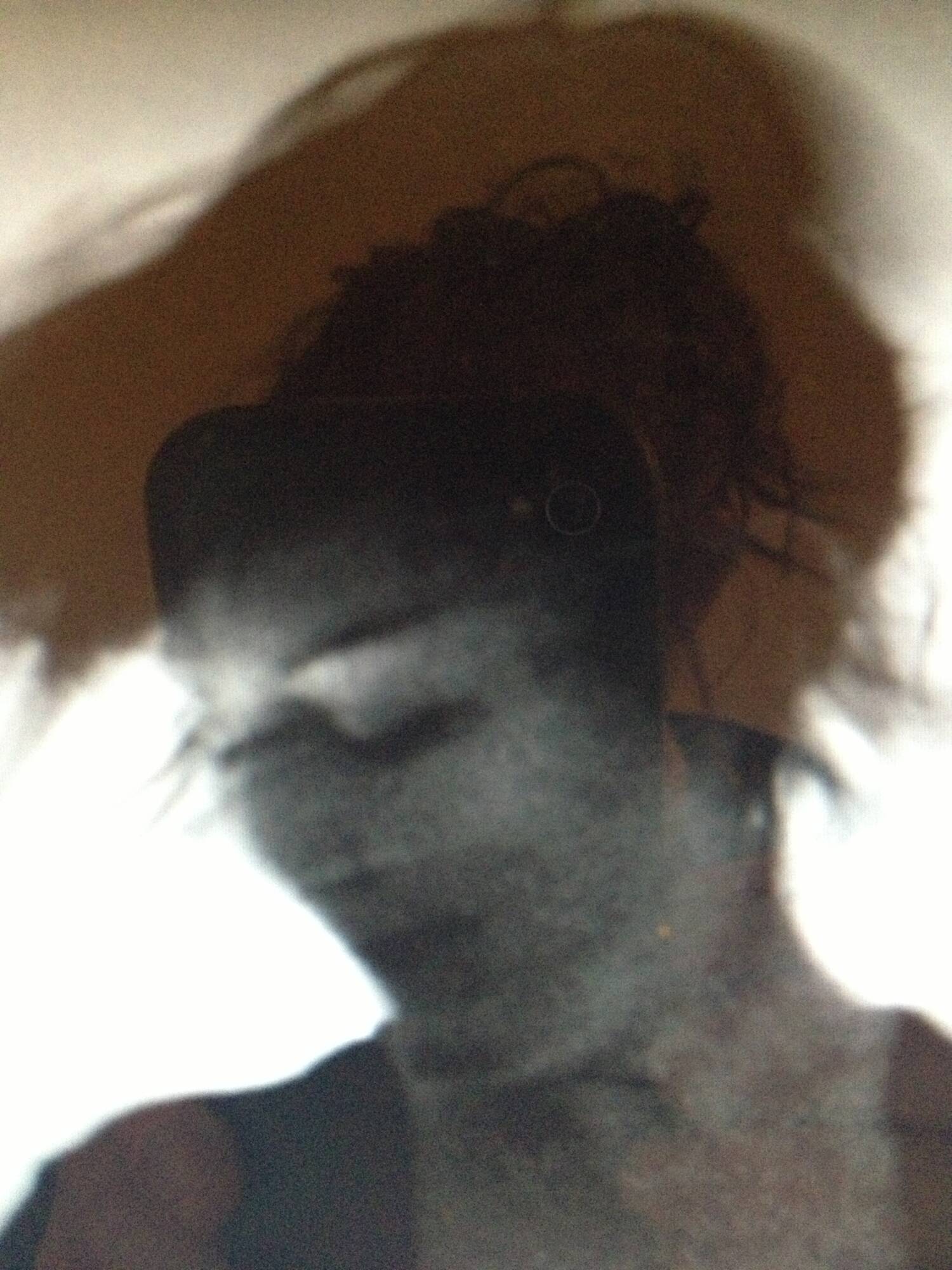 Molly: Can you tell me a bit about what you do as a DJ?
Kate: I have the absolute privilege of being a community radio DJ on Triple R, which is a station with absolutely no playlists. So a big part of what I do is look for, research and explore music to play. This is a huge passion of mine and part of my everyday life anyway, so it's an honour to be able to share the sounds I love on the radio!

I took some time off to have a baby so now I do fill in shows for other DJs on the grid. When I had my own regular weekly show I was basically preparing the show in my mind all week. Whether it was shopping for vinyl, CDs, checking out Bandcamp, emails from bands, I'd be constantly listening to music, thinking about how it would flow on a two hour show, how things fit thematically and sound-wise, and researching interesting things to say about it all.
Then when my time-slot came, I'd rock up to the station about 15 minutes beforehand, to give me time to set up in the studio, set up the show intro, get a glass of water, have a chat with the presenter doing the show before me, check out what announcements or giveaways I had for the week, lower the mic (I'm short!) and get ready to go.
Molly: How did you get your beginnings? Did someone teach you your skills or did you sort of pick them up along the way?
Kate: I enrolled in what was then the Triple R presenter course – the format has changed now but back then there was a six week evening course where I learned from various presenters the basics of the panel and studio, how to structure a show, interviews, the legal aspects of presenting, things like that. From there I put together what was basically an audition CD which the station manager listened to and gave me feedback on, then I was put on the graveyard roster. I did monthly graveyard shows (2-6am) for a couple of years then started filling in for other presenters before I was offered a show on the grid.
Molly: Tell me about your first gig as a DJ?
Kate: I can't remember much apart from the fact I was very nervous, tired and probably made lots of mistakes! It was a 2-6am graveyard slot and I was so excited to be finally on air. I was the kid who made cassettes of 'radio shows' with a mate in primary school, so it was a dream come true.
Molly: Is it an expensive pursuit? Do I need to drop heaps of $$ on equipment?
Kate: You can pretty much spend as little or as much as you want. Saying that, music loving CAN be an expensive hobby – especially if you're a mad crate digger. Once you've been doing radio for a while, people start to get to know you and send you stuff which makes it easier and cheaper to play new material. You're also welcome to bring your own headphones into the studio if you're picky but you don't need to.
Molly: Is it possible to make a living off being a DJ exclusively? What kind of work do you do?
Kate: It is possible, it depends on what you want to do. Triple R presenters are, for the most part volunteers, but you can live off  being a radio DJ exclusively if you are a breakfast presenter on one of the big commercial stations, for example. A lot of Triple R presenters play DJ gigs at events, run or work in record labels or other aspects of the music industry. I am a music journalist, illustrator and also have a part-time customer service job.
Molly: Tell me about your music taste! Did your vibe or brand evolve naturally; or did you dream up a sort of niche?
Kate: I have a really broad music taste which I think has helped along the way with being able to fill in for different presenters – I can do a wide ranging music show rather than the person who just does post-industrial Berlin metal or whatever. I love a lot of soul, funk and hip hop, UK indie, quirky pop, and I love finding connections and curating the shape of a show.
Molly: Do you find the scene you're in is pretty male dominated?
Kate: We are really lucky at Triple R that it is not male dominated at all. I know it's an issue in commercial radio but Triple R is really proactive in making sure female and LGBTQI presenters and artists are given the same platform and exposure as the males.

DJ Airhorn Mami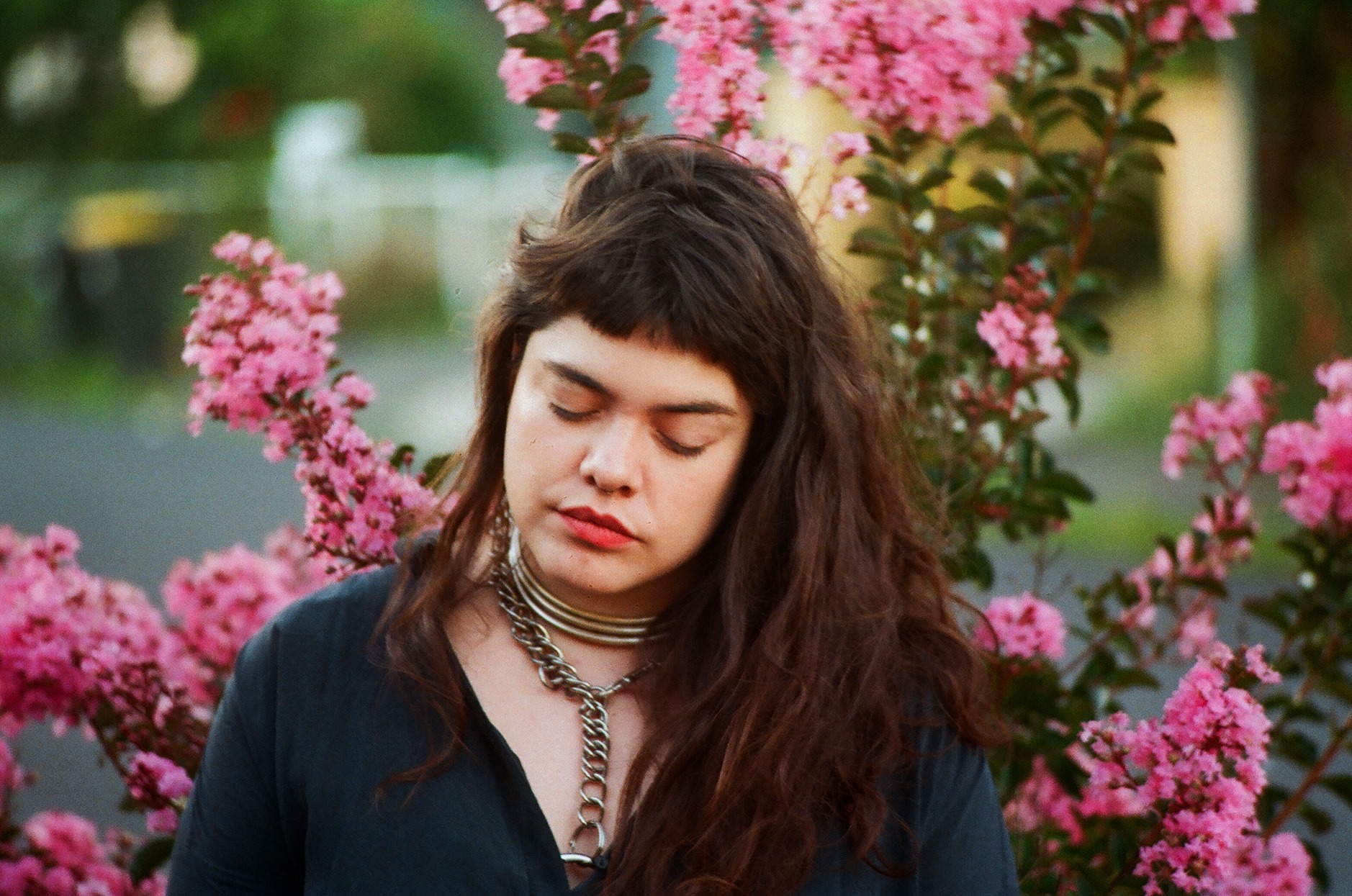 Molly: How did you get your beginnings? Did someone teach you your skills or did you sort of pick them up along the way?
DJ Airhorn: I started out as a radio broadcaster and I realised how much I liked telling a story through sound choices, specially in selecting how to construct a string of songs together. I started having a bit of a following for the music I would play during my radio shows and that made me feel confident enough to DJ – at least I knew people would most likely like my picks. I was feeling unconfident because at the time I didn't have the time or money to acquire or learn how to use any DJ gear , but my friend Lucreccia taught me about DJing with confidence regardless of what equipment you have. She taught me how to start a dancefloor just laptop DJing and getting creative with the mousepad and samples. As time has gone by multiple friends have generously given me their time to teach me new skills and I'm always looking forward to the opportunity to learn more.  
Molly: Can you tell me about your first gig as a DJ?
DJ Airhorn: My first real gig (where I felt confident enough to actually allow myself to have fun and play the tracks I wanted to play) was at a house party and I was back to back Djing with my friend Lucreccia, who taught me how to DJ. It still is my favourite DJ set not only because it was a ranging dancefloor, but because Lucreccia is also a Latina living in Australia like me. It was amazing to be able to connect with her through the sonic triggers that remind us of back home – dembow, reggaeton, airhorns and machine guns.
Molly: Is it an expensive pursuit? Do I need to drop heaps of $$ on equipment?
DJ Airhorn: I reckon a good DJ can make a good dancefloor regardless of sophisticated gear – it's all about being a good story teller through sound – and don't let technical purists tell you otherwise. If you have access to time and equipment by all means go for it because it will expand how much you can play with sound and add to your creative expression, but I don't think it's a key element of making a good dance floor .
Molly: Tell me about your music taste! Did your vibe or brand evolve naturally; or did you dream up a sort of niche?
DJ Airhorn: I love dembow, bailefunk, neo-reggaeton, trap, gqom, favela funk and sometimes something a bit more hectic like a good tropical conga remix. I like creating walls of sounds that are bass heavy, hectic and slightly menacing but inherently upbeat and make you dance like no one's watching.
I started DJing purely because I was so depraved from dancing at parties. Most DJs in Australia are emotionally repressed and that comes through in their DJs sets – it's all stiff and clinical, repetitive and building tension without any sense of release. Most DJs here don't know how to dance so how could they make others dance? So anyways, that's why I started DJing – I just wanted to be able to actually dance to the Latin rhythms I craved to feel and listen on loudspeakers.
TANZER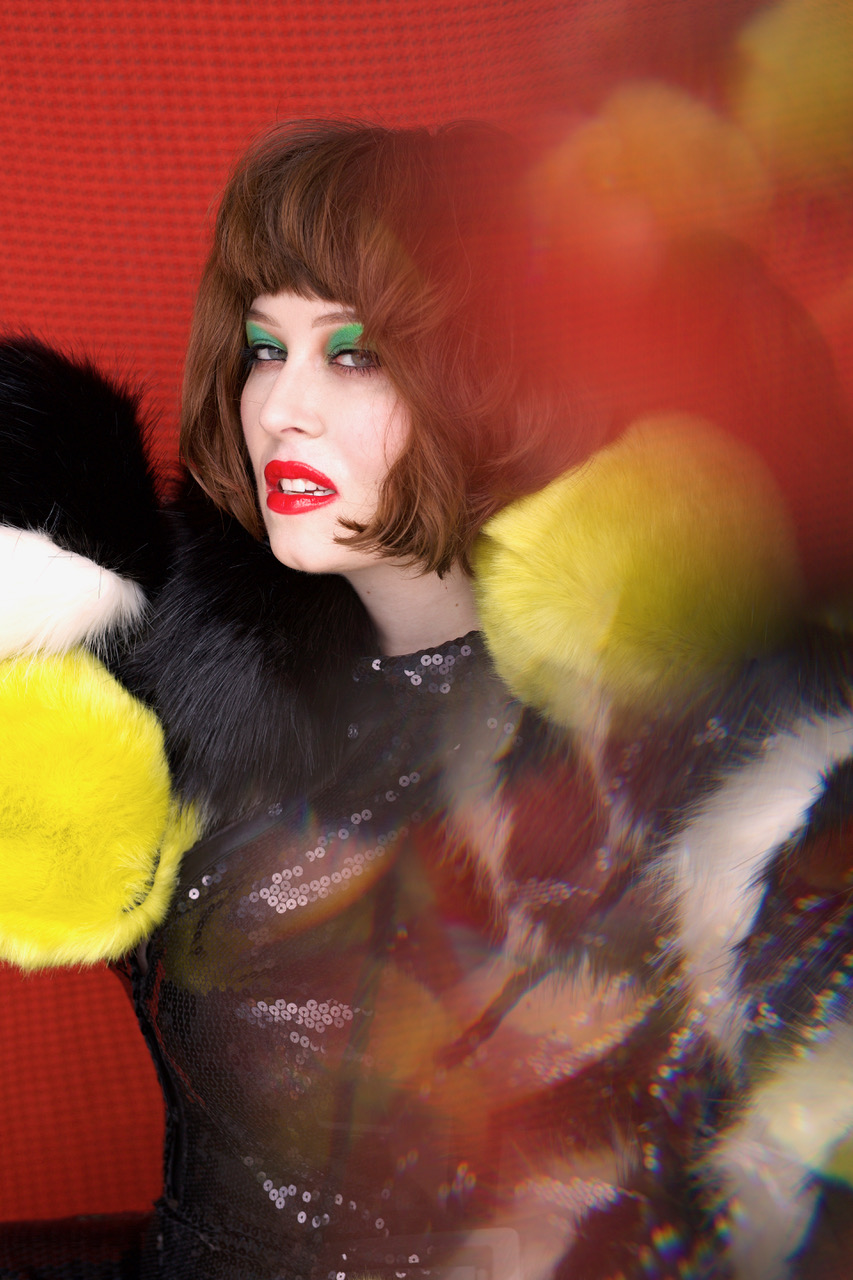 Molly: Tell me what you do as a DJ!
TANZER: I whip crowds into a glamorous frenzy via songs I can intuitively tell will make their night, like a fruity psychic Santa.
Molly: Tell me about your first gig!
TANZER: My band at the time was asked to guest DJ at the then-emerging indie night Purple Sneakers. We rocked up with a wallet of CD-Rs of Roxy Music, Sparks, Donna Summer and Nina Hagen – the set went so well I got sporadic work from then at indie and queer nights in Sydney. Q Bar booker Ben Lucid taught me to beat match one day before the venue opened – the rest I learned on the fly. But my most important skill – being able to read a crowd and hold a dance floor – is something that came with time and experience playing to different crowds.
Molly: Whats else do you do besides DJing, and what's your sound?
TANZER: My business also includes my work as a musician and vocalist, music video director, drag king and fashion/creative collaborator. I'm very busy and very lucky but I work my goddamn ass off. I specialise in glamorous disco and cooked new wave, but that evolves depending on who I'm playing to.
Molly: Do you find the scene to be male dominated at all?
TANZER: I am lucky enough to have always worked in communities where I encounter way more female and non-binary DJs than male, actually. I know it's not the norm, of course. Having said that, I cop sexist punters at work every week, without fail. When I encounter misogyny it's like watching bizarre comedy, my rebuttals have become their own art form.
***********
OTHER ARTICLES AND RESOURCES
Info on RRR presenter training: https://www.rrr.org.au/get-involved/how-to-volunteer/presenter-training
Info about SYN FM youth radio's training programs and opportunities: http://syn.org.au/learn/
Vinyl Vixens, a Melbourne based DJ and VJ collective for female and GNC people who run events, courses and generally promote awesome DJs!
Anonymous piece in the Guardian (2016), 'The secret life of a DJ: A joyous job in a grimly misogynistic industry'
Investigation by VICE (2014), 'Where are all of Australia's female DJs?' 
SOME MORE AWESOME female or NGC DJs
Coco Brown (DJs at Shimmy Shimmy)
Annaliese Redlich (RRR) – Neon Sunset (Saturdays)
Systa BB (RRR) – The Good, the Dub, and the Global (Tuesday afternoons)
CC:DISCO (PBS) – Smoke and Mirrors (Friday nights)
Lyndell Wilkinson (RRR) – The Afterglow (Wednesdays)