Writing by Molly McKew // Ahead of her Australian tour, Ramona got an insight into the record collection of the super cool Jax Anderson of Flint Eastwood, who has put together a killer selection, 'albums for when I lived in the mountains'.
Writing by Molly Mckew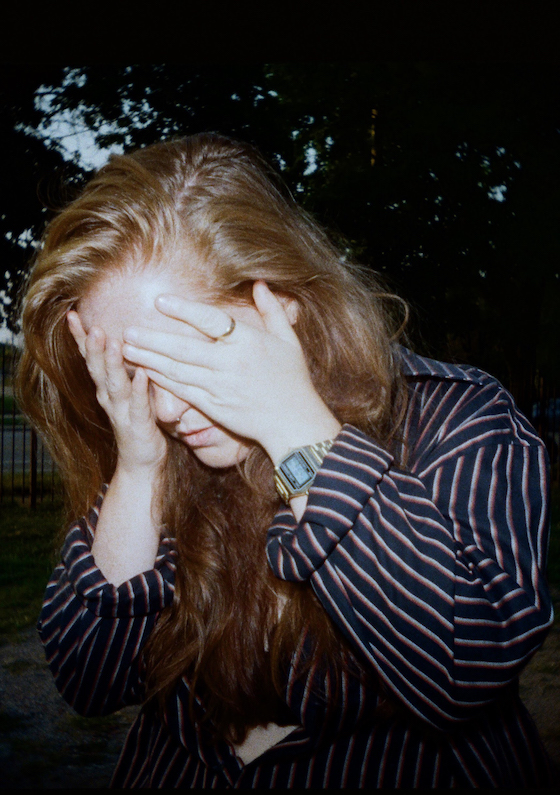 The fun-laced pop-soul of Flint Eastwood is coming to Melbourne and Sydney in February, and
Ramona
were lucky enough to hit up frontwoman Jax Anderson for a peek inside her record collection. Flint Eastwood, aka Jax and her brother Seth, hail from Detroit, and have been working together since Jax was a wee 13 year-old. They founded a DIY musical collective in an old Detroit church in 2016, and since then their tunes have gained traction in the U.S and worldwide. Flint Eastwood make powerful, positive and honest tunes, with Jax's super-woke lyrics campaigning for self acceptance and exploring the ins and outs of a broken heart. Much of their music works through Jax's upbringing in a super religious house and growing up gay, and she wants to use those experiences to help others who are having similar ones. But despite the serious subject matter, Flint Eastwood's tunes have the kind of super peppy pop drive that makes you wanna drop everything and dance in your bedroom like a loon. We wish we were best friends tbh, and her musical picks around the theme, 'albums for when I lived in the mountains', made us crush on her even more.
******
Fleet Foxes – Self-titled 
I lived along the Appalachian Mountain trail for 2 years while I was trying to figure out my life – these are the records I would listen to when I had moments of solitude. This was the main record. I had it on repeat when I would drive to work. The roads were winding & full of trees & it made me feel as though nothing could break me.
Arcade Fire – Funeral
I was very into gang vocals & harmonies at this time, as you can tell. This album made the Georgia mountains feel familiar.
La Roux – Self Titled
I worked in a tourist town that prided themselves on having the largest Oktoberfest Fest east of the Mississippi River. During October it was packed, but when the off season came, it was eerily vacant. I listened to this album on my lunch breaks & off seasons.
Sufjan Stevens – Illinois 
I truthfully didn't listen to this record all the way through that much, but I feel I should include it. Chicago is an amazingly heartfelt song. And then there's John Wayne Gacy Jr., a song about a serial killer, which was wild to me at the time. I never understood people's fascinations with serial killers. Was never my thing.
Taylor Swift – Fearless
This came out when I lived in Georgia (aka a very VERY Southern State in the US). Everyone around me was obsessed with country music. I had a hard time getting into the culture of it at the time. And though I tried to fight it, this record got me. It truly is an amazing pop record. This has the song "Love Story" on it (that key change at the end still gets me…) & was the record that started the Kanye beef (so scandalous). I think young me will always have a tiny place in her heart for young Taylor.