Interview of Mhari Grace by Hannah Forsdike
Mhari Grace is an 18-year-old writer and poet. She published her first book, Lavender and Other Field Flowers, last year and is releasing the second book in her 'In Bloom' series this April. I was so excited to pick her brain about her writing process and where she draws inspiration.
Hi Mhari, how are you?
Hey! I am great, I hope you're good as well!
Where in the world do you call home?
The UK is my home, my heart, my soul, and also the home of good food so I'm lucky to live here.
When and how did you first get into writing poetry?
I've always been into writing and when I was younger I wanted to become an author. I never attempted poetry until my first year of A-levels where I studied it and became very interested in the craft. I started my poetry blog, Graciepoetry on Tumblr that same Autumn and since then I've been writing non-stop.
Who inspires you?
I have many inspirations and all for different reasons. I am inspired by badass creatives like Adwoa Aboah who created GURLS TALK. Juno Temple for her style, Madison Utendahl for her work ethic, Rachel Nguyen for her creativity. I love Chella Man and MaryV Benoit for their art. I love Chloe x Halle's music and Ella Grace Denton's activism. I am always finding new inspirations, there are too many to count!
Where do you draw inspiration from, for your writing?
My emotions play a huge role in my writing. I use poetry as a cathartic way to vent, so my poetry is formed from my feelings and my thoughts surrounding different events in my life. I also draw a lot of inspiration from nature and it's a recurring motif in my writing because it's so peaceful and I find myself circling back to certain landscapes and places again and again.
Last year you published your first compilation of poetry, Lavender and Other Field Flowers, what was this experience like?
It was amazing. I originally didn't plan on publishing a poetry collection but the more I wrote, the more natural it felt and I was so honoured when people reached out to me to talk about it and when people from school started supporting me. It was a lot of work and I poured my heart and soul into it but it was so worth it. To make something entirely made from me and how I was feeling was so different from anything I had done before. Unbelievably grateful for the experience.
You have another book coming out this year? Tell us about that
Of course! My second book, and the second installment to my 'In Bloom' Series is called She's Honey Love and it will be released April 6, 2019. It's about connection and finding your feet when things are irrevocably changing. A lot of the poems I wrote were written in pieces and sewn together to create this mis-mash of nostalgic memories that ended up working seamlessly together. I like to think of this book as a collection of scrapbook memories for everyone who is going from teenage life to adulthood. It really does mimic a childhood diary that keeps artwork, photos, train tickets and feelings that come with all those new experiences together.
When I was writing it, it was so important to encapsulate these bittersweet and freeing feelings of leaving what you know and what you love and finding your place in the world when you leave school. It's so difficult to feel all these things alone, and life is always changing. That's kind of what the book is, it's immortalisation of youth and all the vulnerable moments that come alongside it.
I understand you have something special planned for the launch?
I do! I am going to be doing a giveaway with a copy of the book as well as my very own She's Honey Love Stickers. The beautiful Kamryn from @ThePlannedPurpose has designed and worked with me on bespoke sheets that will be in the giveaway and will be available on her online shop after the launch.
I am so excited about this because I love Kamryn's work and it adds to the idea of the book being a personal scrapbook that people can add to using these stickers.
Also I can't wait to stick them everywhere!
I am also donating 10% of the proceeds of each purchase made in the first two months of publication to @MindCharity which is a mental health organisation here in the UK that spread mental health awareness. I am really excited about doing this again.
What's your writing process?  
When I want to write a poem, I just grab whatever is closest to me and start pouring out my thoughts. Most of the time this results in confusing and crazy scribbles that even I can't understand. But sometimes, I can draw from these feelings and start writing poems.
Sometimes I just draw upon things I am really inspired by in that moment. One of the poems from my first book Lavender and Other Field Flowers which is called 'Pansies' was written from a surge of inspiration after watching a YouTube video from Rachel Nguyen. It's different each time I try and write.
What themes and messages do you hope people take away from your poetry?
I hope they find comfort through my poetry. If they are going or have been going through similar feelings to me in their own life, I want them to know that they're not alone. A lot of my poetry is written in my rawest moments and it's almost as if I am opening up a wound for the whole world to stick their hands into. It's difficult but it's worth it if it means I get to connect with others. Alongside this, I want people to recognise that one of the main themes in all my work is mental health awareness, so they gain a better understanding of the tribulations by going through my experiences with me.
What message would you like to send to any aspiring writers or poets out there?
Find a reason why you're writing and harness that. That's when you begin to write from the heart and that's where you'll reach others.
For more inspired words by Mhari Grace, follower her on Instagram @graciepoetry, and check out her blog graciepoetry.tumblr.com. She has an amazing archive of her poetry and non poetry related writing on these platforms. Her new book She's Honey Love, will be released April 6. I can't wait to see more from this talented young creative.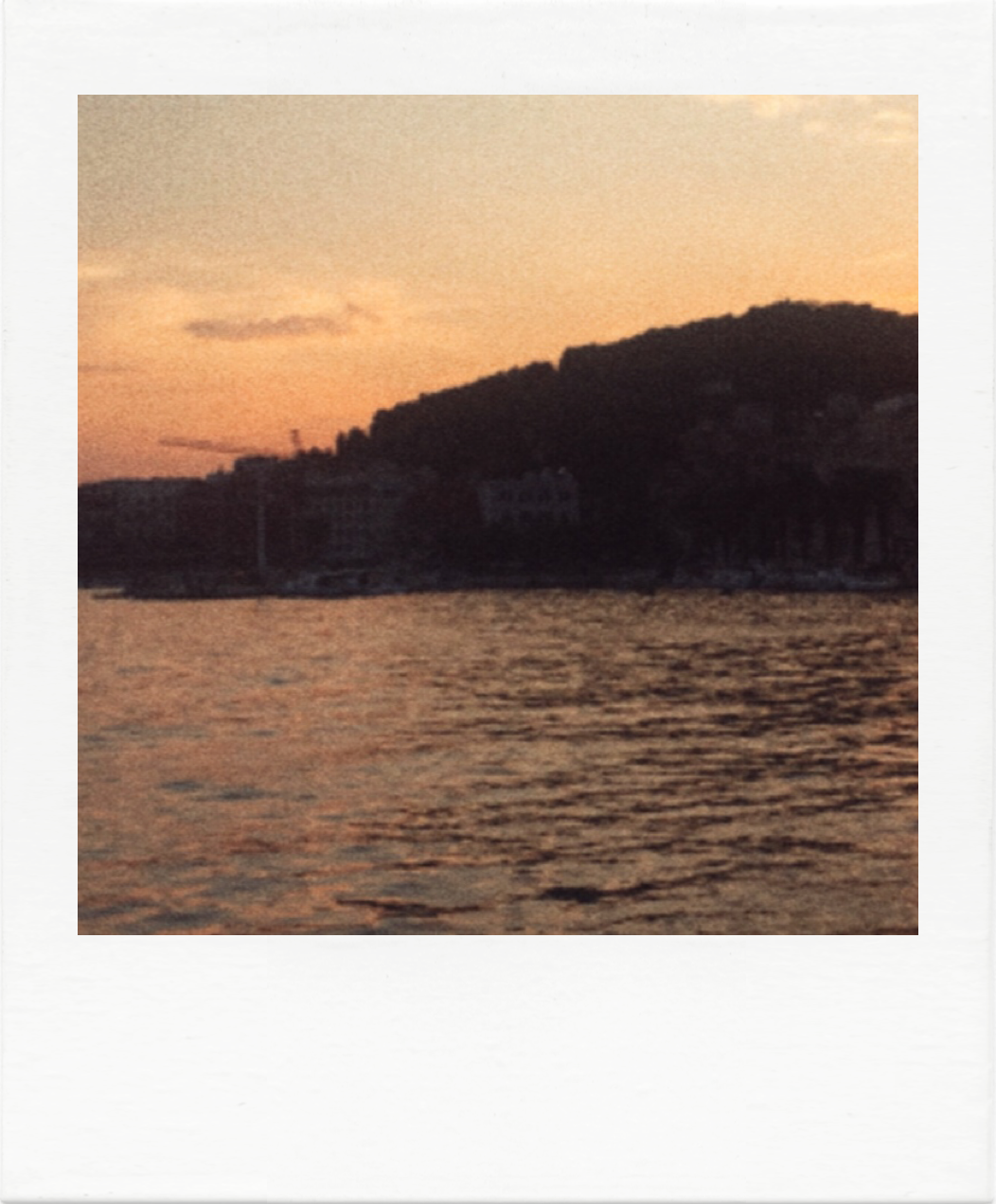 [share]