Writing by Molly Mckew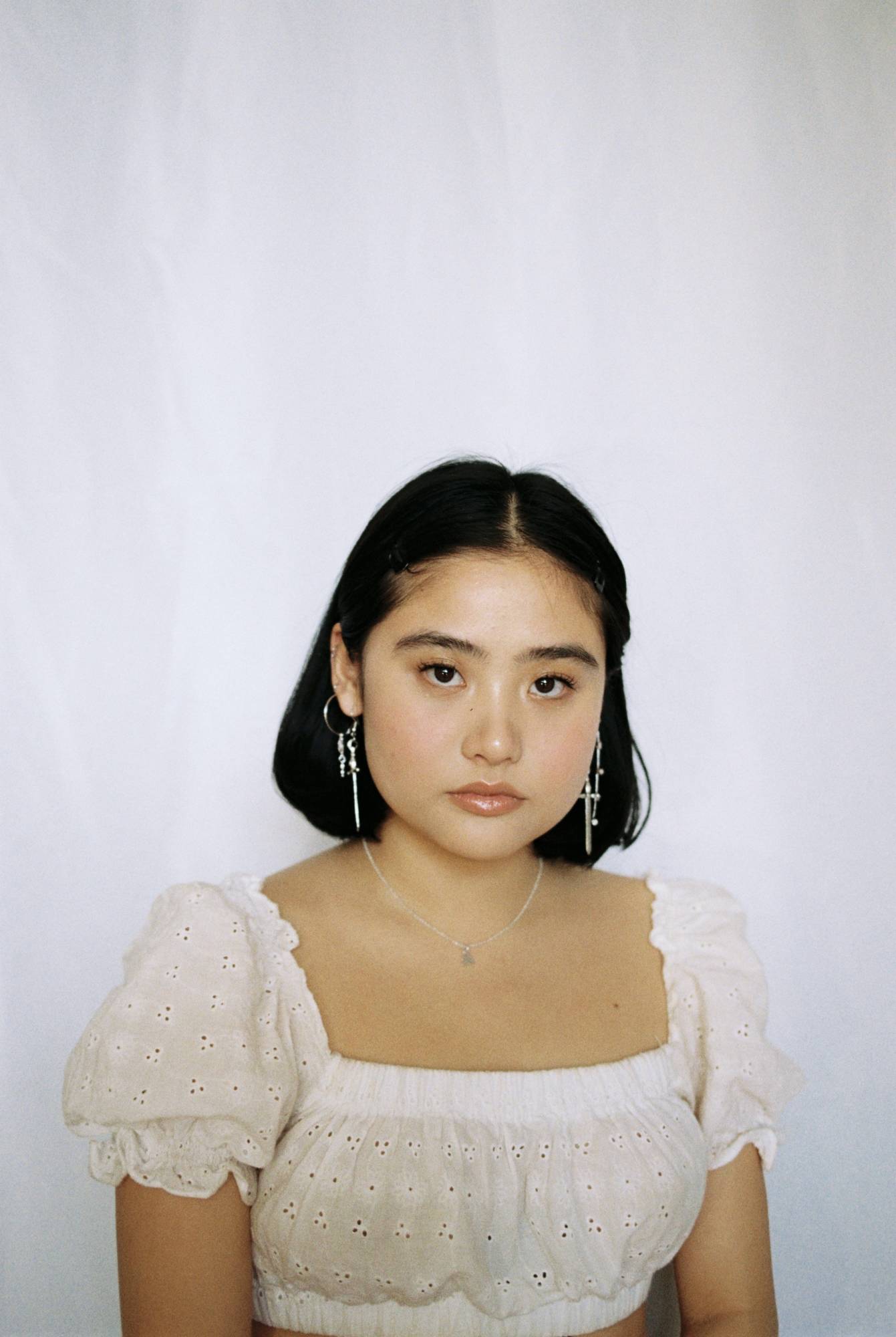 Melbourne musician Sandy Hsu started singing in high school, spending hours in her room writing lyrics and playing around with a very cute dusty-pink electric guitar. She's been performing since she was 17, and after high-school attended the VCA to study music composition. The sound that has emerged since is intimate, ethereal and dreamy. Sandy wrote her new single, 'Angel energy', after going through a period of change and being inspired by the strength and talent of people around her. The track showcases her ability to create beauty through perfectly restrained composition and emotive vocal harmonies — a cinematic homage to the poignant emotion of change. Ramona were lucky enough to delve into Sandy's record collection and get the low-down on the inspirational vocal angels who have guided her sound.
When the Pawn… – Fiona Apple
No one writes a song quite like Fiona, and no-one has the ability to sing her songs the way she does. A lot of my songwriting heroes have this trait in common. I always found her choice of words and enunciation fascinating, the way she chooses to break-up, lengthen or shorten words, which then dictated the rhyme and production style. For example, in 'Love Ridden' she sings, "Love ridden, I've looked at you / With the focus I gave to my birthday candles." Which is just so specifically painful; it feels like a stab and then a knife twist. To me, it is such a perfect lyric, earnest and poetic, yet not obnoxiously metaphoric. The whole record is full of moments like this.
This is a lyrics-first record which resonates with my personal songwriting tendencies. I have vivid memories of listening to this album on my winter morning commutes into the city, when I was 19. This is the record that is attached to that specific time in my life.
Also the full title of this album is: "When the Pawn Hits the Conflicts He Thinks Like a King What He Knows Throws the Blows When He Goes to the Fight and He'll Win the Whole Thing 'fore He Enters the Ring There's No Body to Batter When Your Mind Is Your Might so When You Go Solo, You Hold Your Own Hand and Remember That Depth Is the Greatest of Heights and If You Know Where You Stand, Then You Know Where to Land and If You Fall It Won't Matter, Cuz You'll Know That You're Right." Which is badass.
Biophillia – Björk
This is a really beautiful concept album exploring ideas about the environment, technology and humans beings relationship with nature. This record has a lot of interesting use of space, panning, vocal melodies and harmonies. In the first song 'Moon', there are multiple harp lines, which are all panned in a way that sounds like an arc. Considering the song is about the moon and it's phases, it seems appropriate to pan the harp parts in a way that sound like they are going through phases. I love those kinds of details. Bjork's vocals sit right in the middle of the song, and her harmonies are panned hard left and right to almost envelope the main vocal part. I find it so, so swirly and beautiful to listen to. Also the ways she pronounces "start" is divine. Somewhat stylistically sparse, but also compositionally dense and very intentional. Bjork greatest instrument has always been her voice, and there are lots of really beautiful harmonies and vocal melodies that I find very inspiring in this record.
So Tonight That I Might See –  Mazzy Star
I was given this record as gift on my 16th birthday. I have strong physical feelings and memories attached to this record. I remember listening to 'Five String Serenade' on a long overnight plane flight back to Australia, as I looked out the window all I saw was pitch black and the faint glimmer of a city's light below us. This record is so cinematic, moody and nostalgic to me. 'Fade Into You' is such a special, perfect song; and this record just stirs up a specific feeling in me that I can't quite describe. I also remember this being the record that inspired me on production elements. It made me want to make more music that sounded like this.
Taylor Swift – Fearless (Platinum Edition)
Fearless (Platinum Edition) was the first record that I bought with my own money. I was probably around 11 years old. I remember I bought it at Hong Kong international airport. I also remembering thinking it was great value for money, as I was getting a lot of content, which included 19 songs and a behind the scenes DVD. This album had such huge influence on my life at the time. I was mesmerised by the amount of intricacy, and I devoured every detail in the album; the artwork, the different typefaces used for every song title, the secret codes in the lyrics and Taylor's essay of a thank-you note. I remember listening to every song while reading the lyric book long with it. Aside from the physical record, I was engrossed by Taylor's storytelling through songwriting. How cool it was to see a young girl be so earnest and powerful with her emotions, and to then write them into these beautiful melodies that immortalised those emotions into words and music forever. I know all the lyrics to every song this record like the back of my hand.
********
Follow Sandy on Facebook or Instagram & listen to her single Angel Energy below! Sandy will be supporting Gena Rose Bruce at the Northcote Social Club on the 31st July – event here
[share]