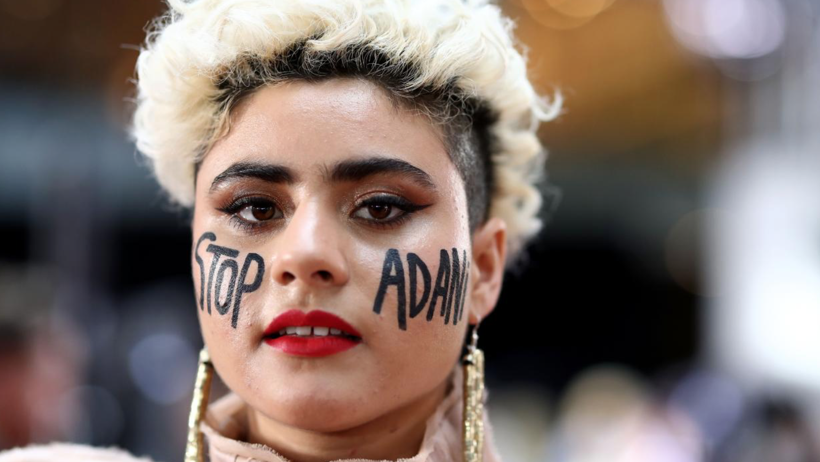 Montaigne's hook-drenched pop has won over Australian hearts since the singer released her debut album Glorious Heights, which won her an ARIA award for best breakthrough artist. Her sophomore album COMPLEX is out on August 30, and we are already pumping her debut single, READY. Montaigne is proudly political – when she won her 2016 ARIA she accepted the award with 'People over profit' emblazoned on her chest. She also makes some amazing vegan food which you can follow on her brilliantly titled instagram account nomtaigne. AND she's donating $1 from every ticket sale for her upcoming tour (dates here) to Bush Heritage Australia. We are in awe of the singer, and were super excited to chat to her about her favourite political tracks for when you're feeling the "pure, feminine fury" – the predominant mood here at Ramona. And a joyous and proud one at that.
*****
Declare Independence by Björk
fuzzy, gritty, scary, mantric, makes me want to go to the top of the highest mountain with my flag and my trumpet, pure feminine fury.
Same Shit/Complicated by Kimya Dawson
These are potentially my favourite lyrics of all time. Kimya Dawson is a wonderfully aware and compassionate human and a wonderful creative. The song says everything. And I so adore that she rhymed "tempeh" with "blame".
So Tough by The Slits
One of the earliest girl punk bands that came out of the punk movement in UK. This song is awesome. The mess of vocals, the lop-sidedness of the composition, the cursing (!!!), everything about it says I don't give a fuck about your standards for feminine behaviour or expression. And the lyrics are also pretty cheeky. I just love it.
Police State by Pussy Riot
I mean, I could put every Pussy Riot song on this list, right? Nadya Tolokonnikova has some fucking guts. And the music she makes is so awesome. When I spent a week making some stuff with Dave Sitek he played me some unreleased stuff they did together and like, everything she makes is no bullshit, no fuss, here's my message, I'm not mincing my words, shit's fucked and I'm calling it.
I'm Enough (And I Want More) by The Downtown Boys
That phrase on its own is so powerful. Big fan of Victoria Ruiz.
MONTAIGNE 'COMPLEX' NATIONAL ALBUM TOUR
Presented by triple j
THU 07 NOV – THE GOV, ADELAIDE
FRI 08 NOV – BADLANDS, PERTH
SAT 09 NOV – MOJO'S, FREMANTLE
THU 14 NOV – SOLBAR, MAROOCHYDORE
FRI 15 NOV – THE ZOO, BRISBANE
SAT 16 NOV – THE NORTHERN, BYRON BAY
THU 21 NOV – TAP HOUSE, BENDIGO
FRI 22 NOV – TORQUAY HOTEL, TORQUAY
SAT 23 NOV – THE CROXTON, MELBOURNE
THU 28 NOV – UC HUB, CANBERRA
FRI 29 NOV – THE METRO, SYDNEY
SAT 30 NOV – UOW UNIBAR, WOLLONGONG
**********
[share]