Writing by Molly McKew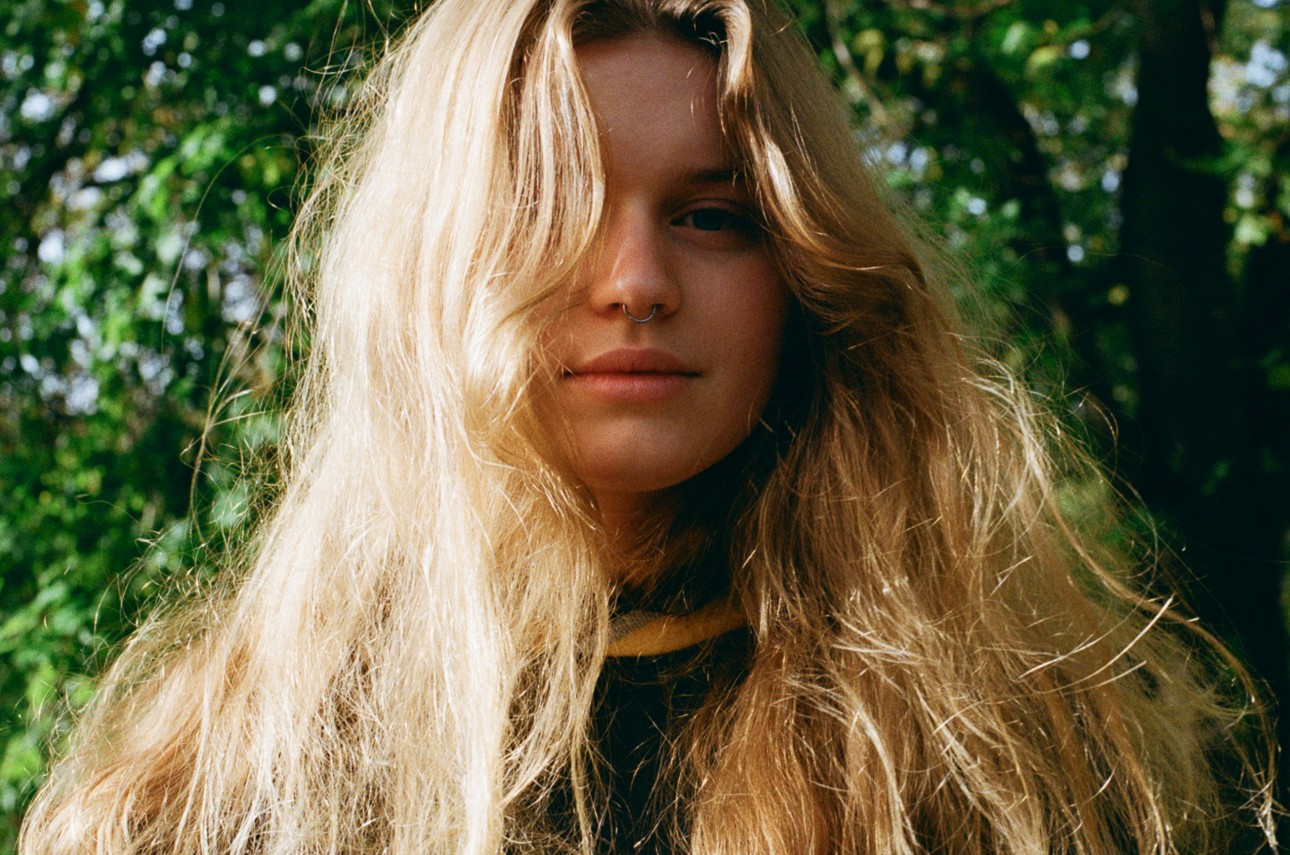 Marie Ulven started writing songs when she was 14, and at 19 is already being called a queer role model for teenagers around the world. Earlier this year, a New York Times write up praised her "laserlike melodic instinct that verges on the primal and lyrics that capture the sweat of real life." The Oslo-based artist writes lyrics about lust, love, and heartbreak to a backdrop of catchy indie-pop, all composed and recorded in her bedroom. Her latest single 'bad idea', from her second EP, chapter 2, captures the angst, melancholy and fury of new lust. In the past year, Ulven has toured in Europe and the U.S, and in October is coming to Australia for the first time, playing a show at Sydney's Lansdowne Hotel on October 8. Marie's music does important work in increasing the visibility of queer love and lust in pop-music, which more often than not defaults to hetero love stories. We love everything about girl in red, so were very excited to get into the mind of the v. cool singer in the lead up to her Australian tour.
****
Hi Marie! So excited to chat to you. How are you feeling about doing your first Australian shows? Are you gonna do any tourist stuff while you're here?
hey ! ive never been to australia so im super excited to go there. im think its even cooler to be going to australia knowing its because of my music and that i have the chance to perform it. im hoping to do some tourist stuff. i wanna see a koala and go to the beach and stuff. maybe try surfing if its not too cold
A lot of people have talked about the honesty and realness of your lyrics. You can feel the lust and the pain and the feelings are so universal. Do you get nervous about putting such vulnerable lyrics out into the world? 
a lot of the music that ive put out is music i that wrote before anyone was listening, so it wasnt really scared of anything. but now that more people listen i sometimes overthink my lyrics a bit more. thats so destructive so i try to be aware when im letting it get to me, so that i continue to be real with myself 
What is your songwriting process? 
its a bit all over the place. which i like. but i guess the most normal way for me is to sit down with a guitar and logic x pro and just make melodies and small lyric phrases. or sometimes i just get ideas on the street and record it in voice memos.
Can you remember the first song you ever wrote? What was it about? 
yes! i wrote it in one of those american composition books. i still have it. its a really dark and sad song. all my first songs were really sad lol
It's awesome to see a young queer woman singing about being into girls – do you hope that your music can be a source of strength and support to other young queer women? 
 yea for sure! its so powerful to meet people who have accepted themselves because of my music, and id love for that to continue. i also hope that anyone regardless of their sexuality can listen and relate to my music!! ❤
Who are you inspired by?
im very inspired by people who are just being 100% themselves, (at least thats what i think they're being). i'm also very inspired by people who are passionate about something and work really hard for what they love. 
If you could go back in time and tell your 14 year old self anything, what would it be?
high school doesn't mean shit ! you'll never meet these people youre trying to impress once u graduate so don't care honey! 
Who are some cool women we should be listening to in 2019?
billie eilish, benee, shura, maggie rogers, clairo, beabadoobee 🧚🏼‍♂️❤️
Finally, if your music was a dessert, what would it be?
australian licorice
******
Follow girl in red on Instagram
[share]