Interview of Molly by Andy Reyes // When going into therapy, keep in mind that you are in charge of your therapy journey. You should feel comfortable yet challenged by your therapist. If you don't like them, shop around. There are many types of therapists and we all have our own personal qualities that we bring into the room.
Interview of Molly by Andy Reyes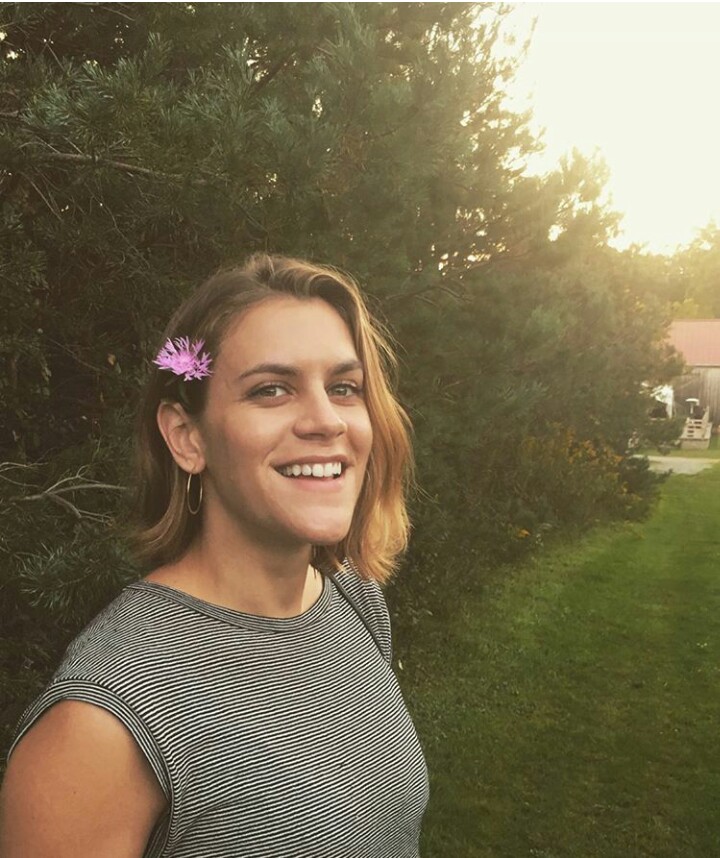 Molly E. Kelly is a therapist based in Pittsburgh, we talked with her about what to expect on your first appointment with a psychologist, about career changes and confidence.
Hi Molly, could you tell us a little about yourself and what you do?
Before training to be a therapist, I worked as a Birth Doula, which is a therapeutic support person for women during birth and labor. Prior to that, I had been working in a restaurant as a waitress and was feeling incredibly antsy. It was fun and all, and I made great money doing that, but I was dying to use my brain in a different way. I wanted to help people and make a difference in their lives. I became OBSESSED with all things pregnancy and birth. Everything from the physiology to the politics and power within the birth industry, to the trauma that unfortunately occurs in many births. Here in the US, the health care industry has unnecessarily medicalized birth- all births, even completely routine and uncomplicated births. This has led to more unnecessary medical intervention during birth, more unnecessary cesareans, and more traumatic births. I wanted to be in hospitals with women to help support them and help them navigate the medical system which is dominated by doctors with power complexes and a bottom line.
As much as I was really passionate about all of that, I became even more fascinated by the psycho-social worlds of my female clients. I realized how much these ladies' sense of self, attachments with their own mothers, relationships with their partners, etc actually impacted their birth. I loved processing birth experiences with the mothers. I realized I needed to be getting at all of this from a different angle. So that's when I went back to school to train as a therapist. I was planning on becoming a Licensed Counselor, but two of my awesome, badass, female mentors convinced me to go all the way and get a doctorate to become a Licensed Psychologist. This allows me to do more in the field and to also have the credentials to teach and train other future psychologists, as well. I am currently training to work with families, adolescents, and women. I'm interning at a Psychiatric Hospital with high risk adolescents, all of whom are struggling with suicidality. It is very intense, but I LOVE working with these teens. They are so smart and vulnerable and sometimes can be hostile but that's just because they are scared. I've had some heart breaks there, but it's how it goes.
What does success mean to you?
I like to find successes in every day life. Things small and large. I think of getting out the door on time in the morning as a success. I think of getting through a tough week of exams as a success. Or a good session with a client as a success. Or an enriching conversation with a friend or my partner- that's a success. I don't think of success as this state that I will one day achieve. If I were to think about success in that way, then I think I would have difficulty being present each day and would struggle feeling content with myself. Also, nothing is as black and white as being a success or being a failure. Even if I succeed at one thing in my week, I probably failed at something else and vice versa. I try to embrace that grey area, accepting my failures and embracing my successes.
Which women inspire you the most?
Many of the women I work and study with inspire me. My field of counseling psychology is somewhat female dominated right now, so I have so many peers and mentors to look up to.  These are women who are strong and vulnerable, intelligent and humble. They have such depth to their hearts and are filled with empathy for the pain of others.
I am also inspired by Alexandria Ocasio Cortez, Ilhan Omar, and the rest of the "squad". They are so courageous in their fight for the people. I also loved watching the US women's national soccer team win the world cup this summer. I cried throughout the entire final match because of how proud I am of them.
What excites you the most right now?
What excites me most is digging in deeper in my career. I am training at a new counseling center and have many opportunities to develop my skills as a therapist. I am also excited for my own research and the dissertation that I am starting to write.
You  have experienced some career changes . What advice would you give us if we want to make a career change, how can we move from fear to believing in ourselves?
I love this question about moving from fear to believing in ourselves when making a career change. I have been talking about fear a lot lately and I haven't quite figured it out yet but I think being courageous- taking steps toward your fears- is the ticket. Fear regarding careers usually sounds like "what if I fail?" "What if I don't like what I'm doing?" "What if I'm bad at it?" And I say, "so what?!" I think you have to accept the possibility that all those things might turn out to be true! Along with the possibility that you might be AMAZING at it or or might struggle at first but you LOVE it and you love learning how to do it! Again, that grey area where anything is possible. And if you fail? Try it again or from a new angle or try something else. This is especially relevant to young women, YOU HAVE TIME! It's not all going to fall into place at once. I think accepting the grey area lets you move toward what scares you and give it a try.
What we have to take into account when we first go to therapy?
When going into therapy, keep in mind that you are in charge of your therapy journey. You should feel comfortable yet challenged by your therapist. If you don't like them, shop around. There are many types of therapists and we all have our own personal qualities that we bring into the room. It is not a one size fits all experience. Additionally, you will probably have to use that courage again. Step towards what scares you and know that your therapist is there to support you.
What are your personal and professional goals?
My personal goals are to nurture my relationship with my partner and eventually have a few babies and also adopt. Also I would like to learn how to play guitar and be more confident with the musical side of me. My professional goals are to get through all of the major tasks of my doctoral program! Then potentially open up a group practice with some other psychologists so we can inspire and support each other. I am also interested in doing some work around mental health advocacy and public policy.
What are your favorite books? 
Some of my favorite books are The Body Keeps the Score by Dr. Van der Kolk (a book on Trauma), Wild by Cheryl Strayed, M Train by Patti Smith. I like stories about adventure.
What are your favorite places in Pittsburgh?
My all time favorite place in Pittsburgh is Frick Park. It is this awesome wooded park with trails and streams. I like to take my dogs there. Perfect place to decompress.