Interview of Kara DeSouza by Freya Bennett // It was so important to share these photos because I feel like they truly tell the story of us. To be quite honest I'm not even out to most of my family and this was my little act of defiance, a "fuck it all" and just post it moment
Interview of Kara DeSouza by Freya Bennett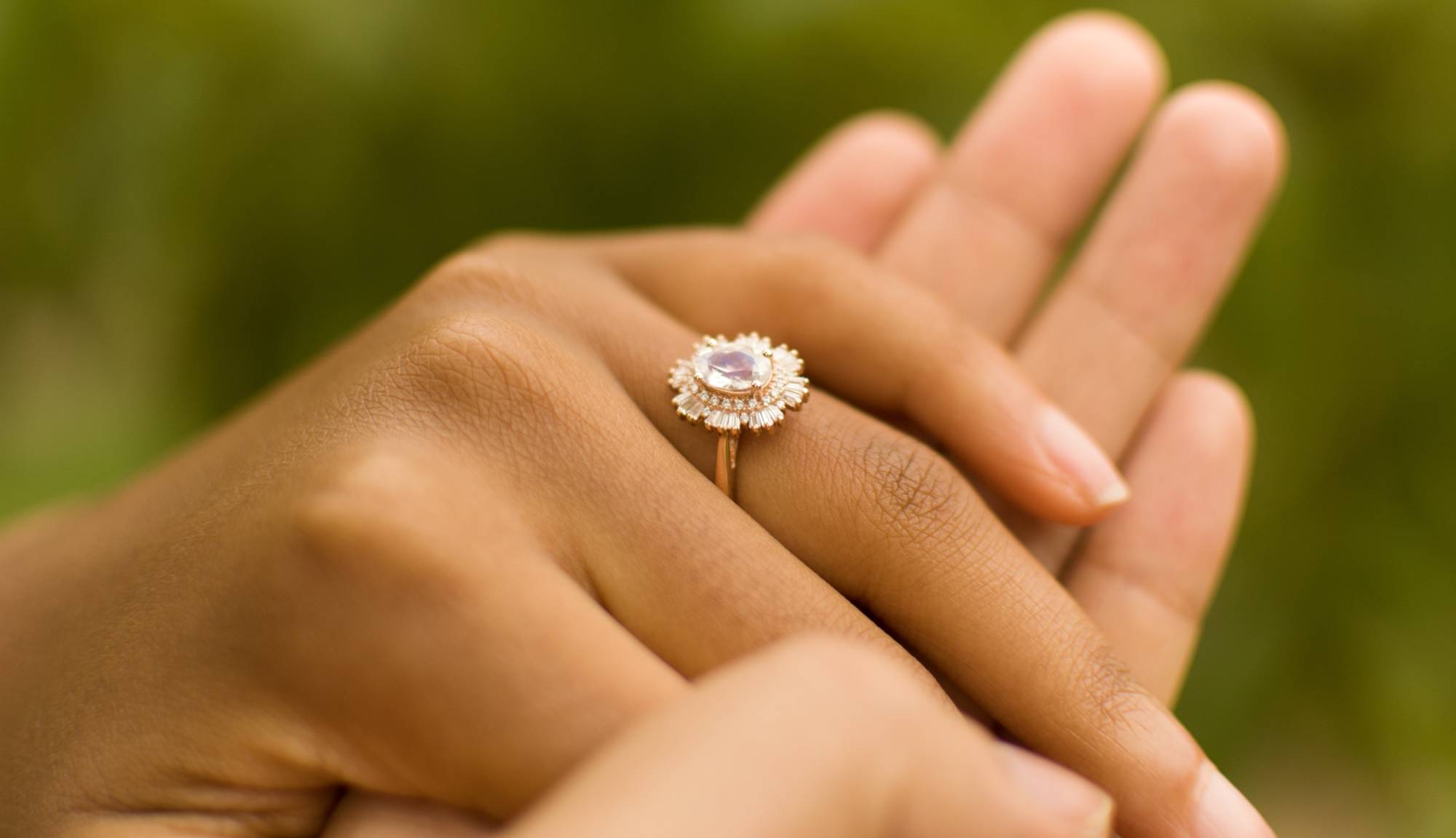 Hey Kara, how are you? 
Hey Freya! Doing well, I hope the same for yourself!
Thank you! I am doing great! So, tell me a little bit about yourself: 
Well, I am a queer female presenting creative from New Jersey with a fascination for all things to do with fashion, queer life, minority representation (being a queer black female raised in a very religious household) and lastly my little tub of fur Leilani, my cat that I fostered and subsequently adopted.
I found your beautiful engagement photos on Instagram, can you tell us a bit about that day?
That day was one of the greatest days of my life, I know it sounds so cliche. It was also one of the most overwhelming days of my life. That summer, as the day was approaching when I finally was able to see my boyfriend now fiancé Jhestrey, one of my family members became unwell and really needed my support, so my primary focus became helping my family member recover. At the time I knew me and Jhestrey were planning to get married in the future but had no idea when he would pop the question, considering we spend a lot of our time hustling back and forth taking care of things at home. So naturally that day started like any other day; running errands, and all of a sudden he encouraged me to wear a certain outfit because it would suit his, and that we were going to have a picnic so it's VERY important. Ironically, I remember the night before we were in bed and I was whining about how much I wanted him to propose already and he said "next week baby" and I remember being so mad because he told me the alleged time span and I wanted to be surprised!
So back to that day, we drove an hour away to a farm where we were going to have the picnic and it began to drizzle and then rain. I remember the look on Jhestrey's face when we pulled up to the parking lot. He was looking a little distressed. I was so confused because in my head nothing ever goes according to plan and this was just a picnic so we could just eat snacks from our car or come back another day. Of course, considering Jhestrey had a non negotiable agenda, we decided to explore the farm anyways although it was a bit soggy. There were no crowds, it was intimate, it was beautiful and a bit imperfect which defined us perfectly. Next thing I know we were on a hay ride just the two of us, soaking up the rain drenched scenery of peach and apple trees. I though we were going to record an outfit of the day video for my YouTube channel because we brought our cameras and tripod and I told him, "you know, in another life time I would have wanted this to be our first date." After a few more moments on the trolley we stopped right in the middle of the peach tree patch. We unpacked and Jhestrey told me to keep walking further and further back while he was setting up. Confused because I knew there wasn't a chance in hell that I would be picked up by the camera from that distance away, I listened. Then in the blink of an eye I see Jhestrey running over, he touched my hand and knelt down on one knee, and well the rest is history!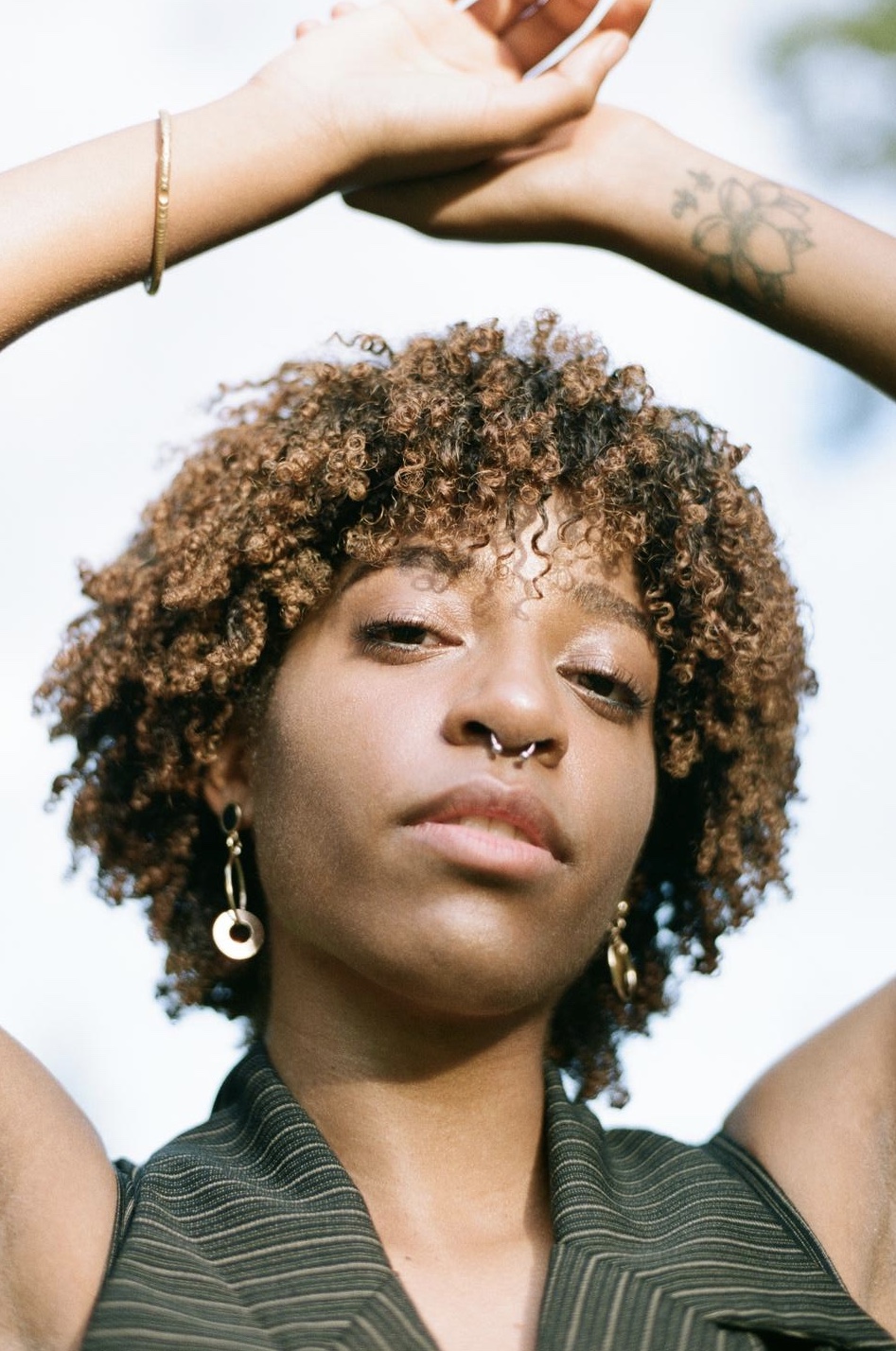 The photos tell such a story and to hear the story behind the story,  it sounds like such a beautifully imperfect perfect day! Who took the photos? 
The photos on my Instagram post were a compilation of self photography at our engagement venue and brilliant film photos taken by our amazing friend from Toronto Jay (@framedbyjay)!
Why is it important to share your photos? 
It was so important to share these photos because I feel like they truly tell the story of us. To be quite honest I'm not even out to most of my family and this was my little act of defiance, a "fuck it all" and just post it moment where I felt that I needed to show the world who ever that might be. I also felt like the photos were so charged with emotion. All of the feelings the confusion, the release, the beauty in the chaos that was that day. Not only this but I really felt like these pictures captured such a full circle moment for us. Having met two and a half years prior on Instagram when I was still convincing myself that I wasn't queer lol. I absolutely took a chance and was real with myself for the first time, ended up finding myself, and the love of my life.
I love that. I can't wait to follow your journey, when is your wedding? 
We have plans to get married sometime after I graduate from university. We're thinking early August but really we don't have much set in stone, we're the type of people that tend to go where the wind blows us.
Can we share THOSE photos too?

Of course! We would be honored to have these photos shared with our friends at Ramona Mag!
A huge congratulations you two!